For the moment, it is refreshing to see how carefully the music is being recorded and packaged.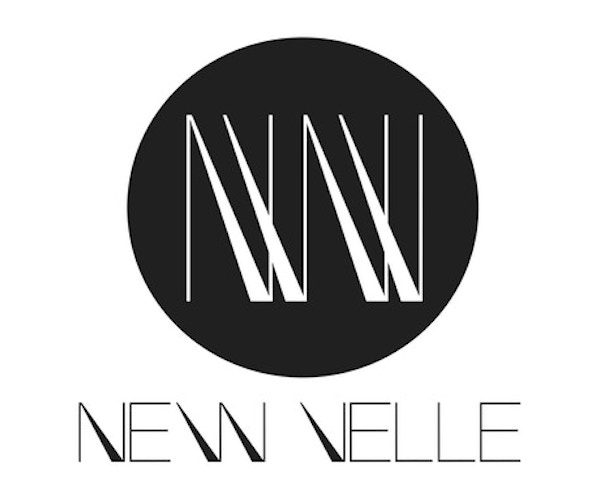 By Steve Provizer
So. Vinyl. It's a meme, but is it real?
Among my Boomer peers, there are many who buy used vinyl at places like In Your Ear or Mystery Train. A smaller subset buys 78's, for which there's a large network of online marketers. An informal survey tells me that few of my friends buy new vinyl releases because the price is so high: usually between $25-30. Used LP's can be bought for between $4-10 and occasionally something emerges in the $1 bin worth having. Pricing at this level allows you to walk away with five albums for what you might pay for a single new vinyl release. You can explore obscure artists without risk, or you can play the addicted completest and cop every Lou Donaldson side ever released.
And yet, new vinyl is a thing. Billboard and Nielsen Music report that, at a time CD sales have crashed, more than 14 million records were sold in 2017, a 9% increase, accounting for almost a quarter of all physical music sales; up more than 1,000% from 10 years earlier. CDs and vinyl have surpassed downloads, but they remain dwarfed by streaming services. Vinyl and CDs get 17% of the pie, downloads 15%, and streaming services 65%
The vinyl phenomenon is hard to understand. Looking at sound quality just confuses the issue. These labels aim at audiophiles and explain the technical process of creating a record in terms only audio engineers will comprehend — it sure sounds impressive. Take this explanation, from Newville Records recording engineer, Marc Urselli: "All our recordings…use mostly vintage and some tube microphones, all analog and some tube pre-amps and all the inputs are run through and summed through an entirely analog console (a Harrison Series Ten B) that has no AD's or DA's anywhere."
But, in fact, many listeners have become accustomed to the degraded quality of mp3's, which give you a fraction of the information found on CD files like .wav or .aiff. And streaming at a low bit rate is just as bad. I recently saw two teenagers walking down the street, waving their phones around like we used to wave our transistor radios, listening to tinny playback of bad files and expecting nothing better. It sounded just like WMEX playing a Top 40 tune in 1965. And for used vinyl buyers, as far as sound quality goes, surface noise is part of the deal.
There was a time when CDs vied with vinyl for superior sound but, at this point, unless one listens at the very top end — and with the best turntables and components — that battle is over. CDs have won. What's more, every time an LP is played, the needle causes some wear and there's an accompanying degradation of sound.
Convenience? No battle at all. You have to get up to change an LP about every 20 minutes. A CD, of course, can run continuously for up to 80 minutes.
And yet, CDs are losing ground to records. That might be because the album is simply a better format for appreciating art, photography, and liner notes. It's easy to see why older listeners have not been happy wrestling with tiny fonts, but this also seems to be something that younger people care about.
People may also be tired of the disembodied, decontextualized way in which music is delivered. With downloads and streaming, there's a digital readout listing the title and lead performer, but nothing is provided to tell you who the side musicians are and where or when it was recorded.
This is the landscape in which jazz record labels have turned more and more to vinyl releases, often using a subscription service model. The subscription model has a long history which most notably includes Columbia House. Newer versions have a better handle on how to do it.
Newvelle records, the label for Lionel Loueke's new record Close Your Eyes,[insert link to review] releases music only on vinyl and in six record box sets. Newvelle's method: "Members subscribe to a season and receive one record every two months over the course of a year. The records are mixed and ready to press on 180g vinyl in France. All releases feature artwork by Bernard Plossu on 400 gram matte gatefolds with accompanying poetry by Pulitzer Prize winner Tracy K. Smith. Jacket layout is by Parisian designer Antoine Leroux."
In approaching their releases this way, Newvelle is drawing on a model used in the Art Book industries: limited-run, high-end editions of volumes that are sold as numbered series with artists/writers signatures. This is a very different model than that historically pursued by the recording industry, whose goal has always been to sell as much product as possible. Like any other industry, scale matters, to keep down costs.
If you look at which vinyl releases have done well, you see, not surprisingly, that the Beatles, Amy Winehouse, Pink Floyd, and other rock bands dominate sales. The one exception to this is the recent release of newly discovered John Coltrane material, Both Directions at Once. But that is a rare event and, except for Miles Davis or Louis Armstrong, it's hard to believe that other jazz artists will be big sellers.
The film, publishing, and recording industries have used blockbusters, best sellers, and smash hits as a way of supporting smaller independent projects. But the labels that are just proffering jazz are out on a limb, unless they can be put under the wing of one of the Big Three: Sony BMG, Universal Music Group, and Warner Music Group. That is unlikely, though, given the precarious state of the recording industry.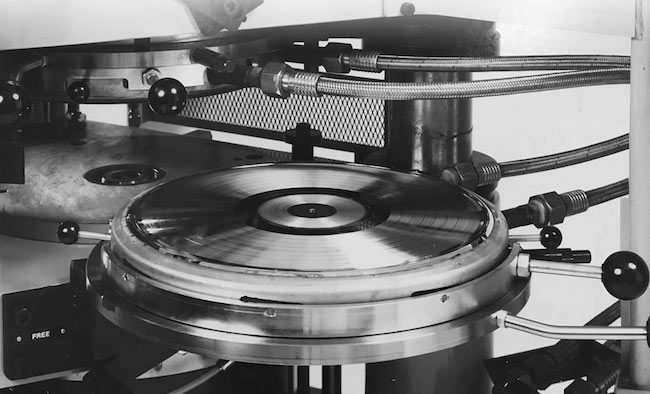 Over the past couple of years, a handful of enterprising companies — Newbilt, Viryl Technologies, and Pheenix Alpha — have begun manufacturing new vinyl presses. It's possible that, if the industry scales up enough and production costs are reduced, the price will be lowered to a level that will be attractive to more jazz buyers. This, it seems to me, is the only way that the ensure the long-term survival of the New Vinyl industry.
For the moment, it is refreshing to see how carefully the music is being recorded and packaged. In that respect, the industry has come a long way. A lot of the used vinyl I've bought doesn't list the side personnel or when the recording was made. Of course, much of that information is easily available online, compiled by obsessives — some of whom, it seems, now run record labels.
---
Steve Provizer is a jazz brass player and vocalist, leads a band called Skylight and plays with the Leap of Faith Orchestra. He has a radio show Thursdays at 5 p.m. on WZBC, 90.3 FM and has been blogging about jazz since 2010.