The Birringer Duo's disc is a terrific, engaging release, The Colin Currie Group's performance is nothing short of a powerhouse, and pianist Liza Stepanova plays with lots of character and color.
By Jonathan Blumhofer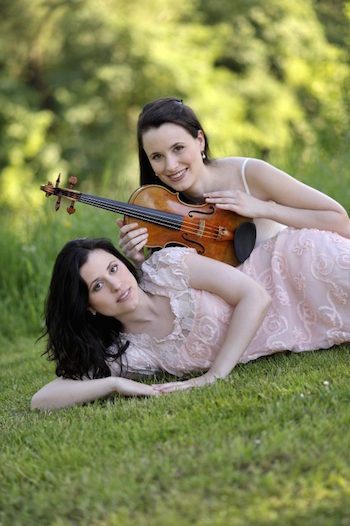 The Birringer Duo – sisters Lea (violin) and Esther (piano) – make Lifelines, their recital of early-late-Romantic fare, sound easier to play than it surely is. Granted, the two Liszt Elegies at the heart of it aren't the most demanding violin-piano pieces out there. Still, their delicate textures and spare melodies leave no room for error – or places to hide. Not that the Birringers make the one or need the other: theirs are crystalline, note-perfect readings of these two gems that ably capture their fragile beauty.
In Grieg's F-major Violin Sonata no. 1, the duo's exacting technical control is paired with a strong, collective poetic sensibility that gamely draws out the music's sometimes halting, often dissimilar personalities. Their playing is full of character, especially in the folk-like sections: the trio of the middle movement is full of vigor and the many Scandinavian fiddle gestures of the finale hold nothing back.
The Franck Violin Sonata that closes the album is similarly all-in. This is an interpretation that's fully attuned to the score's turbulent passions – the middle movements, with their wild contrasts and shifts of mood, color, and textures, burn particularly hot – but one that always manages to keep a cool head about itself. Textures are clear (a big plus in this busy piece), the score's transforming structure clearly delineated, tempos consistently well-judged, and the playing pulsing with rhythmic energy.
Overall, this is a terrific, engaging release that offers the excitement of a live performance with the perfection of execution and acoustic you only get from a studio recording; in other words, the best of both worlds. Don't miss it.
---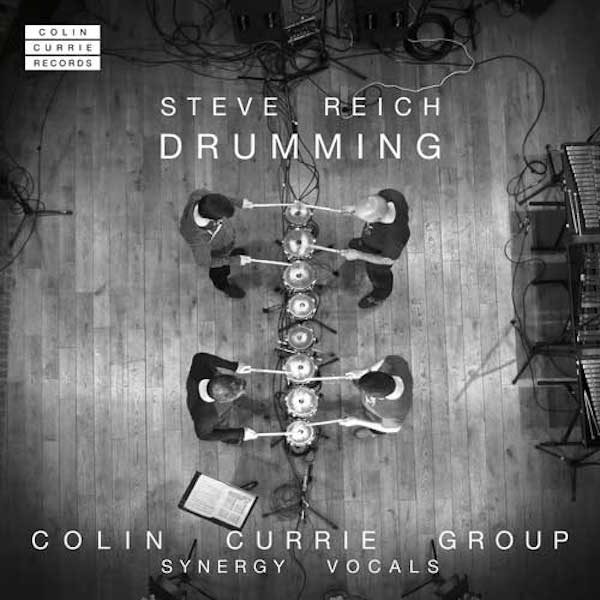 Steve Reich's 1971 classic, Drumming, an hour-long (or more – or just less) epic for around a dozen percussionists and vocalists, stands with Terry Riley's In C and Philip Glass's Music in Changing Parts as one of the seminal works of late 20th-century Minimalism. Built around Reich's technique of phasing – off-setting rhythmic patterns by fractions of a beat to create dense webs of sound that constantly shift in and out of sync with one another – the score is at once simple and profound, from both a technical and expressive standpoint. The Colin Currie Group's (CCG) new recording of Drumming (with Synergy Vocals) captures all of that and then some in a performance that's nothing short of a powerhouse.
Part of the draw of it is the sheer color they draw from Drumming's slowly shifting landscape: the drums of the first movement; mallets and voices in the second; glockenspiel, whistler, and piccolo in the third; the whole gang in the last. Suffice it to say, the ensemble's playing is nowhere complacent, even in the most tonally static sections (much of Part I). In those, the music's textures craft rhythmic progressions that substitute for harmonic ones; when harmonic patterns are present, the rhythmic element provides beguiling and unexpected nuance to Reich's writing.
More than that, the CCG paces their performance to draw the utmost excitement out of the Drumming's structure. Everything is fleet and subtle, from the group's articulations of their opening phased patterns to the entry of the vocalists at the start of Part II (the capstone of one of the greatest transitions in 20th-century music) and the shifts between various instrumental groups within the ensemble. When the reprise of the first part's opening gesture comes back, reorchestrated, in Part IV, there's a true sense of both arrival and revelation.
The end result, then, of this reading is a visceral thrill: epic, cathartic, and (perhaps especially for pure percussion music) profoundly touching. If you're new to Reich's music, it's an excellent introduction; if you're already familiar with Drumming, this is just as good a performance as the original recording.
---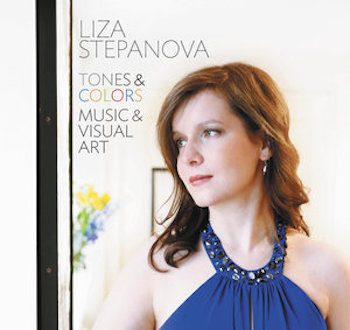 Pianist Liza Stepanova takes a familiar theme, namely, the intersection of music and visual art, and gives it a fresh twist on her new album, Tones and Colors. Arranged around four themes – "A Spanish Room," "Nature and Impressionism," "Conversations Across Time," and "Wagner, Infinity, and Space" – Stepanova offers a striking mix of music that's familiar and not — while also wringing a maximum of contrast (both musical and expressive) within her chosen headings.
You get this from the opening Iberian set, which juxtaposes Enrique Granados' invigorating El pelele (after Goya's The Strawman) with Maurice Ohana's haunting Bury Them and Be Silent (after Goya's The Disasters of War) and Joaquin Turina's reflective Before "The Lances" (after Velasquez's The Surrender of Breda). Each piece is a highly individual response to the referenced paintings (in all cases, across more than a century, too) and Stepanova draws out their distinguishing characteristics – the fresh naïveté of the Granados, the bleak dissonances of the Ohana – accordingly.
She includes some welcome rarities in her middle sets, including Fanny Hensel's September: Am Flusse (which channels the lyricism of her brother, Felix Mendelssohn's, Songs without Words) and George Crumb's Adoration of the Magi.
Perhaps the most striking set is the last one, which opens with Liszt's arrangement of Wagner's Tannhäuser Overture before launching into Gyorgy Ligeti's Coloana infinita and closing with Leopold Godowsky's Watteau-Paysage no. 8. Here, the profound, the zany, and the piquant mix together in a fascinating, slightly unholy brew.
Throughout, Stepanova plays with lots of character and color. Her Ligeti's a bit subdued compared to, say, Jeremy Denk's, but the larger impact her recording leaves is compelling. A fine disc, then, well-planned and -executed.
---
Jonathan Blumhofer is a composer and violist who has been active in the greater Boston area since 2004. His music has received numerous awards and been performed by various ensembles, including the American Composers Orchestra, Kiev Philharmonic, Camerata Chicago, Xanthos Ensemble, and Juventas New Music Group. Since receiving his doctorate from Boston University in 2010, Jon has taught at Clark University, Worcester Polytechnic Institute, and online for the University of Phoenix, in addition to writing music criticism for the Worcester Telegram & Gazette.