Singer Fred Farell brings an introspective sensibility to this album and has gathered a group of songs that are appropriate for his introverted and quietly aspirational lyrics.
Distant Song: Fred Farell Sings the Music of Dave Liebman and Richie Beirach (Whaling City Sound).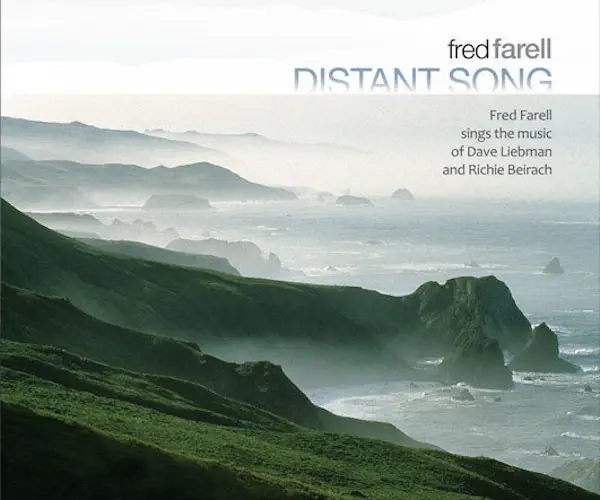 By Steve Provizer
Fred Farell is probably not a familiar name for Arts Fuse readers, though reed player Dave Liebman and pianist Richie Beirach probably are. The latter are both venerable names in jazz. They have done a lot of performing, playing with each other and with scores of other well-known musicians.
Farell has done less recording and his resume is not as well known, although he has wide performing experience. He chose good teachers, including Sheila Jordan and Beirach, and his relationship with Beirach no doubt helped inspired this collaborative recording.
This was the first time I'd heard Farell sing. In timbre, his voice reminds me of Dave Lambert (from Lambert, Hendricks and Ross). Its vulnerability reminds me of Jackie Paris. There is a slightly tremulous quality to his presentation that might not suit tunes that call for a more stentorian or aggressive approach, but it fits the music here very well.
The songs fall into the general category of "vocalese." Vocalese often refers to taking an instrumental solo and writing a word or syllable for each note played. It also applies to songs conceived as instrumentals in which have words added to them later. Such is the case with Distant Song; Farell has added words to tunes written as instrumentals by Beirach or Leibman.
Farell brings an introspective sensibility to this album and has gathered a group of songs that are appropriate for the introverted and quietly aspirational lyrics he has written. As I evaluate the songs, I will quote some of the lines, to give you a sense of his vision.
"Broken Wing" — The first song establishes what we will hear throughout the album. Though not regarding its opening. In most of the tunes, the piano provides long solo introductions. But this song starts off with Farell right away, singing an interesting line with piano accompaniment. What the song does do is set the tone of introspection we'll hear throughout the CD: "Every time I fall it hurts more for it seems I've so far to go." There are no simple or expected cadences in this song  — that is  true throughout the album. There's also a high level of piano-sax interplay that will be explored throughout the whole album. Farell closes with the melody: "And it's clear as I hold on the noble ways I must fly on my own soon again."
"Lonnie's Song" — Farell enters a cappella: "Life and death pass in so many ways, more than we can understand." Then the piano comes in: "Guilt betrayed whatever feelings I found in being so alive…But I see your loss was meant to help us to grow and show the way." Soprano sax solos, then piano, and then back to soprano. Farell returns: "Your voice was meant to guide, now we will lead the way." The pattern of the lyrics are representative of what we will hear elsewhere. There's introspection, often with a pessimistic hue, with a more optimistic message closing out the song.
"Forgotten Fantasies" is a very pretty ballad duet with soprano sax and piano. The mood which has been established in the first tune continues.
"Leaving" — starts with an extended piano intro with sparse chords and halting melody. Again, a contemplative mood is generated: "Once I said I'd never go, so far from you, yet here I am today, a train ride sends me leaving you. It seems to be the coldest day and greyest sky I've ever known." The vocal is joined by the soprano sax, which serves up tasteful obligattos. Then Liebman plays an expressive recorder or wooden flute solo. I'm aware of his having to wrestle the instrument into tune. Then voice joins soprano sax in unison — one hears a slight tango sensibility. There's a bit of a suggestion of hope in the ending: "One cause to live for from now on-coming home to you. Leaving made me see you're my heart."
"Tomorrow's Expectations" — provides another extended low-key piano intro, this one with a bit more of a Bill Evans flavor: "From his first light man thought he might become more than he was despite himself." Tenor sax solos, then a semi-spoken vocal: "New ideals coexisting within, hope running free." Tenor sax brings a very vocal quality to the solo, but Liebman's solos are always expressive on this album. He and Beirach anticipate each other as beautifully as one would expect from musicians who have such long shared histories. Farell reenters with spoken voice and goes on to sing the final message: "Can we perceive we will achieve only if we dare patience for today."
"Sunday Song" follows the same musical pattern as other tunes on Distant Song: a meditative piano introduction, vocal, and a soprano sax solo. Lyrics are slightly less introspective this time around, more programmatic: "Early autumn days are more peaceful walking just like this…lonely Sunday songs…Days of bittersweet far behind us."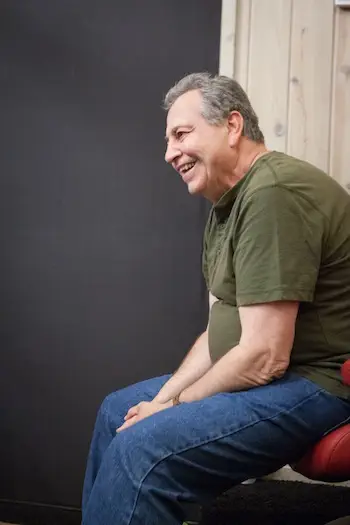 "Mitsuku" — kicks off with long piano intro creating a mood we've come to anticipate, though this time around there is a bit more of a pentatonic (Orientalist?) flavor. Soprano sax enters, improvising deliberately, and the sax-piano byplay grows until the segment becomes one of the CD's more energetic. The musical line here is assuredly dramatic: "From somewhere in my soul/ Is a dream that drifts on my thoughts/ It calls to me to return, to a life evolved for your peace and says that I should ask for the reasons why I am here." The only wordless vocal on the album is introduced and then piano fades out the tune.
"Zal" is another instrumental-soprano sax and piano. It's a lovely duet, very much in character.
"Places" — Farell comes in immediately and is more exposed here than in any other song: "I bring all the places I leave. Where I go within." An extended piano solo evokes a slightly more ominous mode than usual, which transitions to a lighter feeling and back: "Place within I explore when I need to hide inside and stay; We all have these places not shared." Spoken: "Places not shared where I go in that time when life seems so unkind. I look to my places not shared, finding comfort there." Again, the tune's pattern emits a slightly dour, introspective quality, which is eventually lightened.
"Distant Song" — begins with the only manipulated sax and piano sounds on the album. Then tenor sax and piano continue on to create a mood of emotional suspension. Farell: "Do you hear everywhere a resonance so haunting? A song that's been alive since the dawn of sound." Farell supplies some a cappella voice work, then arrives sparser piano followed by another deft tenor solo. It's hard not to hear an evocation of John Coltrane's "A Love Supreme": "Have you been listening for your sound…Echoing into space, they never die." Long slow fade on a single piano note.
If you're in the mood for a CD with songs that offer a variety of feelings, tempos, and approaches, this is not it. The music and lyrics on Distant Song produce an artfully consistent mood of introversion and contemplation. The songs are similar to each other, yet in subtle ways they are each different. The level of craftsmanship is high and I was inspired to listen carefully — moved by Farell's admirable project in unexpected ways.
---
Steve Provizer is a jazz brass player and vocalist, leads a band called Skylight and plays with the Leap of Faith Orchestra. He has a radio show Thursdays at 5 p.m. on WZBC, 90.3 FM and has been blogging about jazz since 2010.