"There's not too many people wanting their money back, thinking that they're at a Pig Destroyer show or Destroyer 666."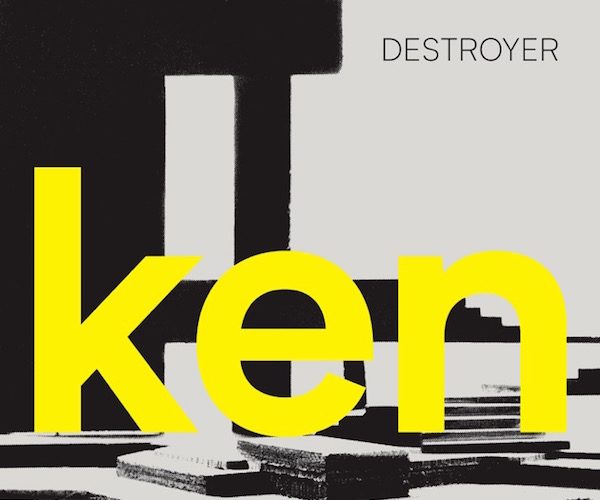 By Blake Maddux
Vancouver, British Columbia, native Dan Bejar has recorded 12 albums and several EPs since 1996 as the leader of the band Destroyer. Although his voice his impossible to miss once one knows it, this multi-instrumentalist's work frequently draws comparisons to David Bowie, Robyn Hitchcock, Bob Dylan, Lou Reed, and Bryan Ferry.
As a member of The New Pornographers, Bejar wrote three songs on each of the six albums that the band released between 2000 and 2014. One of his compositions, "Broken Breads," may well have been the best song on 2005's Twin Cinema.
Critics are invariably fulsome in their appraisals of Destroyer albums, the most exceedingly lauded of which have been Destroyer's Rubies (2006) and Poison Season (2015).
Bejar explained in a press release that the title of the most recent effort, 2017's ken, is a reference to a 1994 song by the English band Suede:
Sometime last year, I discovered that the original name for "The Wild Ones" (one of the great English-language ballads of the last 100 years or so) was "Ken." I had an epiphany, I was physically struck by this information. In an attempt to hold on to this feeling, I decided to lift the original title of that song and use it for my own purposes. It's unclear to me what that purpose is, or what the connection is. I was not thinking about Suede when making this record.
The songs on ken include lyrical nods to The Smiths, R.E.M., and Dylan, not to mention repetitive outros that are reminiscent of The Police.
Given the challenging nature of the Destroyer beast, the resonances of these musical reference points might not prove to be terribly useful in preparing neophytes for what the album sounds like.
Bejar spoke by phone to The Arts Fuse in advance of his performance at The Sinclair on Wednesday, January 24.
---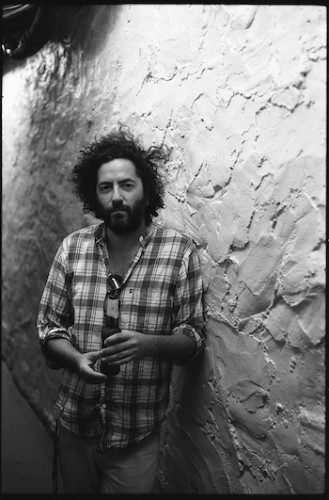 The Arts Fuse: How did you learn that Suede's song "The Wild Ones" was originally called "Ken"?
Dan Bejar: It's pretty straightforward, I think. That record, Dog Man Star, was rereleased in some kind of deluxe remastered format with all these extra tracks, and that was one of them. It wasn't anything sleuthy on my part.
AF: So the title of the alternate version of the song was "Ken"?
Bejar: Yeah. There's a bunch of demos on the new Dog Man Star that they tacked on, and that's one of the demo versions, the one that's called "Ken."
AF: Why did learning that affect you profoundly enough for you to make it the title of your album?
Bejar: I don't know. I just kind of saw the letters, liked the way they looked, you know, which is generally how I name records. I name albums sometimes in pretty flippant ways. I like just to look at a word. It seems like there's lots of space for meaning to be created there, you know. It's vague enough.
AF: In what ways do you consider ken to be a break from or continuation of 2015's Poison Season?
Bejar: I mean, sonically it's very different. [ken] is mostly interested in capturing the sound of Destroyer as a live act. Poison Season was kind of based on these kind of orchestrated ballads, and that's not really stuff we were working on with ken. I don't think it was a conscious break. It's just how I work.
AF: Are any of the songs on ken based on actual events?
Bejar: No, not really. There's one song called "Saw You at the Hospital" that I started writing while I was in the hospital. That's about it. I don't think it was inspired by that hospital or anything.
AF: What are some of the non-musical sources that inspire you?
Bejar: I like to watch movies and read books. Nothing specific to making this last record, it's just how I am wired. It's just what I've been doing all my life. If you want something specific to ken, I'd probably say Beckett. The plays of Samuel Beckett.
AF: How did Oliver Twist figure its way into "Sky's Grey," the first song on ken?
Bejar: I just found myself writing the words "I've been working on the new Oliver Twist" over and over and over again and it gave me great pleasure. And I kind of wrote the song from there. I don't think that specifically involves anything to do with the book Oliver Twist, but it's a good story.
AF: Had you read the book before writing the song?
Bejar: No. I've never read it at all.
AF: Who are some of your favorite contemporary artists?
Bejar: I like Jessica Pratt. And Bill Callahan, he's good. Cass McCombs, he's good. I like Jennifer Castle, she's really good. There's a band called Frog Eyes that I like. Stuff like that. There's probably more. It's hard to think of off the top of my head. I thought the record Black Messiah by D'Angelo was quite inspiring. I enjoyed the record Let England Shake. Is that what it's called, that PJ Harvey record? I though that was a good one.
AF: Does the name Destroyer ever confuse newcomers as to the band's sound?
Bejar: I'm sure back in the '90s it did. I bet people thought we were going to be much tougher sounding. But it's been a few years since people stumbled onto the band by accident. There's not too many people wanting their money back, thinking that they're at a Pig Destroyer show or Destroyer 666.
AF: Do you think that there is very much overlap between fans of Destroyer and The New Pornographers, or do each pretty much have their own set?
Bejar: I think in the early 2000s there were probably some people who came to Destroyer through The New Pornographers. But I also think that people—especially in the early 2000s—who went looking for something that sounded like [the New Pornographers albums] Electric Version or Twin Cinema and then heard [Destroyer albums] This Night or Your Blues were chased off pretty quickly.
AF: Why did you decide to not be involved with the 2017 New Pornographers album Whiteout Conditions?
Bejar: I didn't really see any of the songs I'd written in that vein, you know? And I was starting to work on the ken record. I knew they were both going to come out in the same year. So yeah, practical reasons. I was doing different stuff and I didn't write any New Pornographers songs.
Destroyer with Mega Bog. Wednesday, January 24. Doors at 8, show at 9. The Sinclair, Cambridge, MA
---
Blake Maddux is a freelance journalist who also contributes to The Somerville Times, DigBoston, Lynn Happens, and various Wicked Local publications on the North Shore. In 2013, he received an MLA from Harvard Extension School, which awarded him the Dean's Prize for Outstanding Thesis in Journalism. A native Ohioan, he moved to Boston in 2002 and currently lives with his wife in Salem, Massachusetts.