The group's new album Northern Passages has left me without any doubt that The Sadies are worthy of every iota of praise they have received.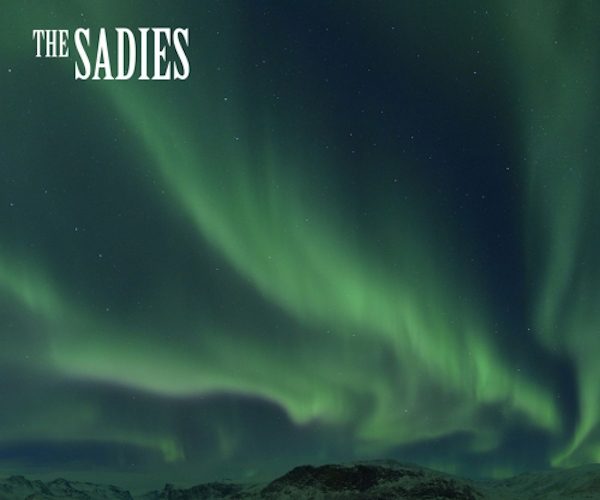 By Blake Maddux
Northern Passages is the first album that I have heard by the Toronto-based quartet The Sadies. It is also the band's most recent offering, having come out this past February 10.
Now I am attempting to convince myself that I am in on something new, and that I should go around telling everyone about this band that I just discovered that they just have to hear.
This effort was doomed from the start, as I first heard of The Sadies when I learned in 2004 that they were the backing band on the spectacular live album The Tigers Have Spoken by New Pornographers vocalist and alt-country solo artist Neko Case.
But that was not the band's first job. Starting in 1998, The Sadies had recorded four albums of their own prior to the year of The Tigers Have Spoken. They had also played on albums by the R&B pioneer Andre Williams (1999's Red Dirt) and Welshman Jon Langford of the genre-fusing groups The Mekons and The Waco Brothers. Together, Langford and The Sadies wrote and recorded The Mayor of the Moon (2003).
The collaborations mentioned thus far should suffice to indicate The Sadies' musical range and widespread appeal. If one has never heard any of the band's songs, he or she need only ask him/herself, "What would a group have to sound like in order to accumulate such assorted credits?"
It is also worth noting that members Dallas and Travis Good are sons of Bruce Good, who—along with his own siblings Brian and Larry—co-fronted the successful Canadian country group The Good Brothers.
2004 also saw the release of The Sadies' critically acclaimed and fan-beloved Favourite Colours, which featured a lead vocal and songwriting credit by Englishman Robyn Hitchcock. Three more albums followed that, including a documentary soundtrack and a live one, after which the band's rewarding if sometimes unlikely alliances resumed.
After contributing one song to each of the two Neko Case albums that immediately followed Tigers, The Sadies recorded an album of classic country songs—and a few originals—called Country Club with John Doe, the co-founder of the LA punk trailblazers X.
Doe and Sadies also toured together behind the release, and The Arts Fuse's Noah Schaffer described their 2009 show at TT the Bear's Place as "one of the absolute best" that he had seen at that dearly departed venue.
In 2014, The Sadies teamed with fellow Ontarian Gordon Downie of the abiding Canadian band The Tragically Hip for Gord Downie, the Sadies, and the Conquering Sun, a 10-song set of all original material.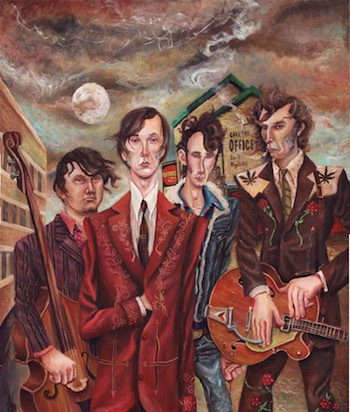 Between the Doe and Downie recordings, they reconnected with Andre Williams for 2012's Night & Day.
Thankfully, keeping busy with other artists has done nothing to cut into The Sadies' own productivity as a self-contained musical unit. From their 1998 debut Precious Moments to this year's Northern Passages, the band has released 10 full-length studio recordings of its own.
While critical reception is never universally spectacular, it is invariably highly reverent, e.g., almost always four out of five stars on AllMusic.com, between 7.0-7.5/10 on Pitchfork, and in the B-minus to A-minus range on The Onion's A.V. Club.
This trend continues on Northern Passages. Like its 2013 predecessor, Internal Sounds, this album includes 11 tracks and runs for 34 minutes and change.
While I would be unlikely to argue with any given person's choice for favorite song on Northern Passages, there is one that I feel does not work as well as it should. Interestingly, "It's Easy (Like Walking)" is also the one track that was co-written and is sung by a collaborator, namely, the Philly-based singer-songwriter Kurt Vile. It is not a bad song by any means, but Vile's purposely lazy vocal delivery and the repetitive lyrics cause it to lose it edge after a few listens.
This one quibble aside, Northern Passages never loses its momentum. It masterfully employs a superb mix of tempos, whether it be from one song to the next, like when the soft and warm "Riverview Fog" gives way to the loud and hard-rocking "Another Season Again," or within the same one, as on the penultimate track "Questions I've Never Asked."
I am willing to bet that all Sadies fans would say that they were happy to have discovered the band with whichever album that they did. While I am fully aware of the amount of catching up that I have to do, Northern Passages has left me without any doubt that its creators are fully worthy of every iota of praise that they have received. Furthermore, it makes me wonder what those who have heard them but aren't fans are looking for.
On Saturday night, the Good brothers and fellow lifelong Sadies Mike Belitsky and Sean Dean will open and be the band for Justin Townes Earle at The Sinclair.
This combination makes perfect sense and should play out beautifully. In fact, I wouldn't be the least bit surprised if their touring together leads to their joining forces to write and record.
---
Blake Maddux is a freelance journalist who also contributes to The Somerville Times, DigBoston, Lynn Happens, and various Wicked Local publications on the North Shore. In 2013, he received an MLA from Harvard Extension School, which awarded him the Dean's Prize for Outstanding Thesis in Journalism. A native Ohioan, he moved to Boston in 2002 and currently lives with his wife in Salem, Massachusetts.