Surprise! The New England roots of reggae's sibling act Morgan Heritage.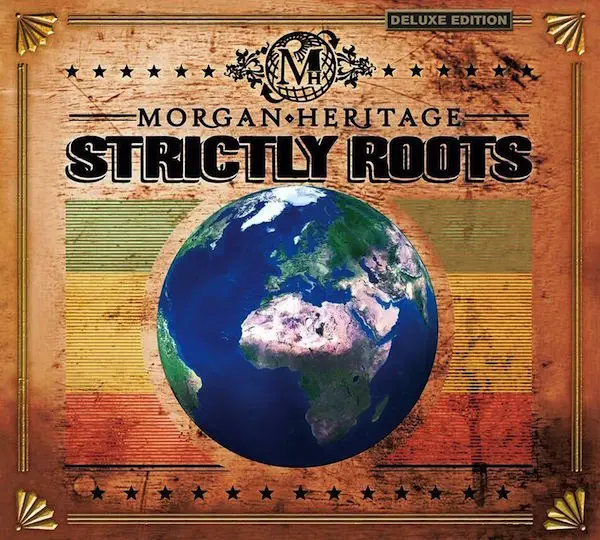 By Noah Schaffer
In recent years, reggae charts, major festivals, and Grammy nominee lists for Best Reggae Album have featured plenty of American-bred bands. It is debatable whether all of these groups really deserve the spotlight, but the attention is definitely helping generate more popularity for the music.
What reggae fans might not realize is that an act many credit with helping to kick off the current Jamaican roots revival has strong American ties — even a sizable Massachusetts connection. The sibling act Morgan Heritage first made its mark with a string of late '90s hits such as "Down By the River" and "Don't Haffi Dread," tunes which, at the height of the dancehall craze, harkened to the music's traditional harmonies and socially-conscious lyrics.
After taking a break to concentrate on solo projects, the group reformed in 2012, and scored a Grammy win last year for their LP Strictly Roots. Now Morgan Heritage has issued a deluxe version of the album, as well as a single ("Selah") which is earning strong airplay. Via its many live appearances, the hard-touring group has served as an effective ambassador for reggae: on the Warped Tour, last year's package tour with hip-hop's Blackalicious, and even on a cruise hosted by the Celtic punk band Flogging Molly. Morgan Heritage plays Boston's longest running dancehall, Kay's Oasis on Blue Hill Avenue in Dorchester, MA this Wednesday night (December 14). While preparing for the tour, band member Peetah Morgan spoke with The Arts Fuse.
---
The Arts Fuse: A lot of people don't realize you spent some formative years in Massachusetts. Were you playing music then?
Peetah Morgan: Yes, we grew up between New York and Springfield, MA. We were there when we were in elementary and high school. Also our oldest sisters went to Boston College and Boston University, so that was a part of our family history as well. We got a lot of our training in Springfield. We had some great vocal and music teachers. And the Top 40 stations in Springfield and Hartford, CT were also part of our upbringing.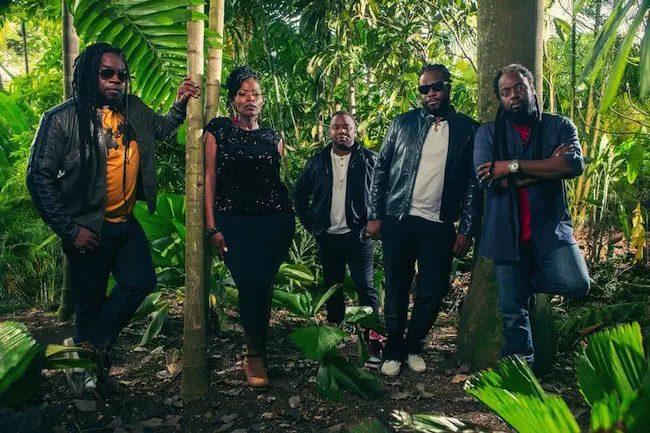 AF: Your father Denroy Morgan was a well-known Jamaican artist, but do you think having had a US background gives your music a different feel?
Morgan: Totally. Our music is real reggae music, but you have a lot of R&B and hip-hop overtones and even some rock influences. We had the best of both worlds growing up because at home it was all about Jamaican culture but at school it was all about American culture.
AF: Since you came on the scene a lot of younger artists from different backgrounds have appeared. Members of California's SOJA, and Rebelution and Hawaii's J Boog all appear on the deluxe version of "Strictly Roots." Do you have an affinity with them?
Morgan: Definitely. We end up on the same shows and we get to hang out a lot. I've done a lot of work with J Boog on his new album. So we are no strangers. We can relate to each other and we have a lot more in common than we might with artists in Jamaica.
AF: Also, when you emerged in the '90s you were dedicated to affirming the cultural side of reggae. What do you make of all the so-called "reggae revival" artists, like Chronixx and Kabaka Pyramid, who are making their mark now?
Morgan: It's great. The whole world has become a lot more socially conscious, spiritually conscious, and physically conscious. People are more into health foods than fast foods — they're more aware of what they're putting in their bodies. Instead of going to a club they want [more fulfilling] things when they hang out. When Morgan Heritage was first doing this kind of culturally conscious music it wasn't at the forefront of the mainstream here. It was bigger in Europe and Africa and in the Third World. Right now a lot of people are frustrated with the economy, with life, and when they can hear about their experiences in a song they connect with someone singing about their pain.
AF: In the past many reggae artists echoed the words of Marcus Garvey, singing about going back to Africa. You've actually spent a lot of time there. Some of that experience is addressed in your new single "Selah." What are your thoughts about Africa?
Morgan: Morgan Heritage is a very well-known act in Africa. One time we were in Senegal, working with Youssou N'Dour. He told us that what Bob Marley was to my generation, Morgan Heritage is to the Africans of today. We were blown away to hear him say that. Knowing that really makes us want to be a part of the African community. We weren't satisfied on just performing in Africa and then going right back to Jamaica and the US. So we're working on several charity projects, some of them [in conjunction] with the UN. We're working in bringing awareness to the way women are treated, we're working on eradicating rape and abuse and opening the eyes of humanity.
AF: There have been two parts to the Morgan Heritage story — your early success, and then a solo project period, followed by the current reunion that began in 2012. Has the creative process changed since you got back together?
Morgan: The creative part is the same, but one thing that has changed is that technology has made it a lot easier. You don't have to always stop touring to go into a studio. You can have a travelling studio now. For example, one of the new tracks was recorded entirely in my hotel room. It's more fun now. When you have an idea you can create right away — you don't have to wait.
AF: The most distinctive tune on "Strictly Roots" is probably your collaboration with Flogging Molly. What was that kind of cross-cultural collaboration like?
Morgan: Flogging Molly brought our attention to Irish music. We never really knew that kind of music before. They are a punk band that we met doing the Warped Tour in 2002 and 2003; rocking with them for two summers, back to back, helped build a family bond. That song was actually created back on the Warped Tour — people don't realize it, but it was recorded 13 years ago. It sounds like it was recorded yesterday. Flogging Molly kept asking when we would finally release the track. The energy and passion of Irish people is very similar to that of Jamaicans. The great thing about Morgan Heritage is that if we want to try something different, we just give it a shot!
---
Over the past 15 years Noah Schaffer has written about otherwise unheralded musicians from the worlds of gospel, jazz, blues, Latin, African, reggae, Middle Eastern music, klezmer, polka and far beyond. He has won over ten awards from the New England Newspaper and Press Association.