The central mystery of the life of Brian Wilson: How did such a sweet and fragile soul create such complex and enduring music?
I am Brian Wilson: A Memoir by Brian Wilson and Ben Greenman. Da Capo Press, 336 pages, $26.99.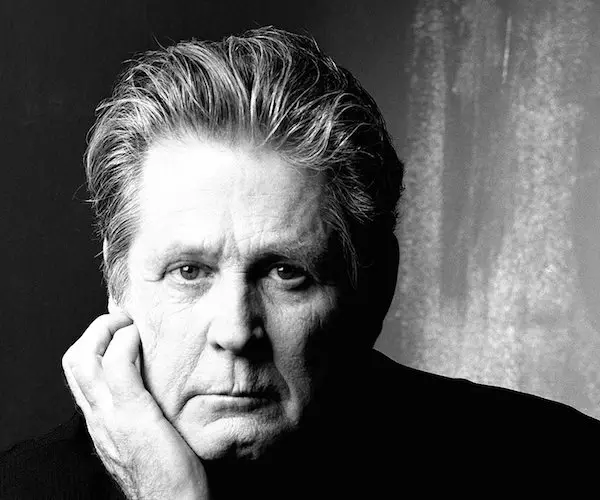 By Ken Bader
On the first page of the first chapter of I Am Brian Wilson, we learn that the former leader of the Beach Boys may no longer be operating on all cylinders.
I can sit (in my chair) and watch TV, even though the set is at a little bit of a weird angle. I love watching "Eyewitness News." The content is not very good, but the newscasters are pleasant to watch. They have nice personalities. They also give you the weather.
Keep in mind, this is the man who, by his 24th birthday, had conceived 18 Beach Boys hits, almost all of which he composed, arranged, produced, and performed, and Pet Sounds, which Rolling Stone named the second best album of all time. Shortly thereafter, he completed seven months of work on "Good Vibrations," which Mojo named the greatest single of all time.
Then, Wilson set about topping everything he had done before:
SMiLE was a way of collecting poetry and sounds and myths and making a perfect thing from them… I was trying to put my arms around everything that music could do, which was everything.
Wilson composed some exquisite songs for SMiLE. One was "Surf's Up," which Leonard Bernstein raved about, noting that it was "too complex to get all of the first time around."
But in 1967, when Wilson was just 25, it all came apart. He had trouble assembling the pieces of SMiLE. "It was like putting together a jigsaw puzzle on a wall instead of a tabletop. It kept falling." And the other Beach Boys and Capitol Records weren't helping; they wanted Wilson to produce less Art and more hits. The stress, exacerbated by Wilson's increasing intake of drugs and alcohol, led to a nervous breakdown and, eventually, two stints under the control of sham psychotherapist Eugene Landy. It wasn't until 2003 that he summoned up the courage to complete SMiLE. Wilson continues to record and tour to this day.
Which brings us back to I Am Brian Wilson, written by Ben Greenman after extensive interviews with the musician. The book is in Wilson's voice, which is simultaneously troubling and endearing — troubling because Wilson's bipolar schizoaffective disorder seems to have stunted his mental growth, endearing because Wilson retains a childlike, though sometimes childish, outlook.
Because of Wilson's limited engagement with the non-musical world, his observations, even about his own life, can be banal. At one point, Wilson recalls an ice cream parlor near his high school:
I loved the shakes and cones there, mostly the cones. My favorite flavor was strawberry. I didn't like chocolate.
It makes you wonder what Greenman left out.
On the other hand, pleasures await the Wilson/Beach Boys fan, as Wilson recounts the making of the Beach Boys album (Pet Sounds) and song ("Good Vibrations") he's proudest of and enthuses over his favorite non-Beach Boys album (the Beatles' Rubber Soul) and song ("Be My Baby," produced by Phil Spector), his favorite classical composer (Bach), and his influences:
…beautiful songs by singers like Rosemary Clooney, vocal harmonies from groups like the Four Freshmen, and the boogie-woogie.
Of interest to the connoisseur are Wilson's assessments of other Beach Boys albums and his solo work and his feelings about Dr. Landy, his abusive father, and the most litigious Beach Boy, Mike Love.
Although I Am Brian Wilson contains few revelations, one aspect of the book is new and unexpectedly touching. Wilson speaks at length about his mental illness, how it robbed him of the joy and optimism his music provided for so many people. Wilson reveals that since 1965, he's been hearing voices. He hears Phil Spector, Chuck Berry, and his late father, denigrating his music. He hears others, threatening to kill him. Wilson has never been able to silence the voices in his head. He has learned to cope with them.
Wilson attributes his emotional improvement to finding the right doctors, the right medications — and the right woman. That would be Melinda Ledbetter, a saleswoman he met in 1986 while shopping for a car. Before leaving the dealership, he left her a note that read, "Frightened, scared, lonely." Six months later, Ledbetter initiated the process of rescuing Wilson from the tyrannical Dr. Landy. She married Wilson in 1995.
The 2014 film dramatization of Wilson's life, Love & Mercy, was another step toward recovery. Wilson says the movie wasn't easy to watch, particularly "the scenes with Dr. Landy, when he would yell at me." But Love & Mercy provided Wilson with an opportunity for self-forgiveness.
I always knew that my music was inspirational. I could always look out into a crowd and see people dancing to "California Girls." But I didn't always feel the same way about my life. There were times that I worried about it, that I felt it was shameful, that I felt I couldn't be honest about the things I was thinking or the voices I was hearing. Making the movie was a challenge because it was an honest self-portrait, and when people responded to it the way they did, it made me proud of my life also.
You'll find other moving descriptions in I Am Brian Wilson of how he has survived, if not conquered, his demons; his love for his wife, daughters, and two late brothers, Beach Boys Carl and Dennis; and how music has helped ease his pain. You won't find an answer to the central mystery of the life of Brian: How did such a sweet and fragile soul create such complex and enduring music?
---
Ken Bader has been a Senior Editor for NPR, WBUR, and WGBH.