By Noah Schaffer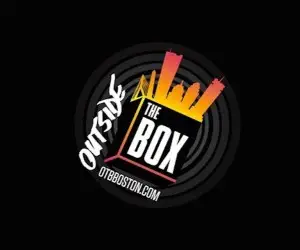 This is Boston, not Austin.
That seems to be the lesson the organizers of the Outside the Box Festival have learned through their attempt to create what was billed as a local version of South-by-Southwest.
While the third edition of the fest will include the free performing arts events which have been its calling card, a new wrinkle had initially been added: a pricey "Outside the Box Interactive" conference promising tech awards, panels for start-ups and a legally dubious plan to offer ticket holders all the booze they could drink on the Boston Common.
But late last month the plug was seemingly pulled on OTB Interactive: The website has been deleted, all social media channels have vanished and ticket sales from sites including Groupon have gone offline.
It's hard to tell what exactly has happened because inquiries to multiple OTB officials from The Arts Fuse were again ignored, just as they were last month when we questioned the wisdom of adding an expensive element to the festival with little advance planning. We're not the only ones puzzled by the lack of an explanation. One Facebook visitor to the arts festival's site was told the whole festival would be free, while one who inquired about the conference was left without a response. The lack of transparency is frustrating considering that OTB, while mostly funded by philanthropist Ted Cutler, certainly enjoys the benefits of using public space like the Boston Common and convinced the Legislature to earmark $500,000 for the 2015 festival.
Assuming that the tech conference has been scuttled, OTB is making the right call by focusing on its most worthy core mission: producing a free event that connects Boston artists to local audiences. Let's hope that this time around the festival can overcome its organizational woes and artistically dubious bookings to become a summer mainstay.
Note: Soon after this piece was posted, an Outside the Box spokesperson e-mailed The Arts Fuse. He wrote that the OTB Festival was "solidifying our messaging" and a spokesperson would be able to "speak about the event in its entirety" when the festival makes its official announcement in mid-May.