Gunther Schuller dove into jazz with passionate hunger, in the process dispelling cultural, class, and racial prejudices.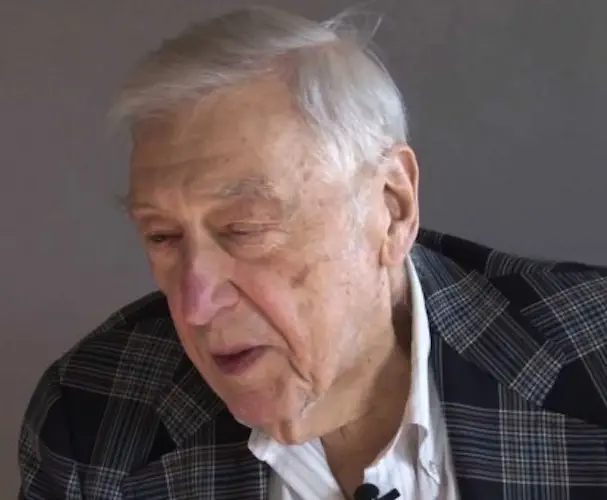 By Jon Garelick
Gunther Schuller, who died on June 21 at 89, was animated by paradoxes. He liked to brag that he was "a high school dropout without a single earned degree." And yet he was a transformative educator. He was a classical composer and performer who was passionate about jazz, and even played in jazz ensembles. In particular, he often compared jazz improvisations favorably with the finest classical compositions. And yet, in writing about jazz, he tended to give primacy of place to composers. A few improvised bars of music by Louis Armstrong, Art Tatum, Sonny Rollins, or Ornette Coleman might be the equal of Strauss, Debussy, or Schoenberg, but it was, finally, composition that mattered most: Jelly Roll Morton, Duke Ellington, Thelonious Monk, Charles Mingus. And he raised some hackles when he drew attention to evidence that many of the finest "improvised" solos played in the Duke Ellington orchestra were, in fact, written-out set pieces. He coined the term Third Stream to describe the fusion of classical and jazz elements, maybe in part to reconcile that particular paradox. But the main thing was that he heard all music – at least, music he thought of as having any worth – on a single continuum.
French horn player, Pulitzer Prize-winning composer, conductor, teacher, critic, music publisher, record label owner – was Schuller more than the sum of his parts? Maybe. The force of his personality, the totality of his achievements, transcended his individual pursuits and enthusiasms. That charismatic force was in everything he did. My first memory of Schuller wasn't his music – or any music – but of his speaking voice. It was a television PSA for New England Conservatory, probably the year he started as its president, 1967. It was that gentle but forceful baritone, mellifluous, seductive in its reason, that made you want to pay attention, that convinced you that what he was telling you was serious.
He was asking for money. At that age (15?), I didn't know anything about New England Conservatory, but Schuller, in those 30 seconds, made me know it was important. He had rugged good looks, and that voice. The perfect instrument for this inveterate talker, who seemed to speak in complete prose paragraphs. One year, presenting the music of Charles Mingus at the Newport Jazz Festival, he did so much talking about the music that he risked leaving little time for the band to play it. When Sue Mingus presented Schuller with music she and Andrew Homzy had found in her late husband's work, she was incredulous. It seemed to be a giant, sprawling work, but what was it? "What are we going to do with this?" she asked Schuller. He didn't hesitate: "We're going to perform it!"
And so he did. He somehow organized the scattered fragments left by his late friend, put the puzzle together, filled in the blanks of this epic work, performed it at Tanglewood and Lincoln Center, and recorded it for Columbia Records. With that force of personality, his sheer authority, there was no way it wasn't going to happen.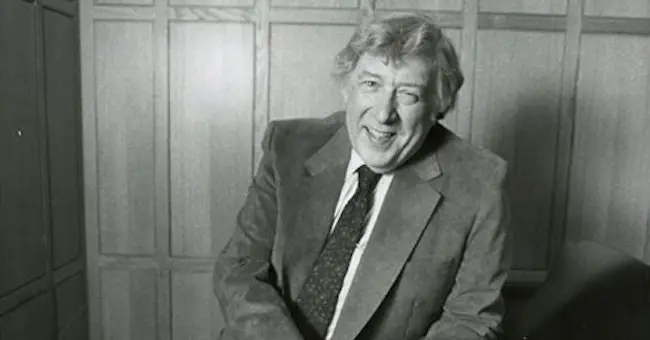 He took over the moribund New England Conservatory, where he served as president from 1967 to 1977, and introduced jazz to the curriculum – a historic first for a classical conservatory. (It was part of his agenda to make new music a central part of the school.) In short order, he hired Carl Atkins, Jaki Byard, Ran Blake, George Russell. The reputation of these men rested mostly in the world of jazz. Certainly in the world of "legitimate" music, they had no standing. But Schuller wanted them. He wanted what they heard. He wanted their ears, and he wanted them to open the ears of NEC students.
Schuller was the great proselytizer for jazz. He wrote his book, Early Jazz: Its Roots and Musical Development (Oxford, 1968), in part to validate the music as a serious art form, to convince his audience that people like Morton, Armstrong, and Ellington belonged in the pantheon with the likes of Beethoven and Brahms.
Whether jazz needed or wanted his help in this regard is debatable. But he was an invaluable critic. Whatever the skills of a music critic, he or she is basically taking part in an enterprise founded on guesswork and speculation. Who knows what a piece of music "does" or is "about"? In a field overrun with impressionistic "descriptions" – mostly of one's personal emotions – Schuller wanted to apply the same rigorous standards of musical analysis as one would to a Beethoven string quartet or Mahler symphony. That analysis was always nuts and bolts – rhythm, pitch, harmony, timbre, form, and structure. He wanted to get "under the hood" of a piece of music and explain how and why it did or (less often) didn't work.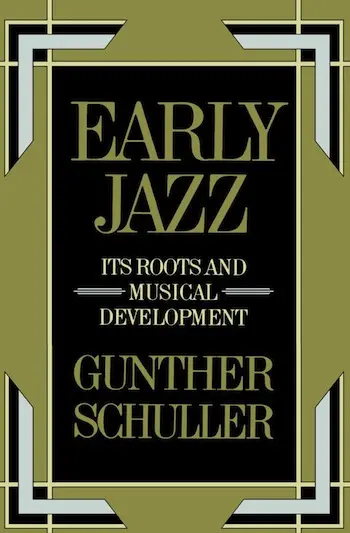 Reviewing Schuller's epic tome The Swing Era (Oxford, 1989) for the Boston Globe, critic Gary Giddins wrote that Schuller "has very likely listened to, analyzed, and performed more kinds of music than any other jazz writer." In his "day job" during his early career, he was principal horn with the Metropolitan Opera Orchestra, while in his spare time he composed and hung with the jazz crowd, playing in the Miles Davis nonet sessions that became "The Birth of the Cool."
Schuller dove into jazz with passionate hunger, in the process dispelling cultural, class, and racial prejudices. Here at last was Louis Armstrong – the African-American orphan who "created" swing and became a pop star ("Hello, Dolly!") — presented as the paramount American artist that he was.
Schuller's musical descriptions were a combination of precise musical detail and the perfect level of embedded metaphor. Through his focused literary flair, passion, and good-humored self-awareness, he was able to avoid pedantry, no matter how esoteric his points or extensive that detail. Once, during a radio interview promoting the publication of The Swing Era, he went to great lengths to describe the very phenomenon of "swing." He went on for several minutes in that voice, describing the combination of rhythm, timbre, attack, and phrasing, that created swing. He might as well have been describing nuclear fission. He came to the end of his list and concluded, "And when that happens, you have no choice but to tap your foot."
And maybe that's what made every Schuller analysis ring true – emotionally as well as intellectually – the sheer physicality of it. He understood music as a physical experience as well as an intellectual one. So he could go on at length about every element in the Armstrong sound, revealing aspects of brass technique, but also the color Armstrong gave each note, and the "sureness with which notes are placed in the time continuum, and the remarkably varied attack and release properties of his phrasing." Even a single quarter note in an Armstrong solo, he explained, has "the forward thrust" that we recognize as "the unmistakable Armstrong personality. It is as if such notes wish to burst the confines of their rhythmic placement."
There were, of course, musical examples aplenty (painstakingly transcribed) to go along with these descriptions. The pleasure of hearing a familiar piece of music as described by Schuller is to hear it anew – the whole is taken apart and put back together, so that it's now a richer experience because new details reveal themselves. That's true whether it's Armstrong's 1927 solo on "Potato Head Blues," Cecil Taylor's solo in "Tune 2" from the 1958 Newport Jazz Festival, or Bubber Miley's muted trumpet solo on the 1927 Victor recording of Ellington's "Black and Tan Fantasy" – "the extraordinary contrast produced by the intense stillness of the four-bar-long high b-flat, suddenly erupting, as if unable to contain itself any longer, in a magnificently structured melodic creation."
There you have it – the precise musical detail ("the four-bar-long high b-flat") matched with poetic suggestion ("intense stillness") and existential drama ("as if unable to contain itself any longer"). There's no better example of what music "means" or is "about" than that.
Of course, even with his torrents of words, Schuller could sometimes be at a loss, bordering on a self-deprecation that made him all the more trustworthy a guide. Discussing Billie Holiday in The Swing Era, he writes about her unquestionable credentials. Then he confesses: "But her art transcends the usual categorization of style, content, and technique. Much of her singing goes beyond itself and becomes a humanistic document; it passed often into a realm that is not only beyond criticism but in the deepest sense inexplicable." Not so "inexplicable," however, that it doesn't prevent Schuller from writing another eloquent, detailed 20 pages about Billie's art.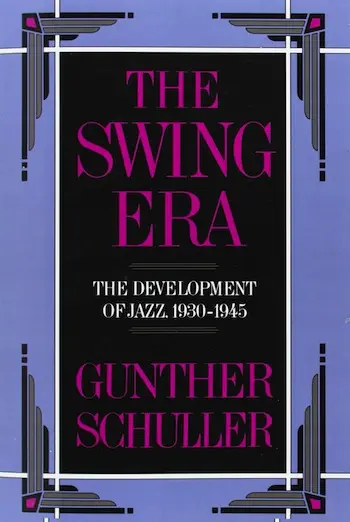 I'm not qualified to comment on Schuller's "classical" work, but I'll always be grateful for his jazz compositions and arrangements – Third Stream or otherwise. Schuller's Grammy-winning recording with the New England Conservatory Ragtime Ensemble, Scott Joplin: The Red Back Book, jump-started the ragtime revival and preceded the pop-phenomenon of Marvin Hamlisch's soundtrack to The Sting. There were his pieces with Ornette Coleman ("Abstraction" and "Variants on a Theme by Thelonious Monk [Criss-Cross]"); his music from the historic 1957 Brandeis concert that he helped organize, which put work by himself, John Lewis, Charles Mingus, Jimmy Giuffre, J.J. Johnson, and George Russell on a program with Harold Shapero and Milton Babbitt (some of it collected on Columbia's 1996 The Birth of Third Stream); and his later collaboration with Joe Lovano, Rush Hour, which included Schuller's arrangements of standards as well as Ellington, Mingus, Monk, Ornette, Lovano, and himself.
What Schuller brought to these projects was not only an understanding of "swing," but also an ear for harmony, dynamics, and sonic detail that suggested frontiers that transcended jazz conventions. In his own way, his work, perhaps inspired by the likes of Ornette and Cecil Taylor along with Schoenberg and the "Second Viennese School," anticipated the European-classical influences in the work of jazz composers like Muhal Richard Abrams, Anthony Braxton, Henry Threadgill, and others from the 1960s-'70s Chicago scene.
But I have special affection for one project, 1988's Jumpin' Into the Future (released on his own GM label), that documented the music played in a concert at Cambridge's Rindge & Latin High School with his son George's band, Orange Then Blue. Here, aside from his own evocative pieces — "Night Music," "Tear Drop," and the title track — were his arrangements of standards like "Summertime," "Yesterdays," and Charlie Parker's "Anthropology." As I remember it, Schuller offered a joke headline at the concert: "Jazz drummer's pop revives old charts."
As you'd expect, the charts were all beautifully detailed, and showed a man influenced equally by American jazz, the 12-tone school, and the entire history of Western music. At a time when soloists were known to go on for chorus after chorus, the solos on Jumpin' into the Future are bracingly concise – something is always happening in the interactions between foreground and background. (The uptempo "Anthropology" must have been a hair-raising assignment for the band.) But even at its most "out," the arrangements of standards show a deep love of the original melodic material — especially the Gershwins' "Summertime" and Rogers & Hart's "Blue Moon." That latter is taken at a profoundly slow tempo, but it never stops moving. Until the final bars – a passage of "intense stillness," where very, very soft, muted brass plays a slightly dissonant alternating of the theme with the reeds, rocking a slow beat, before a final resolving chord. The suspense of that final passage seems to sum up everything Gunther Schuller had to tell us in one word: "Listen."
---
Jon Garelick is a member of The Boston Globe editorial board. A former arts editor at the Boston Phoenix, he writes frequently about jazz for the Globe, The Arts Fuse, and other publications.