Author Vivian Gornick's discontent is foundational, fertile, unquenchable, except by writing, and quite often funny.
The Odd Woman and the City by Vivian Gornick. Farrar, Straus and Giroux, 192 pages, $23.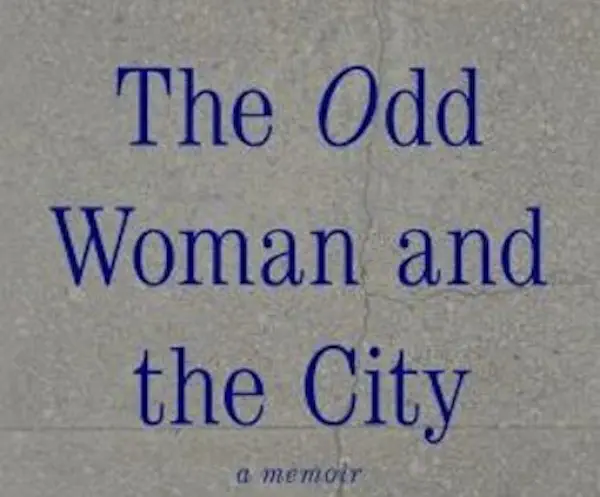 By Harvey Blume
In an interview Vivian Gornick gave in advance of the publication of her new, richly engaging memoir, she tells how, as a young woman — she's now in her late 70's — she used to ply her mother with books, her mother's response tending to an appreciative, "Powerful, really powerful" or a dismissive "Not powerful, not at all powerful." On one occasion, though, her mother's verdict was more considered. She declared about one writer that, "It's as though she's just in the room with me," adding "I'm going to feel lonely when I finish this book."
That's precisely how I felt about this slim volume. While reading, which I did slowly, so as to make it last and give it nothing less than full attention, I felt as if I were in dialog with Gornick. The dialog goes on. I welcome her voice into my mind wholeheartedly: it's smart, observant, highly sophisticated, learned without being pedantic, and often extremely funny. Which is not to say I always take her point.
In The Odd Woman and the City Gornick returns to themes she's explored in a previous memoir, the widely acclaimed Fierce Attachments (1987), and in books of essays and criticism, notably Approaching Eye Level (1996). Her concerns include literature; work, the work, that is, of writing; her mother and their fraught relationship; conversation, her craving for it; friendship (Gornick devotes the kind of attention to friendship, its benefits and failings, that most writers reserve for love affairs, not that those escape her scrutiny); the day-to-day of living in New York City; and, not least of all, New York City itself.
Gornick has been compared to Philip Lopate, like her a skilled practitioner and exponent of the personal essay. Lopate's essays, though, however astute, have a more speculative, hypothetical quality. Gornick's cut closer to her existential bone. Of course, comparisons are there to be made between Gornick and the Alfred Kazin of A Walker in the City. But it might not be irrelevant, now that a new biography of Joseph Mitchell has stimulated interest in his writing, to compare Gornick to Mitchell. Like Mitchell, NYC is her great theme. Like him, she is a walker and talker in the city.
Unlike Mitchell, who was raised in North Carolina, Gornick grew up in New York. Except for teaching stints elsewhere — she describes such episodes as exiles — Gornick has never lived elsewhere. But even in New York, she has managed to long for New York. "Growing up in the Bronx," she writes, "was like growing up in a village. From earliest adolescence I knew there was a center-of-the-world, and that I was far from sit. At the same time, I also knew it was long a subway ride away, downtown in Manhattan. Manhattan was Araby."
This Manhattan Araby has remained elusive: "I grew up and moved downtown, but sure enough, nothing turned out as expected …  I married an artist, but we lived on the Lower East Side. I began to write, but nobody read me above Fourteenth Street."
Gornick's discontent is foundational, fertile, unquenchable, except by writing, and as I've said, quite often funny. She's not necessarily the New Yorker you'd like butting into your soliloquy: "At three in the afternoon, I pass a man who is yelling in the air, 'Help me! Help me! I've got four uncurable diseases! Help me!' I tap him on the shoulder and cheerfully confide, 'The word is incurable.' Without missing a beat, he replies, "Who the fuck asked you."
Who the fuck indeed?
Gornick's nothing if not daring. One day she challenges Arthur, a black man on her block who always has his cup out: "What is this all about? Are you going to do this for the rest of your life?" Arthur, she concedes, "has words but so do I. I stood there arguing with him. Then, in the middle of a sentence, he said sharply, 'I'll decide when the vacation is over.'"
***
It's worth noting that Araby, the name Gornick applies to the essence of New York City, equidistant from the Bronx and downtown Manhattan, is the name James Joyce chose for a short story in his Dubliners, Dublin being his city much as New York is Gornick's. Here and throughout the book Gornick's street encounters trade places with her readings, which are transmitted as vividly.
We learn that in college she and her friends played an Edith Wharton, Henry James game, the issue being, given this or that scenario — invariably New York based — which of the two would have penned a story about it. James remains on her mind always, in particular his relationship to Constance Fenimore Woolson, an American writer he befriended in Venice. Gornick is drawn, across time, to their connection, sustained as it was it was by generous conversation:
They walked and they talked; they took tea and they talked; they went to museums and they talked. The talked books, they talked writing; they talked the moral imagination. . . the intellectual honesty that animated their talk resulted in a conversation that made each of them feel less alone in the world.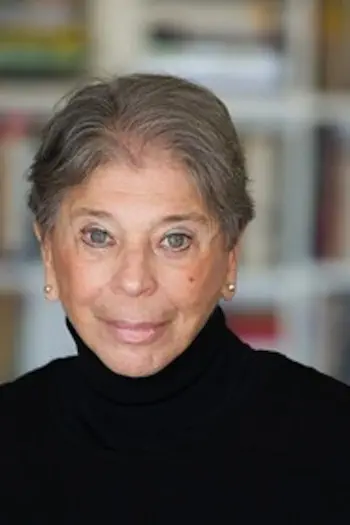 Gornick writes that Woolson, "enjoyed reputation but burrowed into obscurity; she feared loneliness yet courted solitude; she wished to be openhearted yet came off as evasive." This is not how at all how Gornick would describe herself and yet it is clear that Woolson serves as one of the many personae Gornick acquires on the streets of Manhattan or in literature.
My admiration for her work should be obvious, but I must say there are times when Gornick puzzles me. For example: she describes at some length and with typical sharpness a street, or more specifically, a mass transit encounter. The setting is a Fifth Avenue bus heading downtown at rush hour. The bus driver judges that one old guy has sidled onto a seat without paying. The old guy argues, "I paid the fare. I can't help it if you didn't see me do it. I'm not going to do it twice." After much such interchange the driver declares, "Mister, this bus ain't going nowhere until you pay your fare."
Passengers plunge into the discussion as if at a symposium in Athens but with decided New York accents. But the driver has ruled, and his ruling stands. The bus stops. Everybody exits. That bus ain't going nowhere. Then Gornick, having noticed the old guy had wandered off, "plucked at the driver's sleeve. 'He's gone, I said.'" The driver gets the passengers back on the bus, seated as before, as if nothing had happened. A New York hour has elapsed from start to finish. The bus now heads downtown.
This is a fine and well-told tale but what troubles me is that perhaps Gornick enjoyed the event, as it unfolded and she was mentally recording it, just a tad too much. Else why — why the fuck — didn't she step up, dip her MetroCard and pay that old guy's fare?
That's the sort of thing I'd ask her if I were interviewing her about this new book, the sort of thing I asked her when interviewing her about a previous volume.
---
Harvey Blume is an author — Ota Benga: The Pygmy At The Zoo — who has published essays, reviews, and interviews widely, in The New York Times, Boston Globe, Agni, The American Prospect, and The Forward, among other venues. His blog in progress, which will archive that material and be a platform for new, is here. He contributes regularly to The Arts Fuse and wants to help it continue to grow into a critical voice to be reckoned with.