A country maverick talks about becoming a bluegrass traditionalist.
By Noah Schaffer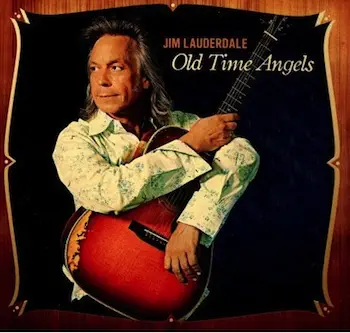 If there was ever a renaissance man of twang, it would be Jim Lauderdale. He's put out 26 albums, had his songs recorded by country megastars like George Strait and the Dixie Chicks, co-hosts two weekly radio shows, performed in a number of musicals, serves as an unofficial spokesman for the Americana movement, and counts Elvis Costello and Grateful Dead lyricist Robert Hunter among his collaborators.
In 1999 the North Carolina native added bluegrass songwriter and band leader to that list when he released the first of two collaborations with Ralph Stanley. His 2013 release Old Time Angels was an ode to the classic bluegrass tradition defined by Flatt & Scruggs and Jimmy Martin. The ever-prolific Lauderdale followed it last summer with I'm a Song, a 20-tune slab of honky tonk country recorded with legendary session men James Burton and Al Perkins.
This weekend Lauderdale is one of the many headliners in the Boston Bluegrass Union's Joe Val Bluegrass Festival at the Sheraton in Framingham, MA, where he'll be performing a Saturday evening show with the all-female string band Della Mae. He recently spoke to Arts Fuse from his Nashville home.
---
Arts Fuse: You'll be appearing at the Joe Val Festival with Della Mae, a really exciting group which has its roots in the Boston bluegrass community. You've performed with them a few times in the past. What do you like about their approach?
Lauderdale: They're really different. They've got their own thing both as a band and individuals. They're great players who come together to form a great core band.
AF: Your discography makes it look like you got your start in country and then moved into bluegrass, but my impression is that it's more like the opposite.
Lauderdale: I did get my start in bluegrass. When I was a teenager I started playing the banjo and naively figured that if I was playing all the time as a bluegrass artist I'd get a record deal. But it didn't happen like that. I actually made a bluegrass record with [fellow Joe Val headliner Roland White] that never came out—and the tragic thing is that the master tape is lost. So eventually I went into country. But when I did get to do those records with Ralph Stanley it was worth the wait. Since then I've tried to do a bluegrass record every year or two. I think because it took so long it's still really important to me. I tend to be a bluegrass traditionalist. When I was starting out, Ralph and Bill Monroe and Flatt & Scruggs and especially Don Stover were big influences on me.
AF: Don Stover was a hugely influential banjo player who was based in the Boston area for several decades and is still very fondly remembered here.
Lauderdale: He was one of my favorites. His Things in Life album really resonated with me. I couldn't believe it when I did get to meet him when I emceed what was then the Berkshire Mountain Bluegrass Festival [today known as the Grey Fox Bluegrass Festival]. I did also like the Seldom Scene and Newgrass Revival but I'd say when it comes to bluegrass I'm traditionally rooted … By the way, I have another connection to Boston. In the early '80s I was part of a musical that Harry Chapin wrote that did a try-out run at the Charles Playhouse.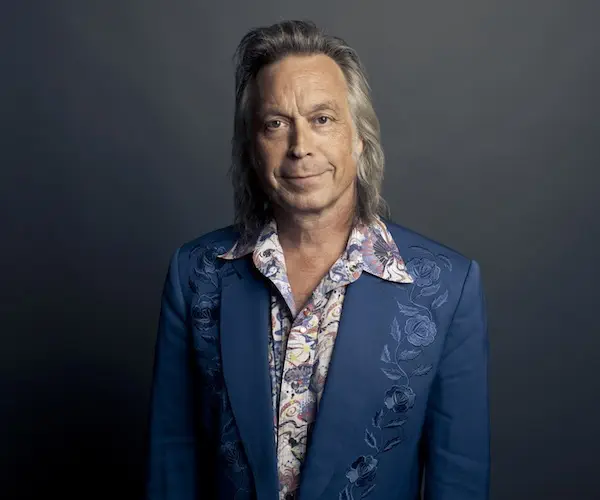 AF: When you write a song, have you determined at the outset of the writing process that it will be a bluegrass song as opposed to a country song?
Lauderdale: I usually do have an idea as to what style it will be when I'm writing it or before I start it. Of course in bluegrass and country and some other styles they can kind of go back and forth. Some songs can fit both styles. Recently a few different bluegrass artists like James King have recorded CDs of country songs that lend themselves really well to bluegrass, and back in the day the Country Gentlemen were doing folk songs and Dylan songs bluegrass style and they just seemed to work. When I go in I will specifically be writing for an album project, and I'll set aside a certain amount of time to focus on that. A lot of time I'll still be writing as I'm in the studio. It's a high pressure approach — I never seem to be able to go in fully prepared when I do an album. It might take a little longer, but the results turn out okay for me. I'm several months behind, but I am in process of writing another bluegrass album.
AF: You'll be giving a songwriting workshop at the Joe Val fest. What makes for a great bluegrass song?
Lauderdale: Well, there are a few different elements. The main thing is that it somehow moves the listener. Maybe it physically moves them like "Foggy Mountain Breakdown" or "Orange Blossom Special" or "Rocky Top" or "Fox on the Run" – those that have an "it" quality that would make them a hit song in another form of music, something that has a mass appeal. Or it can be that the song tugs at you emotionally like "Rank Stranger" or "White Dove." Those are gospel-type songs that really resonate with people, and they make people happy when they sing those songs.
AF: Just to prove your point, "Fox on Run" was originally a British rock song by Manfred Mann that eventually was adopted as a standard by the bluegrass community.
Lauderdale: That's right! You'd think maybe it was an old British folk song. But that's the cool thing about the world of bluegrass – there's room for everyone. There's plenty of room for folks that really love the sound of the architects of bluegrass, and there's no shortage of great young players coming up in all of the flavors and colors of bluegrass, so I think it will keep thriving and growing in popularity and awareness. I attribute that to the staying power of the music that was part of it from its early days.
AF: The King of Broken Hearts documentary film details how your early major label albums were lost amid the corporate shuffle. Considering all the artistic freedom you have today to move between genres, issue a 20-song LP and collaborate with such a variety of artists, are you sometimes glad that those early albums didn't sell better and turn you into a more commercial figure, that you didn't become a 'star," an image that might have boxed you in for the rest of your career?
Lauderdale: At the time it seemed like a drag that things weren't taking off faster but in retrospect I'm good with it because I'll always find myself in a position where when I do a record I feel like I've got to pull out all the stops and make this my best one. I'm not sure. If I'd had early success … maybe I would have stayed in one particular box of whatever was the most successful [album]. I still feel like I have a lot to accomplish as far as creating music, and that's the real challenge that I put in front of me. It all rests in the song. And nobody can be blamed for anything in my career – it's my responsibility to come up with the best I can do and to create something that is good and will still be good tomorrow or next year or 10 years from now – [songs that] move people. If a song works than I'm happy and then I'll have to go on to the next one. That's kind of what keeps me going.
AF: A few years ago you recorded a duet with Sunny Sweeney called "Lavender Blue." Are you aware that song is a major hit –arguable even an anthem — in the Caribbean island of St. Lucia? [A video of St. Lucian country star LM Stone performing the song can be viewed here.]
Lauderdale: I did not know that. That is wild. I did go there several years ago and late at night I could hear these faint strains of early George Jones records. And it was really wild. I'd love to go and play there. The only time I went to Jamaica I was out walking one morning and looking for breakfast and heard this country song – and I realized it was George Strait singing a song I had written. It was on the jukebox. I can only imagine if Ralph Stanley had toured in the Caribbean. People would have gone nuts!
---
Over the past 15 years Noah Schaffer has written about otherwise unheralded musicians from the worlds of gospel, jazz, blues, Latin, African, reggae, Middle Eastern music, klezmer, polka and far beyond. He has won over ten awards from the New England Newspaper and Press Association.