Serbian writer David Albahari's fascination with uncertainty fuels a grim, sardonic tragi-comedy in which silence plays an elemental but enigmatic role.
By Bill Marx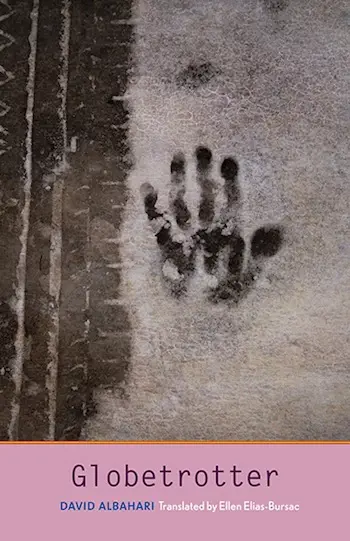 I first discovered Serbian-Canadian writer David Albahari in 1996 when Northwesterb University Press published his powerful collection of short stories, Words Are Something Else. I have kept up with what has been translated of his work into English (often by Ellen Elias-Bursać) since then. He has published 11 short-story collections and 13 novels in Serbian, along with some volumes of essays. Albahari is easily one of the finest writers of fiction today, but he is grievously overlooked here, though Götz and Meyer, his brusque and brutal meditation on Yugoslavia, history, and the Holocaust received considerable critical attention when it was published in translation in 2004. The brilliant but challenging follow-up volume, the expansive, convoluted-to-the-max Leeches, was his longest novel yet, a whirligig fusion of Jewish mysticism and secular paranoia, mystery and metaphysics.
It is his resolutely postmodern approach, an experimentalism propelled by a radical distrust of language, that explains some of the neglect. Modernist difficulty is out of fashion now, to the point that most our mainstream critics don't even know to deal with it. (Check out "Against the 'Impossible to Explain…'" in John Domini's recent essay collection The Sea-God's Herb.) Albahari is appreciated in Europe: he won the Vilenica Prize in 2012, an award that has gone to such esteemed writers as Peter Handke, Peter Esterhazy, Milan Kundera, Claudio Magris, Adam Zagajewski, and László Krasznahorkai. The irony is that what distinguishes Albahari from other practitioners of fiction as a rigged language game (some of whom he has translated into Serbian) is that his self-reflexive narratives are propelled by a moral passion, an insistent urge to dramatize the agonies of exile, the vagaries of personal communication, the painful intersections of death and memory. There is something at stake in the circular quests his loop-de-looping protagonists undertake, some humanity on the line as conventional frameworks of order inevitably melt down.
Albahari's fascination with uncertainty is part of a grim, sardonic tragi-comedy in which silence plays an elemental but enigmatic role. Here is a passage from his beautiful 1997 novella Tsing (which was translated by the author): "It is written somewhere in the Talmud that the dead do not speak but still hear the words spoken to them; they feel closer to the one who speaks than to the one who is silent."
Born in 1948, Albahari left Serbia for Canada in the mid 1990s. Since 2012 he has been traveling between the two countries. His years as an émigré inspired a series of "Canadian novels" of which Globetrotter (Yale University Press, 216 pages; translated by Ellen Elias-Bursać) serves as an efficently diabolical introduction. These melancholic volumes generally probe the existential challenges of exile, from the bedeviling ambiguities of identity and language to the fragile consolations of art. Told in one uninterrupted paragraph from the point of view of an unnamed Canadian painter, Globetrotter is set in the 1990s at the Banff Arts Centre in the Canadian Rockies. The artist is monomanically attracted to a visitor, a respected Serbian Jewish writer named Daniel Atijas (note the initials); the latter, in turn, is intrigued by a man in nearby Calgary who has found out some dark truths about Ivan Matulic, his celebrated and peripatetic (the 'globetrotter' of the title) Croatian grandfather. The volatile trio's interactions — friendly, uncertain, defensive, hostile — are complicated by the gay painter's obsessiveness and the writer's genial indifference, creating what Elias-Bursać, in her afterword, aptly calls the book's "thriller-like tension."
A collection of Albahari's short stories, Learning Cyrillic (translated by Elias-Bursać) will be published by Dalkey Archive Press in November. Via e-mail I sent David Albahari a few questions about what Globetrotter says about the vicissitudes of exile, homosexuality, and clashing cultures. His responses were translated from the Serbian by Elias-Bursać.
---
Arts Fuse: The novel was originally published in Serbian in 2001. What was the impulse behind writing this book. How does Globetrotter strike you now, over a decade after it was written?
David Albahari: When I wrote this novel, I was most interested in the abuse of misunderstanding. The war does not play a major role in this book; it is only one of several misunderstandings. In that sense I believe that Globetrotter has not lost anything – it has only gained. The war described here may have ended long ago, but other misunderstandings remain.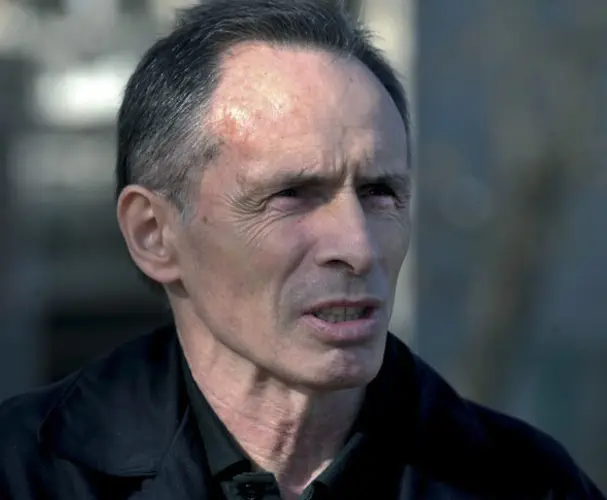 AF: How does Globetrotter fit into your other "Canadian" novels. As a displaced Serbian writer, what conflicts (cultural and psychological) were you dramatizing?
Albahari: Globetrotter is different from the other "Canadian" novels in that it is told from the perspective of a Canadian. Despite his best intentions the painter cannot figure out why history plays such a key role in the lives of a young Canadian of Croatian background and a writer of Serbian-Jewish background. There are other conflicts in the novel: dilemmas about the relationship of second-generation immigrants to the country they immigrated from, the question of the use of another language, and the question of the purpose of exile…
AF: The narrator is a Canadian painter who is obsessed with a visiting Serbian writer — there is a strong homoerotic component in his pursuit of the author. How important is the issue of sexual identity and self-deception in this story?
Albahari: The question of sexual identity was important because one of the characters in the book comes from a country where homophobia is very widespread. This explains why he is so cautious in his relationship to the Canadian painter. This is not, perhaps, so important for North American readers, but the Serbian reader will immediately dislike the painter only because he is gay.
AF: At one point, the narrator calls what is happening to him "a horror story"– is that how you would characterize this book? The Serbian writer says that " … there is nothing that so inspires us to embrace the goodness of the light as a constant reminder of the ominous nature of darkness."
Albahari: No, of course, this isn't a "horror novel" in terms of the horror genre. However in the Serbian language this term is more colorful, because one uses the phrase "story of terrors and horrors." In that sense I do believe that the world in which the protagonists of this book live is full of terrors and horrors, and one must always be prepared in that world for an assault from the forces of evil. Unfortunately, this is not easy because "good nationalism" is so easy to inflame, and when it crosses the line and turns into "bad nationalism" it flares into a conflagration which is extremely difficult to put out.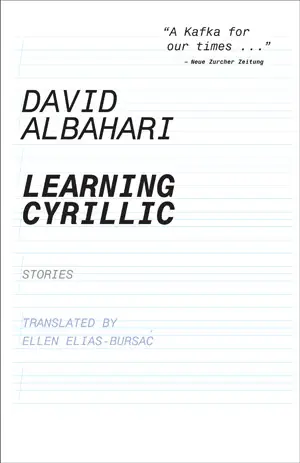 AF: Globetrotter sets into motion a series of seemingly irreconcilable cultural and political oppositions — exile versus non-exile, Canadian versus Eastern European, mountains versus plains, belief in individual choice versus the power of fate. Does the character of Ivan Matulic's grandson offer a fragile middle ground?
Albahari: You are right, because he shows that opposites are possible to reconcile, but only if you first free yourself of a whole slew of prejudices. Of course for that to have any meaning, others must pass through similar processes of self-cleansing. Only then can one speak of reconciliation, and, after that, of a real end to the war.
AF: The narrative comes in the form of one uninterrupted paragraph. What were the reasons for your choice? It is an approach that reminded me of the work of Thomas Bernhard. Was he an influence on this book? To me, the painter is more unselfconsciously misanthropic than the 'monsters' created by Bernhard.
Albahari: Thomas Bernhard had a huge influence on me in terms of the form of the novel. Almost all my novels are written in one uninterrupted paragraph. From Bernhard (but also from Beckett and Kafka) I learned how to use humor (particularly dark humor) in such a dense text. No one, however, can repeat his cynicism and sarcasm.
---
Bill Marx is the Editor-in-Chief of The Arts Fuse. For over three decades, he has written about arts and culture for print, broadcast, and online. He has regularly reviewed theater for National Public Radio Station WBUR and The Boston Globe. He created and edited WBUR Online Arts, a cultural webzine that in 2004 won an Online Journalism Award for Specialty Journalism. In 2007 he created The Arts Fuse, an online magazine dedicated to covering arts and culture in Boston and throughout New England.