On the surface, this is a deal that lets both sides go forward having saved face, though a closer look at things suggests that the musicians came out ahead.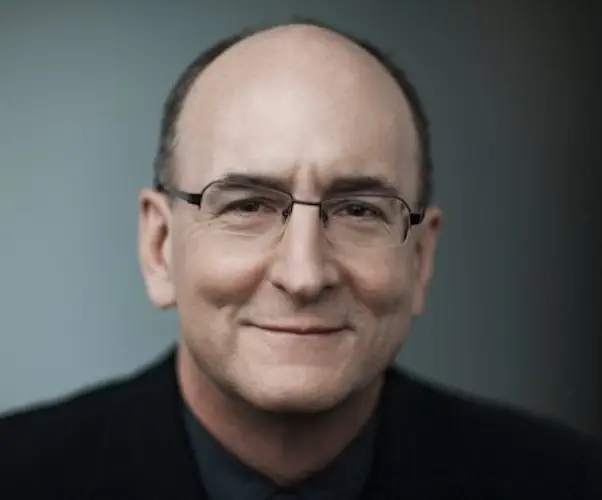 By Jonathan Blumhofer
In an outcome worthy, perhaps, of any number of operas, the Metropolitan Opera's management and the unions representing its orchestra and chorus reached a tentative agreement early Monday morning on a four-year contract that involves cuts for everybody. A similar deal was announced on Wednesday for the union representing the company's stagehands followed, on Thursday, by the announcement of pacts with the company's remaining union workers. Thus ends, with welcome understatement, several months of ugly threats and rancorous negotiations between the Met's management and the unions representing the bulk of its workers.
For the musicians (the exact details of the other contract haven't yet been released, but we can presume they're similar), there's a 3.5% salary cut, effective immediately, plus an additional 3.5% cut in six months. After that, wages remain steady until a 3% raise kicks in six months before the current contract expires in 2018. Management agreed to eliminate $11.25 million of annual expenses outside the bargaining agreement. An independent financial analyst – Eugene Keilin, who was recently hired to review the company's books – will stay on to oversee the implementation of the "equality of sacrifice" the deal calls for between all parties.
On the surface, this is a deal that lets both sides go forward having saved face, though a closer look at things suggests that the musicians, whose $200,000 average annual pay comes out to not much more than a healthy, New York City-middle class wage, came out ahead. None of general manager Peter Gelb's stated priorities – changes to the musicians' complicated work rules, slashing benefits, breaking the unions, etc. – came to pass.
Indeed, one wonders how Gelb will recover from this imbroglio. His management of the situation was, to say the least, haphazard. Perhaps his draconian threats to lockout his workers did indeed work a kind of sordid magic that helped bring about a quicker resolution to these negotiations than there otherwise would have been. Then again, maybe not: at no point did the Met's unionized workers threaten to strike, nor were their demands – largely that the Met's management do its part to rein in costs before cutting wages and benefits – ever particularly unreasonable.
The fact is, we'll probably never know one way or the other, but Gelb's clout is significantly diminished in the aftermath of these settlements. His hands are at least somewhat tied, with an outside analyst monitoring his spending. The anti-union rhetoric he's been spouting these past weeks and his bloviating on the impending demise of opera come across now as especially unfortunate and embarrassing, not only unbecoming an individual holding his post (and responsible for rebuilding the company's dwindling audiences), but also revealing a startling naivety about spending political capital. To be sure, Gelb got at least some of what he wanted for the company in these new contracts, but it came at a very steep price.
Still, now isn't the time to speculate on Gelb's future or engage in undue exulting on behalf of the unions: the simple fact that all parties came together and agreed to deals that have the company's best interests at heart is cause for relief and celebration.
And there are at least a couple of ways in which Gelb and the Met's management can both quickly improve their standing and lay a foundation to secure the Met's future. The first would be to appoint an artistic director. James Levine held this position from 1986 until 2004 and Gelb has nominally served as both general manager and artistic director since joining the Met in 2006. Considering Levine's age and recent health issues, as well as Gelb's mixed success in the role, new blood needs to be brought in to fill this post sooner rather than later.
A second area is a bit touchier. This year marks Levine's 38th season as the Met's music director. Gelb is on record for, very rightly, guaranteeing him a role at the company for as long as he desires one. As a musician, Levine remains at the top of his game. But he's also seventy-one and has come through nearly a decade of serious medical issues. The Met – ideally with Levine's input and blessing – needs to look to the future and start planning for the succession of its next music director.
As for remedying the company's struggling box office, well, that will be an ongoing challenge. Surely it involves some combination of marketing and programming, and not just new productions of classic operas or luring new, presumably younger, audiences with new operas (though Gelb's track record has been overall encouraging in the latter category: the John Adams trilogy, Thomas Adés' The Tempest, and Nico Muhly's Two Boys rank among his programming triumphs). There are big opera companies that are thriving in the United States – Chicago, Houston, and San Francisco among them – as well as stalwarts in Europe that are doing extremely well. The Met's management would do well to see why that's the case and figure out what steps they might take to emulate such success in New York City. Gelb might also want to talk with his opposite number at the New York Philharmonic, Matthew VanBesien, who's orchestra has had conspicuous recent success drawing packed houses to, of all things, concert performances of operas. And he shouldn't discount getting in touch with Keith Cerny at Dallas Opera to figure out how the Met's HD broadcasts might, like Dallas's, grow substantial, under-65 audiences.
At any rate, it's better to be talking and worrying about these things than to be protesting a wholly unnecessary lockout. The show can go on. Deals are in place that should allow the Met to move forward in a more financially responsible and transparent manner. The Board can start trying to rebuild the company's depleted endowment. And the all-important business of charting a sustainable, artistically satisfying course for the company's future can now be the sole focus of the Met's management. Considering how dire the situation seemed just three weeks ago, that's nothing short of a miracle.
---
Jonathan Blumhofer is a composer and violist who has been active in the greater Boston area since 2004. His music has received numerous awards and been performed by various ensembles, including the American Composers Orchestra, Kiev Philharmonic, Camerata Chicago, Xanthos Ensemble, and Juventas New Music Group. Since receiving his doctorate from Boston University in 2010, Jon has taught at Clark University, Worcester Polytechnic Institute, and online for the University of Phoenix, in addition to writing music criticism for the Worcester Telegram & Gazette.