Beginning next month, local venues will be positively overrun with reunion shows representing five decades of Boston bands — without doubt the largest reunion event in the history of the Boston scene.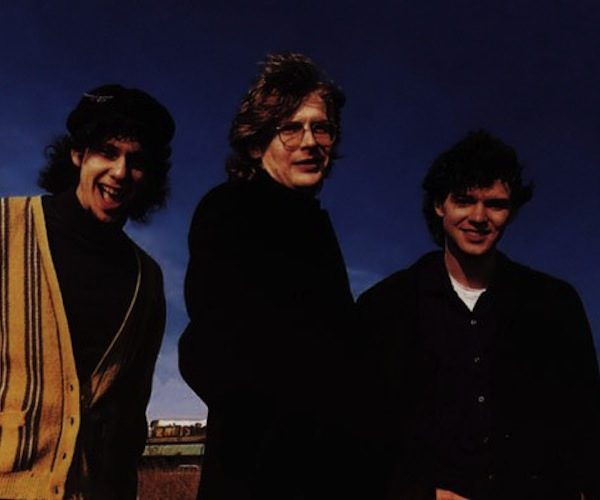 By Brett Milano
To quote the title of a long-forgotten solo album by Doors keyboardist Ray Manzarek: The whole thing started with rock & roll, now it's out of control. Beginning next month, local venues will be positively overrun with reunion shows representing five decades of Boston bands — without doubt the largest reunion event in the history of the Boston scene. The man behind it all is Bob Dubrow, working under the auspices of WMBR's local show Pipeline! (which he hosted from 1993-2003, Jeff Breeze now does the duties). To celebrate the show's 25 anniversary he aimed to book a splashy reunion night or two, then something funny happened: Many of his longshot bands said yes, lots of his slam-dunk bands said yes, and eventually he had more than 80 bands ready to go. So far 13 shows with at least five bands each are booked at at five venues with more still possibilities to come. For the full schedule-in-progress, check Pipeline!'s Facebook page.
The youngest bands on the roster are the Charms and the Dents (at the Paradise, 10/5), both of whom were part of the neo-garage scene at the Abbey Lounge circa 2000. The oldest were formed in the early to mid '60s, including Barry & the Remains (playing their first gig since the death of original drummer Chip Ruggieri), at the Regent Theatre on September 27 — plus the Freeborne (Regent Theatre, 9/12) and the Andover band the Rising Storm (Cuisine en Locale, 10/12), both beloved by '60s aficionados. One of the plums in the lineup is the Cavedogs, the great power pop band who split up in 1992 after a fling with Capitol Records; their only previous reunion show was at the Paradise 12 years ago. The current show is at Cuisine en Locale on October 11 and it is close to selling out.
A number of cult-favorite bands made the cut, including one of my own faves: Lazy Susan, a late '80s acoustic band with two striking harmony singers (Therese Bellino and Shirley Simms) and a stack of memorable country/folk/rock songs; think of an Everly Sisters with a bit of punk-era sensibility. They haven't played since 1992 (Simms went on to more cult fame with the Magnetic Fields), and will be at the Middle East on October 3rd.
We caught up this week with Dubrow, whose life is getting busier all the time.
---
Arts Fuse: What do you think these shows represent for the Boston scene? An elaborate last hurrah?
Bob Dubrow: It's not meant to be that, just another chance to get a huge load of music from the past out to be heard again. Look at the bands from the '60s — When you think about it, are they really going to be around to play much longer? And some of the '70s bands probably aren't long for it either.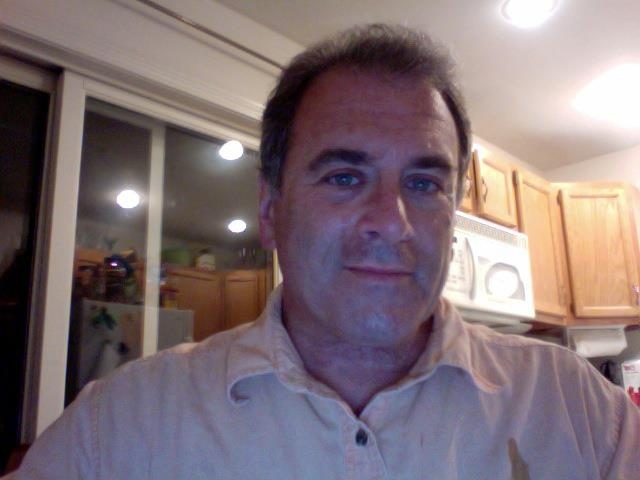 AF: So that was your pitch, right? "Come play our show, because you're all gonna die!"
Dubrow: Yeah, let me get you together one last time. No, the fact is that I only picked bands that I love. The last time we did something like this was for the 10th anniversary. It was one night at the Middle East with the Volcano Suns, and it was packed. So I thought we could do something like that again. I had this list of bands that I thought might capture attendance, and it just snowballed — Out of my original list of 30 bands, maybe 15 said yes. And when people like the Cavedogs and the Gigolo Aunts said yes, it enabled me to go further afield.
AF: Many of the bands playing haven't lived in Boston for years. What kind of logistics were involved?
Dubrow: believe it or not, I've made guarantees to almost nobody; there are maybe three cases where I had to get someone a plane ticket. Everybody seems to be doing it for the event, and because they know I'll be true to my word in terms of the take being split fairly among the bands. Some people are telling me this will be historic, and I've heard a couple use the word epic, and they all trust me on this. I've always have a passion for putting together parties, I did the 30th reunion for my high-school class. And thankfully I'm unemployed at this time, so I had the time to devote to this.
AF: Lots of people are surprised that the Cavedogs are playing, and that you've put them into Cuisine en Locale, which only holds 400.
Dubrow: It was a little tough because of their job schedules, but I contacted them early so they had plenty of time to mull it over. The venue happened because they had limited nights where they could be available, and they wanted to play with some of the other bands on that bill. I had a tentative booking at the Royale or the Sinclair, but that fell through because of people being booked ahead of us. But it turns out that Jeff Breeze works at Cuisine en Locale and they have a nice refurbished ballroom.
AF: There are a lot of nights where a couple generations of bands are playing. For example, the Rising Storm from the '60s are on the same bill with the Cavedogs and Gigolo Aunts, who are from the '80s/'90s. Are you trying to make the nights thematic?
Dubrow: Personally I would have loved to go the Bill Graham route and mix everything up, but that's not necessarily something people are prepared to experience. That said, some of the nights are quite eclectic. There's a couple that come close, like the show at the Regent (September 12) with three trad-folk bands [Cordelia's Dad, We Saw the Wolf, and String Builder], but I'll probably add something different to that.
AF: Were you surprised at some of the bands that said yes?
Dubrow: I was stunned when Anastasia Screamed said yes — That was a personal thrill, because I kind of love them. If you've heard the Pipeline! compilation CD, they do that great cover of [Television's] "Marquee Moon," and they're going to do it again for us. I was surprised when High Risk Group said yes, and it turns out that Malcolm Travis (from Sugar and Human Sexual Response) will be playing drums for them. And [early '80s punk/pop band] the Underachievers was a shock, because two of them have to fly in from Vancouver, but they really want to be there. So it really says something about the scene when so many bands are willing to do so much for so little. How's that for a great quote?
---
Brett Milano has been covering music in Boston for decades, and is the author of Vinyl Junkies: Adventures in Record Collecting (St. Martins, 2001) and The Sound of Our Town: A History of Boston Rock & Roll (Commonwealth Editions, 2007). He recently returned from New Orleans where he was editor of the music and culture magazine OffBeat.