Given the diverse musical tastes of label head Bob Lord, it should be no surprise that the second annual PARMA Music Festival will be a thoroughly eclectic affair.
By Jason M. Rubin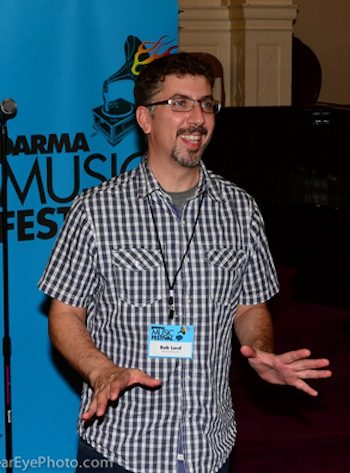 A person with diverse musical tastes is often said to have "big ears." Then call Bob Lord "Dumbo" because the bassist, composer, producer, and label head performs in a progressive rock trio called Dreadnaught, has produced Grammy-winning classical clarinetist Richard Stoltzman, has composed and produced music for films and radio, and co-produced with Pete Townshend of the Who a two-CD collection of works by electronic music composer Lawrence Ball. And that's just scratching the surface of his credits.
Little wonder, then, that PARMA Recordings, the label Lord founded, has big ears as well, specializing in orchestral, chamber, choral, and commercial recording, as well as distribution, product design, strategic marketing, and licensing/publishing. And it should be no surprise at all that the second annual PARMA Music Festival, which will be held August 13-16 in Portsmouth, New Hampshire, will be a thoroughly eclectic affair. The Festival's 16 events over four days will include chamber music concerts, orchestral performances, indie rock showcases, children's music, and two panels moderated by noted soundtrack composer Mason Daring.
"I got the idea to put on a music festival after my band Dreadnaught played a prog festival in Chapel Hill, North Carolina, in 2012," says Lord. "It's a lot of work, especially in the current economic climate, but I think it's important to make art accessible to people. For that reason, admission is free to all but the final performance. I wanted to have a low barrier to entry and have even gotten 503(c)(3) designation for the Festival as a nonprofit organization."
While many of the artists performing at the Festival are PARMA artists, not all are. Lord emphatically declares that he is taking an editorial rather than a curatorial role with the event. It's not just a four-day commercial for his label.
"The Festival has its own board of directors and staff, separate from the label," he says. "The goal was to put together an interesting cross-section of music, especially noncommercial stuff that people would probably enjoy but would otherwise never have a chance to learn about and listen to. We hope to expand people's consciousness as well as entertain and inform them."
To that end, the PARMA Festival features two panels moderated by composer Daring, who lives in Marblehead, Massachusetts, and is perhaps best known for scoring most of director John Sayles' films (most notably to this writer, The Secret of Roan Inish). The first, "Music in Advertising", will feature advertising industry executives Dustin Levine, Christian Hanlon, and Justin Poirier discussing how music is placed in advertising. The second, "Music in Video Games", will offer insights from video game industry experts Duncan Watt and Pat King, followed by a musical showcase of PARMA Licensing artists.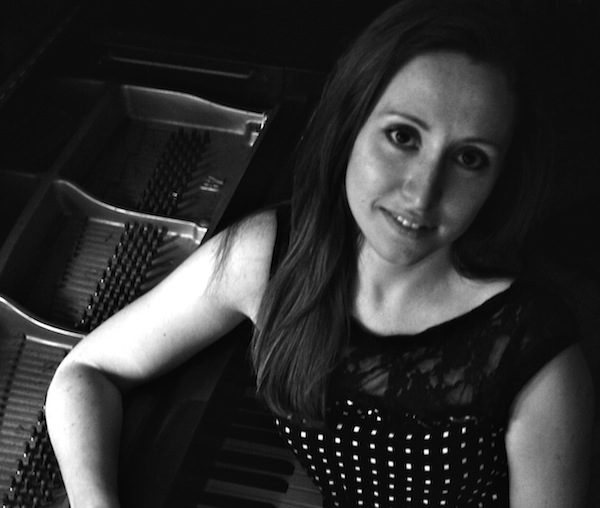 Other interesting events during the Festival include:
• "In the Key of C-SPAN", featuring music heard on C-SPAN's programming performed by pianist Karolina Rojahn and the Baltimore-based Poulenc Trio, as well as opening remarks by C-SPAN President Rob Kennedy
• A dance party with the music of Seacoast's Shango, a 17-person Afro-beat orchestra inspired by the music of Fela Kuti
• New England Artists Showcase, which features collaborations and improvisations between classical clarinetist Matthias Müller and alt rockers Will Dailey and Clara Berry & Wooldog
• A performance of Prokofiev's Peter & the Wolf featuring dancers from the Great Bay Academy of Dance and players from the Portsmouth Symphony Orchestra, with narration by New Hampshire Public Radio's Weekend Edition anchor Amanda Loder
• "The Main Event", with an array of international and local artists ranging from the Portsmouth Symphony Orchestra, to Romanian cellist Ovidiu Marinescu, to Boston-based singer/songwriter Sarah Borrello, to the Redline Brass Quintet
An unspoken star of the Festival is the geographic area itself. As music director for The Music Hall/New Hampshire Public Radio series Writers On A New England Stage, Lord has a strong commitment to the local arts scene.
"There is impressive musical diversity here in New Hampshire and Portsmouth makes such a great backdrop to the Festival," he says. "We're going to showcase the range of venues in the town, including churches, and best of all, every event takes place within a one-mile radius in downtown Portsmouth. Everything is within a five-minute walk, so it's easy for individuals and families to get around and sample all the sounds."
All events are free of charge, except for "The Main Event", which is a ticketed concert ($20, on sale at the Music Hall Box Office at 28 Chestnut Street, Portsmouth, by phone at 603-436-2400, or online).
---
Jason M. Rubin has been a professional writer for 29 years, the last 14 of which has been as senior writer at Libretto, a Boston-based strategic communications agency. An award-winning copywriter, he holds a BA in Journalism from the University of Massachusetts Amherst, maintains a blog called Dove Nested Towers, and for four years served as communications director and board member of AIGA Boston, the local chapter of the national association for graphic arts. His first novel, The Grave & The Gay, based on a 17th-century English folk ballad, was published in September 2012. He regularly contributes feature articles and CD reviews to Progression magazine and for several years wrote for The Jewish Advocate.