Arts Fuse critics select the best in music, film, theater, visual arts, author readings, and dance that's coming up in the next week.
By The Arts Fuse Staff
Film
Boston Area Film Schedules – What is playing today, Where and When
Boston French Film Festival
Through July 27
Museum of Fine Arts, Boston, MA
The French Festival ends at the MFA with repeat screenings and several new ones films, which are are described below. Check the MFA schedule and last week's Arts Fuse for the new descriptions.
July 20
1:30 p.m.
The Kidnapping of Michel Houellebecq
4 p.m.
Rendez-vous of Déjà Vu
6 p.m.
Miss And The Doctors
8:15 p.m.
Domestic Life
July 25
3 p.m.
Domestic Life
5:30 p.m.
One of a Kind: "Frédi has the gift of healing hands, transmitted to him by his mother. He wants nothing to do with this 'gift,' but when his mother dies, he's obliged to make use of it. Although he wonders where this ability came from, he can do nothing but accept it." (UniFrance)
8:15 p.m.
If You Don't I Will: A double threat of Emmanuelle Devos and Mathieu Amalric as a middle aged couple whose marriage is in deep trouble and both of them know it. She is at the end of her rope with his little attacks on her being.
July 26
1:30 p.m.
Miss And The Doctors
4 p.m.
If You Don't I Will
6:15 p.m.
Apaches: "Full of hormones, half-naked pool parties and rash teenage decisions, this sexy adolescent thriller masks much darker themes than its sun burnt style might suggest. It contrasts the seemingly senseless murder of a local teen by a group of his friends with the touist friendly party vibe preceding the tragedy". (Variety)
8:15 p.m.
Age of Panic: "Age of Panic mixes documentary-style drama with scenes of Mumblecore-esque comedy in ways that are often compelling." (Hollywood Reporter)
July 27
1:30 p.m.
Apaches
3:30 p.m.
Age of Panic
6 p.m.
School of Babel
8 p.m.
Violette: The film follows the strange and compelling story of trailblazing bisexual French feminist novelist Violette Leduc (played the wonderful Emmanuelle Devos) and her struggle to find her voice as a writer. Scarred by both a childhood trauma and a loveless marriage, as an adult, she became a bit unhinged.
Amy Winehouse: The Day She Came to Dingle
July 23
Johnny D's in Somerville, MA
BJFF FRESHFLIX, Boston Jewish Music Festival, and New Center are hosting an Amy WineHOUSE Party that pays tribute to the talent and spirit of the late singer. The evening includes a screening of the documentary and an eclectic set of Winehouse – inspired songs performed by local talent Ingrid Gerdes and Friends. There will also be a multi-prized raffle with proceeds going to the Amy Winehouse Foundation. Geoff Edgers, documentarian and Boston Globe arts writer, will emcee the event
.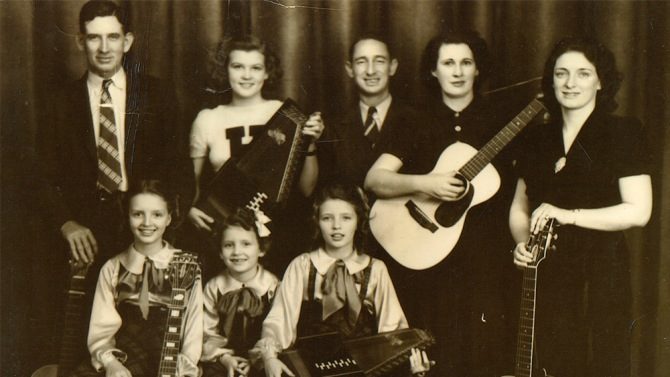 Woods Hole Film Festival
July 26 – Aug 2
Woods Hole, Cape Cod
The Winding Stream by Boston native Beth Harrington opens the festival on Saturday. Her excellent film explores the story of the American roots music dynasty of the Carters and the Cashes. Starting with the Original Carter Family, the film traces the ebb and flow of the group's influence, the transformation of that act into the Carter Sisters, June Carter's marital alliance with legend Johnny Cash, and the efforts of present-day family members to keep this venerable musical legacy alive. Screenings continue all week with a full schedule of narrative and documentary features, shorts, and workshops. See Schedule.
— Tim Jackson
---
Roots and World Music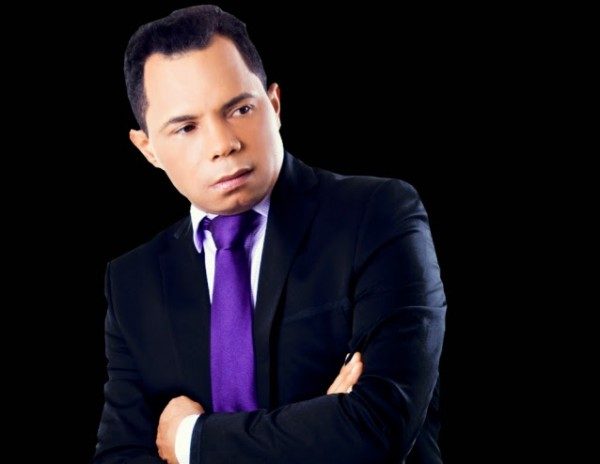 Joe Veras and Alfred Martinez
Friday, July 25
Wonderland Ballroom, Revere, AA
Two Dominican bachata stars join forces for a powerful double bill. Martinez is a bit of a smoothie while Veras sings his heart out like few of his contemporaries.
Lowell Folk Festival
July 25-27
Lowell, MA
This is easily the region's most fun and adventurous free celebration of music, crafts and food. Lowell's 28th edition looks like a scorcher. There are rare chances to hear DC go-go funk, a Moroccan gnawa master, a rockabilly pioneer who cut sides at the dawn of the rock era at Sun Records, and female artists forging their paths in the male-dominated worlds of sacred steel gospel guitar and Dominican bachata – and that's not even mentioning the excellent blues, Celtic, Cajun, salsa, polka and bluegrass bands on hand.
Many festival veterans plan their schedule around purchasing the perogis sold by the Lowell Polish Committee, one of the numerous non-profits which vend ethnic food. Perhaps the secret behind the deliciousness of those cheese or sauerkraut-filled dough pockets will be revealed when Lowell's "perogi queen," Dorothy "Dottie" Naruszewicz Flanagan, leads a perogi-making workshop. It is part of the fest's Foodways focus on stuffed dough from around the world. Look for an upcoming Arts Fuse article on EU, featuring Sugar Bear who will be performing at the festival.
Summer Arts Weekend
July 26-27
Copley Square Park, Boston, MA
The failure of the Outside the Box festival to return in 2014 show that it's not easy to mount a major free music and cultural event. So WGBH and the Boston Globe deserve kudos for keeping their Summer Arts Weekend going for the third year.
Unfortunately, this year the fest again continues its grievous mistake of being scheduled on the same weekend as the Lowell Folk Festival (and the sold out Newport Folk Festival). Perhaps this is done on purpose — it is unfathomable that this bizarre scheduling quirk hasn't been resolved by now.
Not that we think it's much of a conflict this year. Lowell is offering one of its most eclectic and musically rewarding lineups to date, while the Summer Arts Weekend has programmed three groups who performed at last year's Outside the Box festival (Ricky Skaggs, Los Lobos, and Women of the World). Bland smooth jazz guitarist Jesse Cook certainly isn't a mainstay of WGBH's "Eric in the Evening" (although in all fairness there's also a more legit jazz act in Cuban trumpeter Arturo Sandoval).
With such a prime location and a roster of big names, there's no doubt that the festival will once again draw a big crowd. But a calendar change and a commitment to less repetitive bookings could make this event much more valuable.
— Noah Schaffer
---
Jazz
Jon Cleary
July 24, 7:30 p.m.
Regattabar, Cambridge, MA.
Technically you'd probably call the New Orleans pianist and singer-songwriter Jon Cleary an R&B artist. But this transplanted Englishman can go deep deep deep in his solo improvisations, descended from Professor Longhair and the great boogie-woogie stylists of yore, spiced with NOLA funk. He's also got a nice, gravelly singing voice. He arrives at the Regattabar with his band the Absolute Monster Gentlemen.
Burton Greene & Adam Lane
July 26, 8 p.m.
Outpost 186, Cambridge, MA.
Burton Greene was a charter member of the '60s avant-garde, playing with the likes of Alan Silva, Marion Brown, and Bill Dixon, and recording for the fabled ESP label, among others. He returns to Outpost 186 with bassist Adam Lane.
Cambridge Jazz Festival
July 27, 12 p.m. – 6 p.m.
University Park Commons, Sidney Street, Cambridge, MA.
The first annual (we hope) Cambridge Jazz Festival convenes with Terri Lyne Carrington with Valerie Simpson (yes, of Ashford & Simpson), plus Dominique Eade, the Ron Savage Trio, Fernando Brandão with the Berklee Brazilian All-Stars, and the George W. Russell Jr. Trio. And it's free.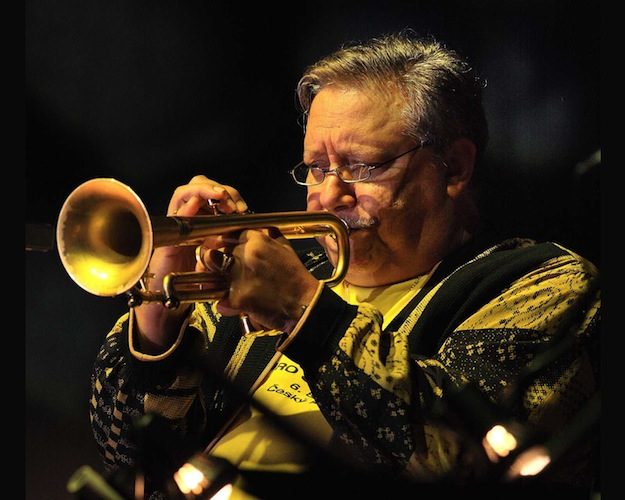 Arturo Sandoval
July 27, 3:15 p.m.
Copley Square, Boston
The dynamic Cuban trumpeter Arturo Sandoval is the one standout jazz act of the Boston Summer Arts Weekend in Copley Square. The two-day free event also features Los Lobos, the Soul Rebels, Ricky Skaggs, the Boston Landmarks Orchestra (with violinist Anne Akiko Meyers), and more.
Andy Voelker and Jeff Galindo
July 27, 8 and 10 p.m.
Lily Pad, Cambridge, MA.
Saxophonist Andy Voelker (Gypsy Schaeffer, Clear Audience) and trombonist Jeff Galindo (Charlie Kohlhase and too many others to name) combine for a formidable double bill with their respective bands at the Lily Pad.
Lisa Thorson
July 29, 7 p.m.
Multicultural Arts Center, Cambridge, MA
Long one of Boston's finest jazz singers – as well as educator (at Berklee College of Music) – Lisa Thorson celebrates the release of her new Lisa Thorson Quartet LIVE with pianist Jiri Nedoma, bassist Dave Clark, and drummer George Schuller. And the show is free!
— Jon Garelick
---
Dance
Reggie Wilson – On Moses(es) a Local Investigation
July 20
Institute of Contemporary Art
Boston MA
Reggie Wilson's exploration of diasporas and the contingent nature of leadership underlie his full length Moses(es), just performed at Jacob's Pillow. The choreographer's research takes another step when the ICA and Summer Stages Dance bring together three company members with a group of 20 local dancers who will show the results of a week-long residency. Tickets are free with museum admission available two hours prior to the start of the program, first come, first served.
Great Friends Dance Festival
July 22-26
Great Friends Meeting House
Newport, RI
The festival continues with Surfscape Contemporary Dance Theatre, Colleen Cavanaugh's Part of the Oath, Ali Kenner Brodsky & Co. and (July 25-26 only) Marta Renzi & The Project Co's The Book of Breath.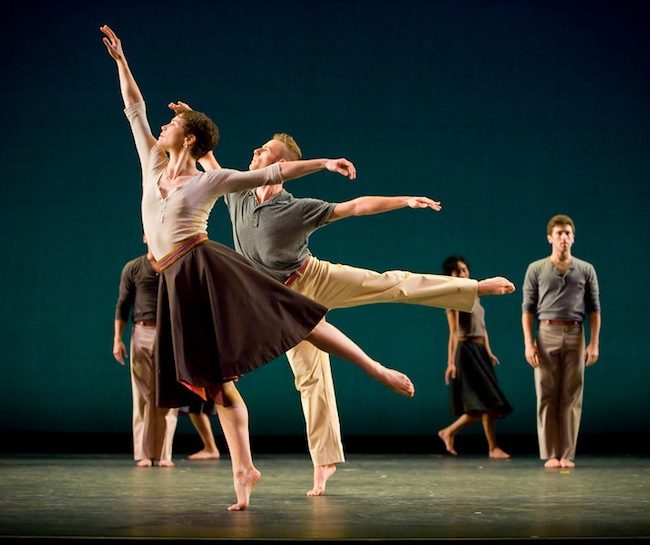 Mark Morris Dance Group and Music Ensemble
July 23 – 27
Ted Shawn Theatre
Jacob's Pillow
Becket, MA
Mark Morris' celebrated choreography needs no introduction. This MMDG repertory engagement includes Festival Dance, the offbeat A Wooden Tree, Crosswalk and an extended duet made for his dancers Jenn Weddel and Spencer Ramirez. On Sunday July 27, MMDG's superb instrumentalists get a chance to shine with an all-music (no dance) matinee of Olivier Messiaen's gorgeous Quartet for the End of Time for piano, violin, cello and clarinet.
Yin Mei Dance
July 25-26
The Yard
Chilmark, Martha's Vineyard
and
Aug 1-2
Bates Dance Festival
Lewiston, Maine
Chinese-born Yin Mei is on Martha's Vineyard developing a new piece based on the 1993 Chen Kaige film Farewell My Concubine with the support of director Jay Scheib and during this residency will be presenting a Yard program of repertory works. Later in the summer, she heads to the Bates Dance Festival, where she performs a solo version of her elegant dis/ORIENTED: ANTONIONI IN CHINA on a shared program with Vincent Mantsoe.
WonderTwins
Fri, July 25
The Music Hall Loft
Portsmouth, NH
The identical hip hop gentlemen arrive in New Hampshire with their trademark robopop.
Jo-Mé Dance in Recapture
July 26
Boston University Dance Theater
Boston, MA
This young company showcases multigenre choreography by Diaman Wood, Joe Gonzalez and May-Lisa Chandler.
David Dorfman Dance Come, And Back Again
July 22, July 25-26
Bates Dance Festival
Lewiston, Maine
Presenting his exploration of what it means to let go and go forward across the generations, queer activism and the legacy of Patti Smith, David Dorfman Dance offers a free "show and tell" lecture demonstration July 22 and full performances by five dancers and fine musicians — with Dorfman himself dancing and picking up an alto sax — July 25-26.
— Debra Cash
---
Classical Music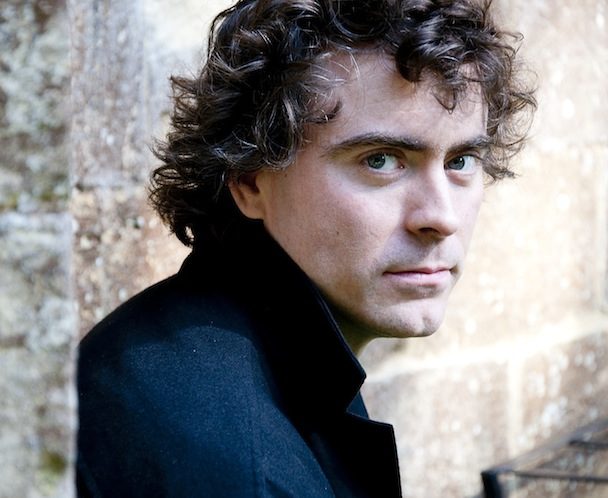 Fiesta sinfónica
Presented by Boston Landmarks Orchestra
July 23, 7 p.m.
Hatch Shell, Boston
The BLO's second Hatch Shell program brings music from and inspired by Central and South America. Music by Gershwin and Revueltas (among others) is paired with "festive music from a half dozen Caribbean nations" with the BLO being joined by what is billed as a "pocket-sized Salsa orchestra."
The Knights
Presented by the Boston Symphony Orchestra
July 23, 8 p.m.
Seiji Ozawa Hall, Lenox
The hip, NY-based ensemble brings with it the great Dawn Upshaw and a group of superb soloists (including trumpeter Håkan Hardenberger) for a performance of Maria Schneider's Winter Morning Walks. The program also includes transcriptions of songs by Joni Mitchell, Kurt Weill, Michael Legrand, and Astor Piazzolla.
National Youth Orchestra of the United States of America
Presented by the Boston Symphony Orchestra
July 24, 8 p.m.
Seiji Ozawa Hall, Lenox
The somewhat-cumbersomely named National Youth Orchestra of the United States of America stops by Lenox for one night only with violinist Gil Shaham in tow. The program includes Benjamin Britten's Violin Concerto, Leonard Bernstein's "Symphonic Dances" from West Side Story, and Ravel's orchestration of Mussorgsky's Pictures at an Exhibition.
Paul Lewis plays Mozart
Presented by the Boston Symphony Orchestra
July 25, 8:30 p.m.
Tanglewood Music Shed, Lenox
The excellent pianist Paul Lewis returns to Tanglewood to play Mozart's Piano Concerto no. 12 in A major. Christoph von Dohnányi conducts a program also including Beethoven's Overture to The Creatures of Prometheus and Mendelssohn's "Italian" Symphony.
Geoffrey Burleson plays Saint-Saëns
Presented by Monadnock Music
July 26, 7:30 p.m.
Peterborough Town House, Peterborough (NH)
One of the best pianists to frequent the region (and that's saying something), Burleson brings a program that pairs music from his latest all-Saint-Saëns album as well as pieces by Bach, Liszt, Frank Zappa, and Irving Fine. It's a can't-miss combination.
Tanglewood Music Center Orchestra
Presented by the Boston Symphony Orchestra
July 28, 8 p.m.
Seiji Ozawa Hall, Lenox
This is something of a bittersweet program: Rafael Frühbeck de Burgos was slated to lead it, sharing conducting duties with TMC fellows. But he passed away last month after a battle with cancer and Marcelo Lehninger has stepped in to assume Frühbeck's place. The program remains the same: music by Beethoven (which is not in short supply this summer) and Sibelius (which rather is), including the latter's marvelous Luonnotar.
— Jonathan Blumhofer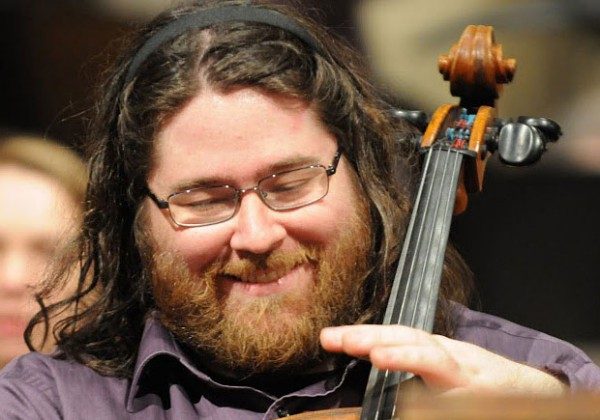 Boston Midsummer Opera
July 23, 25, and 27
At the Tsai Performance Center, 685 Commonwealth Ave., Boston, MA
BMO's ninth annual production is the big in-town event this week and it is highly recommended. This staging of Smetena's comic masterpiece The Bartered Bride will be performed via a new English translation by J. D. McClatchy. Antonio Ocampo-Guzman will direct; Susan Davenny Wyner will conduct. Singers include Jason Budd, Eric Barry, Leslie Ann Bradley, Ethan Bremner, and Eric Downs.
Halcyon Music Festival
Thursday, July 24 at 7:30 p.m.
At St. John's Episcopal Church, 101 Chapel Street, Portsmouth, N.H.
The festival's "Inaugural Concert" will include: Dvorák's Terzetto for violins and viola in C Major; Fauré's Piano Quartet in c minor, Op. 15, and Schubert's String Quintet in C Major, D. 596.
Halcyon Music Festival
Friday, July 25 at 7:30 p.m.
At St. John's Episcopal Church, 101 Chapel Street, Portsmouth, N.H.
A program entitled "The Art of Ensemble" will include Debussy's Sonata for Cello and Piano in d minor; Dohnányi's Serenade for string trio in C Major, Op. 10; Beethoven's String Quartet No. 11 in f minor, Serioso, and Brahms's Piano Quintet in f minor, Opus 34.
Manadnock Music
Sunday, July 27 at 3 p.m.
Emmanuel Church, 18 Lehmann Way, Dublin, N.H.
A solo recital that features cellist Rafael Popper-Keizer performing works by Bach, Bloch, Ysaye, Perle, Corigliano. Free-of-charge. No tickets or reservations required. Voluntary donations accepted to support Manadnock Music.
— Susan Miron
---
Theater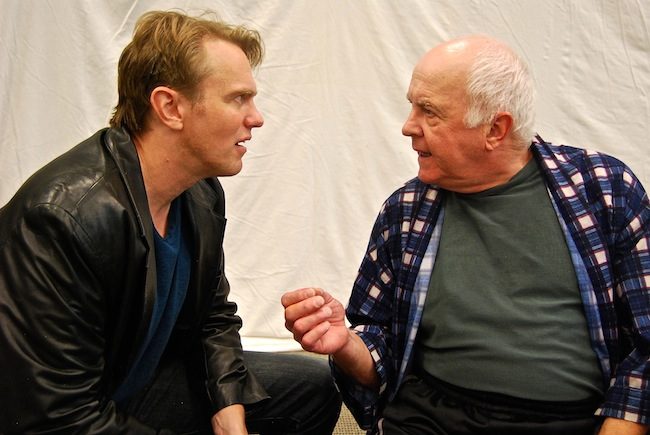 Fool for Love, by Sam Shepard. Directed by Daniel Aukin
July 23 through August 2
Staged by the Williamstown Theatre Festival at the Nikos Stage, Williamstown, MA.
Maybe it was the terrific production of Shepard's A Lie of the Mind last season at Providence's Trinity Rep, but I have been thinking quite fondly of the playwright. This is a highly visceral tale that examines the self-destructive connections among love, hate, and memory. The cast is promisingly high octane: film star Sam Rockwell and 2012 Tony Award winner Nina Arianda.
Twelfth Night by William Shakespeare. Directed by Steven Maler.
July 23 through August 10
Staged by the Commonwealth Shakespeare Company on the Boston Commons
The annual free summer production of Shakespeare continues with one of his most popular romantic comedies. The impressive cast includes Marianna Bassham, Remo Airaldi, and Fred Sullivan Jr.
The Granite State, written and directed by Charles Morey.
July 23 through August 3rd.
At the Peterborough Players, Peterborough New Hampshire
The world premiere of a comedy by the former Artistic Director of the Peterborough Players — the play is "about aging, love, loss, literature, family – and blackmail."
Wonder of the World by David Lindsay Abaire. Directed by Adam Zahler.
July 24 through August 9
Staged by the Titanic Theatre Company at the Arsenal Center for the Arts, Watertown, MA
A zany comedy from Pulitzer prize-winning dramatist Abaire — "it is a tale of marital discord run amok — as a wide-eyed heroine flees from her husband's dirty little secret to Niagara Falls, the 'honeymoon capital of the world.'"
A Number, by Caryl Churchill. Directed by Byam Stevens.
July 30 through August 10.
Chester Theatre Company, Chester, MA
Summertime and your thoughts turn to cloning. Well, CTC thinks Churchill's 2002 examination of how technology complicates elemental issues of identity and the value of being human is worth a look. Artistic Director Stevens is at the helm of "a fast-paced psychological thriller, a fascinating puzzle and a dark tale of a father's love for his son, from one of the great playwrights of our time."
— Bill Marx
---
Rock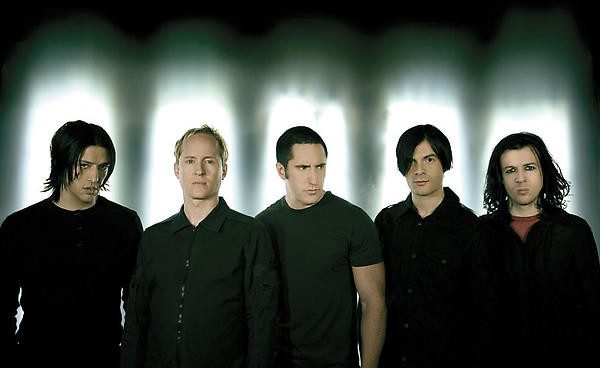 Nine Inch Nails & Soundgarden
July 29
Xfinity Center, Mansfield, MA
Honest question…which band is the headliner on this tour? Back in the '90s, when both groups were in their prime, Soundgarden probably would have been the obvious choice. As the years have passed though, the music of Nine Inch Nails has arguably aged better. Perhaps the fairly recently reunited Soundgarden are too associated with grunge, while Nine Inch Nails have always stood one their own (by "their" I of course really just mean "Trent Reznor"). Either way, the show is sure to be heavy, and with both bands releasing new music recently, more than just a trip down memory lane.
Upcoming and On Sale…
Echo & the Bunnymen (8/14/2014, Paradise Rock Club); Arcade Fire (8/19/2014, Comcast Center); Tom Petty and the Heartbreakers (8/30/2014, Fenway Park); Boston Calling Music Festival feat. The National, Lorde, The Replacements (9/5-7/2014, City Hall Plaza); Bombino (9/5/2014, The Sinclair); Justin Townes Earle (9/10/2014, Royale); Bob Mould (9/12/2014, Paradise Rock Club); Jack White (9/17/2014, Fenway Park); Willie Nelson (9/20/2014, Indian Ranch); The Black Keys (9/21/2014, TD Garden); Kasabian (9/26/2014, Paradise Rock Club); Neil Young (10/5-6/2014, Citi Performing Arts Center Wang Theater); The Orwells (10/9/2014, Brighton Music Hall); J Mascis (10/18/2014, The Sinclair); Temples (10/24/2014, Paradise Rock Club); Peter Hook & the Light (11/8/2014, Royale); Randy Newman (11/19/2014, Wilbur Theatre); Julian Casablancas + The Voidz (11/26/2014, House of Blues)
— Adam Ellsworth
---
Author Events
Celeste Ng and Jennifer De Leon
Everything I Never Told You and
Wise Latinas: Writers on Higher Education
Brookline Booksmith
July 23 at 7 p.m.
Free
There was a brief media kerfuffle when then-Supreme Court nominee Sonia Sotomayor used the words "wise latina" in a speech. We now have the opportunity to hear lots of latina wisdom. De Leon will read and discuss her "collection of personal essays addressing the varied landscape of the Latina experience in higher education." Celeste Ng will read from her latest novel, which is about a family that reaches its existential breaking point when a beloved and ambitious child's body washes ashore.
Edan Lepucki and Joanna Rakoff
California and My Salinger Year
Brookline Booksmith
July 24 at 7 p.m.
Free
Recently, Stephen Colbert has decided to take the publishing industry by storm and promote a novel by Edan Lepucki, a staff writer at The Millions. This is the first time a novelist has been given "the Colbert bump." The volume in question is a post-apocalyptic tale that revolves around a couple seeking redemption and survival in an apocalyptic wasteland. Joanna Rakoff will be reading from her memoir "about literary New York in the late nineties, a pre-digital world on the cusp of vanishing, where a young woman finds herself entangled with one of the last great figures of the century."
Roger Roffman
Marijuana Nation: One Man's Chronicle of a Nation Getting High From Vietnam to Legalization
Porter Square Books
July 25 at 7 p.m.
Free
Now that two states have already passed legalization, pot is at the center of our cultural radar. Roffman has been writing and researching America's moral and legal approaches to ganja ever since the Vietnam era. He will discuss the, ahem, highs and lows of becoming stoned in the future.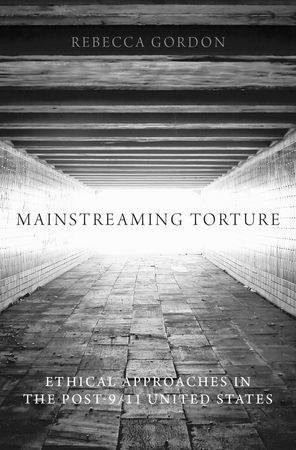 Rebecca Gordon
Mainstreaming Torture: Ethical Approaches in the Post 9/11 United States
Porter Square Books
July 29 at 7 p.m.
Free
Ever get tired of hearing how how 9/11 "changed everything?" Philosophy Professor Rebecca Gordon will discuss how torture was, in fact, wrong both before and after 9/11 and how the United States' politics on the subject have their roots in historically rooted moral ambiguities both here and across the world.
Stephen L Carter
Back Channel
Harvard Book Store
July 30 at 7 p.m.
Free
The latest novel by the acclaimed professor of law takes us back to the anxiety-fraught time of October 1962, a time when the Cold War as at its hottest. he USSR has smuggled missiles into Cuba, the world comes devastatingly close to blowing itself to smithereens. Kennedy and Khrushchev need a way to send commiques back and forth and they choose someone no one would have expected. If the secret gets out, the emissary in question will be at risk of their life….good thing they decided not to tell her that.
— Matt Hanson