Deconstructing the "White Album" — How the Beatles could fight Like cats and work like dogs.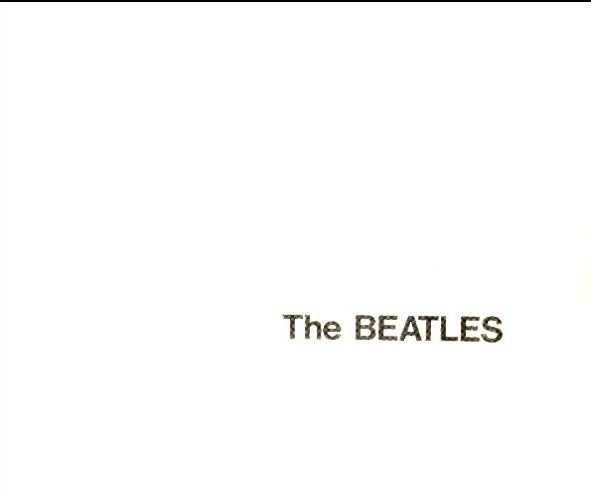 by Milo Miles
The half-century mark of the Beatles arrival in America has triggered torrents of newfangled takes on their rock and roll, from a melding with Shakespeare to a licensing of their entire music catalog for a new animated children's show called Beat Bugs. Too often, what doesn't get enough renewed attention are the original pieces of music. This is why I was eager to attend Scott Freiman's multimedia lecture at the Coolidge Corner Theater on Monday, May 17th called "Looking Through a Glass Onion: Deconstructing the Beatles' White Album." To use this era's great time-and-prose saving device, I will simply direct you to a fuller description and presentation of Freiman's projects, a site that includes a listing of where else he is giving the lecture around the country.
My fundamental requirement for satisfaction going into the lecture was: "will this make me hear the "White Album" with fresh ears enough?" I'm sentimental about the record. Heard it when it was brand new at a teenager party and by the time we got from the jet screech of "Back in the U.S.S.R." to the inside-out oddity of "Happiness Is a Warm Gun" on side one I knew forever that the Beatles were not merely one of the top rock bands, but very, very special artists. I had gotten my own lifelong strain of mania.
Mine was a milder case than many. The crowd that filled about two-thirds of the Cinema 1 room skewed older (not surprising for a Monday night St. Patrick's Day) and plenty devoted. One ace fan won a CD by remembering off the top of his head that the first track on Beatles Six was "Kansas City." No question, paced only by chronology and lasting more than two hours, "Looking Through a Glass Onion" expected the audience would consider these aspects to be features rather than bugs. Even a standard fan would be satisfied, however. Freiman offered a just-enough gloss of extra-music context of the riots and assassinations of 1968 as well as the Beatles' lives outside the studio and in India, but the prime lens was turned on the music and how it was recorded, which is where I wanted it.
The entertaining and enlightening anecdotal tidbits were high quality and obscure enough for all audiences. I knew the Prudence Farrow story behind "Dear Prudence" and that Eric Clapton originally refused to play guitar solos on "While My Guitar Gently Weeps" and that Ringo had to bolt out of the bathroom and hop on the drums just in time to begin his part in the official version of "Hey Jude." But I did not know the phrase "Ob-La-Di, Ob-KLa-Da/Life goes on" was lifted from Paul McCartney's friend, the Nigerian conga player Jimmy Scott-Emuakpor. My most flabbergasted moment, however, came when I realized I did not know about the so-called Kinsfaun Demos, recorded before the White Album sessions at George Harrison's bungalow, because I had not ever picked up Anthology 3, or simply assumed the four demos included on it were all there was. Instead, there are 27 tracks in all, a treasury of Beatles Unplugged.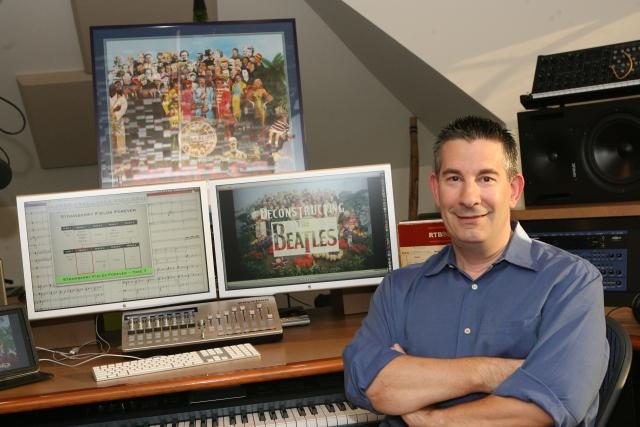 Although there were a number of rarely-screened promo and performance videos, the delicacies and main course of "Looking Through a Glass Onion" had to be the unreleased takes and Freiman's clever way with re-casting the classic tunes by isolating tracks as they played. You get a delicate, comely first take of "While My guitar Gently Weeps" that bolstered Harrison's determined dedication his tune. And it's a thrill to hear Clapton's guitar leads isolated from the finished version — they really are snarling wonders. Likewise, isolating and combing does an unequaled job of revealing just how intricate the structure of "Dear Prudence" was, just how strange the incessant rhythm changes of "Happiness Is a Warm Gun."
The strain of being the most famous and scrutinized band in the world famously affected the Beatles during the White Album recording sessions. Producer George Martin was shunted to the sidelines for the first time. John Lennon and McCartney often worked apart on pet projects (for example, "Blackbird" was McCartney's near solo, while Lennon spent ages tinkering with "Revolution No. 9"). Harrison had trouble getting accepted as a songwriter, running through more than 100 takes of a tune that was ultimately not included on the record. And Ringo, feeling most neglected of all and even disrespected, quit the band entirely for a brief period (McCartney did some drumming duties).
While the relaxing immersion in the music of the White Album was a reward of "Looking Through a Glass Onion," the most surprising gratification was Scott Freiman's understated skill at conveying how arduously hard the Beatles labored to make their music match their ideal version of it. More than anyone had a right to suspect at the time, the Beatles understood what a titanic legacy they were working on: playful perfectionists, both of their time and for all time.
---
Milo Miles has reviewed world-music and American-roots music for "Fresh Air with Terry Gross" since 1989. He is a former music editor of The Boston Phoenix. Milo is a contributing writer for Rolling Stone magazine, and he also written about music for The Village Voice and The New York Times. His blog about pop culture and more is Miles To Go.