A Bauhaus-type approach might help lead to needed reform in the teaching of creative writing. A cover letter that plots out an alternative.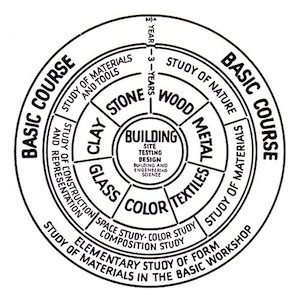 By Daniel Bosch
Lots of writers who teach have complaints about the MFA in Creative Writing Complex. But few are able to put forward specific suggestions for a radical overhaul of writing pedagogy that might lead not only to a more exciting graduate study, but to a reinvigoration of literature. "Cover Letter" is an actual cover letter sent in application for a Directorship at an MFA program. Bosch didn't get an interview, but he might get some people talking more creatively about how to teach writing. Check out the letter here.
---
Daniel Bosch has taught writing at Boston University, United South End Settlements, Buckingham Browne & Nichols, Harvard University, Walnut Hill School for the Arts, and Merrimack College. His essay on Lego and the imagination is at The Fortnightly Review.