By Noah Schaffer.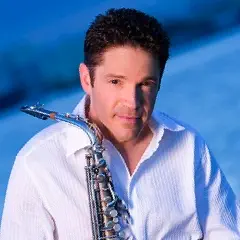 Philanthropist Ted Cutler has given our city a most generous gift: a week-long, major, free summer arts festival.
Sadly, based on the lineup announced this week, the programming of the Outside the Box Festival falls far short of its stated mission to be "revolutionary" or "world class"—especially when it comes to the tepid musical acts being imported from outside to play on the Boston Common and City Hall Plaza.
You don't need to go to Europe or Canada to find thoughtfully curated, free summer festivals that present a diverse range of innovative artists collaborating across genres and disciplines. Such events happen throughout the summer in New York, Chicago, and Los Angeles.
Instead of trying to expose audiences to new sounds, Outside the Box is offering up such bland headliners as irrelevant, modern rock snores Augustana and Boys Like Girls, faded jammers Los Lonely Boys and smooth jazz saxophonist Dave Koz (on a bizarre bill with the Smithsonian Jazz Masterworks Orchestra). It's bad enough that one night features Lonestar, whose list of 90's country hits makes them a favorite at mid-range county fairs. But the next night yet another mainstream country act appears—a package show called the Frontmen of Country, which often features the lead singer of Lonestar. That's not exactly eclectic programming.
For a fest that promises "entertainment for all," there's a glaring lack of any headliners that would appeal to either audiences of color or the younger indie rockers who will be present at this weekend's Boston Calling festival. (Perhaps, a la Spinal Tap, Outside the Box organizers are under the impression that Boston "is not a big college town." Even its few critically acclaimed artists like Los Lobos and Alejandro Escovedo are destined to draw a decidedly older demographic.)
The fest doesn't even do anything interesting with the few respectable touring acts it has booked. Last year bluegrass mandolinst Ricky Skaggs went way outside his comfort zone when he was part of a groundbreaking Berklee College of Music tribute to Ray Charles where he spent much of the night playing with jazz guitarist John Scofield. At Outside the Box, he'll just be doing a regular set with his Kentucky Thunder band. Likewise there's no indication that Taj Mahal's performance will feature any of the African, Hawaiian, or jazz musicians he's been known to collaborate with.
In all fairness, dozens of fine local bands from across a wide spectrum of genres have been granted lunchtime and early evening slots, and the fest's final day will please any lover of Boston's '90s rock scene. But let's hope that if Outside the Box becomes a permanent part of the local cultural scene, its musical lineup will live up to its name and look like its city.