By Tim Jackson.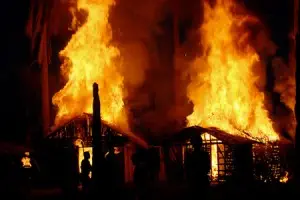 There was a packed house for the opening of The Independent Film Festival of Boston with The Spectacular Now, featuring director James Ponsoldt and screenwriter Scott Neustadter in attendance. The film, based on a book by Tim Tharp, is a refreshingly honest look at adolescence angst that, while it centers on familiar situations, refuses to become maudlin, saved from cliches by the chemistry of a wonderful cast of actors. Miles Teller succeeds in humanizing his character, a silver-tongued, high school charmer and underachiever named Sutter Keeley, a boy from a dysfunctional family. His quick wit covers deep insecurities.
One night after a bout of drinking Keeley winds up on the lawn of Aimee Finicky, played by Shailene Woodley, a fellow classmate whose patience, intelligence, and understanding of depression spring from her unsettled home life. Taken aback by her easy acceptance of his flaws, Sutter finds himself drifting into love.
The writer and director began the project five years ago when they set out to write a screenplay that would transcend the fashion, as they put it, "of superhero teenagers" and adolescent buffoonery. They succeed. Teller's performance is gentle and surprising, but the movie is really anchored by the genuinely soulful performance of Woodley's Aimee, an outsider with a heart of gold. Woodley, who received praise for her portrayal as the daughter of George Clooney in The Descendents, has an attractive yet elastic face that easily expresses the subtlest emotional changes. With a great supporting cast, and a screenplay that catches the awkwardness of contemporary teenage chatter, the movie is an audience pleaser—continually unpredictable, respectful of the nuances of contemporary romance.
There are over 100 films to choose screening tomorrow through Wednesday. To get you started, here are four that I have seen and highly recommend:
A Hijacking. Friday, April 26, 9:45 p.m.
This is a gritty, Danish drama from the writer/director Tobias Lindholm (he also wrote The Hunt, which screens Saturday) that revolves around negotiations for a cargo ship hijacked by Somali pirates who, after taking the crew hostage, demand 12 million dollars in ransom. The story is an amalgam of many such crimes that occurred during the heyday of piracy on the Indian Ocean. The story is simple, brutal, and personal, swiftly shifting perspectives from the clean offices of the corporate negotiators to the increasing filth and desperation of the highjacked crew. Shot on a ship that had actually been hijacked, on the Indian Ocean, and featuring an actual hostage negotiator playing a negotiator, the film exploits a visceral documentary feel that keeps you on the edge of your seat until the very end.
Suitcase of Love and Shame. Saturday, April 27, 6:45 p.m.
Local documentary filmmaker Jane Gillooly's new film is built from audiotapes found in a 50-year-old suitcase that was auctioned in 2009 on eBay for $100. The tapes are a remarkable aural document of a passionate and adulterous affair between a married, Midwestern veterinarian, Tom, and his lover, Jeannie. Why the tapes and documents were so carefully preserved is a mystery, but Gillooly has transformed them into a riveting, universal exploration of desperate love and illicit passion. Description and interview with Gillooly in The Arts Fuse.
Twenty Feet from Stardom. Sunday, April 28,  3:30 p.m.
This film looks at the under-recognized brilliance of some of the great female backup singers of the 1960s, 1970s, and 1980s. These are the female voices you recognize from countless pop hits, yet all the performers struggled to establish successful solo careers. The narrative conveys a clear understanding of musical history and contains moving personal stories told without self-pity. In addition to being a flat-out terrific music documentary, Twenty Feet from Stardom is also made with incredible skill and style. Somehow the filmmaker gained access to some of the leading figures in modern rock and pop.
The Act of Killing. Sunday, April 28, 5:45 p.m.
Watching this film, a documentary directed by Joshua Oppenheimer, is to enter into a world beyond belief, a startling experiment in trying to express the unexplainable. From 1965 to 1967, Suharto's army perpetuated murders, rapes, and heinous abuses on an (estimated) million people. Many of the victimizers are still alive. Commissions held in the aftermath of the crimes proclaimed that the massacre was "justified." Sanctioned murderer Anwar Congo, and other "forgiven" killers were asked by filmmakers to re-enact their lives in the style of the movies they love. They do this with great glee, but the dramatics ultimately lead to feelings of regret. The horrific disconnect between the campy style of the presentations and the appalling content transforms the film into a surreal and deeply troubling reflection on the nature of evil. Hard to believe that any would leave The Act of Killing unmoved.