Autobiography, personal essay, history, current affairs, or literary criticism, many are the guises under which travel writing has seduced readers of decidedly categorical bent.
The Dune's Twisted Edge: Journeys in the Levant by Gabriel Levin. University Of Chicago Press, 216 pages, $22.50.
Ghost Dance in Berlin: A Rhapsody in Gray by Peter Wortsman. Travelers' Tales, 175 pages, $16.95
By Tess Lewis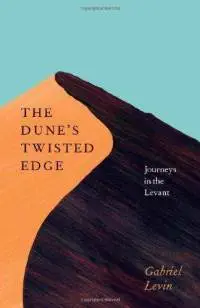 Travel writing at its best is a slippery character that has no respect for boundaries. Ranging freely in space, even in time if the subject demands, it infiltrates other genres, sometimes adapting chameleon-like to its hosts, sometimes subsuming them stealthily or devouring them ravenously. Autobiography, personal essay, history, current affairs, or literary criticism, many are the guises under which travel writing has seduced readers of decidedly categorical bent. Two recent, and particularly seductive, hybrid essay collections will leave booksellers scratching their heads over where to shelve them. Hopefully they will stock a few copies in each of the relevant sections because these crossbreed books will delight and enlighten readers of all dispositions.
In The Dune's Twisted Edge: Journeys in the Levant, the Israeli poet and translator Gabriel Levin sets himself a difficult task: "How to speak of the imaginative reach of a land habitually seen as a seedbed of faiths and heresies, confluence and ruptures." And over the course of the six thematically interwoven essays that follow, he does so by dowsing for poetry in the desert. He takes the reader along on his search for traces of his beloved, pre-Islamic poets among archeological ruins and present-day Bedouins in the Negev desert and Wadi Rumm in southern Jordan.
Levin's search for the physical sources and traces of this ancient, Arab poetry is enriched by his extensive reading. With a light touch and a sure step, Levin ranges over millennia of literature in many languages. He guides readers effortlessly from Homer, through the Sumerian tablets and Gilgamesh, then on to Dante, Sterne, Mallarmé, Melville, Pound, Agnon, Bialik, Cavafy, and Charles Olson, to Frank O'Hara, among many others, and creates a context in which readers unfamiliar with the pre-Islamic poets can understand and appreciate them.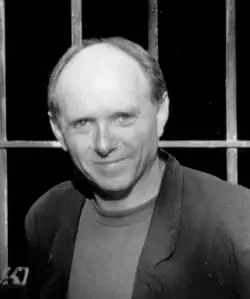 Levin focuses his quest for "a poetics of the Fertile Crescent" both on the geographical conditions of the region that extends from Egypt and the eastern shoreline of the Mediterranean to the desert of Iraq, including Jordan, Israel, the West Bank, and Syria, and on the "remarkable efflorescence of Bedouin poetic activity" a century before the advent of Islam. More specifically, he describes three ancient, paradigmatic literary forms that were cultivated in this area, the katabasis, an epic of journey or descent, the qasida, a kind of ode with three parts—erotic prelude, chase, and boast—and the arabesque, a meandering, baroque narrative. These forms, Levin explains, "appear to have emerged from specific topologies or ground conditions of a region that has served as a conduit between the East and the West for thousands of years." All three are also surprisingly modern in their conglomerations of detail, shifting settings and tones, and frank eroticism.
Levin discusses many early Arab poets in riveting detail but returns again and again to "the pedigree stallions," the seven great poets from the sixth century AD whose work was gathered in the Mu'llaqat or The Hanging Odes. Foremost among these is Imru al Qays, whom Levin translated and from one of whose qasidas he takes his title.
Rein in your mares and weep, for a love and a campsite
at the dune's twisted edge between al-Dakhul and Haumal,
Toodih and al-Mikrat, whose traces haven't yet been swept away,
by the weavings of the southern and northerly winds,
and look at the doe droppings scattered like peppercorns
in the sandhollows and beds of gravel.
By comparing different translations and drawing parallels to contemporary poems, Levin not only traces how these topologies in their ancient, "Eastern dress" have been transmuted and recreated in Western garb but also finds vestiges of the desert landforms in "the sprawl of our own urban scapes, in our thoroughfares, tentacular suburbs, and straggle of strip malls—locus of the modern imagination."
For Levin, reading poetry is a deeply personal experience and can influence him as directly and immediately as an encounter with another human being. Indeed, Imru al Qays is as vivid a presence in these essays as Levin's friend Suleiman, a Bedouin shepherd, or Fathi, an Arab schoolteacher turned tour guide with whom he explores archeological sites. This being the Middle East, politics and history intrude often and rarely positively. But Levin is a pragmatist without ideological baggage. Rather than accepting any party or faction line, the writer wants to see for himself. He goes to contested territory and speaks with those trying daily to cope with the fallout of waning traditions, cultural conflicts, and policies made by others. He draws the living and the dead into "an ongoing, vital, . . . desperate conversation, as much with myself as with my interlocutors and, by extension, with Israel and its downward-spiraling relations vis-à-vis its own Palestinian minority." Poetry, Levin demonstrates, can bridge the deepest abysses if one is willing to listen.
Here, as in the best travel writing, Levin's journey is as much an inner journey as one toward a specific destination. Through these essays, he found that writing became a process of "discovering or rather repeatedly reinventing myself as a roving free agent in the Middle East, nourished by its layers of myths, its diverse folklores, and its ancient as well as modern poetic traditions."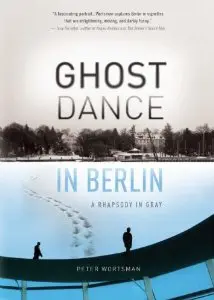 Peter Wortsman is another roving free agent and good company on his explorations of another, more recently formed, historical fault line. In Ghost Dance in Berlin: a Rhapsody in Gray, Wortsman writes of his visits to Berlin over the course of four decades and the "dizzying metamorphoses" he witnessed in this most protean of cities.
Berlin is a palimpsest, a slate washed clean and redrawn by successive tides of history and writers almost too numerous to count, the most obvious including Theodore Fontane, Joseph Roth, Robert Walser, Alfred Döblin, Hans Fallada, Christopher Isherwood, Christa Wolf, Peter Schneider, Cees Nooteboom, and a long line of spy novelists. Berlin, Wortsman writes, is "a city in constant flux."
"Berlin has kept reinventing itself, while going through makeover after makeover: primped up from provincial backwater to Prussian seat of government; built up by Bismarck into the Biedermeier Hohenzollern Imperial Hauptstadt, only to be deconstructed, upon the empire's sudden collapse, into the short-lived Weimar Republican fever-dream of modernity and capital of the avant-garde; enshrined as grandiose Thousand-Year Reichstadt and redubbed Germania, only to be reduced a few years later to an occupied and divided rubble heap at the fault line of history; revived in a schizoid state of post-World War II duality; reunited and redefined yet again in 1989 when the Wall came tumbling down."
Still, traces of Berlin's previous incarnations remain. In fact, "[m]emory awaits at every turn." And the most resilient traces for Wortsman are those of the twentieth century. He, like Berlin, is haunted by the ghosts of its many vanished Jewish residents and by the shadowy, black-booted ghouls whose reign left so many scars on this city.
Two other fault lines run through these essays: the linguistic divide between German and English and the slip between fantasy and horror, fascination and fear. Wortsman, the American-born son of Austrian Jewish refugees, was raised in New York but in a cocoon of the world his parents had left behind. To this day, Wortsman is divided between the two linguistic realms, the two tongues that "tugged at [his] childhood heart and mind, two takes on the world, two flavors of consciousness." Whereas "German coddled, cursed, and cajoled," English "meant business, sharpened no. 2 pencils, white shirt and tie; commerce . . . and diplomacy."
Complicating and inverting these associations are the "traumatic dimensions of his German-Jewish roots." Wortsman's hypersensitivity to both languages has made him an astute translator of many major German writers. But his affinity for German's "sublime mix of chiseled consonants and guttural intensity," resounds in some of the bravura passages in Ghost Dance, like the bird song he heard one night over the Wannsee "echoing harmonies and dissonances, reflecting jagged edges, runs in stockings, streaks in the sky, heartbreak and ecstasy, luck good and bad, and the nebulous territory in between."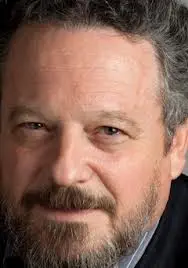 On his forays through Berlin, Wortsman, like Levin in the Negev, is constantly encountering the shades of his literary predecessors. Yet his most fertile encounters take place in kindred zones to "the gruesome playing field of Grimms' fairy tales." For him, this fascination with the fearful, with horror, is one of the well-springs of the German imagination. Indeed, Wortsman is a connoisseur of this unsettling, enigmatic terrain: he has edited two recent anthologies that explore this interest in the uncanny: Tales of the German Imagination from the Brothers Grimm to Ingeborg Bachmann (Penguin Classics, 2012) and Selected Tales of the Brothers Grimm (Archipelago Books, forthcoming this spring).
More than once, Wortsman's experiences in Germany have made him to wonder, "Is this the Germany I love or the Germany I hate, the home of fairy tale magic or the black art of asphyxiation?" In these essays, it is both and more. Wortsman's Berlin is "equally imagined and experienced," and it is no less real for that.
In one of the most touching passages in Ghost Dance in Berlin, Wortsman recounts a memory of his father who, having returned to Vienna for the first time since fleeing for his life, has come to collect his seven-year-old son at school. The young Peter, filled with anxiety about whether his second-grade teacher will give him permission to go to the bathroom before it is too late, at first does not recognize his father who is "consumed by conflicting emotions, shaken, unhinged and elated, in the aftermath" of his return to Vienna. "Love, longing, and regret battle it out in his otherwise mild expression, as he struggles to communicate to his young son the experience of return." That experience is no doubt incommunicable, but this "refugee turned traveler" did bequeath to his son a "restless heritage" of insatiable curiosity.
The idea of return infuses both of these books, like some longed-for "Open Sesame" that will open the gates to rich worlds of the imagination both Levin and Wortsman can sense tantalizingly just out of reach. They offer glimpses of these worlds to their readers, but ultimately their journeys out are inevitably, enchantingly, journeys within.
---
Tess Lewis is an essayist and translator from French and German. Her translation of the Swiss writer Lukas Bärfuss's One Hundred Days was published by Granta Books last year. She will be moderating a conversation with Peter Wortsman at NYU's deutsches haus on March 5th.