Few events draw more prognosticators than the Oscars, and the Arts Fuse movie critics join in on the universal guessing game. The trio agree on one thing: the field this year is rich with worthy and fascinating nominees.
By Tim Jackson, Jonathan Hawley, and Glenn Rifkin.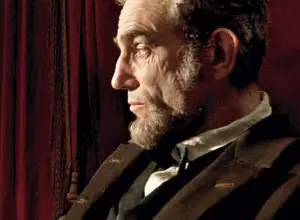 Love them or hate them, the Oscars create passion, debate, and an endless supply of Monday morning quarterbacking. Rare is the award that is universally embraced and rarer still is the office water cooler without Oscar buzz both before and after the Academy Awards ceremony. This year's show is Sunday night, and one thing is certain: hundreds of millions of people around the globe will be tuned in to watch the always-criticized but must-see event. And few events have more prognosticators than the Oscars. Everybody is a critic, as they say, and this year, the field is rich with worthy and fascinating nominees. The Arts Fuse movie critics, Tim Jackson, Jonathan Hawley, and Glenn Rifkin, decided to enter the debate with their own choices. The format is simple: Who should win, who will win, and why?
Best Picture Nominees:
Amour
Argo
Beasts of the Southern Wild
Django Unchained
Les Misérables
Life of Pi
Lincoln
Silver Linings Playbook
Zero Dark Thirty
Glenn Rifkin: Okay, I'll kick this off. In a category that was expanded from five nominees to up to 10 a couple of years ago, this year there are four films, in my opinion, that have the chops to deserve Best Picture: Argo, Lincoln, Life of Pi, and Zero Dark Thirty.
My feeling is that Lincoln will win. But my winner would be Zero Dark Thirty. I saw Lincoln twice and liked it far more the second time (not sure why) but as rich and lustrous as this glorious history lesson is, I just didn't have the same feeling walking out of the theater as I did for Zero Dark Thirty. As she did with The Hurt Locker, director Kathryn Bigelow is a master of the gritty, docudrama-feel that puts the viewer's boots on the same ground as the soldiers. You feel as if you are there, and the tension never lets up. I'll talk about Bigelow's omission, along with Ben Affleck's for Argo, for a Best Director nomination when we get to that category. I didn't get sucked up into the controversy about the torture scenes in the film. It was just an amazing bit of film-making that kept me on the edge of my seat the entire time. Don't be shocked if Argo dusts both of these films. It was a popular choice at the Golden Globes and other pre-Oscar award ceremonies. Zero Dark Thirty should win, but Lincoln will win.
Tim Jackson: It's a credit to Affleck's intelligence, gentlemanly nature, and loyalty to his roots that Hollywood has embraced him. Argo is a workman-like piece of suspenseful storytelling, but it is not groundbreaking. Ang Lee is simply a first class and courageous director whose risk at making a film like Life of Pi in 3-D, after all the genres he's succeeded with, is amazing. Life is Beautiful couldn't make comedy out of the Holocaust, and while Django Unchained is relentlessly entertaining, I was uneasy watching it, and not because of the violence. Yes, Tarantino can make a rousing, eye-popping, bloodsport revenge fantasy-entertainment, but I am with the minority who appreciate Spike Lee for having the gumption to say, "American Slavery Was Not A Sergio Leone Spaghetti Western. It Was A Holocaust. My Ancestors Are Slaves stolen From Africa. I will honor them."
Beasts of the Southern Wild is so gnarly and odd that it could never compete with these other slick entertainments, unless the votes spilt. I can imagine voters were bewildered about what kind of movie they were watching, as was I, though I was blown away by its style and vision. Silver Linings Playbook could win on sheer good feeling, momentum, and charismatic, classy performances. It's a blatant feel-good movie that, released at Christmas, came with a happy ending that was not in the book. I loved it, however, and was one of those swept away by Jennifer Lawrence.
Somebody someday may drag me screaming and kicking into Les Misérables, but meanwhile I will savor David Edelstein's wonderful review noting the film's "rampaging camera" and "tasteless bombardment." Eight nominations?
Amour is the classiest and subtlest—a sure reason to lose Best Picture, and it will certainly win Best Foreign Picture.
Which leaves Zero Dark Thirty and Lincoln. Kathryn Bigelow made two movies: one is a suspense film about the ethics of modern warfare and the value of human dignity, which morphs into a super action picture. The plot forces us discuss the value of torture in relationship to killing Bin Laden, but it is the shooting, editing, and scale of the film that is riveting. Signs of a woman's sensibility being brought to a difficult subject: the film begins in black while we hear reports of the 9/11 and ends hours later with a static close-up of Chastain's face in tears.
Finally, I also think Lincoln will win, though I prefer Zero Dark Thirty. Steven Spielberg can afford to put together the best cinematographer, the country's most esteemed playwright, any actors he wants, primo mustache, wig, and hair teams, and the coup de grace—a green light from Daniel Day Lewis. The most admirable thing about the film is that it keeps to the high road as a civics lesson rather than stooping to be a war film. So I'm fine either way. He is a modern master after all.
Jonathan Hawley: For my money, 2012 was the best year for cinema since 2007, but unlike that year, in which award season sentiment coalesced around the very-deserving No Country for Old Men, this year's Oscar ceremony promises to be far more puzzling.
After the nominations were announced last month, I assumed we'd see a repeat of 1998's contest: an acclaimed, popular, historical epic from Steven Spielberg would go one-on-one with a romantic comedy backed by über-producer Harvey Weinstein. However, the results from the various guild awards have dashed my expectations of a Lincoln/Silver Linings Playbook showdown, and as Sunday approaches, all signs seem to point in Argo's direction. I agree with Tim—Argo's not a bad film at all, and Ben Affleck's clever use of '70s cinematic style and technique is a delight to behold, but while the film is solid and entertaining, it's not quite Best Picture caliber.
For me, the Best Picture of the year is easily Lincoln. Spielberg's passion project succeeds on every level and manages all at once to be a brilliant character study, a rousing political thriller, a commercial sensation (it's actually the highest-grossing Best Picture nominee), and a valuable contribution to our historical memory. By harnessing the efforts and energy of a brilliant writer and a cast of some of our most distinguished character actors (led, of course, by the utterly spellbinding performance of Daniel Day-Lewis), Spielberg has crafted a film for the ages.
The other nominees are something of a mixed bag. As much as Zero Dark Thirty is a remarkable feat of filmmaking (you'll hear no argument from me that Bigelow's snub is unforgivable), I ultimately feel that it's more a triumph of journalism than a triumph of cinema. Django Unchained is a supremely entertaining film, but doesn't quite rise to the incredible heights of Tarantino's Inglourious Basterds. David O. Russell did more with Silver Linings Playbook than most other directors could have managed, so I'm pleased by its (and his) various nominations. It's also very encouraging to see the Academy's uncharacteristically broad-minded inclusion of Amour and Beasts of the Southern Wild; who says you can't teach an old dog new tricks? As for Life of Pi and Les Mis, well, let's just say the Academy and I don't see eye to eye on their merits.
---
Best Actor in a Leading Role Nominees:
Bradley Cooper, Silver Linings Playbook
Daniel Day-Lewis, Lincoln
Hugh Jackman, Les Misérables
Joaquin Phoenix, The Master
Denzel Washington, Flight
Glenn Rifkin: In this year's Oscars, this category is a lock. Daniel Day-Lewis's brilliant, transcendent performance as Abraham Lincoln is one for the ages. They may as well ship him his statuette now and not force him to wend his way past the red carpet loonies in Hollywood. As a movie lover, it is rare to witness a well-known actor transform himself so thoroughly into his role that you never, not for a second, focus on the actor and not the role. Day-Lewis became Lincoln, and the subtlety and power of his performance will become a benchmark for such drama for future generations of thespians. Given the brilliance of Tony Kushner's words and Spielberg's decision to focus the film on the final months of Lincoln's life, Day-Lewis delivered a portrait of a man at the apex of his life's achievements, yet unsure if he can fashion the desired end game. In his tired eyes and weathered face is the catastrophe and the sorrow of the war, the burden he has carried, and the unstinting determination to bring it all to the conclusion he required. It is not only the best performance of the year but one of the best of all time.
All of which is a shame for Joaquin Phoenix who, in any other year, would have gotten my vote for his remarkable turn in The Master. His performance as a World War II veteran suffering PSTD who comes under the hypnotic spell of Philip Seymour Hoffman's evangelist/charlatan is riveting and remarkable. Denzel Washington was his usual brilliant self in an otherwise flat and uninspired film, and Bradley Cooper warned us that he is a force to be reckoned with and not just a bit of Hangover eye candy. Look for big things from him based on this role. Sorry, Hugh Jackman. You are an incredible talent and certainly the highlight of an awful film, but this is not an Oscar-worthy performance. Day-Lewis will win and should win.
Tim Jackson: This can ordinarily be a competitive category, but it is tough to be an actor nominated in any year that Daniel Day-Lewis decides to sink his teeth into a role. It's interesting to see the looks on the faces of the other actors when his name gets called repeatedly, but they understand that his approach to performing is unique and indelible.
Joaquin Phoenix can also lose himself entirely in a role, as he did in The Master, which was so committed and askew a performance that you worry for the actor himself. Day-Lewis gallantly acknowledged Phoenix's talent in his acceptance speech at the Golden Globes, which says a lot about his understanding of the risk and artistry Phoenix can bring to his acting. It's ironic that Daniel Day-Lewis is the son of the Cecil Day-Lewis, Poet Laureate of England, with artistry and performance in his blood, while Phoenix is from an eccentric, proto-hippy type family with siblings named River, Summer, Rain, and Liberty. More than gossip, it is a fascinating look at what can make a great actor. Phoenix does not embrace the Hollywood hustle. His brilliant piece of performance art on the Letterman show, culminating in the film I'm Still Here, is a pretty good indication of that. Daniel Day-Lewis, beyond being the standard bearer of great acting, is ever the gentleman, married to the daughter of Arthur Miller, and more the stuff of respectable Hollywood stardom.
Jonathan Hawley: You'll hear no argument from me on this score. Daniel Day-Lewis delivered a completely mesmerizing performance, one that I believe will serve as the popular mental image of Abraham Lincoln for years to come. It's rather remarkable that a spellbinding performance from Day-Lewis is now considered commonplace, but it's a privilege to watch him do it every time. He deserves this award, and he will win it on Sunday.
---
Best Actress in a Leading Role Nominees:
Jessica Chastain, Zero Dark Thirty

Jennifer Lawrence, Silver Linings Playbook

Emmanuelle Riva, Amour
Quvenzhané Wallis, Beasts of the Southern Wild

Naomi Watts, The Impossible
Tim Jackson: This is the category that the Oscars will have the most fun with because they have the oldest and youngest nominees in Oscar history battling it out. Quvenzhané Wallis was jaw- dropping, but precocious won't win an Oscar in a competitive year. Emmanuelle Riva could win if voters are feeling the pain of losing elderly parents, or getting old themselves, and if they want to honor the nobility of age for this perfect performance in a stately film. I just don't think that's the mood right now. Jessica Chastain is a star and her turn will come, but I thought Zero Dark Thirty was more of a director's film. And why have they buried her great performance in Andres Muschietti's horror thriller Mama?
I think it's between Lawrence and Watts. Jennifer Lawrence showed herself awfully good at comedy but has less of a track record. Besides being young and beautiful, she is sassy, outspoken, playful, and spontaneous. She made us feel great. All that wins Oscars. Naomi Watts, I think, stands a dark horse of a chance because she too is glamorous and earthy with an astounding number of great performances under her belt, beginning with that stunning debut in Mulholland Drive. In The Impossible she delivers another believable, difficult, and heartfelt performance. Give it to Naomi.
Jonathan Hawley: It's hard for me to make a strong prediction here; unlike the mortal lock that is Daniel Day-Lewis's Best Actor win, the Best Actress category is quite up in the air. I'm with you, Tim—Naomi Watts is a terrific actress who deserves an Academy Award, but I just don't see it happening this time. I think it will come down to three nominees: Lawrence and Chastain, who have alternated receiving awards throughout much of the season, and the new dark horse contender Riva, whose win at the BAFTAs last week, when combined with the Oscar's tendency to reward lifetime achievement, gives her a good shot at winning. My gut says that Jennifer Lawrence will still walk away the winner despite Riva's late momentum. One must never forget that when it comes to the Oscars, politics and personality are just as important as artistic merit, and Lawrence has quickly proven herself to be an immensely popular figure in the Hollywood community. There's still a chance that Riva or Chastain might pull an upset here, but my money's on Lawrence.
Glenn Rifkin: I missed The Impossible and I love Naomi Watts so my choice here is tainted. That said, there were some amazing performances here, especially Quvenzhané Wallis in Beasts. I agree that voters tend to shy away from precocious kids and probably want to see if this was a fluke or she has staying power. I enjoyed Jennifer Lawrence more in Winter's Bone, a stunning performance by a then unknown, young actress. I can't get around the fact that Silver Linings Playbook was a nice but flawed movie that doesn't deserve the accolades it has received. When it was over, my reaction was "What's all the fuss about?" Riva is incredible in Amour, but my vote goes to Jessica Chastain for Zero Dark Thirty. In a short time, Chastain has turned in one incredible performance after another (from The Help to The Debt) and in this film, she emerges as a powerful yet flawed figure who holds the film together. Chastain should win, but Lawrence probably will win.
---
Best Supporting Actor Nominees:
Alan Arkin, Argo
Robert De Niro, Silver Linings Playbook
Philip Seymour Hoffman, The Master
Tommy Lee Jones, Lincoln
Christoph Waltz, Django Unchained
Jonathan Hawley: Of all the unpredictable categories this year, this one is probably the most bamboozling, made even trickier since all five nominees are previous Oscar winners. I honestly have no idea who will win at this moment, but let's see if we can figure it out.
I do know who won't win—Alan Arkin is the weakest nominee here, so I think we can remove him from the discussion. (I'd have much rather seen the never-nominated John Goodman representing Argo in this category.)
My personal pick is Philip Seymour Hoffman. His turn as a charismatic cult leader/showman in The Master was fascinating to watch and yet another brilliant performance in Hoffman's impressive filmography. Hoffman should also be helped by the fact that his character could qualify as a leading role, which generally boosts a supporting performer's chances. That said, Hoffman has been mostly ignored this awards season, so while I still think he has a shot at winning, I can't call him the frontrunner.
Christoph Waltz's indelible performance as a witty bounty hunter in Django Unchained has already earned him a BAFTA and a Golden Globe this year, but I think it's unlikely that he'll take home a second Oscar only three years after his first win.
That leaves two Hollywood veterans: Tommy Lee Jones and Robert De Niro. Robert De Niro is the sentimental favorite here; his moving and deeply likeable performance as a regretful father in Silver Linings Playbook is the actor's best in many years, and the Academy might want to reward him for his decades of work. But he's been left mostly empty-handed this season, so I can't quite give him frontrunner status either. I'll have to bestow that distinction to Mr. Jones, who managed to be both delightfully prickly and movingly vulnerable as fiery abolitionist Thaddeus Stevens in Lincoln. Jones's Screen Actors Guild Award win a few weeks ago works in his favor, as SAG/Academy membership overlap is quite high.
So hard as it is to make a confident prediction, I'll give a slight edge to Tommy Lee Jones, but really, this is anyone's category.
Glenn Rifkin: I completely agree with Jonathan about Philip Seymour Hoffman in this category. Joaquin Phoenix's brilliance in The Master was only achieved by working with Hoffman's equal brilliance. This is an actor at the top of his game, and Hoffman's game is pretty damn impressive. His body of work is nothing short of amazing and, like Day-Lewis, he embodies and transform himself into his character on a level that is riveting and remarkable.
I didn't think De Niro was special in a movie that, as I said earlier, wasn't special. I am very turned off by the ad campaign pushing him for the Oscar by lamenting that he hasn't won one in 32 years. Give me a break. For a long time, De Niro was among the faces on the Mt. Rushmore of actors. He could do no wrong. But lately, he hasn't done much right, and his recent string of films makes me wonder if he's lost a step or two. Arkin's role was lightweight, though I usually love the guy. He has no shot. That leaves Waltz and Tommy Lee Jones. I confess that I did not see Django Unchained (not a fan of Tarantino), but with the raves I've heard over and over for Waltz's performance, he is a force to be reckoned with. Jones was terrific as Thaddeus Stevens, the passionate abolitionist in Lincoln. What lost me there was the scene in which he trudges home from the historic vote, walks in the door and climbs into bed with his African-American housekeeper. This was a flaw in the script, and not Jones's fault, but it just left a bad taste for me about his performance. That said, none of these talented actors measures up to Hoffman in The Master. He should win, but Jones will win.
Tim Jackson: Since you can't fairly compare all these wonderful actors, it will be about politics. Arkin, De Niro, and Hoffman will split the vote for great actors coming from New York. Arkin has a ridiculously long list of credits and is beloved, but this Oscar was too recently won. DeNiro already has both privacy and respect, and he might not gush enough. Hoffman is also well lauded and secure. Christoph Waltz already won with the same director. That leaves grouchy, old Tommy Lee Jones as the winner.
---
Best Supporting Actress Nominees
Amy Adams, The Master
Sally Field, Lincoln
Anne Hathaway, Les Misérables
Helen Hunt, The Sessions
Jacki Weaver, Silver Linings Playbook
Glenn Rifkin: Here's what I'd say if I was betting in Vegas. Put your dough on Anne Hathaway since she seems to be the object of great and widespread gushing for her role in Les Mis. But given how I felt about the film, I am left to hope that reason and justice prevails and Helen Hunt wins it for her stunning portrayal of a sex therapist in the very underappreciated The Sessions. Given that few saw this film, Hunt has more chance of returning to TV with a revamped version of Mad About You than she does of winning an Oscar. But do yourself a favor and put this one in your Netflix queue. Both she and John Hawkes give award-worthy performances. Sally Field was excellent as Mary Todd Lincoln and could be a long shot here. Do Oscar voters want a reprise of "You LIKE ME, you really LIKE ME!" this year? It would be fun to find out. Amy Adams was also excellent as Hoffman's scheming, Rasputin-like wife in The Master. She often surprises, shedding the cutesy-poo persona for some serious acting chops. But she won't win. And neither will Jacki Weaver (who?) who does nothing to save this movie. Hunt should win. Hathaway will win. . . . after all, she dreamed a dream.
Tim Jackson: Sally Field was serviceable; Anne Hathaway is always a dream, and her Les Miz back-story is likely to sufficiently tug the voter's heartstrings to a win. I really admired Jackie Weaver's ability to minimize her performance but create such a real and strong presence. That was smart casting, particularly considering she is Australian. They must have seen her powerhouse role as a gangster mother in Animal Kingdom. Helen Hunt was just perfect, but too few appreciated The Sessions, which was in my top films of the year. To nominate her and overlook the incredible work of John Hawkes doesn't bode well. I'm going to going against the odds and predict Amy Adams. She handles so many different roles so convincingly. Her Lady MacBeth to Seymour Hoffman's Lancaster Dodd gave the story an additional odd and subtle dimension. She is a true star and a sweet person, and Hollywood will acknowledge it.
Jonathan Hawley: Hathaway's the clear front-runner here, and while I had some serious problems with Les Misérables, her deeply emotional performance was certainly not one of them. I'd personally be quite glad if she won; in all that she does, both on and off the screen, Hathaway combines energy with grace and deserves this recognition. (I'll also give a quick shout-out to the always-delightful Amy Adams, who appears to be headed for her fourth Oscar loss but is nevertheless a fantastic actress who delivered a very memorable performance in The Master.)
---
Best Director Nominees:
Michael Haneke, Amour
Benh Zeitlin, Beasts of the Southern Wild
Ang Lee, Life of Pi
Steven Spielberg, Lincoln
David O. Russell, Silver Linings Playbook
Jonathan Hawley: It seems like we're all still recovering from the Snubs Heard 'Round the World: the shocking, inexcusable, and (almost certainly) completely accidental omissions of Argo's Ben Affleck and Zero Dark Thirty's Kathryn Bigelow from this category. Their absence has a strong effect here, incidentally and otherwise. The Affleck Backlash has apparently been strong enough to make Argo the frontrunner for Best Picture, but curiously, a counter-backlash has developed that now benefits Lincoln, which is the most likely runner-up for the big prize. Hollywood icon Steven Spielberg, of all people, has emerged as something of an underdog, and it seems likely he'll win this prize as a consolation.
This is not to say he doesn't fully deserve the honor—Spielberg worked for the better part of the last decade to get Lincoln made, and he assembled and oversaw a team of some of Hollywood's most talented performers and artisans. Recognizing Spielberg would be an excellent way to honor the film's overall excellence.
The most likely spoiler for Spielberg seems to be Life of Pi's Ang Lee. As much as I respect Lee and admire his talents across many genres, I can't go along with this (visually stunning as Life of Pi may be, those impressive technical achievements were in service of a weak and, for me, unsatisfying story). David O. Russell is another possible spoiler, but I think he's more likely to be honored for Adapted Screenplay than in this category.
That leaves the two unexpected entries—Amour's Michael Haneke and Beasts of the Southern Wild's Benh Zeitlin. For the latter, a nominee for his debut film, he can be contented with the fact that it truly is an honor to be nominated. For Haneke, I'll grant that, given the unpredictability of this race, there is a slight chance that he could pull an upset, but I wouldn't wager on it. At this moment, both my heart and my prediction are with Steven Spielberg.
Glenn Rifkin: Ditto on the Affleck/Bigelow dual snub. What were these people thinking? If Argo wins Best Picture, consider Affleck rewarded. He has directed three films so far, and all have been terrific (Gone Baby Gone, The Town, and now Argo). Shame on the voters for leaving him out.
Which for me leaves Spielberg and Ang Lee. I echo Jonathan's sentiment about Lee, a director who has done little wrong and has managed to surprise his audiences time and again. Who'd of thunk the guy who directed The Wedding Banquet would go on to such majestic heights. I loved Life of Pi (sorry Jonathan) and thought it brought the book to life in a stunning fashion that seemed unimaginable when the book was published. I would not be unhappy to see Lee win this year. If you like a slow pace (think watching paint dry), then Haneke is your man. Amour is a notable film and the two lead actors are amazing. But it is unremittingly slow and depressing. I just can't cheer for someone who makes me want to run screaming into the night from the theater. Spielberg turned Lincoln into an epic that it deserved to be, though a lot of people thought it was also slow and talky. After seeing it a second time, I appreciated what he accomplished with his trademark brand of storytelling. You've heard me whining enough about Silver Linings Playbook, so I won't comment on Russell. Lee should win. Spielberg will win.
Tim Jackson: This is the impossible category. It begs the question, what is a great director? A best director must be part craftsman, artist, manager, hustler, and visionary. This year demonstrates that there are completely different approaches as to what it means to direct a film. Steven Spielberg's Lincoln is an aesthetically lovely and noble creation, though without Daniel Day-Lewis, would it still be as epic and entertaining? I think Spielberg would have liked to make history and have made the third great Civil War film after Birth of a Nation and Gone with the Wind. The director has already made over eight billion dollars with his movies and is himself worth two billion. He's been voted one of twentieth century's most influential people and has won three Oscars and received an Irving Thalberg Award.
Benh Zeitlin at is the other end of the movie universe with a scrappy indie film invented through the commitment and dedication of an artist with a unique imagination devoted to a creating a fresh, new American folktale. Ang Lee is the consummate craftsman director who wins at nearly all the genres he attempts. He reinvents each new film with a fresh style and rhythm. He's willing to take big chances, make bold statements, and often wins his own bet, as with Brokeback Mountain. Life of Pi in 3-D is another Lee masterpiece that demonstrates that he is worthy of another Oscar.
On the other hand, if there is a director whose films I will go see no matter what he does, it would be Michael Haneke. Every film he crafts is not only provocative but compels audience participation. He is the most singular visionary of the all the directors. Which leaves the winner, David O. Russell! The others cancel each other out and Russell walks away with the statue for what is not his most original but certainly his most consciously appealing film. But I'm fine with that, too. He is, after all, the man who directed The Fighter, I Heart Huckabees, Three Kings, and Spanking the Monkey, all the work of an uncommon imagination.