The Boston Philharmonic Orchestra handled Lutosławski's aleatoric textures with confidence, though the all-important brass interruptions felt more hesitant than decisive, making the work's narrative quality rather episodic as opposed to smoothly flowing.
By Jonathan Blumhofer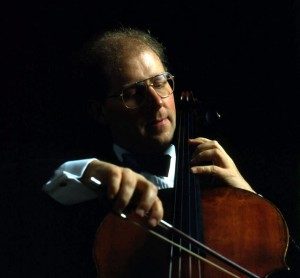 One almost had to wonder whether the theme of this weekend's Boston Philharmonic Orchestra (BPO) concerts, billed as "Breaking Free of Chains," had some special resonance for the ensemble owing to conductor Benjamin Zander's recent firing from New England Conservatory. Whether or not it did, on Sunday the BPO gave a very satisfying performance of two wildly contrasting pieces by Witold Lutosławski (the Cello Concerto) and Richard Strauss (Ein Heldenleben); music by Beethoven, which, for a concert on this theme, one rather anticipates, was surprisingly absent.
Mr. Zander prefaced the performance of the Lutosławski Cello Concerto with an informative lecture on the piece's context and Lutosławski's compositional language. While I could have done without some of his joking asides—it's a score whose theme of an individual struggling against the collective isn't exactly light-hearted—Mr. Zander's chat provided a fine introduction to the piece that, on more than one occasion, recalled some of Leonard Bernstein's masterly introductions to music from the stage.
As context, Lutosławski, arguably the greatest Polish composer since Chopin, wrote the Concerto in 1970 for the legendary cellist Mstislav Rostropovich. Both composer and soloist passed most of their lives under the fist of Soviet oppression, and it's impossible to hear this Concerto without considering the political circumstances under which it was written. By the time Lutosławski wrote the piece, his music utilized a number of expressive techniques, most notably aleatoric counterpoint, that is, music governed (to some degree) by chance. In the Concerto (as in most of his other works that employ this technique), pitch, dynamics, and rhythm are specified, though precise entrances (cued for specific spots) and repetitions of material are generally left up to individual performers. The result is a sometimes bewildering variety of sounds and instrumental activity that never sound the same twice; when used, as by Lutosławski, as a means to an expressive end rather than as an end in itself, the technique can be profoundly dramatic.
Cellist Alexander Baille, was the capable and, at times, wonderfully inspired soloist on these concerts. I would have preferred a more exaggerated sense of drama in the solo part of the opening movement—one perhaps more reminiscent of Rostropovich's interpretation of the piece—but Mr. Baille brought a nice range of color to his extended cadenza. As the work progressed, too, Mr. Baille seemed to grow more and more comfortable with it, and the last two movements were most characterful, marked by a deeply felt, slow cantilena, and a manic, scurrying finale.
The BPO handled Lutosławski's aleatoric textures with confidence, though the all-important brass interruptions felt more hesitant than decisive, making the work's narrative quality rather episodic as opposed to smoothly flowing. Still, it's an invigorating piece to hear live—beautiful and triumphant music in a uniquely late-20th-century manner—and soloist, conductor, and orchestra ought to be commended both for presenting such challenging, relevant repertoire to their audience and for doing so with total focus and conviction. Let's have more of this type of music in seasons to come.
On paper, at least, Ein Heldenleben makes a strange companion to the Lutosławski Cello Concerto. Strauss's 1899 tone poem, the eighth of 10 he wrote, follows the program of a Hero (often construed as being Strauss, himself) doing battle against his enemies (critics) with the aid of his faithful companion (Strauss's wife, Pauline). Even in his own lifetime, Strauss was sometimes viewed cynically for the programmatic content—or lack thereof—in his music, and Ein Heldenleben, with its strong autobiographical undercurrents, only strengthened this criticism (which Strauss did nothing to abate with his next two tone poems: the Sinfonia domestica—a portrait of a day in the life of the Strauss family—and Eine Alpensinfonie, written in the midst of World War I, that recounts a hike through his beloved Alps).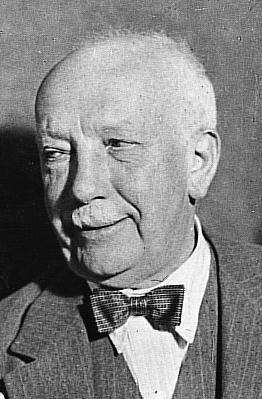 Personally, over the last several years, I've found myself questioning the relevance of much of Strauss's music. Mahler's oft-misquoted observation that, "[M]y time will come when his has passed," was spoken in reference to his colleague, whose music—after the daring harmonic experiments of Salome and Elektra—in many ways became more anachronistic as he aged. Certainly, Strauss was one of the most gifted and technically capable composers of his, or any, era. But what place does his brand of hyper-Romantic Modernism have in our contemporary world? Does it matter that Strauss's music—inextricably linked, as it is, to the fin de siècle European worldview that dissolved in ashes first in 1918 and even more horrifically in 1945—represents an historical epoch that is now associated more with its calamitous end than any of its other achievements? After all, Mahler's music is similarly related to the same times, yet I've never found myself questioning his relevance. Surely the era of a 40- or 50-minute-long, through-composed, orchestral composition has passed; or has it?
I realize I was probably in a minority thinking such thoughts at Sanders on Sunday, but the BPO's performance did manage, at least for the time being, to stay most of my musical concerns. Removed in my mind from Strauss's rather trivial program, what emerged in this reading was a huge, dramatic score, replete with the cacophony of a musical battle and beautiful, soaring melodies.
If some of the piece's finer details were a bit smudged, the big picture appeared in bright, sonic Technicolor. Concertmaster Joanna Kurkowicz took on the extended violin solos and made something very memorable of them, never daunted by Strauss's technical demands. There were a couple of moments, too, where the brass playing reminded me a bit of that other BPO—the one in Berlin that Strauss used to conduct—particularly the ascending passage that leads into Ein Heldenleben's fifth movement ("The Hero's Works of Peace") and the triumphant recapitulation at the end of the aforementioned battle music. A few intonation glitches notwithstanding, this was a thoroughly committed and, at times, genuinely exciting take on a repertoire standard.
Next up for the BPO is one of Mr. Zander's specialties, Mahler's Symphony no. 7, to be heard in late April. After the musical triumph that marked this weekend, I look forward to hearing their take on Mahler's most troublesome symphonic score—and so should you.