"I considered it desirable that he should know nothing about me but it was even better if he knew several things which were quite wrong." ("The Third Policeman" by Flann O'Brien)
Remembering Brian (and Flann and Myles . . .) at the 100th anniversary of his birth in Tyrone, Ireland, October 5, 1911
The Complete Novels of Flann O' Brien. Everyman's Library, Random House, 787 pages, $25.
The Best of Myles by Flann O' Brien. Edited by Kevin O' Nolan. Dalkey Archive Press, 400 pages, $12.95.
Further Cuttings From Cruiskeen Lawn by Flann O' Brien. Edited by Kevin O' Nolan. 189 pages, $11.95.
At War by Flann O' Brien. Edited by John Wyse Jackson. Dalkey Archive Press, 191 pages, $13.95.
By Joseph Patrick Burke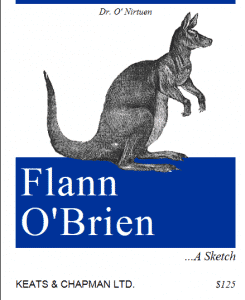 Someone gray and red-eyed once said that reviewing a bad book about a writer is better than reviewing no book at all. And Dr. O'Nirtuen's study is a terrible book on the unjustly little-known, Irish man, Brian O' Nolan (who wrote under the nom de plume Flann O' Brien). So instead of ignoring this event for the dearth of erudite biography or learned criticism (see note below), let me turn to Dr. O'Nirtuen's criminally expensive and self-serving monstrosity.
Dr. O'Nirtuen is a German linguist currently based at the London University Academy of Toole Street, and this is his third in the Trinity series of "biographical watercolours" following James Joyce: A Portrait, Samuel Beckett: A Portrait, and now Brian O' Nolan: A Sketch. I should say I once met the dear doctor in Dublin's The Palace Bar in 1983. Besieged by a spectacular skin disease, he was turfed out of the building by the Jesuit barman for vocally assessing the kangarooality of a waitress. His discerned speech was so fast as to put you into the middle of last week, and he had some sort of a device under his oxter—which he had the audacity to call a Valetudinarian's Vademecum. Conclusion of the foregoing.
---
Brian O' Nolan celebrated his centenary in October. S. J. Perelman called him "the best comic writer I can think of," and yet for many the anniversary will have gone largely unnoticed. We would do well to rectify the error.
Heading up writer Donald Barthelme's reading list for his University of Houston students were At Swim-Two-Birds and The Third Policeman. Both were written by Brian O' Nolan, who wrote under many pseudonyms including "Brother Barnabas" during his college years, "Myles na gCopaleen" to allow him write a newspaper column while working as a civil servant and, probably most famously, as "Flann O'Brien" for his novels. There is no reason to believe that Barthelme's list gives any sort of hierarchy. However, it is nice to think that Brian O'Nolan was the first name that came to his mind as he plucked them from the mental ether. Calvino, check. Borges, check. Fuentes, check. But still O' Nolan preeminent in his mind.
At-Swim-Two-Birds was published in 1939 after being recommended by Graham Greene, then working at Longman Publishers. The elliptical title comes from Snámh Dá Ean (Tr. Swim Two Birds), a legendary Irish ford where St Patrick supposedly traversed while spreading Christianity around the island. The story (or stories) of the novel itself follows the ruminations of a young, Dublin, literature student whose own fictional scribblings become intertwined with the author's life as well as national folklore. Despite the hearty recommendations of Samuel Beckett and James Joyce, the latter necessarily wielding a magnifying glass to read it, the book struggled to make its deserved impact arriving as it did on the eve of World War II.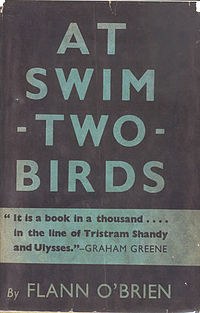 As the years passed by, O' Nolan would come to dismiss At-Swim-Two-Birds as mere juvenilia; arguably it had come to symbolize unfulfilled promise after his subsequent works failed to garner sufficient praise. "I cannot express my detestation for that damn book," he said in a radio interview. When asked why critics were fond of it, O' Nolan mockingly replied, "There must be some diabolical code, some anagram buried in it." Yet he would warm to it again in later years as critical acclaim followed a long awaited reissue; in 1960, for instance, V. S. Pritchett, a major British author and critic, celebrated the author in the English magazine The New Statesman: "Mr. O'Brien's gifts are startling and heartless. He has the astounding genius for describing the human animal, its shameless and dilapidated body, its touching and proliferating fancy, its terrible interest in useless conundrums."
O'Nolan went on to write The Third Policeman between 1939 and 1940, but it was only posthumously published in 1967 after being refused by publishers in his own lifetime. This was a hard blow for the writer. The embarrassment encouraged him to pretend to friends that the manuscript had flown out the window of his car during a drive in the countryside. In fact, the pages remained locked away in a drawer. He would not write another novel in English for another 20 years.
The plot of The Third Policeman revolves around the peculiar aftermath of a killing. The narrator has murdered to help fund his study of philosopher and scientist de Selby. Amongst bicycle-obsessed policemen, he enters a realm of guilt-induced disharmony and illogicality suspended on a wacky web of lyrical wit. The novel brings a sense of antic absurdity to the seemingly surreal science of the day, for instance, examining a theory of atom interchange between cyclist and bicycle after prolonged sessions of peddling. Its stylistic innovations, such as the book's rambling, pseudo-scientific footnotes, have been highly influential in contemporary fiction. (On David Foster Wallace in particular.) No doubt O'Nolan would have reacted with ironic glee if he had lived to see the volume became a surprise reading hit when the cover appeared for a moment on an episode of TV's Lost.
Of The Third Policeman, O'Nolan wrote ". . . it was again the beginning of the unfinished, the re-discovery of the familiar, the re-experience of the already suffered, the fresh forgetting of the unremembered. Hell goes round and round. In shape it is circular and by nature it is interminable, repetitive and very nearly unbearable." Unbearable but also very, very funny:
"My great-grandfather was eighty three when he died. For a year before his death he was a horse!"
"A horse?"
"A horse in everything but extraneous externalities. He would spend his day grazing in a field or eating hay in a stall. Usually he was lazy and quiet but now and again he would go for a smart gallop."
An Béal Bocht (Tr. The Poor Mouth) is O' Nolan's only novel written in the Irish language. A tremendous satire of peasant romanticism and Irish language revivalist fervor, the book includes a German language linguist who mistakes the grunting of a pig for a stellar example of the delicacy and charm of the island's native tongue. In one savage send up of the Gaelic language movement, which had been strong in the early days of the state, O' Nolan includes a speech from the president of an organizing committee: "'Gaels!' he said, 'it delights my Gaelic heart to be here today speaking Gaelic with you at this Gaelic feis in the centre of the Gaeltacht. May I state that I am a Gael. I'm Gaelic from the crown of my head to the soles of my feet—Gaelic front and back, above and below. Likewise, you are all truly Gaelic. We are all Gaelic Gaels of Gaelic lineage . . . There is nothing in this life so nice and so Gaelic as truly Gaelic Gaels who speak in true Gaelic Gaelic about the truly Gaelic language.'"
Elsewhere he introduces the Sea Cat, a monster that was "grey haired and with prickly red eyes." It also has a remarkable resemblance to the island of Ireland turned on its side: "Many things in life are unintelligible to us but it is not without importance that the Sea-cat and Ireland bear the same shape and that both will have the same bad destiny, hard times and ill-luck attending on them . . ."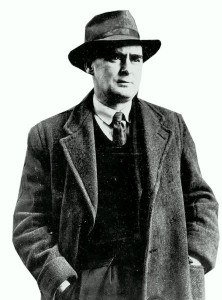 Adopting the further pseudonym of Myles na gCopaleen, (Tr. Myles of the Ponies), a moniker found in Dion Boucicault's play The Colleen Bawn (1860), O'Nolan wrote a daily column in The Irish Times for almost for some 30 years. Many critics now refer to the some three million words written for the newspaper as his magnum opus; the distinction between Myles and Flann turns out not to be as absolute as once believed. The column, Cruiskeen Lawn (Tr. The Brimming Little Jug), introduced a set of characters and entities (such as "The Brother," "the Irish Writers Actors Musicians Association (WAAMA)," and "The Research Bureau") that excoriated the Ireland of its day. As a satirist, Flann O'Brian was of the Swiftian variety, though unlike the earlier master he impishly relished the ridiculous.
For example, one of his innovations was how he manipulated the format of print—he used arrows and hand signals on the page to take sardonic swipes at neighboring articles. Furthermore, he would use the physicality of the newspaper to jump into the texts of other journalists to deliver a comment or reflect on the nature of newspaper formatting, set as it is according to conventional horizontal and vertical patterns One exchange between himself and a typical character of his creation known as "The Plain People of Ireland" is a good case in point:
The Plain People of Ireland: Whatsamatter?
Myself: Feel queer . . . dark . . . nose bleeding . . . giddy . . . where am I?
The Plain People of Ireland: Ah sure you often meet that in the pictures too—that's altitude. You're too high up. No Oxygen. The pilots do often have a black out. Come on down lower in the page and you'll be game ball.
Myself: All right. Thanks."
The pseudonym though did not hide his job in the civil service. Annoyance from the political classes who received the periodic lash of his pen resulted in his removal in 1953. Since 1937, when his father died, O'Nolan had been acting as head of the family, supporting its 12 members. Over the years, the domestic responsibilities took its toll on his health, as did his worsening alcoholism.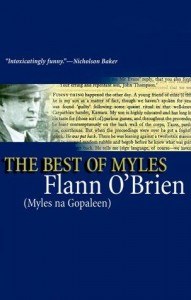 The 1960's saw O'Nolan return to novel writing, undoubtedly boosted by the re-established interest in At Swim-Two-Birds. The results would be The Hard Life and The Dalkey Archive (from which the publishing house takes its name). These two novels do not reach the surrealistic pitch of his earlier work, yet they still deserve to be read, The Hard Life, in particular, its plot detailing the buffoonery of a pair of brothers, one of whom sets off to establish the "London University Academy." The Dalkey Archive recruits De Selby (from The Third Policeman) as a mad scientist intent on removing all the world's oxygen. O'Nolan must have had fun placing James Joyce as a barman desiring to be a Jesuit priest. The dedication in The Dalkey Archive reads "I dedicate these pages to my Guardian Angel, impressing upon him that I'm only fooling and warning him to see to it that there is no misunderstanding when I go home." Brian O'Nolan died on April Fool's Day two years later.
Irish commentator Fintan O'Toole notes that the great irony of appointing At- Swim-Two Birds as a catalyst for postmodern literature is that Ireland was struggling to construct an economy, not reacting to the tribulations of late capitalism as theorist Frederic Jameson claims to be the instigator of experiments in postwar prose. O'Nolan's style and wit are more indicative of a life lived in a young, small, boisterous, but nervous state whose writers are preoccupied with language and playfulness of form in the face of the gravity of nation/state building. O'Nolan as civil servant was close enough to feel the heat in the pursuit of Irish Statehood and saw (as well as fantasized) the various crises. This fed his work.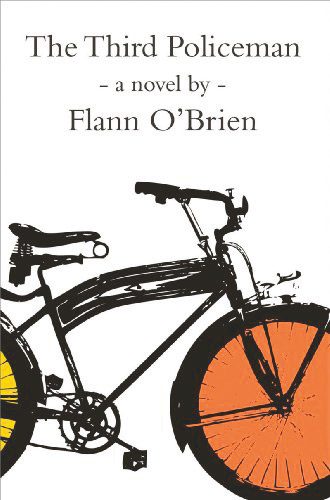 The young Irish Republic, formed only in the first half of the last century, struggled to retain traditional values while embracing the challenges of modernism.
American born politician Éamon De Valera, in many ways the political father of this new Irish state, embodied the strange national psychosis. On the one hand, he would invite Erwin Schrödinger and Ludwig Wittgenstein to Ireland to establish advanced institutes of study. Yet, on the other, he would encourage "a land whose countryside would be bright with cosy homesteads, whose fields and villages would be joyous with the sounds of industry, with the romping of sturdy children, the contest of athletic youths and the laughter of happy maidens, whose firesides would be forums for the wisdom of serene old age. The home, in short, of a people living the life that God desires that men should live."
The political/philosophical contradiction of the new Irish state was O'Nolan's satirical battleground. At once he would parody the "Plain People of Ireland," a common phrase (Tr. Na Daoine Macánta) in a republican newspaper of the day devoted to the beloved masses but also defend the commoners against obnoxious, cultural snobs.
O'Nolan's relationship to Joyce, and modernism more generally, was not antagonistic as such. Certainly there was an anxiety of influence as one might expect living in the wide girth of Joyce's shadow. The repeated connections to the latter annoyed him intensely: "If I hear that word 'Joyce' again I will surely froth at the gob," he wrote in a letter to publisher Timothy O'Keefe. Thus, while he shared many of Irish modernists' criticisms of parochial, conservative living that included priestly oppression and artistic censorship, he also expressed his concern about a dangerous tendency for elitism in modernism. O'Nolan was especially nervous of the chasm that the "high" art modernism had opened up between itself and ordinary folk. As a poem in one of the Irish Times' Cruiskeen Lawn columns puts it:
My grasp of what he wrote and meant
Was only five or six %.
The rest was only words and sound –
My reference is to Ezra £.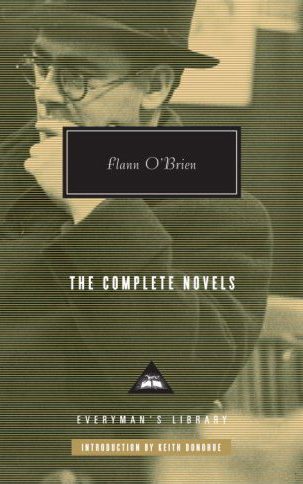 Another element of Cruiskeen Lawn was the "Keats and Chapman" stories. These were often one page witticisms, playing on common phrases. Describing how he started writing them he said:
"In one respect Keats resembled the homely man who, venturing abroad, is uncertain whether a dish he finds before him in a restaurant is simply last night's choked ash tray or the first course of a recherché meal: he was fascinated by Greek literature and mythology but knew no Greek. And that is where Chapman came in. With other big fellows such as Pope, Hobbes and Oglivy, Chapman rendered the works of Homer into English. Pope, decrying his predecessor, has complained that Chapman (Book 13, VR. 312, Odyssey) made twenty English verses out of two Greek. No matter, Chapman pleased Keats. This is how the two men came together."
O'Nolan wrote the "Keats and Chapman" pieces because he was disheartened by what he perceived as an unwillingness or inability for modernism to engage the οἱ πολλοί, indeed sometimes appearing to revel in being superior to them. Thus O'Nolan was not ushering in postmodernism as is often claimed. Rather he was the adept, college debater nimbly caricaturing those for and against the motion willy nilly at a time of national identity formation and reformation. Maybe, of course, this is what postmodernism is/was all along.
Today Ireland, once again in economic turmoil, is the rock in choppy waters east of Wall Street and west of the City of London. Yet we are all now finding ourselves asking how can we strike a path between traditional values and modern horizons. On the back of one of O'Nolan's books that I own, someone, I daresay his ghost, has written: "1 four times a day. Discontinue after 2 days, if stop feeling sick." O'Nolan indeed once said, "Let us accept that literature is a live, noble, pulsating thing—man's ever-growing testimony of his own unrepentant existence. I think it follows that this organism is as subject to disease as is man himself." O'Nolan provides a tonic that is desperately needed today. He saw various groups trying to monopolize seriousness. In response he drew characters who were inventive, ludicrous, and full of life. Conclusion of the foregoing.
---
So to repeat then, this Dr. O'Nirtuen trots out the same compost: ah poor 'aul Flann had his talent crushed, WAMAA!, lost and stuck on that island swampland leaving him incapable of following up on early works of the highest firmament. An investigation on this London University Academy should be initiated forthwith following such gargantuan misrepresentations of high-minded literary matters. I, hereby, pledge my fee to a thorough inquiry into Mr O'Nirtuen's questionable credentials for the preservation of dear Brian's good name(s).
I suppose reviewing no book at all has its benefits sometimes.
Note: With the application of the Veblen heuristic as discovered by Thorstein Veblen, fx=a0+n=1∞ancosnπxL+bnsinnπxL, the following, otherwise fine and very reasonably priced, works were ignored: Jennika Baines (Ed.) 'Is It About A Bicycle?'— Flann O'Brien in the Twenty First Century, Four Courts Press, 2011; Carol Taafe Ireland Through the Look Glass — Flann O'Brien, Myles na gCopaleen and Irish Cultural Debate, Cork University Press, 2008; Anthony Cronin No Laughing Matter — The Life and Times of Flann O'Brien, Grafton Books, 1989.