Ben Jonson is one of the great unknown geniuses of the English theater and of western literature. Ian Donaldson's new biography of the playwright/poet successfully makes the case that he deserves to be better known.
By Bill Marx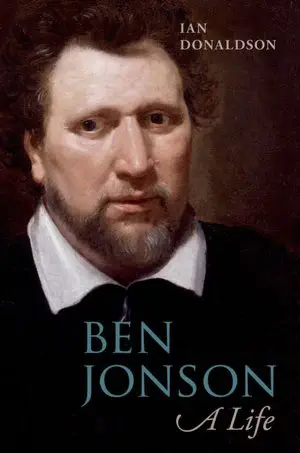 The set-up has been far too neat: William Shakespeare is the man of mystery, while the hard-drinking, ornery satirist/classicist Ben Jonson, the second banana of Elizabethan theatrical genius, is conveniently easy to peg. The Bard contains multitudes; Jonson must be a one-trick wonder. The see-saw scenario guarantees one-dimensional evaluations of the latter's plays and poetry. In his magisterial new biography, Ben Jonson: A Life (Oxford University Press), Ian Donaldson successfully argues that Jonson was a far more enigmatic, more protean personality than has been previously thought –- and that understanding the multiplicity of the conflicting roles that Jonson played sheds light on his neglected brilliance as a dramatist. Move over Shakespeare, Jonson is a fascinating cipher as well.
As a longtime lover of Jonson, especially his plays, this is welcome (and in some instances, even for me, surprising) news, worth reading not only by those interested in Elizabethan and Jacobean drama, but those who care deeply about theater and literature. Jonson's tragicomic view of the world as a stage of competing desires — the Big Bang of nascent Capitalism envisioned as the acceleration of unlimited hucksterism, a concatenation of swindles worked by carnivorous bullies large and small — has been an underground influence on English drama through the centuries. There are Jonsonian elements in the plays of the Restoration and George Bernard Shaw, in the struggles for alpha male bragging rights in the scripts of Harold Pinter, Peter Barnes, and David Mamet.
Jonson remains a peculiarly contemporary playwright. In his chapter 'Money 1614-1617,' Donaldson claims that the plays anticipate "the modern financial world of collapsing investment schemes, absconding financiers, and plummeting global markets." He is right: few artists diagnose the grimy metaphysics of scam artistry as acutely or as hilariously.
Donaldson contributed an exclusive piece to The Arts Fuse about the weird characterization of Jonson in the Shakespeare conspiracy movie Anonymous. I emailed him with questions about how his approach to Jonson in the biography (which has received splendid reviews in England) illuminates our understanding of the author and his writing, as well as positing the $64,000 question — if Jonson's plays are so great, why are they studied by scholars but rarely staged? Why no Royal Jonson Company?
---
Arts Fuse: After 400 years and a number of previous biographies, it would be too much to expect new revelations about Ben Jonson, but will readers familiar with Elizabethan period find out new things in Ben Jonson: A Life?
Ian Donaldson: I hope even those who know the period well will meet with a few surprises. I talk (for a start) about some recently discovered texts by and about Ben Jonson that came to light during the preparation of the forthcoming Cambridge Edition of the Works of Ben Jonson, another venture with which I've been engaged with my friends Martin Butler and David Bevington while writing the biography.
Perhaps the most intriguing of these is a document recently found by my colleague James Loxley in the Cheshire and Chester archives: a diary kept by an as-yet unidentified, young man who accompanied Jonson on his long walk from London to Edinburgh in 1618, which records details of places and people encountered on the journey. Having lived myself for some years in Edinburgh, I've long been fascinated by Jonson's expedition on foot to Scotland and back, that took him away from London for nearly a year at the height of his fame. I begin the Life with an account of this journey, drawing in part on the intriguing new document. Jonson has always been seen as a great Londoner, but he was eager also to explore other parts of the kingdom, an experience which (as I argue) had a profound effect on his later writings. A big man, 280 pounds in weight, he undertook this long walk partly—so I suggest—as a wager, having bet on his chances of successfully completing the journey.
There are other features of the Life that will be new, I think, to many readers: Jonson's connections during the last years of Elizabeth's reign with the Earl of Essex's circle, for instance, and his deep involvement with members of the Catholic community in the years that followed. His association with these two networks hasn't been closely studied before now, but I believe they helped in an important way to shape many of his life-long beliefs and friendships.
I argue too that his relationship with Shakespeare, his greatest contemporary, was more intimate, more mutually affectionate, more creatively significant to both men than we've been taught to think. This will perhaps come as a surprise to some.
AF: Early in the book you suggest that Jonson is like William Shakespeare, in the sense that he is "everywhere and nowhere" within his dramatic work. How does that change the way we read Jonson's poetry or stage his plays?
Donaldson: Most people know how difficult it is to tell from Shakespeare's work what kind of man he was. As Borges suggests in his marvelous fable, "Everything and Nothing," Shakespeare may in some sense be expressed through all of his own dramatic characters, and yet in the end he's none of them: like God, he's everywhere present but nowhere to be found. It's curious to find some readers of Ben Jonson's work, on the other hand—even highly intelligent readers, such as the great Edmund Wilson—assuming that Jonson's dramatic characters must reflect the author's own personality more or less directly, and that his poems likewise offer a fairly transparent window on to the personal circumstances of his life.
"We have merely to put these pieces together," wrote Wilson confidently of Jonson's dramatic characters, "to get Jonson, with little left over." I believe, on the other hand, that the characters of Jonson's plays, along with his poetic self-portraits, are carefully constructed artefacts that don't reveal his life in any simple way and usually don't reveal it all. I'm something of a skeptic in these matters, distrustful of positivistic approaches such as Wilson's, but intrigued none the less by the complex and often mysterious relationship between an author's life and his creative work.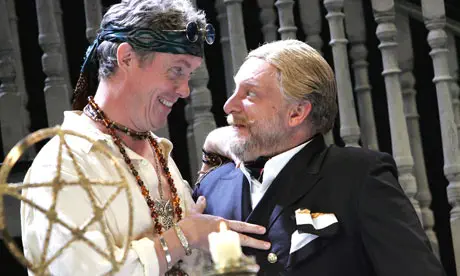 AF: You posit that Jonson inhibited a metaphorical "border country," "the debatable land that lay between conformity and dissent." How do you think questions of politics and survival shaped his volatile personality?
Donaldson: Jonson was a passionate man who held strong and dissenting views on many political issues. He was also however a pragmatist, aware that he lived in dangerous times and needed to develop strategies for survival. Though he served as the principal writer of masques and entertainments at the Stuart court and was often obliged to act as a propagandist for royal policies, he found himself also in constant trouble with the authorities. He was jailed after the staging of one of his early (now-lost) plays, The Isle of Dogs, and quizzed by Elizabeth's chief torturer, Richard Topcliffe. He was brought more than once before the Privy Council to answer charges of slander, libel, and sedition. He was accused of "popish" tendencies in his writings. He'd converted to Catholicism in 1598 and kept close company with the Gunpowder conspirators on the eve of their would-be coup in 1605.
With his colleagues George Chapman and John Marston, he made reckless jokes about the Scots in a comedy called Eastward Ho! and infuriated James's Scottish councilors. He and Chapman were promptly imprisoned and told their ears and noses would be cut. Jonson seems at times to have been an almost willfully outspoken man. He once told the eminent, French scholar, Cardinal Duperron, that his translation of the Aeneid was "naught." It's doubtful that Jonson could actually read French at this stage of his life, but he evidently thought this an insult worth offering.
Yet he also knew when to hold his tongue. He learnt to shake off spies, to parlay with his adversaries, to work with an uncongenial patron such as Robert Cecil. He remained close friends with radical members of the Mermaid Club while continuing to work at the troubled court of James and later of Charles.
There's a wonderful contradiction about Ben Jonson the legendary lover of wine and conversation, the passionately opinionated talker, writing so gravely in his commonplace book about the need to cultivate the arts of silence. It's suggestive of a larger contradiction between impulsiveness and restraint that was (I believe) very central to his character.
AF: As a moralist, Jonson asserted his "steadfastness and unity of purpose," but you believe that the writer, "like his own creation Volpone, moved with the agility of a player from one role to the next." Unlike Volpone, he sometimes seems to have taken roles that worked against his best interest. How adept a performer was Jonson?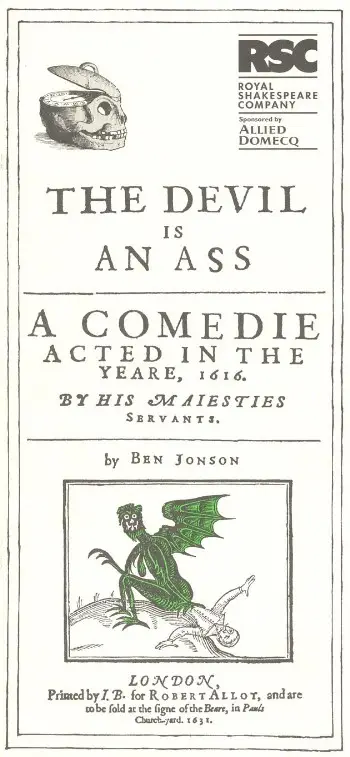 Donaldson: He pretended of course that he wasn't a performer at all, he was always simply "himself," in some worthy, dependable, stoical, never-varying way.
Yet as his great comedies show, he must in some sense also have been dazzled by the quick-change artistry, the moral suppleness, of schemers and tricksters such as Brainworm and Face and Subtle, Mosca and Volpone and Voltore and Sir Paul Eitherside, who "change a visor swifter than a thought."
There's another more creditable sense, however, in which Jonson himself was a great performer. He was astonishingly versatile in his creative life. The closer you look at the range of his friendships, activities, and associations, at what he was actually doing in any one year or month or week of his working life, this versatility grows more and more apparent.
Jonson tried his hand at more kinds of writing than Shakespeare ever attempted and was more variously employed. He was a dominant figure in many different sectors of society: not just in London theatrical world but at Whitehall, the Inns of Court, in the City of London, in the Catholic community, amongst printers and booksellers. He was in regular touch with humanistic scholars and natural philosophers at Oxford, Cambridge, London, and in Continental Europe. Even at the height of his career, he continued to pay his dues to the Tylers and Bricklayers' Guild and to devise entertainments for the livery companies. He received commissions from aristocratic patrons, prepared entertainments for them, lodged at their estates, tutored their children.
The sheer extent of his activities helps to explain why Jonson was so well known in Britain throughout his lifetime and the century following his death and why his fame at this time outstripped even that of his somewhat more focused friend, William Shakespeare.
AF: A good biography overturns stale assumptions. Jonson's later years are usually seen as a period of creative exhaustion, the writer having fallen out of literary fashion and royal favor. What led you to question that narrative?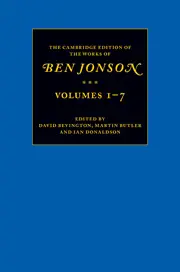 Donaldson: I learnt much from conversations with the late Edward Said during the final year or two of his life, as he was writing his own last book, Late Style—a book that (significantly) he never did quite finish, though the near-to-completed manuscript was later published. I was particularly taken by Said's idea that a late style may sometimes be awkward, angular, even a bit irritable, not necessarily harmonious, composed, and forgiving.
That seems to fit with Jonson's case. There's an occasional tetchiness in Jonson's late works, alongside an extraordinary readiness to try new forms of writing that he might have disdained in his youth.
He remained phenomenally busy throughout those final years and restlessly curious about the world. He wrote some wonderful late poems, such as the Cary/ Morison ode. He was less closely engaged with the theater, with which he'd always had at best an ambivalent relationship, but tried extraordinary experimental works such as The New Inn. He wrote some of his most ambitious and popular masques, such as The Gypsies Metamorphosed. He was eager to prove his worth as a scholar. He wrote about statecraft and theology and poetics, composed two English grammars, studied Welsh, translated Horace, tried his hand at an epic.
He talked with his friends at Christ Church and Gresham College about the latest astronomical discoveries, about mathematics and magnetism and burning glasses and submarine travel and the possibility of life on other planets. He kept a close eye on the political scene and watched with amusement and apprehension the birth of the modern newspaper industry. All of these interests are strongly evident in the works he wrote during these final years.
AF: At the end of the biography, you discuss how Jonson has lost public favor over the centuries. Why do you think modern audiences don't take to
Jonson's comedies? And in what ways do you see your biography as contributing to what you see as a turn in Jonson's reputation?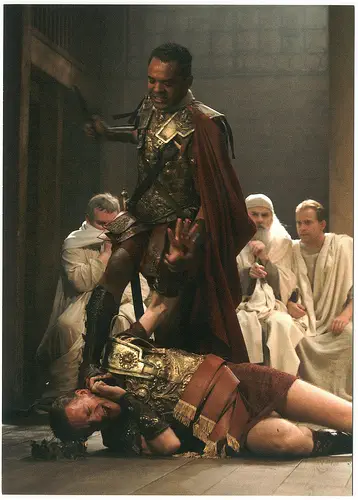 Donaldson: They don't take to Jonson's comedies (or his tragedies either) because they've just not had a chance to see them. Some haven't been performed for centuries and are read today only by scholars.
But look what happened over recent years in England, as the Royal Shakespeare Company began enterprisingly to bring some of these nearly forgotten plays—such as The New Inn, The Devil is an Ass, Sejanus—back into theatrical currency and to play the more familiar comedies such as Volpone and The Alchemist in repertoire with Shakespearian comedies at Stratford. These are marvelous plays: brilliantly plotted, deeply absorbing, highly playable on the modern stage. They delighted audiences and took them by surprise. Why didn't we know these works already?
You asked me earlier about surprise. Jonson himself is really the big surprise that I hope both the Life and the new Edition will deliver to readers and theatergoers alike. He's one of the great unknown geniuses of the English theater and of western literature. He deserves to be better known. There's a lot of pleasure out there in his writings, waiting to be encountered. I hope the new Life will help readers to find it.
---
Ian Donaldson is Honorary Professorial Fellow in the School of Culture and Communication at the University of Melbourne. He has written many books on Jonson and is a General Editor, with David Bevington and Martin Butler, of the forthcoming seven-volume Cambridge Edition of the Works of Ben Jonson. An eminent scholar, Donaldson is a Fellow of the British Academy and past president of the Australian Academy of the Humanities.