Philppe Jaccottet is one of Europe's most prolific and distinguished poets. This volume comprises selections from his later works, the bulk of which are prose poems whose urgency reflect a heightened awareness of death.
And, Nonetheless: Selected Prose and Poetry 1990-2009 by Philippe Jaccottet. Translated from the French and introduced by John Taylor, Chelsea Editions, 424 pages, $20.
By Liza Katz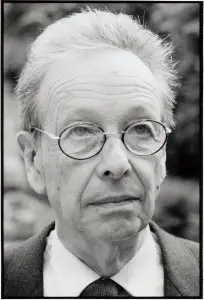 The Swiss-born poet Philippe Jaccottet, who has translated the likes of Homer, Goethe, and Rilke into French in addition to producing his own work, is a translator in more ways than one. Understanding writing as an attempt to translate the inexpressible into words, he muses "I even wonder if what we instinctively sense as 'the most beautiful thing' is not what is closest to the secret of the world, what most faithfully translates the message sometimes seemingly tossed through the air all the way to us." Through careful observations of nature, Jaccottet uses writing to get to the bottom of things, to tease out this "secret" and perhaps discover some of the truth hidden in the natural world.
And yet, he says, the world's mysteries are often unsolvable or can only be solved at great cost: "A thing is beautiful to the extent that it does not let itself be caught." He thus contends that, for all the writer's attempts to grasp the ungraspable, we often don't want concrete answers. We don't really want to know the secret, for fear of marring its elusive beauty. And yet, in his relentless pursuit, Jaccottet turns up smaller truths that are interesting nonetheless.
Jaccottet, one of Europe's most prolific and distinguished poets, has been awarded the Petrarch Prize, the Prix Goncourt de la Poésie, and his native Switzerland's highest literary honor, the Schiller Prize. This tome comprises selections from Jaccottet's later works, the bulk of which are prose poems. There is an urgency in this later work and a heightened awareness of death; Jaccottet captures human desperation using the image of an animal fleeing a hunter: "as a slender animal would run, fleeing Orion, down a corridor of thick grass paced with schist." The terrified animal is, of course, the speaker, while the hunter is death and the long corridor down which we are running, life. Jaccottet also implies that our lives are not ours alone but borrowed from a higher being: "We understood once again that a body is a mere envelope to which grace and beauty are lent."
What is absent here, unlike in the works of many others who write about death, is the triumph of the human spirit, an affirmation of what makes us strong and exceptional despite our weakness and mortality. This is not the attitude Jaccottet takes: in the works collected in the volume, there are no personalities, no heroes, no individual traits ascribed to the very few characters that float through the pages. Whereas a protagonist in Shakespearean or Greek tragedy retains his dignity even after his demise, human beings in Jaccottet really are insignificant. The closest Jaccottet's speaker comes to a triumph over death is "refusing to let worry about death make me drop my writing tool."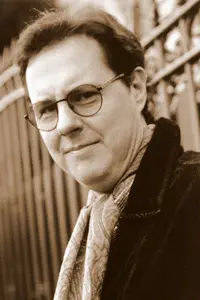 The book does not suffer for having this element missing. The lack of emphasis on human dignity and individuality allows us to focus on the subtler realm of nature—on, as translator John Taylor's introduction suggests, "the horizontal, the lowly." In comparison to nature's quiet splendor, human imitations continually come up short. Jaccottet's speaker prefers the simple pleasures of the orchard to the man-made and more grandiose ones of the church: "For me, any orchard can be seen as the perfect dwelling place: the layout is flexible, the walls permeable, the roofing leaf-light; it is a banquet hall so well equipped for the marriage of sun and shadow that every human wedding ought to be celebrated in one, instead of in those mausoleums that so many churches have become."
Even art holds less wonder than the thing that inspires it. Of a cluster of flowers, Jaccottet says with a touch of irony, "Grouped together, they look like a ballet figure.//Like the women in Carpeaux's Dance on the front of the Opera." Judging from the book's attitudes toward the natural versus the man-made, the author is keenly aware that it is not the flowers that are like the dancers, but the dancers that are like the flowers; the flowers were there first. Art imitates nature and not the other way around, though from our human-centric perspective, it may sometimes seem otherwise.
As Taylor explains in the introduction, "For Jaccottet, 'seeing' defines less an innate 'talent' than the poet's primary responsibility, a task that must be pursued with scrupulous honesty, whatever the personal or literary costs." Jaccottet sees not only the thing itself but the larger framework of which it is a part, the hidden meanings which can only be gleaned through careful analysis of what he observes. For example, in describing his natural surroundings, he experiments with the concepts of positive and negative space: "That green hollow suspended up there on the slope—not a bird or flower in it—a sort of green terrace above which speed clouds surging like herds from the cold, invisible abyss carved out behind."
His description incites confusion: how can one locate emptiness as being suspended above something? An abyss cannot be carved; rather, it is the solid, positive space that is emptied out while the abyss is what remains. Yet his peculiar use of language reflects our view of death: not merely a void but a distinct something, an event that occurs in a particular place and at a particular moment in time.
Conversely, Jaccottet associates life with positive space: "There was something solider, simpler, and calmer about the leaves and flowers when taken as a whole; something thicker, too, and more opaque." This too seems odd, because the negative space in between the flowers and leaves is as apparent as the flowers and leaves themselves, especially when they are first starting to bloom. But, like years in a life, they grow and accumulate. A life, too, takes on a full, solid quality as it matures, and we see not what that life is lacking but instead all that has filled it.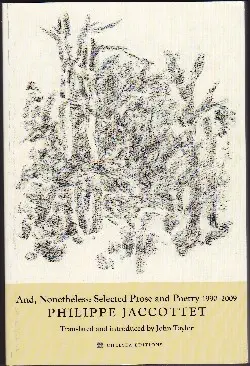 It is these perceptive observations that make the less interesting among Jaccottet's descriptions forgivable. His nature imagery can be precious at times ("Rose, like a sudden/rose in the cold season"); other descriptions veer in the direction of a travel brochure ("no need to drink: the view suffices to quench your thirst!").
Jaccottet is also aware that everything in nature is not a metaphor, that trees and flowers by themselves are content to simply exist while the hidden meaning is added by humans. "Why then do flowers exist?" he asks, though we cannot ever know why: human rationalization is a poor substitute for the divine. Things in nature "speak to you without wishing to speak to you, that have not the slightest concern for you, that no god could turn into his messengers." The flowers "do not want anyone to speak up for them. Nor to cover them with praise or compare them to anything and everything; instead of pointing to them, simply enough." Despite this acute awareness, however, Jaccottet continues on his fruitless quest for answers. Though the flowers never asked to be interpreted, humans do this instinctively; it is in our nature to react emotionally to the world around us.
There is nothing inherently wrong with attempting to explain the world in human terms. Jaccottet asserts that "the most beautiful book/can bring only temporary shelter," knowing that we cannot forever hide in our own rationalizations and presume them satisfactory. Sooner or later, we are forced to face the reality of nature—namely, the human life cycle. But it's not as if the beautiful book shouldn't have been written; the temporary shelter is a shelter nonetheless. Even if the quest for answers does not tell us everything we want to know, it tells us about ourselves and our world. Moreover, as Jaccottet shows us, the answers are often better left to mystery.