Perhaps the novel is not the most original read, but AN ACCIDENT IN AUGUST contributes to the growing number of literary meditations on the evolving pathology of celebrity.
An Accident in August by Laurence Cossé. Translated from the French by Alison Anderson. Europa Editions, 192 pages. $15.
By Liza Katz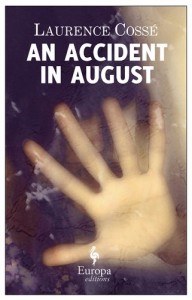 If not for the tragedy of 9/11, Princess Diana's sudden death in an automobile accident on August 31, 1997 might have been the premiere "where-were-you-when" event of a generation. It certainly continues to mesmerize the media, inspiring, most notably, the book and movie The Murder of Princess Diana, the Academy-Award-winning movie The Queen, and the controversial, non-fiction volume Diana and the Paparazzi. In her novel An Accident in August, originally published in French as Le 31 du mois d'août in 2003, journalist-turned-novelist Laurence Cossé presents us with a young woman for whom the accident is life-altering. (Lou's car was scraped by Diana's limo immediately before it crashed; consequently, Lou fears that she could be implicated in the death and, worse, hounded by the media and branded as the woman who killed "Lady Di.")
Life-shattering circumstances aside, Lou isn't much of a heroine, less a character than a list of attributes: 25 years old, average looks, unsatisfying relationship, job as a waitress. She could be anyone. If she were to get caught, would we care?
What does distinguish her from the generic protagonist of the chick-lit genre is her paranoia. Her boyfriend's dual passions for sailing and motorcycles lead her to conclude "[T]his man had a land self and a sea self. This good, extroverted fellow was also a silent manipulator." Here is a woman who is always looking over her shoulder, even in situations only tangentially related to her involvement in a high-profile death, always expecting someone to catch her off guard. So it's not surprising when someone finally does. After a painfully slow opening section of the novel, she is blackmailed and kidnapped by the mechanic who repaired her car the day after the accident. No need to give away how the plot unfolds, but the ending is one we've heard before: our heroine loses weight, ditches the boyfriend, and lives happily ever after.
The book's frequent asides on the mundanities of everyday life—what the weather's like, what's in the news—can be annoying, as can the cliché-ridden recounting of Lou's dreams related to the accident: "That night she had a dream. Two million young blond boys were following the coffin, gravely. It smelled of roses everywhere, millions of roses. In the coffin, Lou was weeping, a lost soul. And nobody cared, they were going to bury her, she could cry all she wanted, it had been decided. She woke up in a cold sweat." Cossé would have been smarter to capitalize on the suspense narrative and dwell less on the play-by-play. In novels like this, the quicker the action the easier the suspension of disbelief; the thriller loses momentum when interrupted by lengthy explanations.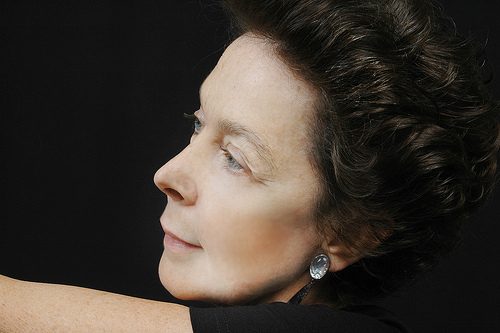 A more scintillating read, another recent reimagining of the events of that August night, is Untold Story by the British novelist Monica Ali, also published this year. In Ali's rendition, Diana, unable to bear the media scrutiny and the criticism of her former in-laws, is alive and well in an American suburb after having faked her own death. Like Lou, Ali's Diana assumes a false identity and starts a new life; for both women, the new life comes with a sense of freedom while the old life is inevitably linked with bondage. Yet both also live in constant fear of being discovered.
Both protagonists' attitudes resemble that of the real Diana, whose demise took place while she was fleeing the paparazzi for the last time. Fame is generally thought of in a positive light, yet all three women are terrified of it and take extreme measures to avoid the spotlight. Perhaps this theme, so central to both stories, is even more relevant today than it was at the time. The Murdoch scandal has just shown us what can happen when the media goes too far. And in this age of social media, we are all the cover stories in our own tabloids. Via social media we publish our own news, photos, and whereabouts—sometimes voluntarily, sometimes unwittingly. Diana's desperation is no longer reserved for celebrities; as Lou demonstrates, ordinary people find themselves in the same predicament.
And yet, Lou's camera-shyness is becoming increasingly rare in today's society. Her kidnapper remarks, "You're no ordinary girl, are you. I'd even go so far as to say that you don't belong to your time. Everyone dreams of being on television and having their photo in the papers. Some would even pay for it." At the end of Cossé's novel, when Lou finally decides to turn herself in to the police, the officer laughs her off—upwards of 50 people have already confessed to Lou's deed, hoping for their 15 minutes. If not the most original read, An Accident in August contributes to the growing number of literary meditations on the evolving pathology of celebrity.