June is a transitional month for theater—the big Summer Festivals don't hit their stride until July. But odd and interesting productions pop up, such as a drama about life for women in Putin's Russia, a musical about union activity, a glimpse of what's billed as "the future of ensemble theatre in America," and the world premiere of a musical version of the Bible's Song of Songs that, who knows, might spark a Summer of Love.
By Bill Marx.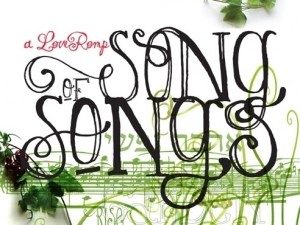 Song of Songs – a LoveRomp. Music by Nathan Leigh. Lyrics by Nathan Leigh and Jason Slavick. Book by Slavick and the LAB Ensemble. Presented by Liars & Believers at the Boston Center for the Arts, 539 Tremont St. in Boston, MA, June 2 through 18. Something tells me that Pat Robertson is not going to dig this . . . the world premiere of a musical adapted from Solomon's The Song of Songs in the Bible. The show "explores love in the modern world with songs, dance, puppet and clown, and features live Boston bands as opening acts. Interweaving multiple stories, the production delves into different types of love, from the young and silly to the dangerous and codependent and on to the divine." The ensemble includes actor, Esme Allen, Austin Auh, and Dylan McGill, dancer and choreographer Rachel Bertone, and actor/musician Hayley Jane of Hayley Jane and The Primates. The Bible as Love-in.
Factory Girls. Music and Lyrics by Creighton Irons and Sean Mahoney. Book by Maggie-Kate Coleman. Directed by Neil Donohoe with music direction by Steven Jones and choreography by Michelle Chassé. Presented by the Boston Conservatory Theater Ensemble at the Burgoyne Theater at Lowell High School in Lowell, MA., from June 3 through 5, and then at at the Boston Conservatory Theater, 31 Hemenway St., Boston, MA, June 9 through 12. A workshop production of a musical that focuses on the trials and tribulations of female factory operatives in Lowell, Massachusetts in 1844. According to director Donohoe, "Like most Lowell natives, I grew up learning the history of the millworkers and hearing their tales of grit and determination. It is a rare and rewarding opportunity to be able to bring this important piece of Lowell history to life using the power of music, dance and theater." And it is an apt time to have this story told on stage.
The Natasha Plays by Yaroslava Pulinovich. Translated by John Freedman. Directed by Stephen Nunns. At The Charlestown Working Theater (CWT), Charlestown, MA, June 8 through 11. CWT wraps up its International Contemporary Performance series with the New England premiere of a triptych of monologues that explore three very different experiences of youth in contemporary Russia. "Each young woman's sense of herself in the world is shaped in large part by the environment in which she has been raised."
The Mountain Song. Written and performed by PigPen. Presented by Company One and PigPen at the Boston Center for the Arts, 539 Tremont Street in Boston, MA, June 10 through 25. Billed as "the future of ensemble theatre in America"—where have I heard that one before—"PigPen creates atmospheric theatrical fables with their own unique blend of live music, puppetry, shadow play, choreographed movement, and clever lighting effects." The troupe sounds intriguing: this world premiere outing "tells the tale of a carpenter who goes on an epic journey across mountains, rivers, and deserts in search for his daughter's wedding… without having a clue as to where it is supposed to take place."
Surviving the Avalanche. Music by Vadim Feichtner and Lyrics by Jeremy Desmon. Directed by Matt Castle. At the Barrington Stage Company, Stage 2, 36 Linden Street, Pittsfield, MA, June 11 and 12. A cabaret from the Musical Theatre Lab—"Four outstanding vocalists take on an exhilarating deluge of songs by one of the funniest and freshest songwriting teams working today. To Desmon & Feichtner, no climb is easy—love, sex, career, family holidays in Kansas—but one thing is clear: when life keeps throwing rocks at you, the best thing to do is sing."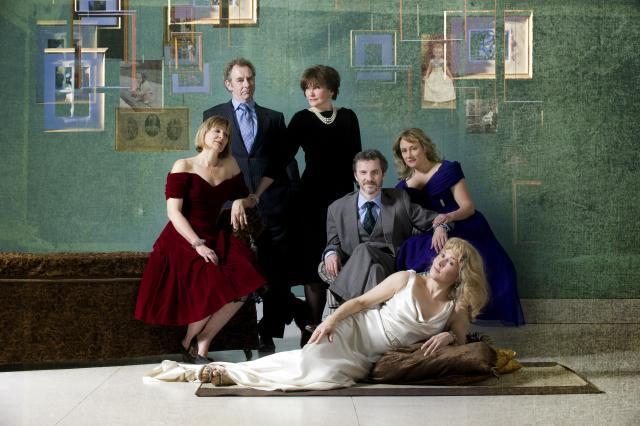 The Memory of Water by Shelagh Stephenson. Directed by Kevin G. Coleman. Presented by Shakespeare & Company at the Elayne P. Bernstein Theatre, Lenox, MA, June 16 through September 4. A "wry and poignant comedy" that "delves into themes of memory, identity, and loss. Three sisters (a doctor, a health nut, and a wild child) gather at their former home in preparation for their mother's funeral." The impressive cast includes Elizabeth Aspenlieder, Jason Asprey, Nigel Gore, Corinna May, Annette Miller, and Kristin Wold.
Going to St. Ives by Lee Blessing. Directed by Tyler Merchant. At the Barrington Stage Company, Stage 2, 36 Linden Street, Pittsfield, MA, June 22 through July 9. A " thriller-like political and psychological drama " that deals with the unlikely relationship between two women—"May N'Kame, a member of the African elite who is the mother of a murderous dictator, and Cora Gage, a world-renowned eye surgeon who lost her son tragically years before."
Last Train to Nibroc by Arlene Hutton. Directed by Byam Stevens. At the Peterborough Players, Peterborough, New Hampshire, June 22 through July 3. The critically acclaimed Chester Theatre Company (CTC) production is revived with the original cast and director. The playwright is enthused about the transfer: "Having enjoyed performances at Peterborough Players, I couldn't be happier that two of my favorite theatres are joining forces. The CTC production of Last Train to Nibroc was one of the finest I've seen of my play—beautifully directed and superbly cast. I'm sure that my friends in New Hampshire will enjoy this valentine of a production as much as I did." Read The Arts Fuse review of the Chester Theatre Company production.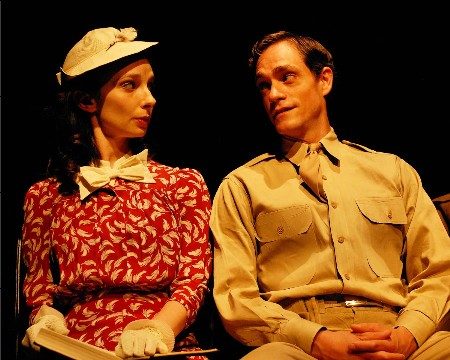 As You Like It by William Shakespeare. Directed by Tony Simotes. Staged by Shakespeare & Company at the Founders' Theatre, Lenox, MA, June 24 through September 4. Shakespeare and Company bring out their heavyweight performers for this anti-urban romance, including Jonathan Epstein, Tod Randolph, Jonathan Croy, Johnny Lee Davenport, and Merritt Janson.
Three Hotels by Jon Robin Baitz. Directed by Robert Falls. At the Main Stage of the Williamstown Theatre Festival, Williamstown, MA, June 29 through July 24h. A nervy choice for the opening show on the Main Stage of a summer theater, a fill-in for a Broadway bound production of You Can't Take it With You that wasn't ready. Baitz's three monologues weave "a timely tale of corporate misdeeds, personal tragedy, and marital discord that takes us into the private thoughts of a man and a woman searching for answers and aching for redemption." Falls, a Tony award-winning director, is at the helm; Maura Tierney and Steven Weber make up the cast.