Peg Aloi
Was I able to watch all the new TV shows I wanted to in 2022? Hell, no! My list grows every day. But these were my favorites of the new shows I did manage to see.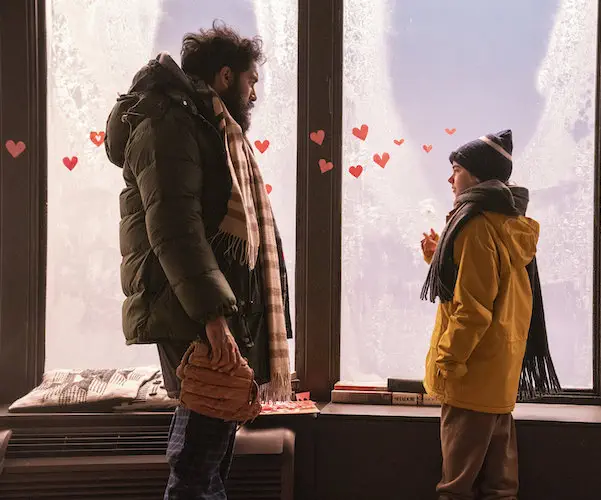 Station Eleven ~ (This one premiered in December 2021 but ended in January 2022 so it's technically a 2022 show.) Based on an Emily St. John Mandel novel, this post-apocalyptic story begins with a pandemic that kills many people very quickly. But at its heart the series is about what happens to the survivors and how they try to reinvent community, art, and communication in the broken world that remains. Terrific performances from Himesh Patel, Mackenzie Davis, and Lori Petty. Lyrical, thrilling, original, often unexpectedly moving, this has my vote for top show of the year. Be sure to watch through the end credits of each episode. (HBO Max)
Under the Banner of Heaven ~ A single-season story based on the true events in a Utah Mormon community where men accused of sexual assault are investigated by a Mormon police detective (played by Andrew Garfield). Created by Dustin Lance Black, this award-winning series is intricate and intense. A dazzling cast of performers includes great work from Wyatt Russell, Daisy Edgar-Jones, Gil Birmingham, Rory Culkin and Sam Worthington. (Hulu)
Archive 81 ~ Based on a podcast of the same name, this series uses a found-footage conceit to tell the story of a young woman who investigates the occult goings-on in a Brooklyn apartment building. Years after she disappears, a young video collector, hired to reconstruct her research, learns that her project exposed some very dark secrets. (Netflix)
Outer Range ~ This strange but compelling series is part earthy rural drama and part weird conspiracy theory thriller. A Montana family deals with issues of land appropriation and strange phenomena that upend their lives and future. Excellent cast includes Josh Brolin, Lili Taylor, Imogen Poots (Vivarium) and Ozark's Tom Pelphrey. (Amazon Prime)
Sandman ~ Neil Gaiman's epic graphic novel series finally gets its screen adaptation and it's very fine indeed. A stellar team of writers, directors, and designers adapted this hugely popular work and reimagined it in stunning ways, paying particular attention to widening the original's mostly white male roster of characters with a culturally diverse cast. (Netflix)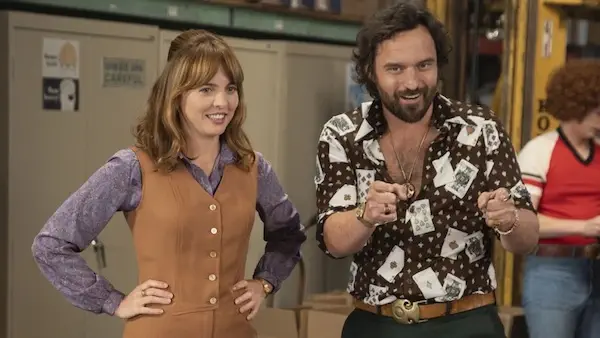 Minx ~ A lighthearted, feel-good story of an ambitious writer and editor whose attempt to launch a feminist magazine in the '70s leads her to collaborate with a successful pornographer. Plenty of nudity, sex, and a sizzling soundtrack make this a fun binge with some indelible performances. (HBO Max)
The Staircase ~ This true crime drama series is based on a documentary series of the same name (available on Netflix). Novelist Michael Peterson was accused of causing the death of his wife Kathleen, and the guilty verdict tore his family apart. This series goes beyond the documentary's observations to explore the couple's history. Colin Firth and Toni Collette lead an excellent cast. (HBO Max)
Monster: The Jeffrey Dahmer Story ~ A brilliant true crime drama co-created by Ian Brennan and Ryan Murphy. The notorious serial killer is portrayed with terrifying nuance by Evan Peters, buoyed by similarly brilliant performances by Richard Jenkins, Niecy Nash, and many others. Each episode is beautifully written and directed, despite the often disturbing subject matter. (Netflix)
Borgen ~ The first three episodes of this excellent Danish series, about a female politician who is appointed prime minister, were made available in 2020 on Netflix after a long wait for American audiences. The fourth season aired in 2022, a follow-up made nearly a decade after the third season ended. The intrigue is mostly where politics and media coverage intersect, as well as the impact upon PM Birgitte Nyborg's (played by Sidse Babett Knudson) stable and loving home life, irrevocably altered by the demands of her new job. A stellar cast and sharp writing and direction make this an eminently watchable political drama. (Netflix)
Yellowjackets ~ A brilliant new series with a knockout cast. This story skips back and forth between two timelines. In the past, a girls' soccer team survives a plane crash and manage to (barely) avoid starvation for over a year before rescue. In the present, the now grown women struggle with their trauma and guilt. Hard to see how this compelling, daring series could be better. With Melanie Lynskey, Christina Ricci, Tawny Cypress, Juliette Lewis, and a lot of other fantastic actors. (Showtime)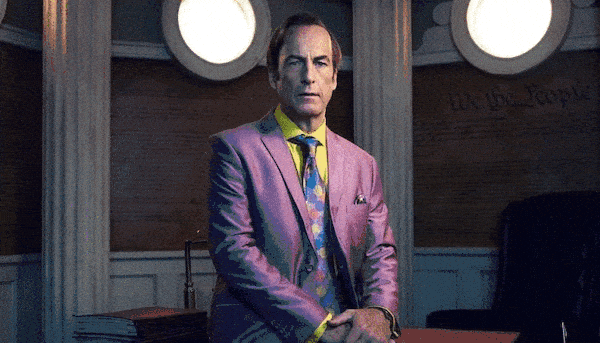 Best of the Rest: Ozark (Netflix) ended on a shocking but high note. The two-part final series started off with a disturbing bit of foreshadowing that suggested a disturbing ending that ended up eclipsed by a much quieter but even more troubling one. Better Things (Hulu) ended an excellent run with characters moving on to, well, maybe better things. This excellent comedy-drama is the brainchild of star Pamela Adlon, who plays a voice-over actress similar to herself, with three challenging daughters to raise in Los Angeles. The Great (Hulu) continues to be a stunningly visual, juicy, scandalous period comedy about one of history's most intriguing monarchs. And Better Call Saul  (AMC), the brilliant spin-off from Vince Gilligan's Breaking Bad, left us after a phenomenal run, somehow managing to get better with every season.
Peg Aloi is a former film critic for the Boston Phoenix and member of the Boston Society of Film Critics. She taught film studies in Boston for over a decade. She writes on film, TV, and culture for web publications like Time, Vice, Polygon, Bustle, Mic, Orlando Weekly, and Bloody Disgusting. Her blog "The Witching Hour" can be found on substack.
---
Sarah Osman
Abbott Elementary: As a former teacher, I can confirm that everything about Abbott Elementary is eerily accurate. From the seasoned veteran to the overexcited first-year teacher to that one kid who drives you crazy, Abbott Elementary may be the most spot-on series about education ever made.
The Rehearsal: Nothing could have prepared me for the insanity of The Rehearsal. What began as a simple premise — Nathan Fielder helped people "rehearse" for major events in their life — turned into a social commentary on child actors, parenting, and evangelicalism.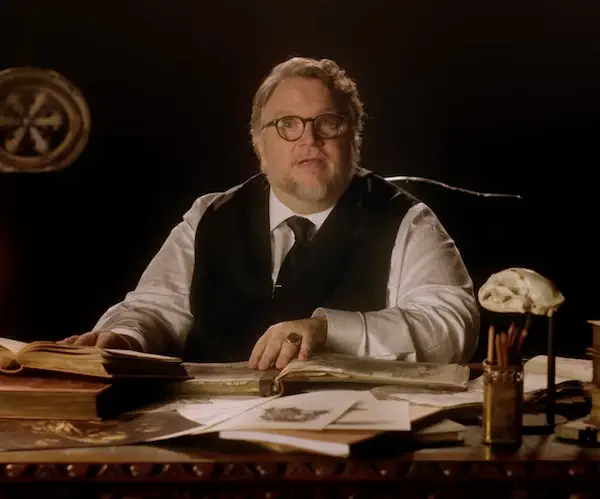 Guillermo Del Toro's Cabinet of Curiosities: I've already sung my praises for this horror anthology, but I'm going to do it again. Each episode featured a different macabre tale that probed many of our own society's ills, PTSD, body image, and greed among them. Based on short stories (a few written by Del Toro himself), each curiosity pulled us into a new dark and fascinating world.
A League of Their Own: Finally, a reboot that had a reason to exist. As charming as its predecessor, A League of Their Own focused on more of the casual sexism and racism women in the 1940s faced, moving the story and characters in fresh ways.
This Fool: Witty, heartfelt, and multigenerational, This Fool focused on the bond between cousins Luis and Julio. With an entire episode themed around Austin Powers, This Fool had just the right amount of zany humor.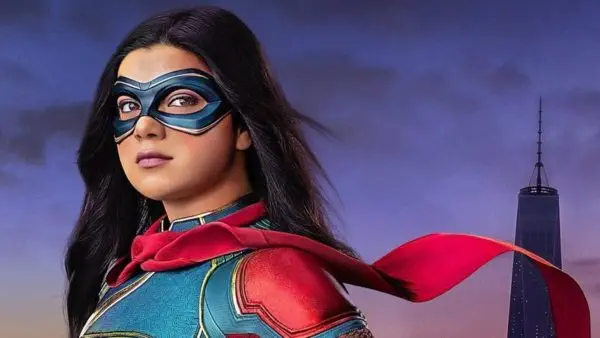 Ms. Marvel: Even though Ms. Marvel should have been a movie, the TV series was radical enough to justify its existence. A Pakistani-American teenager who happens to be Muslim and fights crime? And includes history lessons about South Asia? All I want to know is when is season two coming out?
Wednesday: She's creepy and she's kooky … and she's also a detective at a school for outcasts. Tim Burton's twist on the classic Addams family daughter had plenty of great Wednesday one-liners, a delightful dance number, and an appearance from the OG Wednesday herself, Christina Ricci.
Pachinko: Based on Min Jin Lee's novel of the same name, Pachinko is a sweeping epic that featured impressive choreography and heart-wrenching acting. The series spanned multiple decades in Japanese and Korean history, taking American television in new directions.
Barry: In its third season, Barry went out with a bang. After a hiatus (due to Covid), the Bill Hader-starring vehicle remained a sharp satire that was never afraid to take a sharp shot at Hollywood.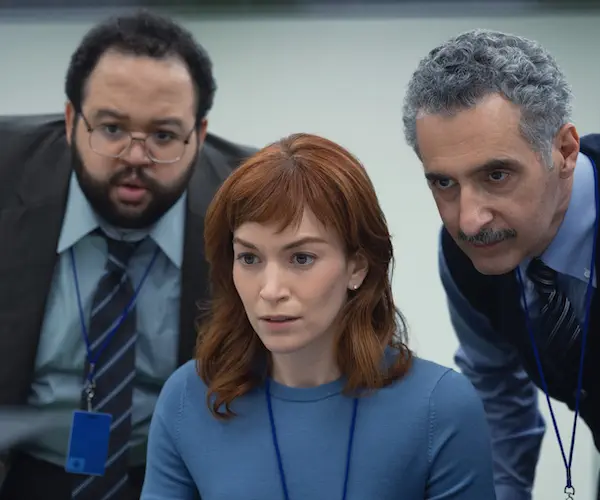 Severance: Thanks to its brilliant cast and set/production design, Severance helped put Apple TV+ on the map. In an eerie world where workers' memories are severed (hey, just like the title!) when they're in the office, Severance asks a frightening question: just how separate are we from corporate culture?
Sarah Mina Osman is a writer residing in Wilmington, NC. In addition to writing for the Arts Fuse, she has written for Watercooler HQ, Huffington Post, HelloGiggles, Young Hollywood, and Matador Network, among other sites. Her work was included in the anthology Fury: Women's Lived Experiences in the Trump Era. She is currently a first year fiction MFA candidate at the University of North Carolina Wilmington. When she's not writing, she's dancing, watching movies, traveling, or eating. She has a deep appreciation for sloths and tacos. You can keep up with her on Twitter and Instagram: @SarahMinaOsman
---
Matt Hanson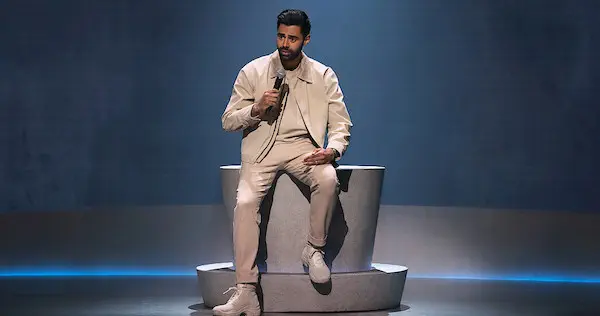 Hasan Minhaj was a longstanding correspondent for The Daily Show who had a too-brief stint as the host of Netflix's Patriot Act, a John Oliver-style news and comedy show. His excellent previous special Homecoming King talked about growing up as the only Indian kid in his California High School, making the racial bullshit he and his immigrant father had to put up with — especially after 911 — ugly, matter-of-fact, and somehow still managing to find an earnest, affable comedic tone. With this year's special, The King's Jester, Minhaj hit another home run, this time taking on the pressures of family life, the exhilaration and perils of talking shit to the powers that be, and laying his heart bare with his witty, thoughtful, charming style. Both specials complement each other well, and are just the thing to play for your local potentially empathetic conservative.
There really isn't anything quite like Kids in the Hall, as far as sketch comedy goes. The kids brought surrealism, acerbic takes on modern life, and an edgy playfulness to their sketches. The Kids had been touring for years, doing live shows, but until this year they didn't have an epic documentary telling their tale. Thankfully Amazon gave them a new season and a thorough two-part chronicle entitled Comedy Punks that finally tells us how they went from playing in divey Toronto bars to being mentored by Lorne Michaels and becoming badass comedy legends in their own twisted way, giving every member a chance to tell it like they saw it.
Matt Hanson is a contributing editor at the Arts Fuse whose work has also appeared in American Interest, Baffler, Guardian, Millions, New Yorker, Smart Set, and elsewhere. A longtime resident of Boston, he now lives in New Orleans.