By Jason M. Rubin
Here is my list of the five best music documentaries from the past year that you could/can watch on the boob tube.
With the pandemic forcing the closure (some permanently) of movie theaters, documentary films more often than not have premiered on television screening services (though some, like the Brian Wilson doc at the Kendall Square Cinema last month, have also had screenings at cinemas). Here is my list of the five best music documentaries from the past year that you could/can watch on the boob tube.
Get Back – Disney +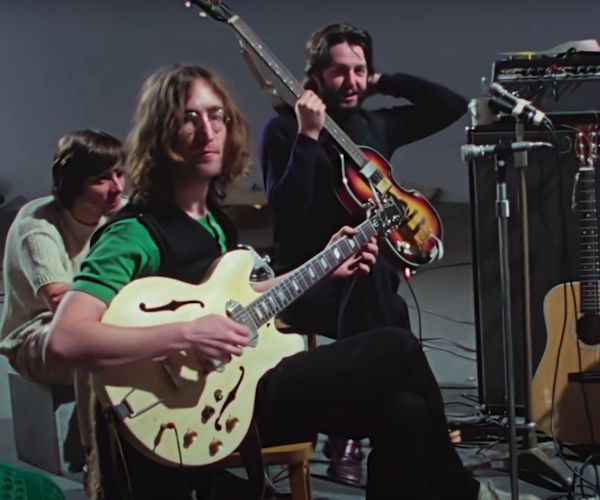 Kind of an obvious choice, perhaps, though I am not as enamored of this documentary as most people are. Sure, it offers a fascinating glimpse into a key period in the history of the world's greatest rock band, but it's hardly artful as a film. Given that all the footage was shot at the time it was happening, one wonders what effect the presence of the film crew had on the proceedings, and whether things might have gone better for the band if had they'd had more privacy in which to work. That said, its sweeping scope (eight hours of a few men in a room — and, eventually, a rooftop), historical importance, and the sheer quality of the material that came to be affords Get Back the #1 spot. Also, I nominate Billy Preston for Best Supporting Musician.
The Velvet Underground – Apple+
By far the most artfully composed documentary film I've seen in some time, The Velvet Underground uses techniques that blend perfectly with the subject band and its music. Opening with disturbing metallic sounds, using split screen or multiple frames, and making liberal use of Andy Warhol–shot film clips, the filmmakers remind us that the Velvet Underground was all about the underside of society. No Summer of Love romanticism for this group. The film rightly focuses on its two leading members, John Cale and Lou Reed, and Warhol, the not-so-invisible puppeteer. It also features the two best talking heads you could ever hope to see: Jonathan Richman (who speaks about the many times he caught the band at the Boston Tea Party) and John Waters.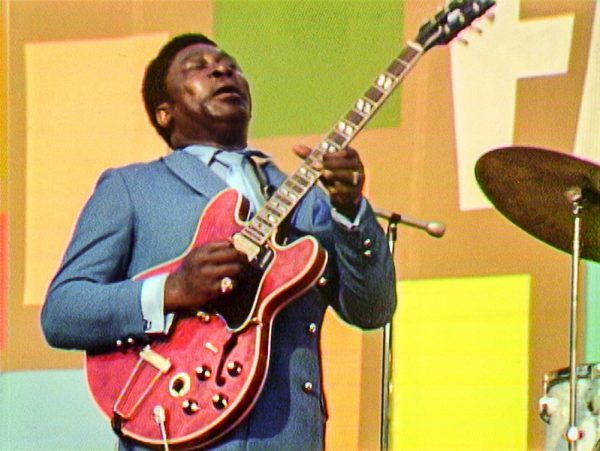 Summer of Soul (…Or, When the Revolution Could Not Be Televised) – Hulu
I reviewed this at the time of its release. Though there is some dispute over the filmmakers' claim that the reels of this music festival were lost for many years, there is no doubt that this documentary supplies a missing piece in the history of music festivals in America. It is doubly important because of the time and place in which the event occurred (Harlem in 1969, mere months after the assassination of Martin Luther King Jr.). The directorial debut of Roots drummer Questlove, Summer of Soul features an amazing lineup, including Stevie Wonder, Nina Simone, Gladys Knight and the Pips, Sly and the Family Stone, The Fifth Dimension, The Staples Singers, Mahalia Jackson, B.B. King, Max Roach and Abbey Lincoln, Hugh Masakela, and more.
Brian Wilson: Long Promised Road – Amazon Prime
Brian Wilson has been the subject of numerous documentaries, so why another one? For one, his story is endlessly fascinating, the troubled genius whose music is so full of love but whose life has been one long nightmare of mental illness, drug use, and changing fashion. That he is alive at all in 2021 is incredible enough (knock on wood), but the fact that he can continue to tour (including an excellent show in Lowell in October) is testament to an inner strength that is truly remarkable. What sets Long Promised Road apart from other docs about the Beach Boys leader is that his mental issues are not merely a chapter of the story, but front and center throughout the entire film. We see and feel Brian's struggles right up close. That makes it a difficult watch, but it's also very moving and powerful. Read my original review.
Adele: One Night Only – Paramount+
Bit of an outlier because this is not a documentary per se, but the Adele/Oprah interview was interesting and enlightening. When an artist as successful as Adele releases only four studio albums in a span of 13 years (though the band Boston holds the unofficial record of 18 years), there is inevitably a pent-up interest in her life and career. But while any interview with Oprah ends up being as much about her as about the interviewee, the corresponding 10-song concert was mesmerizing, showcasing Adele's incredible voice at a price quite a bit less than a concert ticket for one of her shows would be.
---
Jason M. Rubin has been a professional writer for more than 35 years, the last 20 as senior creative associate at Libretto Inc., a Boston-based strategic communications agency where he has won awards for his copywriting. He has written for Arts Fuse since 2012. Jason's first novel, The Grave & The Gay, based on a 17th-century English folk ballad, was published in September 2012. His current book, Ancient Tales Newly Told, released in March 2019, includes an updated version of his first novel along with a new work of historical fiction, King of Kings, about King Solomon and the Queen of Sheba. Jason is a member of the New England Indie Authors Collective and holds a BA in Journalism from the University of Massachusetts Amherst.