As the age of COVID-19 wanes, Arts Fuse critics have come up with a guide to film, dance, visual art, theater, and music. Please check with venues about whether the event is available by streaming or is in person. More offerings will be added as they come in.
Film
Maine International Film Festival
Through July 18
The Maine Film Center presents 10 days of nearly 100 films representing the best of American independent and international cinema with a spotlight on some of Maine and New England's most exciting and innovative filmmakers. The festival films are organized via live screenings and online offerings. There are three venues: Railroad Square Cinema and Waterville Opera House in Waterville and the Skowhegan Drive-In Theatre. Venue Directions — Live Schedule and passes — Virtual Schedule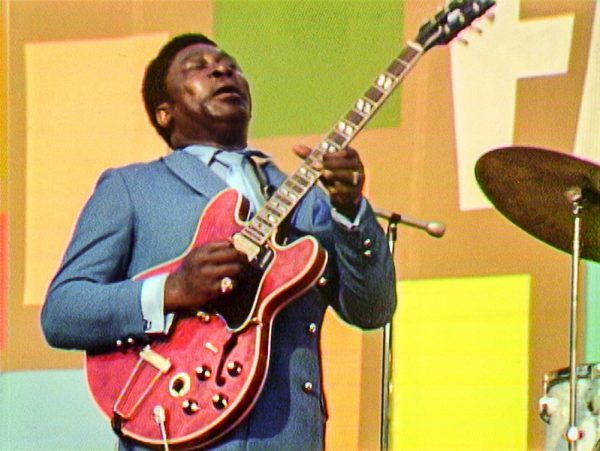 Summer of Soul
Now screening at Kendall Square Cinema and Coolidge Corner
One of the summer's most talked about films is Ahmir "Questlove" Thompson's powerful and transporting documentary –part concert film, part historical record. Over the course of six weeks in the summer of 1969, just 100 miles south of Woodstock, the Harlem Cultural Festival was filmed in Mount Morris Park (now Marcus Garvey Park). This epic series of performances celebrated Black history, culture, and fashion. The footage had been stored away and largely forgotten — until now. A stunner. (Arts Fuse Review)
The Shining at Medfield State Hospital
July 11 at 8 p.m.
A screening of Stanley Kubrick's masterpiece via a pop-up, drive-in style setup — rain or shine! Tickets are $65 per car (not per person), in order to cover presentation costs. The film projects onto a 40-foot inflatable screen through the state of the art equipment provided by Boston Light and Sound. A portion of the proceeds will go to the care and maintenance of Medfield State Hospital. Details and FAQs
Roadrunner: A Film about Anthony Bourdain
Opens July 16 at the Coolidge Corner Theater
An intimate, behind-the-scenes look at how an anonymous chef transformed himself into a world-renowned cultural icon, directed by Academy Award–winning filmmaker Morgan Neville (Won't You Be My Neighbor?).
The Cameraman
July 20 at 7 p.m.
Brattle Theater in Cambridge
Buster Keaton is at the peak of his slapstick powers in 1929's The Cameraman, his last great masterpiece, the final work over which he maintained creative control. The Cameraman fits Keaton's "stoneface" persona perfectly, though in the comedian's first film for MGM it has been sentimentalized. Although the film begins with a tribute to the daring newsreel cameramen who risked their lives, Buster plays a hapless tintype photographer turned news cameraman. He has to impress his boss as he attempts to beat out a rival, Stagg (Harold Goodwin), in order to win over the girl he loves, Sally (Marceline Day). A film about film, Buster plays with (and pokes fun at) the possibilities of cinema: yet more proof that Keaton was one of the great surrealists. Note: For social distancing purposes, after you select your seats, two seats on either side of you will also be blocked. Arts Fuse review of the Criterion Collection's 2020 Blu-Ray edition of The Cameraman.
Note: The Brattle Theater is now open with a robust series of classics and of films from the past year that you may want to experience the way they were meant to be seen. Full downloadable schedule
Trailer Treats
July 15 at 8 p.m.
Brattle Theater in Cambridge
A venerable Brattle tradition returns — 105 minutes of good, bad, and ugly of movie trailers shown on 35mm. Is there a better way to reintroduce yourself to the venerated Cambridge movie house?
— Tim Jackson
---
Jazz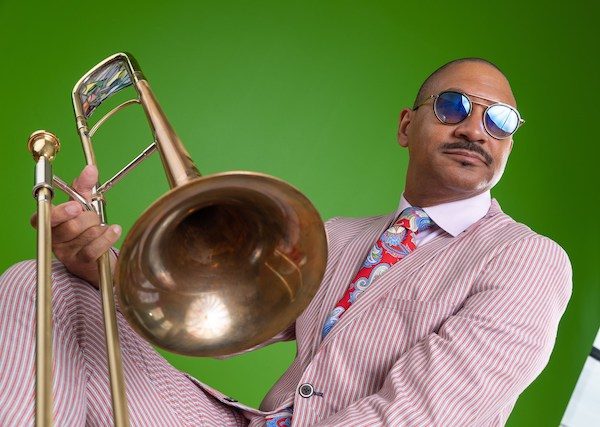 Delfeayo Marsalis Quintet
July 14 at 8 p.m.
City Winery, Boston
The trombone-playing bandleader (and record producer) of the Marsalis clan hits City Winery with a stellar band: alto saxophonist Marcus Strickland, pianist Davis Whitfield, bassist Russell Hall, and drummer Jeff "Tain" Watts.
John Dalton's Spheres of Influence
July 15 at 6:30 p.m.
Eustis Estate, Milton, MA
Free
Drummer and composer Dalton convenes guitarist Jim Robitaille and bassist Sean Farias for this Mandorla Music show at the Eustis Estate. On Dalton's Indigo Skyline, the trio showed themselves pushing post-bop progressive harmonies and grooves with a light touch, attentive to group dynamics, detail, tunefulness, and a personal sense of swing. This outdoor show is free, but ticket reservations are required. And donations are encouraged with those reservations.
Grace Kelly
July 15 at 8 p.m.
City Winery, Boston
Former child prodigy Grace Kelly has grown up to become a formidable player (factor in added gravitas to those impressive alto sax chops) and songwriter (she won the estimable John Lennon Songwriting Contest for "Song of the Year" for 2018's "Feels Like Home") and a pretty good singer too. She takes the City Winery stage with a band TBA.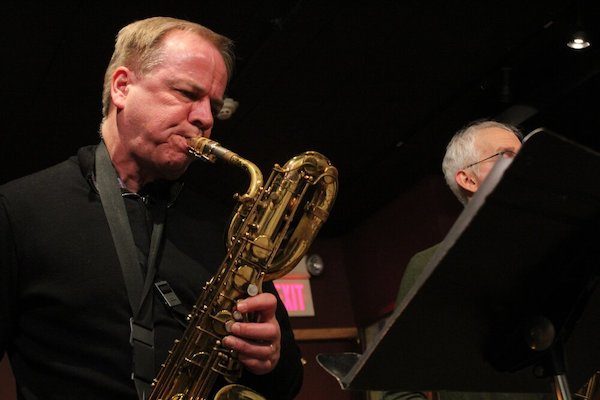 Allan Chase Quartet
July 18 at 6:20 p.m.
Lilypad, Cambridge
For more than a year, fans of Allan Chase's music have been limited to his recordings and his warm, learned musings and recommendations on Facebook. Now the multireed player (saxophones), composer, bandleader, and longtime teacher (New England Conservatory, Berklee) returns to playing for a live audience with this five-person "quartet" (as listed on the Lilypad site), with trombonist Randy Pingrey, Anastassiya Petrova on organ and piano, bassist Bruno Råberg, and drummer Austin McMahon. Chase's credits include stints with Prima Materia (with Rashid Ali) and as a founding member of Your Neighborhood Saxophone Quartet, and his repertoire includes probing originals as well as insightful arrangements of early Sun Ra for small ensemble. Also, his saxophone tone is beautiful. (Note the unusual starting time; show runs until 8.)
Charlie Kohlhase's Explorer's Club
July 24 at 4 p.m.
SW Corridor Park, Jamaica Plain, MA
One of the essential people in the Boston jazz scene (not only because of his musicianship but also because of his excellent radio show on WMBR-FM, "Research & Development"), Charlie Kohlhase leads one of his Explorer's Club outfits for this free ("donations welcome") outdoor show in the Creative Music series. The band members include Kohlhase on tenor, alto, baritone saxophones, Seth Meicht on tenor, Daniel Rosenthal on trumpet and flugelhorn, bassist Tony Leva, and drummer Curt Newton. (SW Corridor Park is off of South and Hall Streets, near the Orange Line Forest Hills MBTA station.)
David Haas Group
July 25 at 9 p.m.
Lilypad, Cambridge
The freewheeling David Haas group has returned to their longstanding residency at the Lilypad. The players, with disparate backgrounds but a common purpose of exploration (see Charlie Kohlhase, July 24), include the leader on piano, guitarist Keven Frenette, trumpeter Scott Getchell, clarinetist Glenn Dickson, drummer Joe Musachia, and Kit Demos on bass and modular synthesizer.
— Jon Garelick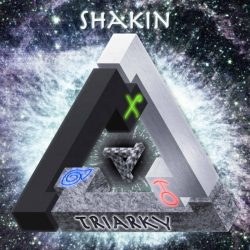 Triarky (Mimi Rabson, violin; David Harris, tuba; Phil Neighbors, drums)
August 7 at 2 p.m.
Outdoors at the Watertown Veterans' Memorial, on the southwest side of Watertown Square, near the corner of Galen Street and Charles River Road
Triarky makes infectious, exciting music, with an instrumentation that is probably unique – and has to be heard to be believed. Rabson's amplified violin can wail like Jimi Hendrix and reach back into violin history for hot playing à la Stuff Smith and Sugar Cane Harris. Harris may be better known as a trombonist, but his astonishing chops are applied to amplified tuba in this trio to give it bottom – and then some. Neighbors is a powerful drummer who roots the music in funk, but does a lot more when he gets his solo spots. They'll no doubt do tunes from their 2015 digital album, but new repertoire is promised — a tune inspired by Ethiopian music (a passion of Harris's) and some new Rabson compositions, which never fail to delight. Bring something to sit on, but be warned — the music will make you want to get up and dance.
— Steve Elman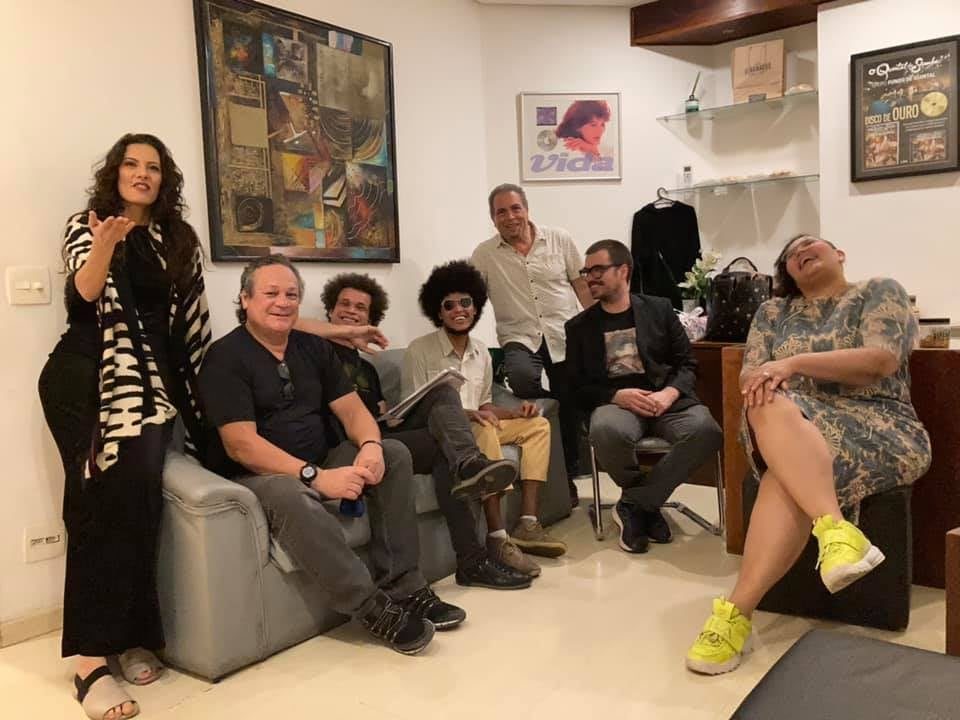 David Zinno and His Group, from Brazil!
July 24 at 7 p.m. ET
Scullers Jazz Club, Boston (Facebook page)
The ace RI jazz bassist David Zinno's second hometown is Rio de Janeiro, where over the years he has played with some of Brazil's best. On Saturday, Zinno will be treating us to a performance with a stellar crew of musicians via Scullers Jazz Club's Facebook page. Joining him will be singer/composer Luana Mallet (who has also written songs with the singer Ana Carolina); trumpeter José Arimatéa (who has worked with the likes of João Donato, Leny Andrade, and João Bosco); pianist, composer, arranger, and producer Luiz Otávio (Gilberto Gil, Andrade, Bosco); fellow bassist and composer Guto Wirtti; and the great drummer Erivelton Silva (everyone from Chico Buarque, Milton Nascimento, and Ivan Lins to notable stints with Brazilian/jazz singers Andrade and Rosa Passos). In addition to the Brazilian natives, the group will feature singer Alma Thomas, a New Yorker and Berklee alum who moved to Brazil in 2004, scored big on their version of The Voice (singing in Portuguese, of course), and has made her career there. The show should be available on the Scullers website after the Saturday performance, for those who want to catch up with it later.
–Evelyn Rosenthal
---
Newport Music Festivals
Folk and jazz fans have long flocked to Newport's Fort Adams State Park in late July to bask in uniquely curated festival bills in a scenic seaside setting. But this year's Rhode Island fests are adjusting to still-not-quite-normal times, limiting capacity to half and requiring full vaccinations or negative Covid tests for all who attend. And the more intimate affairs will feature two stages rather than three.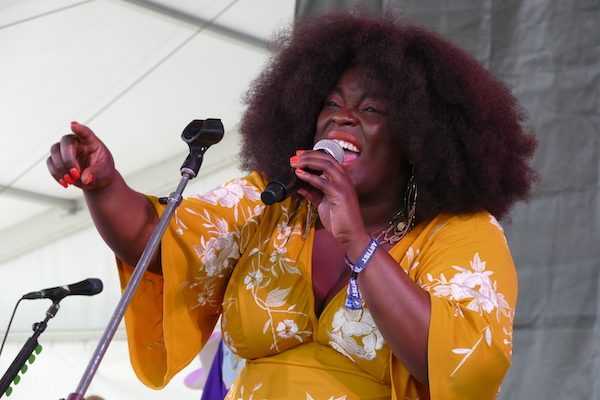 Folk On, July 23 to 25 and July 26 to 28.
The Newport Folk Festival rebranded this summer's celebration in a nod to the different circumstances — and expands into two three-day sessions, the second flowing into weekdays (with all six days long sold out as usual). The festival's been confirming artists as they self-announce. The weekend slate started strong with Grace Potter, Jason Isbell (solo), Margo Price, the Marcus King Band, and Randy Newman, but the weekday run just boosted its stock with pop chameleon Beck now joining Sharon Van Etten, Lake Street Dive, Deer Tick (plus its collaborative offshoot Middle Brother), and Julien Baker. Some performers are bound to appear at both events, with bluegrass wunderkind Billy Strings the first to appear on both schedules. Whoever shows up and on what days, Newport Folk always delivers thrills and surprises (even with unknowns), and this year's tweaks aren't likely to change that.
Newport Jazz, July 30 to August 1
Newport's also-historic jazz festival is already sold out for Saturday, signaling the strength of this year's programming beyond just the attendance limits. Popular music cross-pollination comes into play, given that both gospel icon Mavis Staples and moody instrumentalists Khruangbin are Newport Folk alumni. Country-soul singer Yola will be performing at both festivals this year. The expansive fest ranges from funky New Orleans act Trombone Shorty and singer Andra Day (just lauded for her film portrayal of Billie Holiday) to Charles Lloyd and Kamasi Washington's spiritual jazz flights. Artistic director Christian McBride boosts the collaborative spirit in a "Jam Jawn" with John Scofield, Joe Russo, and Marco Benevento, while style-mashing pianist Robert Glasper plays all three days with different combos.
— Paul Robicheau
---
Dance
Valetango Company
July 11 & 13
Gloucester Stage
Gloucester, MA
Next up in Gloucester Stage's 'Neverdark' Series is Trust Me. Trust Me Not, an exciting Argentine tango performance by Valetango Company. Using nontraditional narrative and lead-and-follow improvisations, show highlights the importance and fragility of trust, the experience of distrust, and the desire for profound togetherness.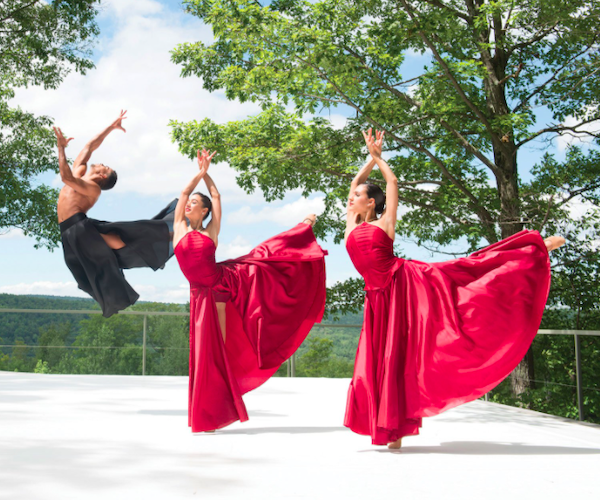 Ballet Hispánico
July 14-18
Leir Outdoor Stage, Jacob's Pillow
Becket, MA
Hailed for its lush and virtuosic movement style, Ballet Hispánico performs on the Pillow's outdoor stage this month. Viewers will revel in Vincente Nebrada's Batucada Fantástica; Gustavo Ramírez Sansano's 18+1; and a new work, Tiburones, by Jacob's Pillow Dance Award-winner Annabelle Lopez Ochoa that addresses discrimination and stereotypes regarding Latinx culture.
Newport Dance Festival
July 20-25
Great Friends Meeting House
Newport, RI
Newport Dance Festival provides six consecutive days of performances with different programs each evening on an outdoor stage. A special multi-ticket Flex Pass allows viewers to experience multiple shows. This year's resident company is San Diego-based Malaschock Dance, with additional appearances by Khambatta Dance, Boston Dance Theatre, East Coast Contemporary Ballet, Thomas/Ortiz Dance, and Revolve Dance.
Festival of Us, You, We, & Them
July 23-25
The Dance Complex
Cambridge, MA
Celebrating Cambridge's diverse and eclectic community, the Dance Complex presents its 8th annual Festival of Us, You, We, & Them. Engage in a variety of participatory classes, try a new movement style, or view one of the many performances in this dynamic yearly event.
— Merli V Guerra
---
Theater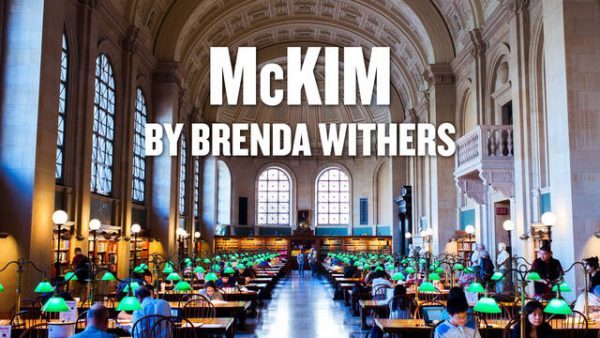 Dream Boston Plays, a new series of short audio plays (15 in number at the moment) produced by the Huntington Theatre Company. Each drama is set at a specific local landmark with one to three characters, and is about six minutes in length. All the productions are available on the Huntington's website, as well as on Apple, Spotify, Google Podcasts, and Stitcher.
The first four entries were By the Rude Bridge by Melinda Lopez; Overture by Kate Snodgrass; McKim by Brenda Withers; and The 54th in '22 by Kirsten Greenidge. "Conceived and commissioned by the Huntington artistic department, the company asked Huntington Playwriting Fellow alumni Greenidge, Snodgrass, Withers, and Lopez to imagine their favorite locations, landmarks, and friends in a future Boston, when people can once again meet and thrive in the city — a vision of a future Boston that is somewhere between dream and reality." Arts Fuse review of Episodes 1 through 5.
Seven additional titles were added to the lineup in July, which included works by local artists John Oluwole ADEkoje, Miranda ADEkoje, J. Sebastián Alberdi, Rosanna Yamagiwa Alfaro, Elle Borders, Patrick Gabridge, and John Kuntz. The local landmarks that serve as settings for this round of audio plays include Franklin Park, Harvard's Memorial Church, the Harvard Art Museums, the Old State House, the Fenway nightclub Machine, Harrison Avenue, and Malcolm X Boulevard.
The new quartet includes works by Pulitzer Prize winner David Lindsay-Abaire, Huntington Playwriting Fellows Masha Obolensky and Jacqui Parker, and writer and actor Kadahj Bennett. The settings for this round include Dorchester Heights in South Boston, Wally's Cafe Jazz Club on Massachusetts Avenue in the South End, Nantasket Beach, and the Minuteman Trail in Concord.
"These four plays think about the future from different vantage points than the previous Dream Boston plays," says Charles Haugland, the Huntington's Director of New Work, "amid the vaccine rollout, the return to in-person school, a rapid housing market, and the return to places in our city we haven't been in a long time."
Memories and Dreams, staged by Double Edge Theatre. Directed by Jeremy Louise Eaton and Stacy Klein. At the farm, 948 Conway Road, Ashfield, MA, July 17 through August 8.
The annual Summer Spectacular. "An outdoor traveling performance safely created in the times of COVID, with all of Double Edge's wonder-filled adventures and epic imagination. The spectacle invites visitors to journey through a mosaic of myths and imaginative flight on DE's Farm as we reinvigorate our memories and dream all possible futures together."
Becoming Othello: A Black Girl's Journey, written and performed by Debra Ann Byrd. Directed by Tina Packer. Staged by Shakespeare & Company at the Roman Garden Theatre, Lenox, MA, July 16 to 25.
"Described as a living memoir, Becoming Othello is a multimedia theatrical production with lyrical language, soulful songs, and the music that shaped the life of a resilient little girl growing up in Spanish Harlem. This choreopoem chronicles the life of classical actress Debra Ann Byrd."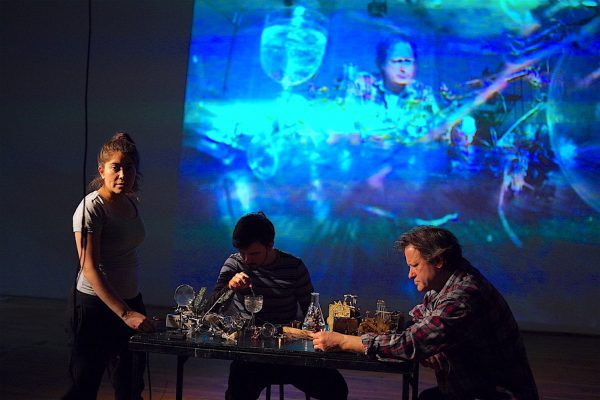 Moving Water, devised by Serious Play and written by Eric Henry Sanders. Directed by Sheryl Stoodley, with music by Jonny Rodger. A live and digital premiere collaboration between the Ko Festival of Performance and Serious Play Theatre Ensemble. Live performances: July 22-24 in the Workroom Space, run by APE @ Hawley at 33 Hawley St. in Northampton, MA. (limited audience seating). Online: July 30 and 31 at 8 p.m. and at 4 p.m, on August 1.
Sounds like a variation on Sartre's No Exit to me, with a climate crisis twist of the pitchfork: "3 apartment dwellers thrown together in an existential struggle hinging on their personal stances on climate change and a developing water crisis. Zara, Pakistani immigrant and friend to Sergei, the building's super, is missing. They've been designing a secret project to save their building from an impending flood. Luna, a Mexican oceanographic student and Drew, a climate change denier and son of the building's owner, are quickly embroiled in the search."
The Tempest by William Shakespeare. Directed By Steven Mahler. Staged by the Commonwealth Shakespeare Company in the Parkman Bandstand in the Boston Common, Boston, MA, July 21 through August 8.
The CSC returns to live performance this summer with its 25th anniversary production of Free Shakespeare on the Common. "With the safety of our artists, staff, and audiences at the forefront of decision-making, there will be a number or adjustments to this year's offering. The production will be streamlined to allow for an intermission-less performance. In addition, audience size will be limited according to the most updated state and city guidelines on capacity and social distancing. In accordance with union guidelines, CSC invites and encourages patrons over the age of 2 to wear a mask until seated, while attending The Tempest. The production will remain free, but due to expected capacity constraints, advanced registration is recommended for ease of arrival and priority access to seating. Walk ups will be welcome the night of!"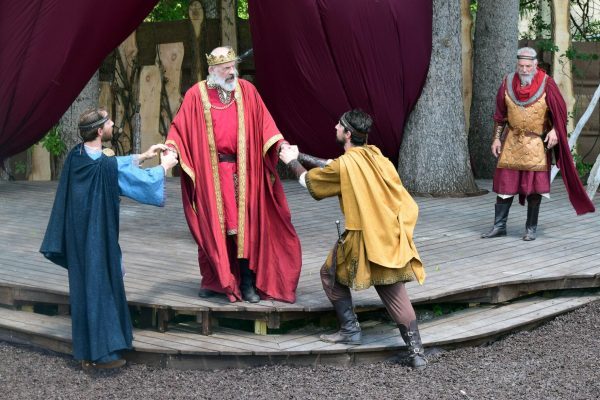 King Lear by William Shakespeare. Directed by Nicole Ricciardi. Staged by Shakespeare & Company at the (outdoor) New Spruce Theatre, through August 29.
Christopher Lloyd stars as the monarch who goes mad. W.H. Auden on the Bard's masterpiece: "King Lear, like Hamlet, is peculiarly modern because in both, nature is no longer a home. The sensuous visual world is realized in Aristotle as a universe of things in which man is only one more thing. Augustine's new insight was that man was despairing as just one more thing. The next seven centuries depicted man and nature in the familiar Augustinian Christian tradition. Copernicus set the walls of the house crumbling with a new realization of man's limitations. Pascal's thought is opposed to the early enthusiasm of scientific figures like Bruno and Kepler. There is no new house for man. Infinity must enter the image. In the nineteenth century, man's last home is music." It should be added that, now, via the climate crisis, we are poisoning what is "no longer a home."
Walking Plays: The Greenway Series. an audio play series presented by the Lyric Stage Company of Boston in collaboration with the Rose Kennedy Greenway Conservancy. The Greenway Series begins in July.
The new Greenway Series of Walking Plays will feature three 10-15 minute dramas. The first play, Rosanna Yamagiwa Alfaro's Walking It Off, will premiere in early July. It was directed by Michelle Aguillon. That will be joined mid-month by Hummingbird, written by Kirsten Greenidge and directed by Aguillon.
Outside on Main: Nine Solo Plays by Black Playwrights. Directed by Wardell Julius Clark, Candis C. Jones, and Awoye Timpo. Featuring plays by Ngozi Anyanwu, France‑Luce Benson, J. Nicole Brooks, Guadalís Del Carmen, Terry Guest, Ike Holter, Zora Howard, NSangou Njikam, and Charly Evon Simpson. Staged by the Williamstown Theater Festival on the Front Lawn of the '62 Center, Williamstown, MA, through July 25.
A world premiere production: "Discover the power and intimacy of the solo play with this series of three shows centering and celebrating Black artists and their voices through theatrical storytelling. Each show consists of three, 30-minute world premieres, created by Black writers and written for actors of color." Guest curated by Tony Award–nominated director and playwright Robert O'Hara.
Row, inspired by A Pearl in the Storm by Tori Murden McClure. Book by Daniel Goldstein. Music and Lyrics by Dawn Landes. Directed by Tyne Rafaeli. Staged by the Williamstown Theatre Festival at the Clark Art Institute (outdoors), July 15 through August 15.
"The Clark's serene reflecting pool becomes the stage for this uplifting world premiere musical that interrogates the resilience, fear, and ambition inside one individual as she aims to be the first woman to row solo across the Atlantic."
Please note: This production will be performed outdoors at the Clark Art Institute (chairs will be provided and sanitized between performances). Patrons are encouraged to dress appropriately for the weather and the elements: apply bug repellent before you arrive; wear visors, hats, and/or sunglasses for protection from the sun; bring a light sweater for cooler evenings and a poncho in the event of rain.
— Bill Marx
---
Roots and World Music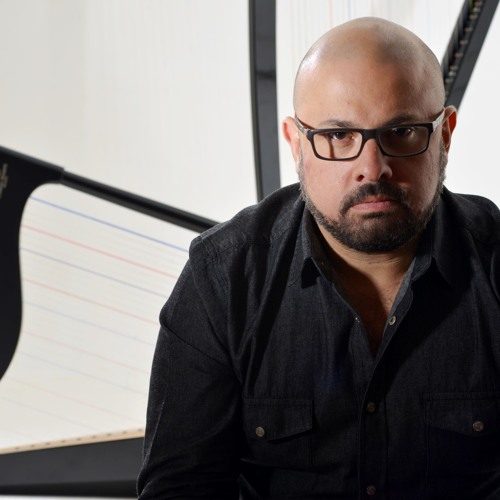 If you're looking for a nice low-key way to ease into live music, you could hardly do better than the relaxed and distanced Elliot Schoolyard Concert series on Sunday afternoons in Jamaica Plain. Coming up on July 18 is The Eduardo Project, featuring Grammy-award winning Venezuelan multi-instrumentalist Eduardo Betancourt.
Salsero Charlie Aponte spent decades as lead singer for the Puerto Rican institution known as El Gran Combo. Now he's got his own orquestra to show off his improvisational skills, and he brings it to the OceanSide Events Center on July 17 for the salsa event of the summer.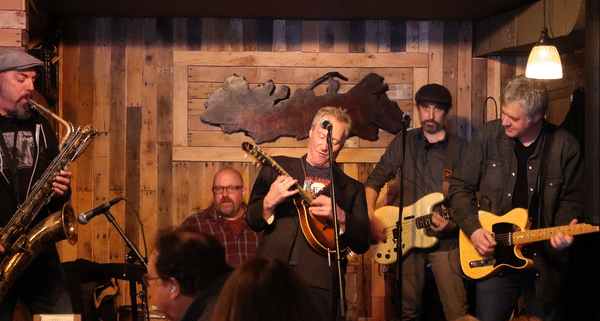 One of the most beloved local spaces for Americana music, Sally O'Brien's, has survived the shutdown and is up and roaring. On July 11 and 18, The Natural Wonders bring in their wonderful rootsy take, while July 25 belongs to mandolin wizard Jimmy Ryan & Hayride!
At Club Passim, The Men From Out of Town, an all-star tribute to Bill Morrissey, will be streamed on July 23.
— Noah Schaffer
---
Visual Art
As the summer slides into post-pandemic mode, the last stragglers in the art museum world (they tend to be campus museums) are slowly reopening. The Williams College Museum of Art in Williamsburg joins the list on July 30. Stay tuned for news from other campus museums, including Dartmouth's Hood.
Somewhat confusingly, the Hood Museum at Dartmouth will open its next exhibition, Drawing Lines, on July 17 (the museum will reopen to the public on August 4. Line has had such an important role in art-making that the French classified all the country's painters according to their orientation to line: painters of line, like Ingres, or painters of color, which included Delacroix. The Hood exhibition will explore how an artist's line can separate, divide, create boundaries, or even extend into three-dimensional space.
The New Britain Museum of American Art, which opened the installation New/Now: Jennifer Wen Ma: An Inward Sea back in May, will open a companion show, Jennifer Wen Ma at the Delamar West Hartford on July 29, The show, at the Delamar West Hartford luxury hotel in suburban Boston, presents recent some of Ma's recent work, including special edition prints on silk, such as "In the Dark and Light of Cry Joy Park." Inspired by the long tradition of Chinese "literati" landscape painting, the print/structures were created with Ma's characteristic laser-cut paper techniques, which were also used in the New Britain installation.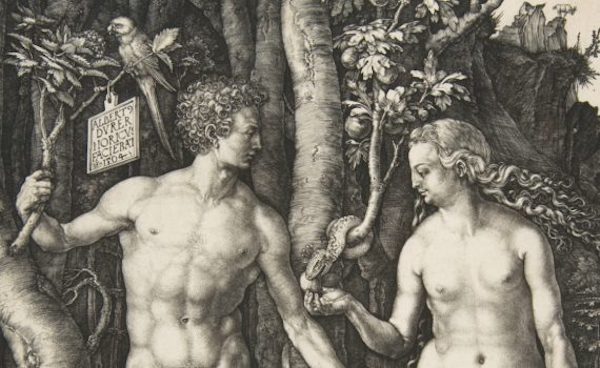 The Clark Art Institute in Williamstown opens Durer and After on July 17. It is no surprise that Durer, one of the greatest painters of the Renaissance and one of the most important and prolific printmakers in Western art, attracted many followers, imitators, copyists, and forgers. This exhibition, drawn primarily from the Clark collections, looks at original Durer prints and then  atthe "After" of his career to assess his towering legacy in Europe and beyond.
Always eager to make the best use of its extensive rural campus, the Clark will offer a number of outdoor exercise programs for those just emerging from their pandemic cloisters. The workout will take place on July 12, at the museum's "Outdoor Tai Chi," its beautiful reflecting pool, with woods, meadows, and hills in the background. The weekly drop-in class is free and no registration is required.
— Peter Walsh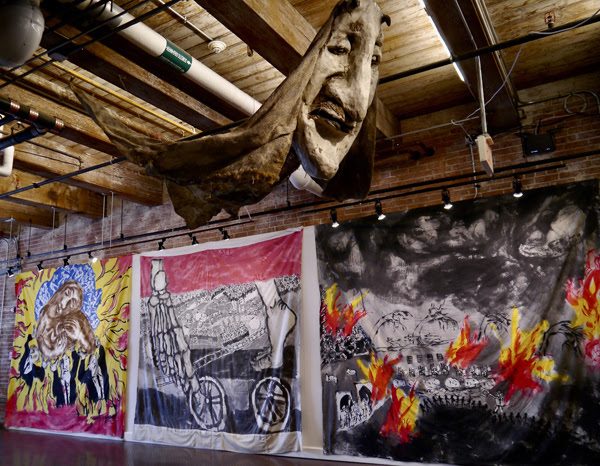 Peter Schumann's Bedsheet Mitigations: paintings on discarded bedsheets, created by the founder of Bread & Puppet Theater. Co-hosted by Midway Gallery and ARTSPEECH. Held at Midway Gallery, Fort Point, Boston, MA, through August 31.
"Dumpster-retrieved bedsheets contain quantities of secret life, sweet dreams and nightmares of anonymous sleepers' lives in relation to their history and planet." (Peter Schumann, 2021)
During this Covid-era "pause," the Vermont-based Bread & Puppet Theater was gifted a large pile of king-sized bedsheets, discarded by a hotel. Renowned visual and performing artist Peter Schumann, the political puppet theater's founder and artistic director, immediately seized upon this as an opportunity. Not only to paint a scene per day, on a dumped clean slate canvas, but also to take this on as a daily exercise, of freely slapping paint around while grappling with all the issues that have made the world a sh*tty mess."
The selections from Schumann's "Bedsheet Mitigations" series, specifically chosen for this exhibit at Midway, were first revealed at Bread & Puppet's "Insurrection — Lamentation — Resurrection Service" performances, held up in Vermont during their socially distant contact-traced 2020-21 season. Combined with these "mitigation" images will be several other bedsheet pieces on display at Midway, gleaned from Schumann's new "Crucifixion" series, which he started generating in earnest this past February-March.
— Bill Marx
---
Classical Music
Lift Every Voice
Presented by Boston Landmarks Orchestra
July 16 at 7 p.m. and July 18 at 4 p.m.
Bethel AME Church, Jamaica Plain (Friday) and Arlington Street Church, Boston (Sunday)
BLO returns to live performance with a program celebrating music "rooted in American soil": J. Rosamond Johnson, William Grant Still, Clarice Assad, Adlemaro Romero, Jessie Montgomery, and Michael Abels – alongside Ralph Vaughan Williams' evergreen Fantasia on a Theme by Thomas Tallis. Christopher Wilkins conducts.
Apollo's Fire
Presented by Tanglewood Music Festival
July 16, 8 p.m.
Tanglewood, Lenox
Jeanette Sorrell leads her crackerjack period ensemble in a program of Baroque favorites by Georg Philipp Telemann, Antonio Vivaldi, Nicola Porpora, and J. S. Bach.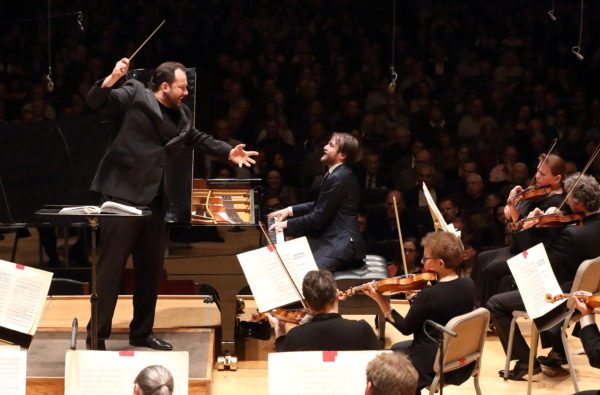 Trifonov plays Brahms
Presented by Tanglewood Music Festival
July 17, 8 p.m.
Tanglewood, Lenox
Pianist Trifonov shares the stage with the BSO in Johannes Brahms' titanic Piano Concerto no. 1. Andris Nelsons conducts; the program also includes Sergei Prokofiev's sardonic Classical Symphony.
Mélange Operatique 2021
Presented by Boston Midsummer Opera
July 22-24 at 5:30 p.m. and July 25 at 3 p.m.
Commander's Mansion, Watertown
BMO returns to action with a program of scenes, arias, and ensembles. Susan Davenny Wyner directs the music, Antonio Ocampo Guzman superintends the stagings.
Boston Pops honor John Williams
Presented by Tanglewood Music Festival
July 23, 8 p.m.
Tanglewood, Lenox
Keith Lockhart and the Pops kick off a weeks-long celebration of the iconic composer (and former Pops conductor) with an evening of his film music and pre-taped interviews with the Great Man.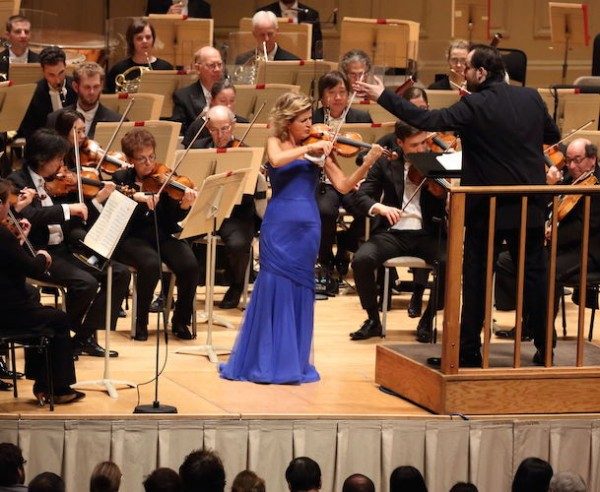 Anne-Sophie Mutter plays John Williams World Premiere
Presented by Tanglewood Music Festival
July 24, 8 p.m.
Tanglewood, Lenox
Williams, himself, leads the BSO in the first performance of his Violin Concerto no. 2, written expressly for Anne-Sophie Mutter. Andris Nelsons shares conducting duties, leading the orchestra in pieces by Jessie Montgomery, Aaron Copland, and Igor Stravinsky.
Festival of Contemporary Music
Presented by Tanglewood Music Festival
July 25-26, times vary
Tanglewood, Lenox
This year's FCM is condensed into just three concerts over two days; even so, they pack a lot in. Sunday morning's opener features chamber music by Sean Shepherd, Andrew Haig, Xinyang Wang, and Kaija Saariaho. On Monday, there's a matinee that includes works by Thomas Adès, Per Nørgård, and Andrew Norman; that evening Adès and Stefan Asbury lead the TMC Orchestra in Nørgård's Dream Play, Steve Reich's Reich/Richter, and György Ligeti's Violin Concerto.
---
Author Events
Virtual Event: Kristen Radtke – Harvard Book Store
Seek You: A Journey Through American Loneliness
July 14 at 6 p.m.
Tickets are Free, with $5 suggested donation
"In Seek You, Kristen Radtke's wide-ranging exploration of our inner lives and public selves, Radtke digs into the ways in which we attempt to feel closer to one another, and the distance that remains. Through the lenses of gender and violence, technology and art, Radtke ushers us through a history of loneliness and longing, and shares what feels impossible to share."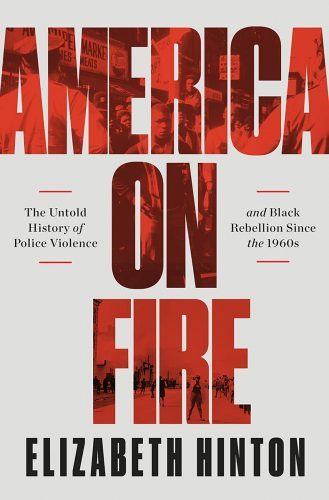 Virtual Event: Elizabeth Hinton, author of America on Fire: The Untold History of Police Violence and Black Rebellion Since the 1960s – Harvard Book Store
July 14 at 8 p.m.
Free with $5 suggested donation
"Black rebellion, America on Fire powerfully illustrates, was born in response to poverty and exclusion, but most immediately in reaction to police violence. In 1968, President Lyndon Johnson launched the "War on Crime," sending militarized police forces into impoverished Black neighborhoods. Facing increasing surveillance and brutality, residents threw rocks and Molotov cocktails at officers, plundered local businesses, and vandalized exploitative institutions. Hinton draws on exclusive sources to uncover a previously hidden geography of violence in smaller American cities, from York, Pennsylvania, to Cairo, Illinois, to Stockton, California."
Outdoor Event: Heidi Pitlor, author of Impersonation, with Tom Perrotta – Porter Square Books
July 15 at 7 p.m.
Free
"A satirical, incisive snapshot of how so many of us now live, Impersonation tells a timely, insightful, and bitingly funny story of ambition, motherhood, and class."
Virtual Event: On Shirley Jackson – brookline booksmith
July 16 at 7 p.m.
Free, $35 with book pickup or $44 with book shipped
The volume's editor (and Shirley Jackson's son) Laurence Jackson Hyman, Bernice Murphy, and Silvia Moreno-Garcia discuss Jackson's letters: "written over the course of nearly three decades, from Jackson's college years to six days before her early death at the age of forty-eight, these letters become the autobiography Shirley Jackson never wrote. They chronicle her young adulthood and her adult life: raucous holidays and trips to the dentist, overdue taxes and frayed lines of Christmas lights, new dogs and new babies. In recounting these events to family, friends, and colleagues, she turns them into remarkable stories: entertaining, revealing, and wise. At the same time, many of these letters provide fresh insight into the genesis and progress of Jackson's writing over nearly three decades."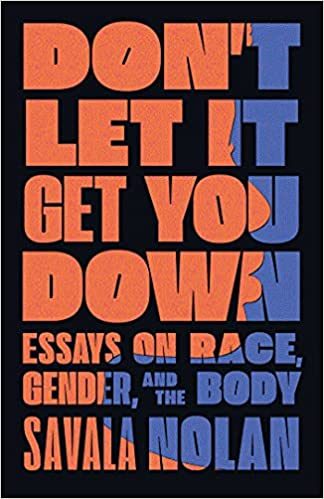 Virtual Event: Savala Nolan, author of Don't Let it Get You Down: Essays on Race, Gender, and the Body – Harvard Book Store
July 21 at 7 p.m.
Free with $5 suggested donation
"Savala Nolan knows what it means to live in the in-between. Descended from a Black and Mexican father and a white mother, Nolan's mixed-race identity is obvious, for better and worse. At her mother's encouragement, she began her first diet at the age of three and has been both fat and painfully thin throughout her life. She has experienced both the discomfort of generational poverty and the ease of wealth and privilege."
Virtual Event: Identity and the Internet: Debut Authors Panel featuring Jackie Ess, Joss Lake, Alex McElroy and Beth Morgan – Porter Square Books
July 26 at 7 p.m.
Free with $5 suggested donation
"Join Porter Square Books for a virtual panel featuring debut authors Jackie Ess (Darryl), Joss Lake, (Future Feeling), Alex McElroy (The Atmospherians) and Beth Morgan (A Touch of Jen)!" These fledgling authors will discuss the shared themes of the internet and identity in their first novels. This event is virtual and free to all — hosted on Crowdcast.
Virtual Event: Noah Hurowitz, author of El Chapo, with Jesús Esquivel – Porter Square Books
July 27 at 7 p.m.
Free with $5 suggested donation
"This unputdownable book, written by a great new talent, brings El Chapo's exploits into a focus that previous profiles have failed to capture. Noah Hurowitz digs in deep beyond the legends and delves into El Chapo's life and legacy — not just the hunt for him — revealing some of the most dramatic and often horrifying moments of his notorious career, including the infamous prison escapes, brutal murders, multi-million-dollar government payoffs, and the paranoia and narcissism that led to his downfall. From the evolution of organized crime in Mexico to the militarization of the drug war to the devastation wrought on both sides of the border by the introduction of synthetic opioids like fentanyl, this book is a gripping and comprehensive work of investigative, on-the-ground reporting."
— Matt Hanson