By Gerald Peary
Some great old films to watch while you count the days for your anti-COVID injection!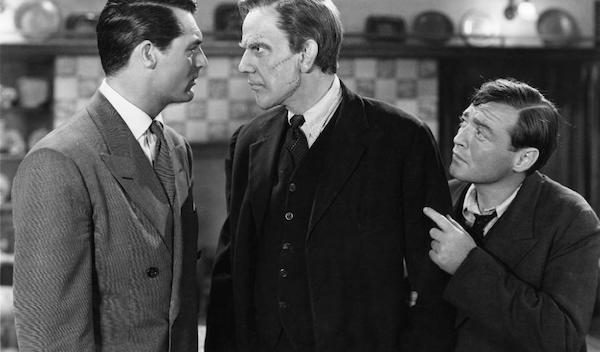 Arsenic and Old Lace (1941) — Director Frank Capra saw the spunky Broadway hit and decided he'd do it in Hollywood. He brought from the stage the spinster aunts (Josephine Hull, Jean Adair), apple-cheeked old ladies with a basement full of bumped-off bodies, and also the trumpet-blowing faux Teddy Roosevelt (John Alexander). Capra's big mistake was Cary Grant, frantic and unfunny as the aunt's drama critic nephew. Luckily, top-rank character actors — Peter Lorre, Jack Carson, James Gleason, Edward Everett Horton — invade the Brooklyn rooming house setting and save the day. Said Capra: "I let the scene-stealers run wild: for the actors, it was a muggers ball." $3.99. YouTube
Criss Cross (1949)– In this "noir" classic from director Robert Siodmak, Yvonne De Carlo is in a hot ménage a trois, married to smirky Dan Duryea but involved also with her ex-con ex-hubby, Burt Lancaster. De Carlo described her part as "a scheming two-timer whose greed takes its toll on her lovers." She's a bad girl all right, doing her "femme fatale" thing to the hilt amidst armored bank robberies, plot twists, and double crosses galore. $3.99. Amazon Prime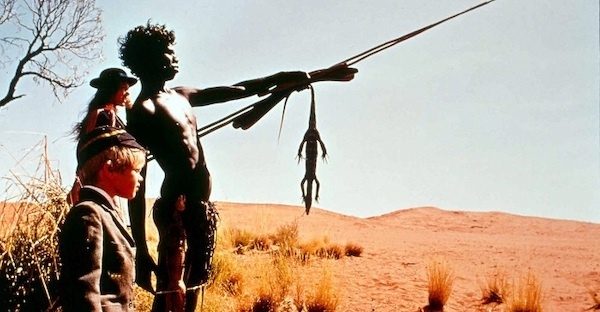 Walkabout (1971) — This vibrant, sensual, Jungian tale is set in the Australian outback. A teenage girl and her younger brother — as properly British as Peter Pan's Wendy and Michael — are lost in the wilderness, approaching death, when rescued by an aboriginal lad called Black Boy, on a "walkabout." That's a native rite of passage which requires him to spend months in solitude in the bush. For a time, all is well, as Black Boy hunts for food for all three, and they swim naked, and there's a flirtation. Alas, this idyllic life can't go on forever in a racist world, though that would be the wish of filmmaker Nicholas Roeg, an unabashed romantic. $3.99. Amazon Prime (Editor's Note: The screenplay, loosely based on the 1959 novel Walkabout by James Vance Marsha, is by one of the great living English dramatists, Edward Bond.)
The Invasion of the Body Snatchers (1978) — Phil Kaufman's fine remake of the 1950s classic ends with the best jolt since Carrie's hand coming grabbing out of the grave. It all begins with an algae-colored Hollywood goblin world seen out of Donald Sutherland's cracked windshield. It gets ever spookier. EVERYONE seems crazy, like you waking from a nightmare seeking consolation and finding your bed partner has transformed into a smirking stranger. And in Sutherland's backyard? A gasping, sweating, choking, bursting Heironymus Bosch vegetable patch of pod embryos. Amazon Prime.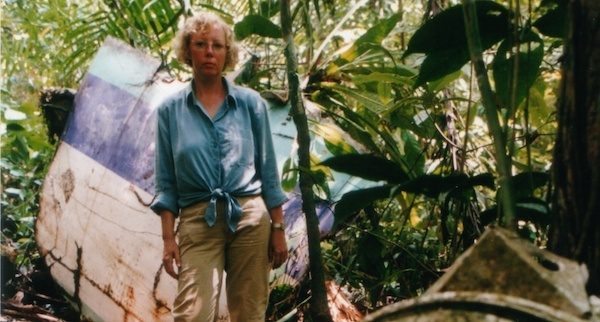 Wings of Hope (1999) — Among Werner Herzog's least-known documentaries and among his best. Almost unimaginable for he-man Herzog, the heroic protagonist, who relates her own story, is a woman. She's Juliane Koepeke who, at 17, was the only survivor of a plane crash that killed 92, and made it back to civilization from the Peruvian wilds. After 11 days. Fortuitously, Keopeke had been raised by her German émigré parents on an ecological site in the jungle. She had grown up with survival training. With a severe concussion and a cut on her arm filling with maggots, she still had the head to locate flowing water and follow it downstream until natives could find her. Incredible! YouTube
---
Gerald Peary is a Professor Emeritus at Suffolk University, Boston, curator of the Boston University Cinematheque, and the general editor of the "Conversations with Filmmakers" series from the University Press of Mississippi. A critic for the late Boston Phoenix, he is the author of nine books on cinema, writer-director of the documentaries For the Love of Movies: the Story of American Film Criticism and Archie's Betty, and a featured actor in the 2013 independent narrative Computer Chess. His new feature documentary, The Rabbi Goes West, co-directed by Amy Geller, is playing at film festivals around the world.