Please take this opportunity to make a difference for a magazine that is committed to sustaining the future of the arts in this country.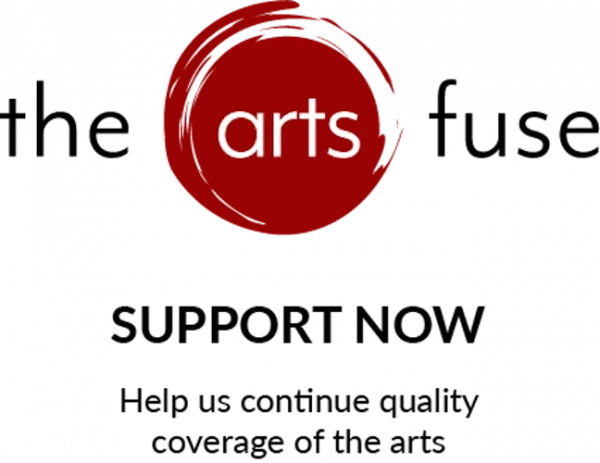 It has been an unprecedented year for arts and culture, and a challenging future lies ahead, particularly for the performing arts. The magazine has turned 14 — few online publications dedicated to arts coverage have lasted this long, not to mention under such trying circumstances. The Arts Fuse has continued to cover the ups and downs, going where other arts publications fear to tread, online and off, recognizing underappreciated classical music, jazz, theater, and dance performances. Over the past few months we have posted commentaries from a wide range of cultural organizations, including the Handel & Haydn Society, Boston Conservatory, and Double Edge Theatre Company, in which they talked about dealing with the crisis and their plans for moving beyond it. Last May the magazine also underwrote a powerful Zoom theater reading of Anthony Clarvoe's play The Living, a benefit for Boston's Theater Community Benevolent Fund. Thanks so much for your help getting us here.
The media has a crucial role to play in any cultural comeback. Independent arts criticism, commentary, and features articulate art's value to society through advocacy, criticism, news, and debate. Over the past year, the Arts Fuse has stepped up its efforts, posting over 900 articles. We have also continued to train young arts critics through our mentorship program. We will be expanding this review-writing project, in which veteran Arts Fuse reviewers mentor a diverse group of high school and college students from around the Boston area.
A number of artists and organizations, large and small, have recognized that these contributions have been vital in maintaining the artistic landscape, in Boston and around the country. Some of their testimonials can be found here and on our Facebook Winter Appeal page. Please consider making a tax-deductible contribution to sustain the Arts Fuse's level of commitment to quality journalism, which is helping to nurture the arts during these difficult times.
I appreciate your past support. As the end of the year is upon us, please consider contributing to the Arts Fuse so that we can continue our efforts. Any gifts $500 and above will become part of our major giving program called "The Infusers." These donors receive advance access to reviews and the opportunity to attend an event with a critic (when it is safe to do so). All donations are tax-deductible and can be made on this page or by going to the Facebook Winter Appeal page. I hope you'll take this opportunity to make a difference for a magazine that is committed to sustaining the future of the arts in this country.
With deep appreciation,
Bill Marx
Editor-in-chief, The Arts Fuse.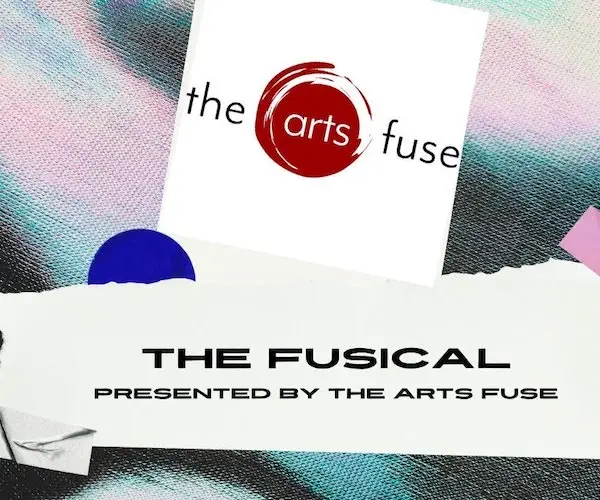 And those who missed the 2020 Fusical can still experience the stellar musical showcase. I introduce the festivities; Deanna Costa hosts. Featured performers: bluesman Ryan Lee Crosby, banjoist Clifton Hicks, and pianist Laszlo Gardony. The show also includes testaments to the importance of supporting the magazine's coverage of the arts from Gardony and Gary Dunning, President and and Executive Director of The Celebrity Series of Boston.
Go here to see the concert, which will be available for viewing on the magazine through the month of December.
To contribute to The Arts Fuse via Facebook
To contribute to The Arts Fuse via PayPal:
PayPal
To contribute to The Arts Fuse via Mightycause
To mail a donation, please make out your check out to Global Narratives, Inc., and send it to:
The Arts Fuse
103 Highland Road
#2
Somerville, MA 02144
Include your email and snail mail address with your check.
The Arts Fuse is a project of Global Narratives, Inc., a nonprofit 501(c)(3) organization based in Massachusetts.
---
Bill Marx is the editor-in-chief of The Arts Fuse. For over three decades, he has written about arts and culture for print, broadcast, and online. He has regularly reviewed theater for National Public Radio Station WBUR and The Boston Globe. He created and edited WBUR Online Arts, a cultural webzine that in 2004 won an Online Journalism Award for Specialty Journalism. In 2007 he created The Arts Fuse, an online magazine dedicated to covering arts and culture in Boston and throughout New England.