By Deanna Costa
Simplecast: https://theshortfusepodcast.simplecast.com/episodes/s3-e5-the-show-must-go-online
Facebook: https://www.facebook.com/theshortfusepodcast/<
Twitter: https://twitter.com/theshortfusepod
Patreon: https://www.patreon.com/theartsfuse
Email: theshortfusepodcast@gmail.com
This episode is all about creativity and curiosity in the age of Covid. Listen in for a roundup of some of the best arts and culture offerings available online.
---
Music
Theatre
Film
Dance
Visual Art
---
Lyrics to Obligated by Pretty Shanks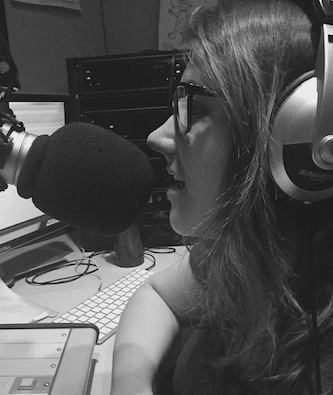 Beaten down again, though I would prefer not. The options that are present, leave much to be desired. Still I have to take, what comes with these constraints. It's better to comply than to dwell about it, after all there must be consequences. Every action that you take, must be made with consciousness. It's so easy to just say, that it's you who's not to blame. But really who else would it be? Every time I think I couldn't possibly do wrong I go out of my way just to check myself, and I know that I don't, always catch every mistake. So much for thinking that I had control. It's up to you now, to yourself you are obliged. The choice is yours to make It always has been, why do you look so surprised? You have no room to talk when, there's been so many, opportunities. But you just sat idly by, thinking that there will always be a next time. Excuse after excuse, justifying, why I'm unable, to advance. It's so draining, admitting to yourself, that what you're doing, isn't working. As much as it pains me I can't keep erasing I can't keep evading. The fact that it's on me to adjust, if not now then when? Before any regrets, so I'll take my time. Just not any longer, just not any longer. Source: Musixmatch Songwriters: Vincent Tinsay Obligated Lyrics © Self Published Through Distrokid
---
Deanna Costa is a recent graduate of Boston University's College of Communication, where she earned a B.S. in Journalism with a focus on Magazine Design. During her time at BU, she covered local concerts for on-campus publications in multiple formats. Outside of writing, she routinely interviewed artists and reviewed albums live on her weekly radio show, DJ-ed on campus events, and held the Studio Productions Director position in 2017. Currently, she is a full-time administrative assistant, a freelance music journalist, and host of the Arts Fuse Podcast: The Short Fuse.