"We are in a time that challenges each of us running arts organizations to revisit and reaffirm our institution's core existential purpose: why are we here? What do we do, and why does it matter?"
Editor's Note:
What lies beyond COVID-19 for the arts community? In a recent e-mail, Boston Baroque wrote that it "understands that collective community experiences in places like concert halls will be forever changed by this pandemic." I am asking small to medium performing arts organizations to speculate about the forms this transformation will take, their plans for survival, and the future. Double Edge Theatre has sent in its thoughts as has Boston Baroque. Now the Handel & Haydn Society has contributed to the forum.
— Bill Marx
---
By David Snead, President and CEO of the Handel & Haydn Society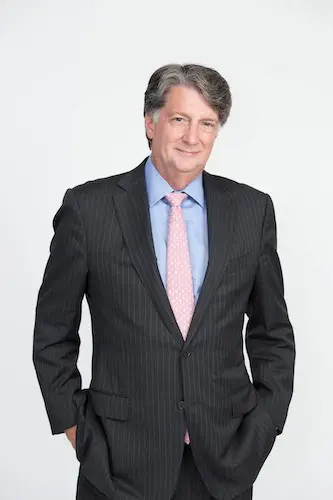 H+H has been around since 1815, so we've seen a thing or two. We've been through the Civil War, two World Wars, the 1918 pandemic, the Depression, you name it – and the resiliency, commitment and passion for music that's gotten us through 205 consecutive seasons (the most of any performing arts ensemble in the country) stands us in good stead today.
That said, like everyone else H+H is navigating uncharted waters. I was at the New York Philharmonic for 9/11 and Hurricane Sandy, and when it became apparent the pandemic would hit the US I thought, "I've got this.  I've been through this before." But we now know that, cataclysmic as those events were, they were nothing like this.
We are in a time that challenges each of us running arts organizations to revisit and reaffirm our institution's core existential purpose: why are we here? What do we do, and why does it matter? What are people really buying when they buy a ticket to our event? What does it say about what they need in their lives, and who they're counting on to deliver it? And how do you stay true to that purpose and deliver on that promise in a new way when live performances are literally dangerous to one's health?
The key is to realize the live performance itself is not the product. The product is an emotional connection delivered through the live performance – but there are other ways to deliver it as well. It all comes down to how you define what you do and why you matter.
At H+H, we've spent quite a bit of time over the past few years thinking about why we're here and what value we provide. Remember the Jet Blue ad that said "We're not an airline that provides good customer service, we're a customer service company that just happens to be an airline?" It's kind of like that.
After a great deal of research and thought, we resolved that the purpose of H+H's existence is to "inspire the intellect, touch the heart, and elevate the soul" through the performance of music. Just playing the notes isn't enough – we're out to change your life. And to accomplish this, the H+H experience has to be about sharing an emotional connection. The audience must feel a part of the performance, connected to the musicians and each other through music.
So on The Day The Earth Stood Still and our season was canceled, we asked ourselves once again, "Why are we here, and do people still need what we do?"
And it was the notion of connection – that H+H is all about sharing — that guided our pivot to online fulfillment of our existential purpose.
First, we released complete concert video of our Messiah at Symphony Hall in November and of our last public performances before the shutdown: Bach's Brandenburg Concertos at the Conciertos de la Villa de Santo Domingo festival in the Dominican Republic. Then, our musicians began videotaping performances from their homes which we shared online.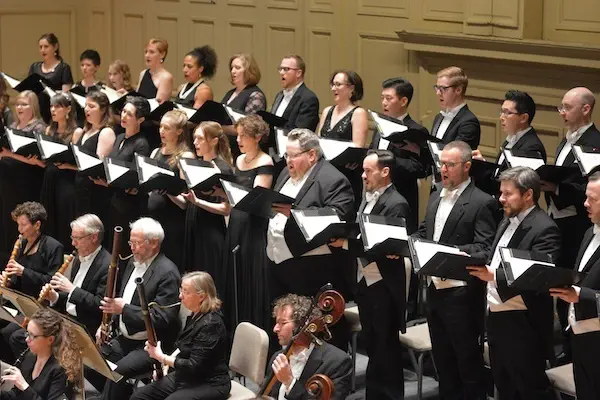 But true to our purpose, the videos weren't just about playing the notes, they were about connecting. Individual members of our cello section each introduced and performed movements of Bach's First Suite for Solo Cello. Our principal horn, Todd Williams, gave audiences an up-close-and-personal introduction to the beautiful treacheries of the natural horn (no valves!). Peter Walker from our chorus revealed himself to be a French Baroque bagpipe virtuoso. And principal flute Emi Ferguson shared how to make your own DIY flute at home with a drill, PVC pipe and a bottle of wine.
Now there are nearly 20 individual musician videos on our web site; collectively they show the power of connecting with our audience even when we can't all be in the concert hall together. More are on the way.
Seth Godin recently observed that "opportunities often come cleverly disguised as problems." Those organizations that discover creative, engaging ways to fulfill their purpose even in the age of COVID-19 will emerge not just surviving, but thriving.
You can see H+H's musician videos at https://handelandhaydn.org/hh-listening-room/.