These films will no doubt raise your spirits in the dead of winter.
By Peg Aloi
Dead of Winter at the Brattle Theater, Cambridge, MA,  today through January 31.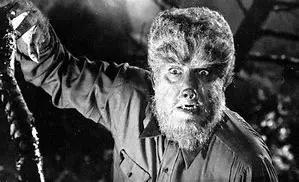 The Brattle Theatre's annual midwinter horror film festival, held in late January when most of us are feeling post-holidays anxiety and/or boredom, brings together a selection of films, from popular classics to rare and experimental works, with a common focus. This year's "Tales of the Beast" doesn't actually look at threatening animals (you may be expecting Hitchcock's The Birds or Spielberg's Jaws), but at humans who transform into animals: a psychologically powerful cinema trope. Werewolves, those lycanthropic beasties that emerge when the moon is full (that Super Blood Wolf Moon is still pretty full) dominate the schedule. Most of the screenings are in 35mm, and I'll remind lucky Boston cinema lovers — yet again — that your fair city has many opportunities to see films screened in this way at various venues throughout the area. Support these theatres every chance you get.
First up (tonight) will be a double feature of 35mm film screenings: Werewolf of London (1935) and The Wolf Man (1941), two black and white Universal classics whose excellent make-up effects established the gold standard for the rapidly changing features of werewolves when the moon reaches its zenith and turns them from mild-mannered human to vulpine predator. The Wolf Man features Lon Chaney, Jr. in his most iconic career role.
January 24 brings 35mm showings of two well-loved contemporary horror films, both that draw heavily on fairy tale imagery in their depictions of werewolf lore. Neil Jordan's The Company of Wolves (1984), co-written with the marvelous fantasy author Angela Carter, is a coming-of age-tale that serves up the Irish director's trademarks — lush visuals and subtle eroticism. Gingersnaps (2000) includes a Skype discussion with screenwriter Karen Walton. This cult favorite, directed by John Fawcett, is another coming-of age tale, but with a darker bite, equating the onset of puberty with lycanthropism (teenagers can be monstrous, can't they?). It's rare to see films that portray women as werewolves; Gingersnaps cleverly employs feminist symbolism and obscure references that will please horror aficionados.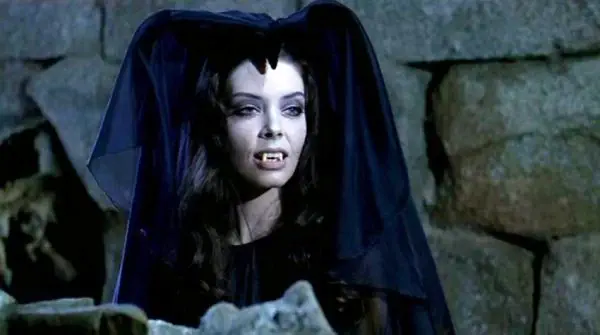 Friday 25 brings more rarities: 1971's The Werewolf Vs. The Vampire Woman (in 35mm) stars iconic Spanish cult actor Paul Naschy along with the wonderfully cheesy visuals and special effects that are characteristic of the period. It makes for a great double feature with 1975's Wolf Guy by Kazuhiko Yamaguchi. This film stars famous Japanese action performer Sonny Chiba (Kill Bill) as a superhero vigilante who's also a werewolf. This is the schlockiest night of the series and sure to please fans of retro horror (you may be one, even if you don't know it yet).
Named by many critics as one of the best animated films of the 21st century so far, Wallace and Gromit: The Curse of the Were Rabbit is a brilliant, hilarious story from everyone's favorite English cheese addicts, who happen to find their garden under siege from an evil rabbit. (Screening on January 26 and Sunday January 27). Terence Fisher's 1961 film The Curse of the Werewolf also screens on Saturday. The werewolf classic stars the inimitable Oliver Reed and it is a fine early example of the visually moody Hammer Horror films of the '60s and '70s. Also on Saturday expect a crowd for the well-loved 1981 hit An American Werewolf in London, a John Landis horror comedy which elevated the genre to new heights with superb make up and special effects, which became the new standard for cinematic werewolf transformations.
Sunday brings both the original 1958 version (starring Vincent Price) and the 1986 remake (starring Jeff Goldblum) of The Fly. This is a creepy science fiction story of an obsessed inventor and his impulsive actions that, well, change his life forever and make him crave sweets and see things as if he had thousands of eyes. Both versions are great, so don't feel bad if you can only see one. But the 1986 version, directed by David Cronenberg, does feature a naked Goldblum, just saying.
Monday's film is still TBA; how exciting!!! Tuesday at 8:30 (following a free "Elements of Cinema" showing of 42nd Street) is the 1982 version of Cat People, starring Malcolm McDowell and Nastassia Kinski, and, heck, a lot of other great actors like John Heard, Annette O'Toole, and Ruby Dee. Directed by that maven of mavens, Paul Schrader, it's sexy and weird and has music by David Bowie. The original 1942 version of Cat People screens the following night in 35mm; this is a stunning black and white horror classic directed by the visionary Jacques Tourneur. Also showing on Wednesday is the 1932 film Island of Lost Souls (the first screen version of H.G. Wells's novel Island of Dr. Moreau) starring Charles Laughton as a deliciously sadistic vivisectionist and Bela Lugosi as a creepy beastie. In this one, humans don't turn into animals; it's the other way around — via trips to the House of Pain.
The series concludes on Thursday with director Ken Russell's thriller Altered States (1980), starring William Hurt and Blair Brown in a tale in which sensory deprivation results in frightening biological changes. It's showing as a double feature with a crazy Mexican exploitation film I've never heard of called Night of the Bloody Apes — a rarely seen cult classic that looks ridiculous, gory, and fantastic. It looks like the very thing that will raise the spirits in the dead of winter.
---
Peg Aloi is a former film critic for The Boston Phoenix. She taught film and TV studies for ten years at Emerson College. Her reviews also appear regularly online for The Orlando Weekly, Crooked Marquee, and Diabolique. Her long-running media blog "The Witching Hour" can be found at at themediawitch.com.