The Boston Symphony Chamber Players gave a very satisfying performance of eclectic musical material.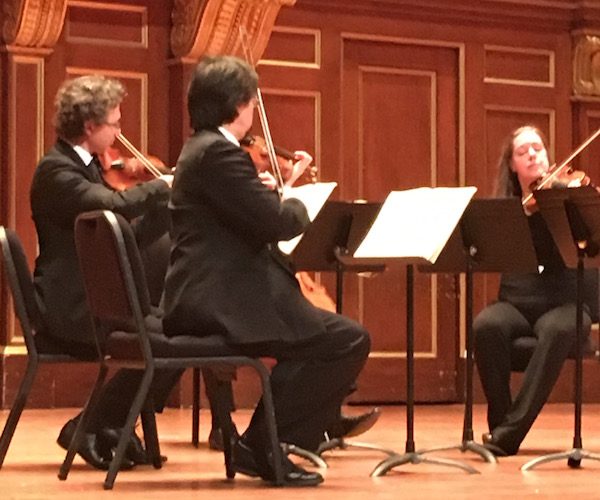 By Steve Provizer
The Boston Symphony Chamber Players are drawn from BSO musicians, an elite musical pool. With such august talent, expectations are high and indeed, the Chamber Players delivered a very satisfying performance of eclectic musical material on April 22 at New England Conservatory's Jordan Hall.
Works in the first half included three of the "Eight pieces for clarinet, viola and piano," by Max Bruch, Lili Boulanger's early 20th century "Nocturne and Cortege," and "Bohemian Café" by Stacy Garrop, who was in the audience.  After the performance, the composer mounted the stage to receive the appreciation of the audience. Following intermission, we heard Mozart's well-known Quintet in C for two violins, two violas, and cello, K.515.
The three sections of Bruch's Eight Pieces performed are called Rumanian melody (Andante), Allegro Vivace ma non troppo, and Moderato. The enjoyable pieces were completed in 1910, but are more redolent of 19th century — they are late Romantic, in the vein of Brahms. Like Brahms, who wrote for the clarinet because of his love of the playing of clarinetist Anton Stadler, Bruch had in mind his son, clarinetist Max Felix, when he wrote this. He placed the clarinet in a fairly unusual combination with piano and viola.
William R. Hudgins was the clarinetist, with Steven Ansell, viola and David Deveau, piano. Bruch utilizes a range of orchestration techniques; individual voices emerge and then are placed in effective counterpoint. Virtuosity is a must, and the performance here was precise, especially in the Allegro, which calls for extended synchronized trills from the clarinet and viola. There are also surprisingly long sections of unison playing, and they  were kept well in tune by Hudgins and Ansell.
Boulanger's "Nocturne" and "Cortege" were written at separate times, but are often programmed together. The string part can be played by violin, but here was taken by cello. Boulanger was influenced by Debussy, Faure, Ravel and Faure. Although written not long after Bruch's Eight Pieces, this music is squarely of the 20th century. The "Nocturne" is a slower, somewhat more solemn piece than "Cortege," but they are drawn from similar melodic and harmonic wells. Both pieces are intensely wrought, their delicacy is similar to the intricately crafted Art Nouveau jewelry produced at the time by Lalique or Tiffany. Debussy's translucence is present, though neither piece avoids coming to fortissimo conclusions, especially "Cortege," which utilizes a range of bow work to create rougher textures. Cellist Mihail Jojatu handled the considerable technical demands with panache and Duveau, again on piano, continued his excellent work. In these pieces, Boulanger achieves a compelling balance between beautiful sounds and edginess.
Performing "Bohemian Café" were Elizabeth Rowe on flute, John Ferillo, oboe, William Hudgins again on clarinet, Richard Svoboda, bassoon, James Sommerville, french horn, and Edwin Barker, bass. The piece was inspired by Garrop listening to recordings of street musicians in Prague. She explains: "I picture myself sitting at an outdoor café in a plaza in Prague, drinking coffee, watching street musicians set up around the plaza, and listening to assorted strands of music wafting through the air." Had I not known, I'm not sure I would have associated the music so directly with that visual picture. I visualized a shifting palette of sound, with some techniques and motifs reoccurring.
The sextet is called upon to do a multiplicity of things. There are moments when duos and trios emerge, when solos arise and are accompanied by various combinations of the ensemble. There's a bit of a Kurt Weill feel in the more dramatic moments and some jazz techniques are utilized. For instance, there is a lot of what is called in jazz "walking bass." The bass plays pizzicato, defining the harmony with single notes, while the rest of the group fleshes out the harmony. Often, the bassoon joins in with the bass. There is also a lot of off-beat accenting.
The music contains plenty of chromaticism, but it is essentially tonal and there is a fair amount of meter shifting. While there are discrete sections, each varies internally so much that it's difficult to describe a given section with a particular adjective or tempo marking. The performance was strong and expressive, although there may have been a few transitions that might have been crisper. This is a very entertaining piece — one that deserves to be performed regularly.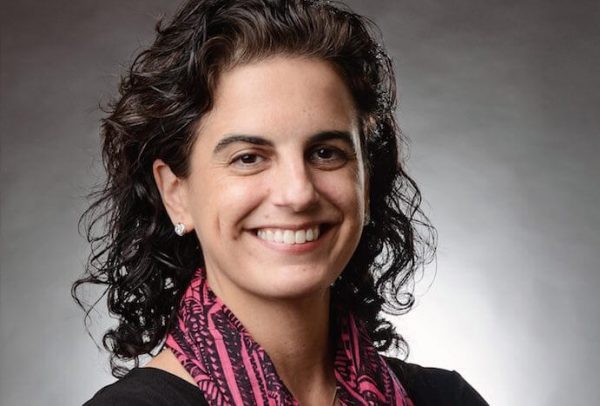 The second half of the concert was given over to Mozart's Quintet in C for two violins, two violas, and cello, K.515, performed by Haldan Martinson and Alexander Velinzon, violins, Steven Ansell and Cathy Basrak, violas and Mihael Jojatu, cello. Note the extra viola, an instrument that Mozart himself played, which may explain its unusual presence in his string quartets.
As with all of the more popular of Mozart's compositions, K.515 has been analyzed to a fare-the-well, so there is no need to go into depth. The piece is in four movements, though the first movement, Allegro, is so expansive it could be understood to be an exercise in sonata rondo form. The second movement, Menuetto, Allegretto, Trio, is also extended and varied. The third movement is a slow Andante and the fourth is a playful Allegro.
As I listened, I pondered why this music is so durable and lasting. It struck me that Mozart managed to achieve an incredibly satisfying balance between the known, the unexpected, and the mysterious: we hear the continuity from the Baroque and Haydn. He often undermines our harmonic and melodic expectations an creates textures that ring in overtones that provoke a sense of wonder. This performance was adept and expressive enough to let us hear Mozart's music speak in its unfathomably charismatic way.
---
Steve Provizer is a jazz brass player and vocalist, leads a band called Skylight, and plays with the Leap of Faith Orchestra. He has a radio show Thursdays at 5 p.m. on WZBC, 90.3 FM and has been blogging about jazz since 2010.