A new pop-up holiday market at the Boston Public Market invites you to expand your local foodie horizons.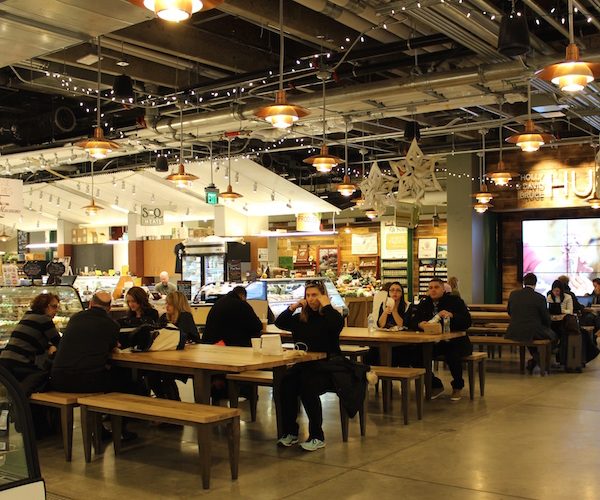 By Linda J. Mazurek
Do we really need more jams or barbecue sauces or fermented products??!! Apparently we do, because people keep introducing their versions of them, and coincidentally, some of these companies have only been around for a year or two. Several of these new products will be on sale at a new pop-up holiday market at the Boston Public Market (BPM), every Saturday and Sunday from now through December 17th, so this would be a great time to expand your local foodie horizons (as I plan to do)!
The festive BPM Holiday CR[EAT]OR Market will host between six and eight local artisans selling specialty foods, jewelry, artwork, and home goods, but since this is a food column, I decided to focus on the food companies that are new to me. Some (Doves and Figs, Alex's Ugly Sauce, Cape Cod Cranberry Growers Association) have been around for a while and will also be participating. Here are some of the newbie stories.
On Saturday, November 25, sweet offerings – think jams, jellies, fruit butters, and granola – will be offered by Kiss Flower Farm, founded in 2013 in Norwell as a B&B. The one-acre property has an 1876 New England farmhouse and horse barn and, of course, an organic garden. Like most local specialty foods, this line is made in very small batches using organic and local ingredients as well as what the owners grow on the property.
"I like to keep things fresh and interesting, so I'm always trying out new flavors," said Lisa "Elis" Papandrea, the founder. "Our specialty jam flavors, like Tomato Vanilla, Strawberry Basil, and Peach Bourbon, have had just as much success as our traditional basics, like Blueberry, Raspberry and Strawberry!"
What intrigued me, though, were their flavored sea salts: Wild Fennel Sea Salt with Lemon and Chilis, Lavender Sea Salt, and Wild Mushroom Sea Salt, all $5.00. Their salt blends are made with kosher sea salt and farm-grown ingredients, and each one can add interesting flavor to a variety of dishes, from appetizers to desserts. Wild fennel grows abundantly on the property, so the owners harvest the seeds and blend them with toasted lemon zest and crushed red chilies. They recommend using it as a finishing salt on roasted vegetables (particularly the fall ones, like Brussels sprouts and squash), on chicken or fish, or on hot buttered popcorn. The lavender is both savory and delicately floral, making it a perfect rub for roasted or grilled meats, root vegetables, and squashes. A generous sprinkle also adds wonderful flavor to baked or mashed potatoes and salads. Finally, the wild mushroom, made with dried porcinis, has a rich earthy mushroom aroma and flavor. It makes for a great finishing salt for vegetable and rice dishes, and it's tasty on fish, eggs, steak, chicken, and even popcorn.
Among the more exotic products the company also makes are lavender apple and cardamom pear butters; pear cardamom cranberry sauce; pear ginger chutney; and mango and passion fruit, red plum and blackberry, and mango and hot pepper jams, all $8.99.
As for the unusual name, Lisa explains: "I love birds but my all-time favorite is the hummingbird. 'Kiss Flower' is a literal translation of the Portuguese word for a hummingbird, since they go from flower to flower, 'kissing' each one."
You can visit several companies on Saturday, December 2. At the savory end of the spectrum, you'll find fermented products made by Pigeon Cover Ferments, in Rockport. Founded by Dylan and Kristen L'Abbe-Lindquist just last year, they will be bringing their entire line to Boston – six flavors of sauerkraut and a vegan kimchi. The flavors are Simply (cabbage and sea salt, the classic combination), Peppered Caraway (a traditional kraut with caraway seed, spiced with a black pepper blend), Tumeric Ginger (medicinal turmeric, spicy ginger, sweet carrots, and garlic), Garlic Dill (if you love pickles, this is the kraut for you!), and Ginger Beet (a juicy red kraut, with sweet red beets, fresh ginger, and a hint of bay). They'll also have Salsa, their take on the Mexican classic. The Tumeric Ginger is, so far, the customer favorite. The Simply is $8 a jar, the others are $10.
They lacto-ferment their products, using sea salt as the preservative. They do not add any brines, vinegar, or water, so the krauts are a raw, probiotic, refrigerated food. Dylan and Kristen source about 90% of their produce from small North Shore farms, and their salt comes from a neighboring Gloucester company, Atlantic Saltworks.
The couple spends their free time bringing an old house back to life, gardening, keeping chickens, and slowly building a homestead. They have a small greenhouse, large garden, and many raised beds. When they found that they were always left with vegetables that would otherwise go to waste, they started canning and fermenting as a way to reap the benefits of their hard work and preserve food to sustain them through the long New England winters.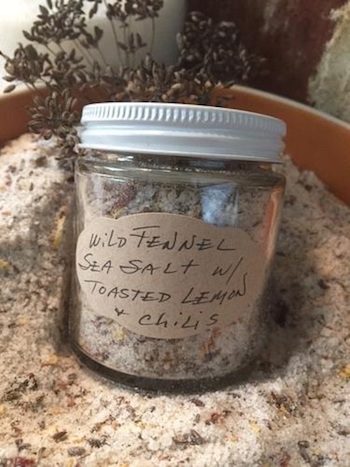 "Pigeon Cove Ferments is a fermenting business working with small scale, local farmers and a local salt company to offer the public a unique line of flavored, lacto-fermented sauerkrauts and kimchi," said Kristen. "Our products are alive with probiotic, gut-friendly bacteria. They also taste delicious and are a great accompaniment to many foods, from meats and fish to cheese and eggs, as a topping on salads and sandwiches, or eaten straight out of the jar!"
The founders of No Joke Smoke BBQ, based in Swansea, will have their three sauces, all seasonal and organic: Pineapple Bomb, Saweet Heat, and Strawberry Habanero.
According to their Web site, "We are native New Englanders who have lived our entire lives in Massachusetts. For the last 8 years, we have traveled to some of the best barbecue cities in the United States to get inspiration and ideas for our own brand of seasonal sauces and flavorful slow smoked meats that reflect the spirit of the New England region that we love. Staying true to our local roots, we strive to bring you a truly original, New England-inspired experience unlike any you have had before!" (The company's founders are Sharon and Ryan Nahas.)
Members of a consortium of curated crafts made in Massachusetts, under the umbrella of Made in Massachusetts, will also be present on December 2. Among the products they promote are grass-fed beef jerky, craft sodas, local honey, and a product called Hot Chocolate Balls.
Other interesting-sounding food companies that will be at the BPM for the next few weekends include Smackadoodles (cinnamon rolls from Dartmouth), ParTea (all-natural booze infusers), and Urban Cupcake Company (specialty mini-cupcakes made with all-natural ingredients in Boston). For the full schedule, go here.
Bon appétit!
The first vendor is coming all the way from Rhode Island to share her goodies with us! Kathleen Bellicchi, owner of Bellicchi's Best Biscotti in Warren, makes all her biscotti with premium ingredients (organic oranges and lemons), and premium local ingredients, like cage-free Rhode Island eggs, and King Arthur flour and Cabot butter from Vermont. A 3-pack costs $12, a bag of 6 is $24.
She makes four basic flavors: Almond Fennel Orange, Cocoa Nibs, White Chocolate Macadamia with Lemon, and Johnnycake/Johnny Cranberry. She also makes gluten-free versions of the first two flavors, and is developing savory versions, so stay tuned!
If you need a guilt-free reason to try these, please note that she donates 5% of annual profits to The Alzheimer's Organization, in memory of her husband, with whom she founded the company.
---
Linda J. Mazurek is an award-winning communications professional, with more than 25 years of writing and editing experience. Blending this with her passion for food, she has written more than 90 articles since late 2006, published both online and in print, including nine in The Boston Globe's food section.