Why aren't more people in the print media here paying attention to the London Jazz Festival? Last year, when I attended a week of the festival, I idly thumbed through the Times each day looking for reviews, previews, any mention at all, and coverage seemed meager. This year, the same or maybe less coverage.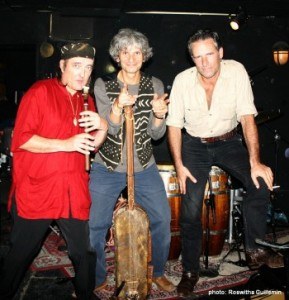 By Steve Elman.
I kept saying "hundreds," but my wife Joanne wouldn't believe me. So I counted everything up.
The London Jazz Festival, through November 21, is presenting or co-sponsoring 239 events, including 210 pure music concerts, 11 spoken-word events, four workshops, and 11 events that involve music and some other genre. There's a 67-page program book, for heaven's sake.
How do John Cumming and his companions at Serious Productions do it? I intend to ask him if we can have lunch on Friday.
And why aren't more people in the print media here paying attention? Last year, when I attended a week of the festival, I idly thumbed through the Times each day, looking for reviews, previews, any mention at all, and coverage seemed meager (should I write meagre?). This year, the same or maybe less coverage. A column inch, mentioning four events, in the Times's Saturday magazine supplement Playlist ("Your essential cultural week"). Nothing—not a sausage—in the Sunday supplement Culture except for two, tiny, 9-point-type mentions of broadcasts from the festival in the radio listings. Having dinner today with former Boston Globe columnist Steve Bailey, and maybe he will have some insight.
Last night was our first show of the week. Took a journey to Kingston, a winning section of Greater London that once was a far-distant community but has been absorbed in the city's amoeba-like growth. A half-hour ride from Waterloo station and we were still in London.
Kingston has a bustling pedestrian zone, a darn good Turkish restaurant called Cappadocia, and a new (completed 2008, after four years of gradual furnishing of an unfinished shell) 900-seat space called The Rose, inspired by the long-gone, Shakespearian-era theater of the same name in London. Three ranks of seats, a space for groundlings, and a thoroughly modern arsenal of stagecraft with a glorious sound system.
Seating less than comfortable, although brand-new. But I quibble. Who can argue with a brand-new, community theater on such a scale? Not this guy.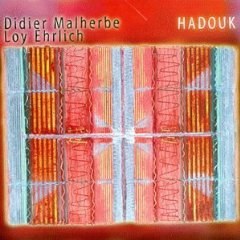 Especially when the music was so enjoyable: two acts, well-paired, the Parisian trio Hadouk and Andy Sheppard's quintet, the same band that performed his recent ECM CD, Movements in Colour.
Both ensembles feature remarkable percussionists using unorthodox kits. (This must be my week for percussion—I noted Bob Moses's arsenal in my review of the Fringe/Liebman/Moses show at the Lily Pad, posted on The Arts Fuse before leaving for Albion.)
Steve Shehan plays the kit in Hadouk, about which more in a paragraph or two— a couple of congas, spiral cymbal, a shaker rigged to a hi-hat pedal, big djembe or doumbek drums, some unidentified skin drums, miscellaneous cymbals, and noisemakers.
Kuljit Bhamra plays with Sheppard, primarily working on tabla (he has one banyan and four tabla drums, each tuned to a different pitch), plus a ride cymbal, a finger-cymbal tree, a talking drum, and a small trap. Both percussionists used their hands and some conventional wood tools to produce sound, but Shehan also brought out some oversize whisk brooms, and Bhamra picked up a springy stick when he moved to his non-tabla instruments.
So the feel of the evening was world music or something like it? Not exactly.
Hadouk is more the world-music-fusion band. It's led by reedman Didier Malherbe, who plays the doudouk, (a double-reed instrument from the Caucasus—Malherbe's is from Armenia), soprano sax, and flute. Shehan is the percussionist. Loy Ehrlich holds it together, playing bass lines on keyboards, soloing on same, and also picking up the hajouj (a three-string, Moroccan, skin-frame, baritone guitar, amplified) from time to time. The band's name is a portmanteau of "hajouj" and "doudouk."
But the music they make is unmistakably jazz. There's very little aimless noodling in the exotic. The tunes are focused and well-shaped. Jazz references are there for anyone to hear.
Malherbe played Monk's "Round Midnight" on doudouk as an intro to a Monkish original and later, in the intro to another piece, doled out a chorus of "St. James Infirmary." His sound on that axe is reminiscent of Jimmy Giuffre's breathy clarinet chalumeau, and, like Dave Liebman, he adeptly adapts the limited pitch range with embouchure and finger tricks. His flute owes a debt to Herbie Mann, and he obviously admires Wayne Shorter's soprano saxophone work.
More jazz from the percussion chair. On another tune, Shehan played almost entirely in a straight swing feel, despite the unusual way in which he produced it.
Despite Ehrlich's ability to make his keyboard sound alternately like grand piano, electric piano, kora, or even tabla, his soloing and chordal support are decidedly in the jazz tradition. And even when Ehrlich played hajouj, the amplification made it more a Western bass than a third-world color.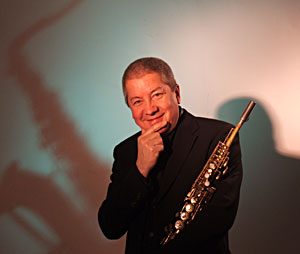 Sheppard's quintet, on one level, is a more muscular iteration of ECM dream-music. Sheppard, on tenor and soprano, guitarist John Parricelli, and bassist Arild Andersen, are all cogent soloists. Eivind Aarset provides electronic atmosphere, using keyboards and guitar, and Bhamra is a scintillating tabla player who thinks jazz as he plays Indian.
On another level, Sheppard seems interested in amalgamating non-Western influences into a jazz framework—a kind of flipside to Hadouk's approach. "Bing" uses some tricks of Indian music, including a catchy repeated figure that closes the head. "Dancing Man and Woman" is a bit Sephardic—that is, Jewish/ Moorish/Iberian. "We Shall Not Go To Market Today" brings in a semi-Caribbean feel. "Navi Navi Moe," named for a Gauguin painting, is an enormously appealing composition that, at least in its inspiration, evokes the South Pacific.
Ultimately, though, this is a group-identity music. Sheppard can be an electrifying soloist—I saw him here last year with Carla Bley's "Lost Chords," and he was immense—but each of his solos but one on this night stopped short of the virtuoso display I expected. And even in "Dancing Man and Woman," his tarantella-like conclusion, which offered a full two minutes of circular-breathing arpeggios on soprano, was more in a third-world spirit than a first-world one.
Ironically, it was Arild Andersen who provided the most satisfying pure-jazz solos of the night. I have admired his tone for years, but in this particular hall and with this particular band, he delivered some of the most beautiful sound I have ever heard from the bass. His intonation was perfect, his attack impeccable, and his story-telling riveting.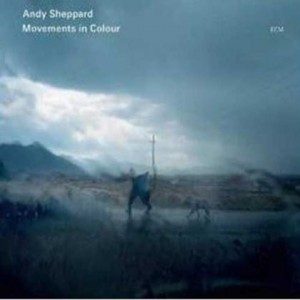 Throughout the night, I kept thinking of Weather Report. Not that the music was particularly electric or poppish, but rather because Josef Zawinul and Wayne Shorter made such a commitment in that band (incredibly, it's now 40 years since they had the idea), showing that group improvisation could take a direction different from those of free jazz and Miles Davis's electric music.
Each of these bands has made a similar commitment, and they advance this relatively new tradition in delightful ways. I want to hear each of them five years from now, if they can stay together. Time may give each of them the foundation on the ground to achieve true flight.