Arts Fuse critics select the best in film, dance, visual arts, theater, music, and author events for the coming weeks.
By The Arts Fuse Staff
Film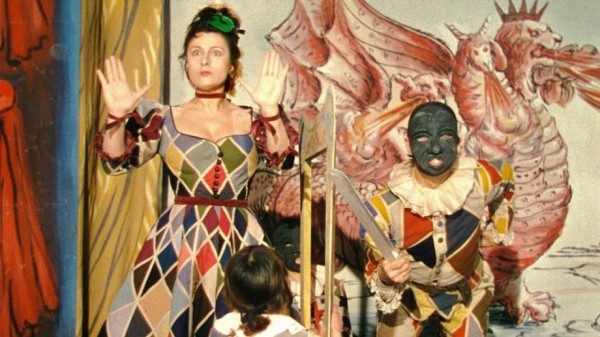 The Complete Jean Renoir
June through August
Harvard Film Archives, Cambridge, MA
The HFA presents a retrospective of works from one the masters of cinema. Arts Fuse feature.
Personal pick of the week: The Golden Coach on August 7 at 7 p.m. Shot in gorgeous Technicolor by Claude Renoir, the film is set in 18th century Peru and focuses on a band of Italian strolling players who are attempting to bring art and culture to South America. The delightful proceedings are "light and serious, cynical and beautiful, a blend of color, wit, and Vivaldi's music." And it stars the great Anna Magnani!
The 22nd Annual Boston French Film Festival
Through July 30
Museum of Fine Arts, Boston, MA
The festival ends today:
Swagger on July 30 at 4:30 p.m.
Swagger takes us inside the astonishing minds of 11 teenagers living in underprivileged housing projects in Aulnay and Sevran, France. Using a mix of genres including science fiction, musical, and teen movie, Babinet brings the words and fantasies of these extraordinary kids to life. The result is a surreal documentary that focuses on the talents and aspirations of its subjects, rather than their hardships and fears. Musician Jean-Benoît Dunckel, half of the electronica duo Air, provides a dreamy soundtrack. Swagger was nominated for Best Documentary prize at the 2017 César Awards.
The Odyssey on July 30 at 7 p.m.
Jérôme Salle's biopic takes a clear-eyed look at the famed explorer, admiring his ambition and magnetism while probing the darker side of his obsessive nature. Crystalline underwater cinematography and sun-drenched shots of Cousteau's boat, the Calypso, set the stage for strong performances. With Lambert Wilson (Of Gods and Men) and Audrey Tautou.
Woods Hole Film Festival
Woods Hole, Cape Cod, MA
through August 5
The 26th Annual Woods Hole Festival continues all week. Some picks from a week of great independent films include:
July 30 at 9 p.m. – Joe Cocker: Mad Dog With Soul: The life and struggles of "one of the great primal rock and roll vocalists of all time" who passed away in 2014.
July 31 at 7 p.m. –  Taking On The Kennedys: This campaign documentary follows a political novice named Kevin Vigilante as he takes on 26-year-old Patrick Kennedy in a run for U.S. Congress in 1994. Joshua Seftel gives us a rare glimpse into the inner workings of a funny, cringe-worthy race.
August 1 at 6 p.m. – Mashpee Nine: In the summer of 1976, nine members of the Mashpee Wampanoag tribe were brutally arrested in the middle of a traditional drumming ceremony. The subsequent trial became a celebrated battle for justice and generated cultural pride in a small Native American town on Cape Cod.
August 2 at 5 p.m. – The Bullish Farmer: Distraught over the loss of his best friend on 9/11, John Ubaldo traded in his high finance career on Wall Street for 185 acres of land in Cambridge, NY. His aim was to live a quiet life as a small farmer. Instead, he became a passionate and outspoken activist, fighting to preserve small farms in rural America.
August 3 at 6 p.m. – The Sunrise Storyteller: On her 16th birthday, Kasha Sequoia Slavner set out on an ambitious mission to travel the world for six months with her mom, camera in hand and no clear road map. Across seven countries she introduces us to people determined to rise above adversity as well as trailblazers who are searching for sustainable and creative solutions to some of the world's most pressing issues. A film that proves that where there's a will, there's a way.
August 4 at 9 p.m. – Horn From the Heart: The Paul Butterfield Story. A tough kid from Chicago's south side, Paul Butterfield learned the blues in the early '60s from the gritty masters who hung around his backyard. The musician died in 1987 of a drug overdose at the age of 44. Through his music and words, along with a round-up of first-hand accounts from his family, his bandmates, and those closest to him, we hear the complex story of the man who many call the greatest harmonica player of all time.
August 5 at 7 p.m. – Dolores: A hit at the Independent Film Festival of Boston, the film explores the inspirational history of the influential co-founder of the first farm workers' union (with Cesar Chavez). Dolores Huerta empowered a generation of immigrants to stand up for their rights; at the same time she had to withstand constant attack from foes and friends alike. Dolores sets the record straight on one of the most effective and undervalued civil and labor rights leaders in modern U.S. history.
King Kong
August 8 at sunset
The Boston Greenway's Wharf District Park (located between Milk and India Streets), Boston, MA
Bring the kids so they can experience the magic of the original 1933 movie, from the stop-motion animation by Willis O'Brien to the groundbreaking musical score by Max Steiner. See Fay Wray scream for her life! See the 50-foot ape fight planes atop the Empire State Building! As the prophet said: 'And lo, the beast looked upon the face of beauty. And it stayed its hand from killing. And from that day, it was as one dead.'" Trailer
Shadow of the House
August 9 at 7 p.m.
Concord Museum, Concord, MA
Local filmmaker (The Guys Next Door) Allie Humenuk's Shadow of the House is an splendidly intimate portrait of photographer Abelardo Morell, an examination of the mystery and method that fuels his artistry. The narrative skips across time and space, from Morell's early childhood escape from Castro's regime to his status as a world-renowned photographer. The narrative explores his life as an artist and his eventual return to Cuba after 40 years of living in exile.  A Q&A follows the screening.
Feed Your Head: Films from 1967
August 11 – September 2
Museum of Fine Arts, Boston, MA
50 years ago the Summer of Love welcomed the release of several innovative and/or significant American films. The MFA series will screen:
In the Heat of the Night
August 11
The Graduate
August 12
August 20
Guess Who's Coming to Dinner
August 12
August 13
The Dirty Dozen
August 13
August 19
Cool Hand Luke
August 17
In the Heat of the Night
August 18
You Only Live Twice
August 18
Valley of the Dolls
August 19
In Cold Blood
August 20
— Tim Jackson
---
Visual Arts
Nick Cave – Until
Through August 31
Mass Moca, 1040 Mass Moca Way, North Adams, MA
Entering into this almost football-field-sized utopia, one walks through a ceiling to floor cascade of glistening metallic wind toys, to approach a towering centerpiece of blackface lawn jockeys, and deconstructed chandeliers. "I had been thinking about gun violence and racism colliding," Mr. Cave said. "And then I wondered: Is there racism in heaven? That's how this piece came about." Famous for his wearable sculptures (known as "sound suits"), the artist shocks all with this immersive breathtaking exhibition. It's his largest installation to date, and, sadly, coming down in August.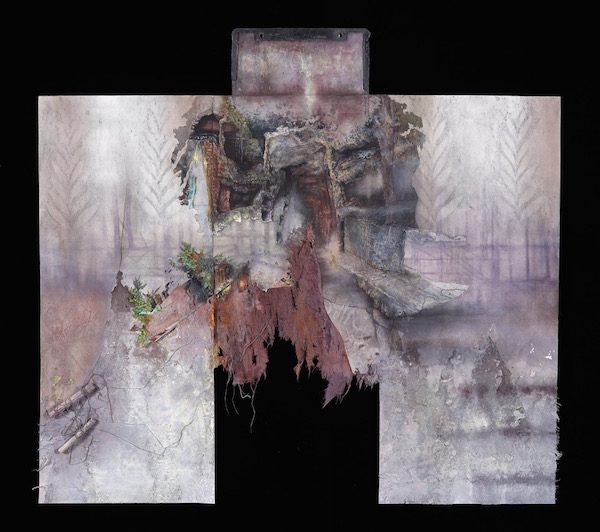 Thomas Lyon Mills
Through August 18
Rafius Fane Gallery, 460C Harrison Ave, Boston, MA
For over twenty five years, Thomas Mills has begun his paintings in the Italian catacombs. Then he returns to his Rhode Island studio to color and re-interpret the images, often with elements of his own dreams. So where is his work located? According to the artist  "… where the visible and the invisible meet, where the observed and the intuitive lie side by side, and where the seen pays a constant debt to the unseen." In his art, worlds dissolve into each another; he makes us of oil, acrylic, conté crayons, pieces of paper, watercolor, charcoal, and glass eyes. Mills's mystical images also feature miniature object; he replaces trees and stumps with old tools and bones.
Nari Ward: Sun Splashed
Through September 4
West Gallery, Institute of Contemporary Art, 25 Harbor Shore Drive, Boston, MA
"My work isn't about abstract society, but is about making us all aware of our role in authoring that society. We are all creators rather than passive receivers." The Jamaican-born, Harlem-adopted rising star presents the largest collection of his work to date, inspired by the Street, the Sky, and the Sun. In the making of these awe-inspiring large-scale installations, he actively engages with local sites, creating from the most unexpected of materials. We The People, 2011, made of dangling colorful shoelaces and installed with the help of the ICA Teens, reinvigorates and personalizes the sleepy text of American history with community and learning.
Listen Hear: The Art of Sound
Through September 5
Isabella Stewart Gardner Museum, 25 Evans Way, Boston, MA
Sound was of profound importance to Isabella Stewart Gardner, who supported musicians and composers and organized frequent musical performances for her friends. Celebrating how sound interacts with space, this group exhibition of seven works has been installed throughout the museum and its contemporary wing, including two off-site pieces of public art at a nearby park and at the Ruggles T station. The Gardner's breathtaking courtyard hosts a charming highlight — a light-hearted installation (Lee Mingwei's Small Conversations) that fills the air with the chirps and whirrs of imagined fauna.
Inventing America: Rockwell and Warhol
Through October 29
Norman Rockwell Museum, 9 Glendale Road, Stockbridge, MA
Leading Pop artist Andy Warhol and beloved American illustrator Norman Rockwell are displayed, side by side, for the first time. This exhibition includes over 100 original works, along with personal artifacts, process and study materials, and film, video, and photographs. Two seemingly opposite artistic personalities are compared and contrasted: the aim is to shed light on how America saw itself during the 20th century, with special attention to issues of consumption and commodification.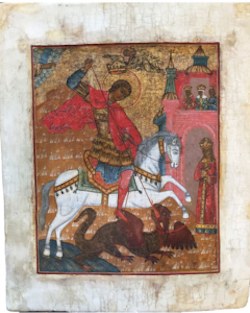 Fantastic Beasts in Iconography
Through September 24
Museum of Russian Icons, 203 Union Street, Clinton, MA
This exhibit emerges straight from the pages of ancient bestiaries; it is a pictorial fantasia made up of the natural symbols of the Russian Orthodox Church. One finds the usual creatures, such as the dove and the donkey, along with the more unusual creatures, such as Hellmouth, the cavernous representation of the underworld. There are also alternative images of Eastern and Western dragons. Viewers are encouraged to ponder the symbolism and histories of these magnificent beasts; at the time of these drawings, they were thought to be real. The presentation includes over 50 icons and artifacts, as well as six mounted dragon heads, created by Worcester artist Hilary Scott.
Steve McQueen – Ashes
Through February 25
West Gallery, Institute of Contemporary Art, 25 Harbor Shore Drive, Boston, MA
"Life and death have always lived side by side, in every aspect of life. We live with ghosts in our everyday." – Steve McQueen. Appearing in the U.S. for the first time after its admired reception at the 56th Venice Biennale in 2015, this two-sided video installation contains footage of a young black fisherman and a documentary about his death, a victim of drug violence. This exhibit is being shown alongside the work of Jamaican artist Nari Ward, which should spark some interesting public dialogue, given that the ICA/Boston recently presented some of the work of Dana Schutz. The young white female artist was recently criticized in the mainstream media for her controversial painting of the corpse of Emmett Till.
Stitched into Memory
Through September 9
Waterfront Square, 290 Congress St, Boston
Adire (tie and dye), the resist-dyeing technique of the Yoruba people, is one of the oldest textile traditions in the world. This large scale installation proudly celebrates Boston's African Diaspora communities, past and present. The show's towering 30' by 9' textile mural was created by local artist and educator Stephen Hamilton, who worked with nine Boston teenagers for over four months, teaching them the West African traditions of dying and weaving. The mural's traditional patterning recalls the image of expanding stars shooting upwards to the heavens on a dark night sky.
— Aimee Cotnoir
---
Dance
Beantown Tapfest
Master Classes: July 31 through August 6
Deborah Mason School of Dance, Somerville, MA
Performances: August 4 at 6 p.m. & 8:30 p.m.
Boston University Dance Theater, Boston, MA
Julia On Tap brings the eighth year of the Beantown Tapfest back to Somerville. This annual festival highlights tap's finest, with master classes taught by renowned dancers from Boston to Belgium. Not a dancer, but love tap? Attend one of the two culminating performances on Friday, August 4, which showcases the talents of the festival's impressive faculty.
Bodies and Choices
August 4 & 5 at 8 p.m.
Green Street Studios
Cambridge, MA
Nozama Dance Collective presents a performance of works that focus on the company's mission of female empowerment, featuring guest artists Alive Dance Collective, Colleen Roddy and Dancers, Erica Nelson and Dancers, Evolve Dynamicz, and Mariah Rasmussen and Dancers, with a special performance by the Big and Little Sisters of the Big Sisters Association of Boston.
And further afield…
Sphere
August 5 from 11 a.m. to 3 p.m.
White-Ellery House
Gloucester, MA
Choreographer/director Sarah Slifer Swift, composer Kirsten Miller, and filmmaker Andrea Minicozzi present their dance installation Sphere. The work explores women's social and political power through the lens of the historic White-Ellery House, utilizing movement, film, and sound.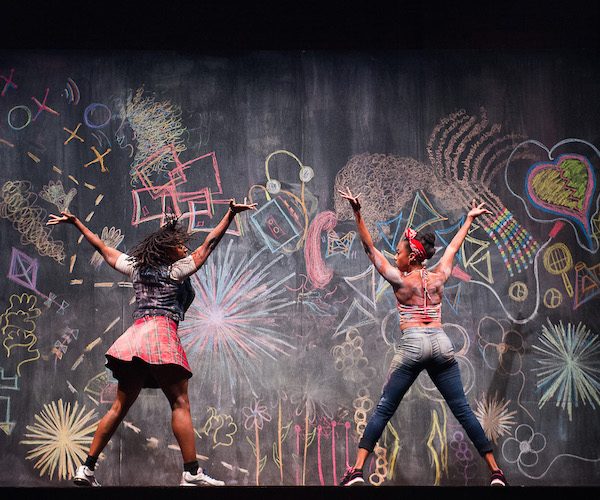 Camille A. Brown's BLACK GIRL: Linguistic Play
August 9-13
Ted Shawn Theatre
Becket, MA
Jacob's Pillow's award-winner dancer Camille A. Brown presents BLACK GIRL: Linguistic Play—a "joyful and moving exploration of childhood innocence, girlhood awareness, and maturation of the Black female through her lens."
— Merli V. Guerra
---
Rock, Pop, and Folk
Belle & Sebastian and Andrew Bird
August 2 (show at 7)
Blue Hills Bank Pavilion, Boston, MA
Obsessed—for whatever reason—with classic rock as a 90s teenager, I didn't get around to Scotland's Belle & Sebastian until the release of Dear Catastrophe Waitress in 2003. This album instantly made me a fan, so playing catch-up with their previous records and being present at the unveiling of 2006's The Life Pursuit was a pure delight. I am less familiar with the group's 2010 and 2015 releases, but I am confident that their having Andrew Bird along for the ride will make this bill every bit as good as the one at the same venue on July 21.
The Shins with Tennis
August 2 (doors at 7, show at 8)
House of Blues, Boston, MA
The Shins appear more frequently on my list of the best albums of the aughts than do any other band. Fourteen years after its release, I still stand by my claim that Chutes Too Narrow (click for my Amazon.com review) is #1 album of that decade. 2012's Port of Morrow and this year's Heartworms don't measure up to the "old" stuff, but they indicate singer-songwriter James Mercer's willingness to eschew the path of least resistance. The Shins at House of Blues and Belle & Sebastian at Blue Hills Bank Pavilion on the same night is rather unfortunate, but I would be happy to awake from sedation and find myself at either. (Openers Tennis have been headliners in their own right, and are worth getting there in time to see.)
The Rationales with The Curtis Mayflower, OldJack, Red Red Rockit, and Nate Rogers & the Unreliable Narrators
August 3 (doors at 7:30 p.m.)
Middle East Downstairs, Cambridge, MA
The Rationales stand atop a towering quintuple bill of Boston-area bands to celebrate the release of their new LP, Upstream. Highlights among the seven tracks are in the ear of the listener, but "Trade You," "Climb the Ladder," and "Take a Ride with Me" are indisputably welcome additions to the quintet's impressive oeuvre.
Alabama Shakes and Emily King
August 4 (show at 7:30 p.m.; SOLD OUT)
Blue Hills Bank Pavilion, Boston, MA
The powerful, soul-smothered voice of Brittany Howard will fill the (hopefully) hot summer air as she leads her quartet through selections from its albums Boys & Girls and the multiple Grammy-winning Sound & Color. 2012 Holly Prize winner and fellow Grammy nominee Emily King will warm up the sold-out crowd.
Rock in a Hard Place featuring Corey Glover with Hirsh Gardner
August 6 (doors at 7, show at 7:30)
9 Wallis, Beverly, MA
Living Colour will be releasing its first album in eight years this September. Thankfully, there is no need to wait until autumn to hear their songs live, given that lead singer Corey Glover will be performing at Beverly's 9 Wallis on August 6. Hirsh Gardner of longtime Boston faves New England will open the show.
Barrence Whitfield & The Messengers with Dennis Brennan Band and Jesse Dee
August 11 (doors at 8, show at 8:45)
The Sinclair, Cambridge, MA
Another multiple-bill of local acts, this one headlined by the scorching soul/rock/funk vocalist Barrence Whitfield (click for the interview that I did with him in 2015). Boston Music Award winners the Dennis Brennan Band and Jesse Dee will perform back-to-back opening sets.
Booker T. Jones
August 11 (doors at 7, show at 8)
The Cabot, Beverly, MA
Booker T. Jones's name is synonymous with the Hammond B-3 organ and his legacy in popular music has been secure since he recorded the immortal instrumental "Green Onions" in 1962 at age 17. The 1992 Rock and Roll Hall of Fame inductee rolls into Beverly on August 11 for a show at The Cabot. (Here is the interview that I did with Jones in 2015.)
Lo Tom
August 11 (doors at 7, show at 8)
Brighton Music Hall, Allston, MA
Lo Tom is an indie-rock supergroup consisting of David Bazan (Pedro the Lion, The Soft Drugs, Headphones), TW Walsh (Pedro the Lion, The Soft Drugs, Headphones, Starflyer 59), Jason Martin (Starflyer 59, Bon Voyage), and Trey Many (Pedro the Lion, The Soft Drugs, Starflyer 59, His Name is Alive). Their recently released eponymous debut includes cool riffs, hot solos, and lyrics like "Every morning you got bubblegum in your hair." With only this eight-song effort to its credit, my bet is that the quartet will dip into the catalogs of its members' previous bands, with a specific one getting the lion's share—so to speak—at Brighton Music Hall on August 11.
Retro Futura Tour 2017
August 14 (doors at 5:30, show at 7)
Lynn Auditorium, Lynn, MA
Retro Futura bills itself "America's Premier 80s Concert Tour," and it would be difficult to dispute the claim. The live package includes Howard Jones (click for my interview with him), The English Beat, Katrina Leskanich (from Katrina & the Waves, click for my interview with her), Modern English, Paul Young, and Men Without Hats. Take this sure-to-be-delightful trip down memory lane at Lynn Auditorium on August 14.
Other upcoming shows include: Blondie and Garbage at Blue Hills Bank Pavilion (July 30); Terence Ryan: Opus Underground, Salem, MA, 8/3 (click here for my interview with him); Earth, Wind & Fire and Chic featuring Nile Rodgers: TD Garden, 8/5; Colin Hay: The Cabot, 8/18 (click here for my review of his last Boston-area show)
— Blake Maddux
---
Theater
Blood on the Snow by Patrick Gabridge. Directed by Courtney O'Connor. Staged by The Bostonian Society at the Old State House, 206 Washington Street, Boston, MA, through August 20.
Historical drama with a kick. Gabridge's play "dramatizes the events immediately following the infamous Boston Massacre and is staged in the Council Chamber of the Old State House, the very room where the discussion took place nearly 250 years ago. This site-specific play sold out its critically-acclaimed World Premiere in the spring of 2016." This is an opportunity to catch an encore presentation.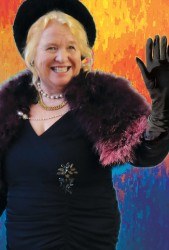 The Visit by Friedrich Dürrenmatt. Directed by Danielle Fauteux Jacques. Staged by Apollinaire Theatre Company/Apollinaire in the Park 2017 at PORT Park, 99 Marginal St., Chelsea, MA, through July 30.
An apt time for a revival of this scathing play about social breakup by a grievously neglected master of the tragicomic. A marvelous tale of greed, revenge, sex, and anarchy — diabolically engineered by a member of the 1%. Ann Carpenter stars.
Cymbeline by William Shakespeare. Directed by Tina Packer. Staged by Shakespeare & Company at the Tina Packer Playhouse, Lenox, MA, through August 6.
The first time that the Bard's wild, wonderful, and wooly trip has been presented on Shakespeare & Company's Main Stage. The script is in good hands: Tamara Hickey and Jonathan Epstein head the cast, while veteran Tina Packer is at the helm.
American Moor, written and performed by Keith Hamilton Cobb. Directed by Kim Weild. Presented by O.WI. (Bureau of Theatre) at the Plaza Theatre, Boston Center for the Arts, Boston, MA, through August 19.
The one-man show "examines the experience and perspective of black men in America through the metaphor of William Shakespeare's character, Othello."
Romeo and Juliet by William Shakespeare. Directed by Allegra Libonati. Staged by the Commonwealth Shakespeare Company at the Parkman Bandstand on the Boston Common, Boston, MA, through August 6.
Apparently all's well that ends (badly?) in this free outdoor production in the Boston Common. Romeo & Juliet proves "that the power of love triumphs over divisions and differences. The Capulet and Montague families have been engaged in a multi-generational feud, causing much distress and havoc in the city of Verona; but when young Romeo, son of the Montagues, meets Juliet, the daughter of the Capulets, their immediate love blossoms and accepts no barriers, with tragic results."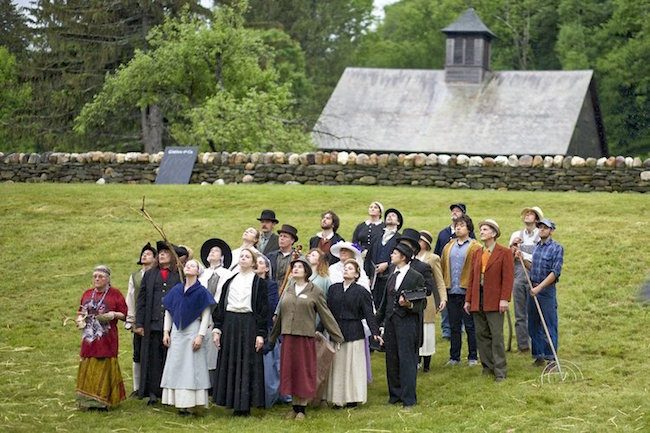 We The People written and performed by the Double Edge Theatre. At The Farm in Ashfield, MA, through August 6.
"We The People intersects art, culture, and democracy and has its roots in Double Edge's thirty-five-year question of what makes up identity. What are the paradoxes, the stories, the dreams that make up a human being, a community, a society? In We The People, the audience will experience the beauty of the hills, pastures, and gardens of the Farm surrounded by music and flight, weaving through different paths toward a culminating grand scene." The show is currently sold out. "Standing room tickets are now available for most nights: to learn more or to purchase, please call us at 413-628-0277. To join our waitlist for general admission tickets, please contact us at tickets@doubleedgetheatre.org or 413-628-0277."
Edward Albee's At Home at the Zoo by Edward Albee. Directed by Eric Hill. At the Unicorn Theatre at the Berkshires Theatre Group's Stockbridge Campus, Stockbridge, MA, through August 26.
The evening joins Edward Albee's one-act play The Zoo Story ( 1959), which launched his career, with its prequel, Homelife (2004) written 45 years later. Arts Fuse review of the Zeitgeist Stage's 2011 production of Edward Albee's At Home at the Zoo.
Moscow Moscow Moscow Moscow Moscow Moscow by Halley Feiffer. Directed by Trip Cullman. Staged by the Williamstown Theatre Festival at the Nikos Stage, through August 6.
A world premiere of a play that sounds as if it couldn't be more relevant — at least in terms of location. Alas, not a political examination of our current mania for all things Russian, but "a contemporary adaptation of Chekhov's Three Sisters. As our heroes search for meaning in their work and love lives — all the while dreaming of their dear Moscow — we are invited to examine our own existential longings and unrequited yearnings."
Glow Festival, presented by the American Repertory Theater at Oberon, Cambridge, MA, July 30.
"The Glow Festival is a new annual Cambridge live performance arts festival that aims to secure Cambridge a star on the international festival map and to champion progressive artists and performance in a myriad of live stage forms." This incarnation features a line-up of "exceptional storytellers, solo performers, and cabaret and performance artists" brought together by Quinn Cox, curator of the collaborative GLOWBERON series at OBERON and founder of the Afterglow Festival, in Provincetown, MA. The performers include Justin Vivian Bond, Brian King, Marga Gomez, Tammy Faye Starlite, and Penny Arcade.
Every Brilliant Thing by Duncan Macmillan and Jonny Donahoe. Directed by Daniel Elihu Kramer. Staged by Chester Theatre Company in Chester Town Hall, 15 Middlefield Road, Chester, MA, August 2 through 13.
The New England premiere of a one-man show: "When a boy's mother attempts suicide, he starts a list of everything that's brilliant in the world to convince her to stay: things with stripes, ice cream, Christopher Walken's hair." Joel Ripka stars. ("For the first time in its tenure at The Town Hall Theatre, CTC will be turning the space into a theatre in the round. Both Every Brilliant Thing and CTC's final show of the season, the American premiere of Folk, will be done in the round, and no seat will be farther than five rows from the stage.")
Hamlet by William Shakespeare. Directed by Tyler Taustin. Staged by the Brown Box Theatre, at various outdoor locations in the Boston area (check the company's website), August 11 through 27.
A free performance of the Bard's tragedy about resisting the siren call of the "undiscovered country": "Shakespeare's pivotal work delves deep into the recesses of human consciousness in a raw and unforgiving examination of a treacherous political landscape and one Prince's struggle with the weighty consequences of action, inaction, pain, numbness, and the ever-terrifying unknown."
Persona by Ingmar Bergman. Adapted by and directed by Robert Knopf. Staged by the Harbor Stage Company at 15 Kendrick Avenue, Wellfleet Harbor, Wellfleet, MA, August 10 through September 2.
The world premiere of what could be a very interesting transfer from film — Bergman's modernist meditation on the instability of identity — to the stage. "When a traumatized actress and her talkative nurse seek refuge at a seaside retreat, their relationship with the natural world— and each other– prompts a heady exploration of identity, isolation, and intimacy."
Out of the Mouths of Babes written and directed by Israel Horowitz. Staged by Gloucester Stage, 267 Main Street, Gloucester, MA, August 11 through September 2.
The New England premiere of a new comedy by Israel Horowitz: "Four women arrive in Paris for the funeral of the 100-year-old man who loved each of them–at times variously, at times simultaneously. For 24 hours they share his apartment, delicious secrets, and a dead cat." Paula Plum stars. The script is currently en route to its premiere in London's West End. (There will be a live cat onstage in this production.)
A Legendary Romance, Music and lyrics by Geoff Morrow, Book by Timothy Prager. Directed by Lonny Price. Staged by the Williamstown Theatre Festival on its Main Stage, Williamstown, MA, August 3 through 20.
"An intimate new musical" that explores "the intersection of loyalty, love, and ambition." "Back in 1950, film producer Joseph Lindy (Jeff McCarthy) was on top of the world, making hit after hit with the love of his life and leading lady, Billie Hathaway (Lora Lee Gayer). Nearly four decades later, retired and forgotten, he must approve for release a version of his abandoned, cinematic masterpiece, an autobiographical film now altered irrevocably by a young producer." Seems to be the season for shows about aging men.
Actually by Anna Ziegler. Directed by Lileana Blain-Cruz. Staged by the Williamstown Theatre Festival (Co-World Premiere with Geffen Playhouse) on the Nikos Stage, Williamstown, MA, August 9 through 20.
A world premiere of a script about intimacy and responsibility, power and provocation, privilege and protocol. "Amber and Tom are freshmen at Princeton University, where their experiences so far have only two things in common: drunken parties and a desire to fit in. But when they meet, their common experience becomes anything but, and their moral mettle is put to the test."
Julius Caesar by William Shakespeare. Directed by Kim Carrell. Staged by Praxis Stage at a pair of outdoor venues, Danehy Park and Longfellow Park, August 9 through 27. Check the company's website for times and locations.
A free production of the Bard's version of regime change in ancient Rome: "…an exploration of the line between patriotism and personal ambition, the resistance to living as an underling, and the human costs of the choices leaders make to 'let slip the dogs of war.'"
— Bill Marx
---
Jazz
Tetraptych
August 2 at 7:30 p.m.
Lilypad, Cambridge, MA.
Pianist and composer Bert Seager reconvenes his agile, progressive quartet, Tetraptych, for their monthly residency at the Lily — saxophonist Hery Paz, bassist Max Ridley, and drummer Dor Herskovits.
Newport Jazz Festival
August 4-6
International Tennis Hall of Fame at the Newport Casino, and Fort Adams State Park, Newport, R.I.
This year's edition of the annual iconic fest (b. 1954) offers its usual breadth of styles under the jazz umbrella. A partial line-up of the three days at Fort Adams State Park: Cécile McLorin Salvant, Béla Fleck, Maceo Parker, Lesley Odom Jr., Vijay Iyer with Wadada Leo Smith, Jimmy Greene, DJ Logic, Uri Caine, Benny Golson, Vernon Reid, John Medeski, Henry Threadgill's Zooid, Branford Marsalis, and Jason Moran. For good measure, Questlove appears with both the Philadelphia Experiment (Saturday) and the Roots (Sunday). Friday's glitzy show at the Newport Casino will feature Trombone Shorty and Rhiannon Giddens.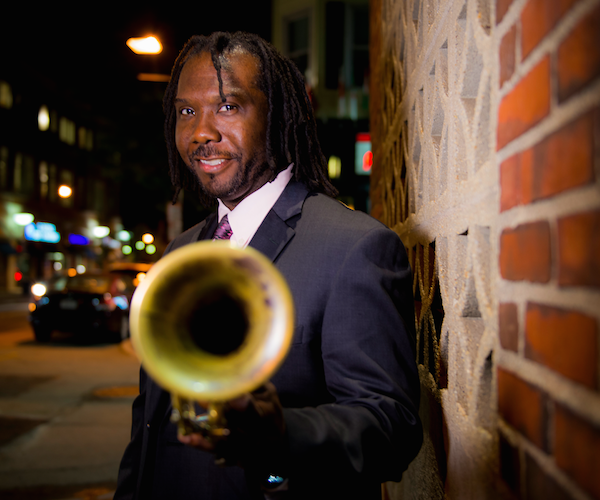 Darren Barrett
August 6 at 5 p.m.
Highland Park, Roxbury, MA.
The fine trumpeter, composer, and Berklee professor Darren Barrett holds forth at Highland Park as one of the series of free "Jazz at the Fort" concerts (Fort Hill Ave.). And it's free.
Rockport Jazz Festival
August 6-13
Shalin Liu Performance Center, Rockport, MA.
Rockport Music scatters jazz throughout the summer, but likes to hit it heavy over the course of a couple of weekends. This year they have Cécile McLorin Salvant (August 6); the Fred Hersch Trio (August 10); pianist/composer Danilo Pérez, celebrating the 20th anniversary of his album "Panamonk," with bassist Ben Street and drummer Lee Fish (August 11); singer-songwriter Paula Cole returning to her jazz-singer beginnings (August 12); the all-female Diva Jazz Orchestra (August 13 at 2 p.m.); and singer-guitarist John Pizzarelli performing with Daniel Jobim to celebrate the 50th anniversary of the classic collaboration between Frank Sinatra and Jobim's grandfather, Antonio Carlos Jobim (August 13 at 7 p.m.).
Allan Chase: La Strega Quintet
August 8 at 8:30 p.m.
Lilypad, Cambridge, MA.
Composer and multi-sax man Allan Chase, working his monthly residency at the Lilypad, brings back the La Strega Quintet, a group of supremely accomplished players, with an intriguing two-guitar front line, Jim Kelly and Rick Peckham, plus bassist Fernando Huergo, drummer Mike Connors, and Chase on alto, soprano, and baritone. They promise: "original music by the members of the band — grooves, blues, modes, chords, and melodies."
Gerry Beaudoin Trio
August 10 at 7:30 p.m.
Peabody Hall, Parish of All Saints, Dorchester, MA.
Gerry Beaudoin is deeply serious about swing guitar (think Kenny Burrell and Bucky Pizzarelli, with a strong undercurrent of T-Bone Walker blues). He plays the Greater Ashmont Main Street/Mandorla Music series at the All Saints Parish's Peabody Hall, with his son Gerard Beaudoin on vibes and Neil Patton on bass.
René Marie
August 10 at 8 p.m.
Scullers Jazz Club, Boston, MA.
The charismatic singer René Marie, with her deeply personal, often riveting takes on the jazz tradition, returns to Scullers after too long away.
Nutria/Factory Quartet
August 10 at 8 p.m.
Outpost 186, Cambridge, M.
This trio, born in New Orleans in 2014, plays originals "with an emphasis on collective improvisation." Actually, the writing is quite nice — transparent textures, tuneful, with appropriate dashes of bop and avant-ish shifts in direction. The players are drummer Shawn Myers, bassist Trey Boudreaux, and clarinet and saxman Byron Asher. The like-minded Factory Quartet is a Boston band, and you gotta love the title of their two-volume release, Wynton Was Right. (And yes, there's a bit of irony there.)
Gregory Ryan Trio meet Bill Pierce
August 11 at 8 p.m.
Scullers Jazz Club, Boston, MA.
Bassist Gregory Ryan pays tribute to his late boss in "Celebrating the Music of Mulgrew Miller," with regular bandmates Matthew Fries on piano and Keith Hall on drums. They're joined by Boston treasure (and another Mulgrew compatriot) Bill Pierce.
Freddy Cole
August 12 at 8 p.m.
Scullers Jazz Club, Boston, MA.
Freddy Cole has been monikered as "the Cole nobody knows" in a documentary of that name, but not so for Boston audiences; Freddy has been a regular visitor for decades. With a singular style as pianist and singer, he won't remind you of brother Nat so much as of . . . himself. His band is guitarist Randy Napoleon, bassist Elias Bailey, and drummer Quentin Baxter.
— Jon Garelick
---
Classical Music
Belshazzar's Feast
Presented by Tanglewood Music Festival
July 30, 2:30 p.m.
Koussevitzky Shed, Lenox, MA
Bramwell Tovey conducts Walton's epic, festive cantata with the Tanglewood Festival Chorus. On the program's first half, Pinchas Zuckerman is the soloist in Beethoven's Violin Concerto.
Mozart's Requiem
Presented by Monadnock Music
July 30, 3 p.m.
Peterborough Town House, Peterborough, NH
A new completion of Mozart's Requiem by Michael Ostrzyga highlights this curious program featuring the Harvard Summer Chorus and Boston Modern Orchestra Project. The concert also includes the fragments of the Requiem Mozart completed before his death and a new piece, tegruseR, by Ostrzyga (who conducts).
Tanglewood on Parade
Presented by Tanglewood Music Festival
August 1, 8 p.m.
Koussevitzky Shed, Lenox, MA
Tanglewood's annual celebration of itself brings back some of the usual musical suspects (i.e. film music by John Williams, Tchaikovsky's 1812 Overture) plus some welcome guests (Copland's Piano Concerto, Kodály's Háry János Suite). Williams, Bramwell Tovey, Keith Lockhart, Moritz Gnann, and Charles Dutoit split the conducting duties, Garrick Ohlsson plays the Copland, and Dawn Upshaw sings some Rogers and Hart. What's not to like?
Beethoven's Ninth
Presented by Boston Landmarks Orchestra
August 2, 7 p.m.
Hatch Shell, Boston, MA
The Back Bay Chorale joins the BLO for Beethoven's "Ode to Joy." Adrian Anantawan plays the violin Romance in F and the Egmont Overture is also on tap. Christopher Wilkins conducts.
Beethoven Symphony Cycle, Year 3
Presented by Monadnock Music
August 4, 7:30 p.m.
Peterborough Town House, Peterborough, N.H.
Monadnock Music's survey of the Beethoven symphonies continues this summer with the Monadnock Music Symphony Orchestra playing nos. 2 and 5, plus the Overture to Fidelio. Gil Rose conducts.
A Midsummer Night's Dream
Presented by Tanglewood Music Festival
August 5, 8 p.m.
Koussevitzky Shed, Lenox, MA
One of the BSO's best conceits from the 2015-16 season – Bill Barclay's semi-staged adaptation of excerpts from Shakespeare's A Midsummer Night's Dream built around Mendelssohn's incidental music – comes to Tanglewood with most of the same cast heard at Symphony Hall in January '16 (soprano Kiera Duffy replaces Amanda Forsythe). On the concert's first half, Garrick Ohlsson plays Chopin's Piano Concerto no. 2; Hans Graf presides over the whole event.
Ma plays Schumann
Presented by Tanglewood Music Festival
August 6, 2:30 p.m.
Koussevitzky Shed, Lenox, MA
The superstar cellist performs Schumann's A-minor Cello Concerto on a program that includes the same composer's majestic Symphony no. 2 and Mozart's turbulent G-minor Symphony no. 25. David Zinman takes over conducting duties from Christoph von Dohnanyi, who remains sidelined by an injury.
Anthems of the World
Presented by Boston Landmarks Orchestra
August 9, 7 p.m.
Hatch Shell, Boston, MA
BLO takes a musical journey around the world featuring music by Sibelius, Amy Beach, Kareem Roustom, and others. Musicians from ZUMIX and Boston String Academy join the orchestra in a newly-commissioned piece by Gonzalo Grau.
Festival of Contemporary Music
Presented by Tanglewood Music Festival
August 10-14, times vary
Seiji Ozawa Hall, Lenox, MA
This year's FCM, curated by Kathryn Bates, Jacob Greenberg, and Nadia Sirota, examines a wide swath of new and recent music, both stylistically and generationally. Highlights include new pieces by Anthony Cheung and Nico Muhly, a set of pieces by György Kurtág, Kate Soper singing George Lewis, and a rare performance of György Ligeti's ethereal Clocks and Clouds.
Znaider plays Brahms
Presented by Tanglewood Music Festival
August 12, 8 p.m.
Koussevitzky Shell, Lenox, MA
If there's any violinist you want to hear playing Brahms's Violin Concerto, it's probably Nikolai Znaider, who's got the intellect and sheer power to bring off this formidable piece almost with ease. He plays it at Tanglewood, on a program with Beethoven's exultant Symphony no. 7 and Julian Anderson's Incantesimi. Juanjo Mena conducts.
— Jonathan Blumhofer
The Elixir of Love
July 30 at 3 p.m.
At the Mosesian Center for the Arts, 321 Arsenal Street, Watertown, MA
The Boston Midsummer Opera stages Gaetano Donizetti's opera, sung in Italian with English supertitles.
Borromeo String Quartet
August 2 at 7:30 p.m
At the Walnut Hill School, 12 Highland Street, Natick, MA
On the program: Mendelssohn's String Quartet No. 2 in A Minor, Op. 13; Ligerti's String Quartet No. 1; Franck's String Quartet in D major.
Schubert's Summer Journey, Program 3
August 3 at 8 p.m.
At the Seiji Ozawa Hall/Tanglewood, 297 West Street, Lenox, MA
An entry in a six-concert series, curated by pianist Emanuel Ax and featuring an array of extraordinary performers (violinist Colin Jacobsen, cellist Yo-Yo Ma, and mezzo-soprano Jamie Barton) that encompasses music from Schubert's final year plus complementary works ranging from additional vocal and instrumental music by Schubert to a world premiere by Colin Jacobsen.
Schubert's Summer Journey, Program 4
August 8 at 8 p.m.
At the Seiji Ozawa Hall/Tanglewood, 297 West Street, Lenox, MA
Pianist Garrick Ohlsson performs in this entry in a six-concert seriescurated by pianist Emanuel Ax. On the program: Schubert's Sonata No. 14 in A minor, D.784 (Op. Posth. 143) and Sonata No. 20 in A, D.959; Scriabin's Sonata No. 5, Op. 53 and selected works.
The Handel and Hayden Society perform Purcell's The Fairy-Queen
August 9 at 8 p.m.
At the Seiji Ozawa Hall/Tanglewood, 297 West Street, Lenox, MA
Often referred to as a semi-opera, The Fairy-Queen is based on Shakespeare's A Midsummer Night's Dream. Led by conductor Harry Christophers and narrated by Antonia Christophers, the performance also features countertenor Robin Blaze as Mopsa and bass-baritone Matthew Brook as the Drunken Poet, Corydon, and Hymen; along with a cast of vocal soloists.
— Susan Miron
---
Roots and World Music
Lowell Folk Festival
July 30
Lowell, MA
Easily the best annual roots and world music event in New England — and it's free! This year's typically outstanding lineup includes the conjunto of Los Texmaniacs (see Arts Fuse feature), the free jazz of the Sun Ra Arkestra, Zimbabwe's high-energy Makoomba, Cuban son legends El Septeto Santiaguero and Innov Gnawa, the latter a Moroccan trance unit who were excellent when they performed for the Celebrity Series earlier this year. Often the best acts at Lowell turn out to be the wild cards — possibilities this year include the Crimean Tatar Ensemble and Tibetian opera company Chaksam-Pa. There's probably no way to actually see a full set performed by every band, so the multi-artist workshops can come in handy. And, of course, the food, prepared almost exclusively by local ethnic non-profits, is just as big a draw.
The Western Flyers
July 31
Club Passim, Cambridge, MA
Even if you attended all three days of the Lowell Folk Festival there was no way you could see every act. So here's another chance to see this superb Western Swing trio before they head on home to Texas.
Jesús Pagán y Conjunto Barrio
August 3
O'Day Park, South End, Boston, MA
The Berklee-sponsored Tito Puente Latin Music Series is one of Boston's most exhilarating and engaging free summer concert events. Tonight, the line-up features Pagán and his eclectic, highly danceable band with its blend of salsa, jazz, merengue, bomba, and cumbia.
Skatalites
August 3
At the Payomet Performing Arts Center, Wellfleet, MA, on August 3. At the Electric Haze, Worcester, MA on August 4. At the Governor's Inn Briefest, Rochester NH, on August 5. At the Parlor, Newport, RI, on August 6.
There would be no ska, rocksteady or reggae without the Skatalites. The Jamaican band only lasted for 18 months during its original incarnation in the early '60s, but its mixture of jazz, R&B, and Afro-Caribbean rhythms made an enormously powerful impact. Today, the group features original vocalist Doreen Shaffer, as well as veteran Jamaican drummer Trevor "Sparrow" Martin. The rich voice of Boston's Dion Knibb, son of original drummer Lloyd Knibb, typically joins in when the band performs in New England.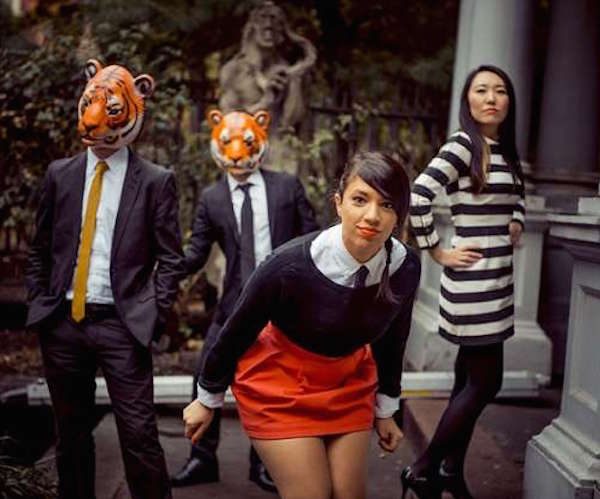 Banda Magda
August 9
Museum of Fine Arts, Boston, MA
Berklee alumna Magda Giannikou has garnered international acclaim for her Banda Magda, which plays the kind of pan-global mix one would expect from a group whose members hail from Greece, Argentina, Japan, Colombia, and the US.
The Selector
August 10
At ONCE, Somerville, MA
A big week of ska concludes with a performance from a band led by the queen of UK two-tone, Pauline Black. While most of their peers just offer '80s nostalgia, Black, fellow original Arthur "Gaps" Hendrickson, and their younger bandmates released a politically charged LP, 2015's Subculture. Black's autobiography, Black by Design, is a highly revealing look at both her music and her childhood as an adopted child in white Middle England.
Blind Boy Paxton
August 10
Club Passim, Cambridge, MA
It is easy to become preoccupied with some of the more unusual elements of Jerron "Blind Boy" Paxton's background. While not completely blind, he is a black Orthodox Jewish from South Central LA who plays pre-war blues. What's really important is the verve and originality with which he approaches acoustic blues, ragtime, and early jazz and country.
— Noah Schaffer
---
Author Events
Rosalyn Elder
Exploring the Legacy
July 31 at 7 p.m.
Porter Square Books, Cambridge MA
Free
Now that we are officially in the dog days of summer, it's the perfect time to explore the interesting nooks and crannies of our state. Elder is a trained architect and co-owner of Jamaciaway books in JP, whose new book outlines the interesting histories of 742 sites in 141 towns in New England — anyone up for a road trip?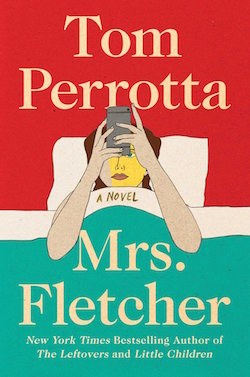 Tom Perrotta
Mrs. Fletcher
August 1 at 6 p.m.
Coolidge Corner Theatre, Brookline MA
Tickets $26 w book, $5 without
In an event co-sponsored by 826 Boston, the bestselling author of Election, Little Children, and The Leftovers will read from his latest novel. It deals with the eponymous Mrs Fletcher, a forty-six year old divorcee whose only child has left for college, and who receives a mysteriously complimentary text about her being a MILF, leading her on a self-conscious exploration of her body in middle age.
Leda Schubert
Listen: How Pete Seeger Got America Singing
July 30 at 5 p.m.
Porter Square Books, Cambridge MA
Free
Pete Seeger was the crucial link in folk music between Woody Guthrie and Bob Dylan, inspiring a generation of politicized songwriters. Schubert's poetic biography of Seeger comes with lively illustrations, demonstrating Seeger's joyful life spent revitalizing America's music and fighting injustice.
Doug Mack
The Not-Quite States of America: Dispatches from the Territories and Other Far-Flung Outposts of the USA
August 2 at 7 p.m.
Harvard Bookstore, Cambridge MA
Free
We've all heard plenty about all the bumptious diversity of America's fifty states, but what about the outlying territories like Guam, Samoa, Puerto Rico, the Virginia and Northern Mariana Islands? Four million people live there, with Little League games and U.S. Post offices. Travel writer Doug Mack takes us through historically rich areas that are often overlooked by American eyes.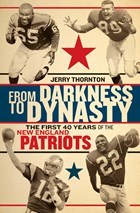 Jerry Thornton
From Darkness to Dynasty: The First Forty Years of the New England Patriots
August 4 at 7:30
Sagamore Beach Colony Club, 30 Robinson Rd, Sagamore Beach, MA
There's little doubt that the New England Patriots, at this point, are a football juggernaut — but it wasn't always that way. I can remember when the '90s era team was the laughingstock of the league. Veteran sports journalist and WEEI radio personality Jerry Thornton tells the epic tale of how the Patriots soared from the bottom to the top.
Emily Culliton
The Misfortune of Marion Palm
August 8 at 7 p.m.
Brookline Booksmith, Coolidge Corner MA
Free
This fictional debut tells the story of a wife and mother who decides to embezzle a small fortune from her children's private school — and then makes a break for it. She leaves behind a mopey, trust fund financed poet/husband, his quasi-secret lover, their two daughters, and a school board, who is hot on her trail.
Fiction Fridays at Harvard Bookstore
August 11
9 a.m. – 10 p.m.
Harvard Bookstore, Cambridge MA
All summer long, Harvard Bookstore is having a sale on its extensive fiction selection. All fiction book — including mystery, sci-fi, poetry, children and YA, and graphic novels — are %15 off the cover price. The savings doesn't apply to used, remaindered, or already discounted titles.
Frank Bidart
Half-Light: Collected Poems 1965-2016
August 15 at 7 p.m.
Harvard Bookstore, Cambridge MA
Free
Boston's own Bidart, who has been writing verse for decades, is one of America's most decorated poets. His new collection gathers together his published poetry — the result is a chronicle of the career of a poet who is, in his own words, a "Creature coterminous with thirst."
Robert Wright
Why Buddhism is True
August 16 at 7 p.m.
Brookline Booksmith, Coolidge Corner MA
Free
Author of such thoughtful books as Nonzero and The Evolution of God, Wright takes us through his engagement with Buddhism. His study touches on issues of psychology, philosophy, and the value of meditation; his goal is to explain how Buddhistic contemplation offers consolation in the face of life's transience.
— Matt Hanson