A Painter of Our Time is a gorgeous rumination on art, love, sexuality, revolution, capitalism, exile, propaganda, politics, human nature, and society.
By Vincent Czyz
John Berger, who died January 2 of this year, is best known for his tv miniseries and the companion book, Ways of Seeing, in which he argues that the tradition of European oil painting, taken as a whole rather than viewed solely through the distorting lens of its masterpieces, was primarily about ownership, money, and social class. An unapologetic Marxist, he won the Booker Prize in 1972 for his novel G. and donated half the prize money to the UK Black Panther Party.
Berger (pronounced Ber-jer) produced a total of more than fifty books: short stories, art criticism, novels, poetry, and three screenplays. Unlike the typical name novelist, who lands a cushy post at a university teaching one or two classes a semester in creative writing, Berger sequestered himself in 1974 in Quincy, a village in the French Alps (population 100), where he lived among peasants, a renunciation of urban life that recalls van Gogh's obsession with painting peasants going about their daily tasks.
A Painter of Our Time, Berger's debut novel, contains some of the most astonishing descriptions of paintings—and the most astonishing descriptions of the painting process—I've read. I wondered if he himself had been a painter, which, indeed, turned out to be the case. Born in 1926, he studied at London's Chelsea School of Art and later exhibited his paintings and drawings in galleries around London. He gave up painting at the end of the '40s because of the dire nature of world events, particularly "the threat of nuclear war," as he explained in an interview in New Republic. "This threat was so pressing, that painting pictures—that somebody would go hang up on the wall—seemed … [dismissive hand gestures]. But to write, urgently, in the press, anywhere, everywhere, seemed so necessary."
A Painter of Our Time was published in 1958, when Cold War temperatures were well below zero, but no one foresaw the backlash that would ensue. The critics, reacting to the novel's overt socialism and projecting onto it totalitarian sympathies, were all but unanimous in their condemnation. The most prominent, Stephen Spender, went so far as to compare Berger to a young Goebbels. Reeling from this concerted attack, the publisher withdrew the novel. "After one month's life," Berger wrote in 1988, "my first book became a dead letter." Fortunately, in 1965 Penguin resurrected the novel as a paperback.
The book is an accomplished portrait of Janos Lavin, a Hungarian painter living in London in the early 1950s, when Hungary is undergoing social and political upheaval. The AVO, Hungary's state police, arrest, imprison, and torture thousands. Many, like Janos's fellow revolutionary Lazlo, are executed or deported to the hinterlands of the Soviet Union. By 1956, the year the novel ends, Russian tank treads are chewing up the streets of Budapest.
The story opens like a detective novel; the crime scene is Janos's studio. The artist has vanished, leaving only a cryptic note for his wife, Diana, but his friend, an art critic named John, has a key and lets himself in. "On the draining-board," John observes, "there was a teapot with tea leaves in it and an unwashed cup: a sign of shock and hurried departure." In trying to ascertain something about Janos's whereabouts by studying the studio ("It … seemed rather like going through a man's wallet in order to identify him."), John comes across Janos's journal; the last entry is dated 12 days before Janos's disappearance. The rest of the novel alternates between passages from the journal and John's commentary.
The result is a portrait of the aging artist as an émigré: Janos is talented but unknown, his work accomplished but old-fashioned. He is barely able to make a living teaching art classes ("I have got used to [poverty], as a man can get used to a wooden leg"), and though his marriage is ailing, he is unwilling to siphon from his work enough of himself to save it. A dedicated socialist whose eye is drawn south and eastward by events in Hungary, he wonders how can he continue to paint—let alone in the security and calm of England—while his compatriots risk or, like Laszlo, sacrifice their lives for a cause he also fervently believes in. (The book's title echoes Mikhail Lermontov's A Hero of Our Time, quietly reminding us that the artist of conscience hears a call that, to answer, demands he jilt his muse.)
The portrait is rendered with subtlety and grace, as when Janos's experiences in Hungary are contrasted with those of Diana, a British activist:
She had never been hungry. She had never been interrogated. She had never been smuggled over a frontier. She had sat in committee-rooms. She had shouted in Trafalgar Square. […] She had never been cut-off. Whereas Janos was entirely cut-off. His voice, that had whispered a warning to a companion as he jumped off a tram before his destination to deceive a suspected pursuer, called her Rosie.
Janos, haunted by his past, begins a portrait of two men in profile, looking up, but doesn't recognize them. Only weeks later, as he records in his journal, does he realize that the faces belong to him and Laszlo as young revolutionaries who used to ply the streets and cafés of Berlin. The face of his dead friend had pressed against Janos' unconscious—as though against a dark shop window—until Janos exorcised the image by painting it.
The mystery of Janos's disappearance creates a certain narrative tension, but it is distant, like the anticipated encounter with Kurtz in Conrad's Heart of Darkness. Much more immediate are John's untiring efforts to land an exhibition for Janos. "I like the work" one gallery owner admits, "but I'm afraid we just couldn't sell it." Another: "He clearly has talent. But it's work, don't you know, that very much belongs to the twenties and thirties." John trudges from gallery to gallery, Janos' portfolio under his arm, collecting rejections. ("Over fifty and mid-European. That does make it difficult.")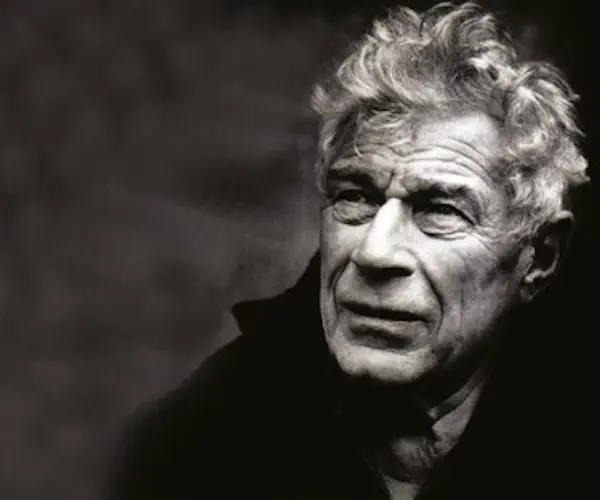 This desire to see Janos—earnest, disciplined, honest—recognized, to see our inner chant of "Come on, give the old Hungarian socialist a shot," satisfied,  while compelling, is not the novel's strength. The force of Janos's character and his inner conflicts—his struggle with paint and canvas, with the problems presented by individual paintings, the mental wrestling match (worthy of Gilgamesh and Enkidu) between painting and politics—keep us turning the page. The latter broadens to question the value of art itself: "When the English Hogarth said that he would rather rid London of cruelty than paint the Sistine Chapel, he was making a more than reasonable choice."
There is also a revealing dialectic between the sections of the novel told in John's voice, which cover outward events, and those in which we see the inner workings of Janos' mind as though it were a clock housed in glass. The journal allows John (and the reader) to pierce Janos's stony exterior, to peer into transcribed dreams, to understand his fears, his fascinations, his sensibility. "The wretchedly wayward heart," Janos writes. "Why should a newly washed head of hair set it lungeing [SIC] against the bars of its cage …? Why should a newly washed head of hair so preposterously seem like the pure landscape of an early summer morning, when the sky is skin blue—if flesh were ever naturally that colour—and one wakes like Adam with the heavy premonition of Eve filling the whole day?"
This dual structure is a vital element in Berger's virtuoso performance, as is his inimitable voice. One timeless line describes how John perceives the canvases left behind in Janos's studio: "In their own way the paintings were as independent as the sky on a day of national tragedy." Numerous sentences of similarly understated elegance vein the novel, but the book is also filled with poetic observations, such as when Janos characterizes his reaction to a good painting: "When a man stands in front of a painting and realizes that up to now he has forgotten something—that is what is important." This is the counterpart to Emily Dickinson's dictum about a good poem taking the top of her head off.
A Painter of Our Time is a gorgeous rumination on art, love, sexuality, revolution, capitalism, exile, propaganda, politics, human nature, and society. Its characters are resoundingly alive—none more than Janos. It ranks with the great novels about art and aesthetics: A Portrait of the Artist as a Young Man, William Gaddis's monumental masterpiece The Recognitions, and Rainer Maria Rilke's The Notebooks of Malte Laurids Brigge. It is the work of an author whose oeuvre will likely continue to be read long after our time.
---
Vince Czyz is the author of The Christos Mosaic, a novel, and Adrift in a Vanishing City, a collection of short fiction. He is the recipient of the Faulkner Prize for Short Fiction and two NJ Arts Council fellowships. The 2011 Capote Fellow, his work has appeared in many publications, including New England Review, Shenandoah, AGNI, The Massachusetts Review, Georgetown Review, Quiddity, Tampa Review, Boston Review, and Louisiana Literature.