Arts Fuse critics select the best in theater, visual arts, film, music, author events, and dance for the coming week.
By The Arts Fuse Staff
Film
Boston Area Film Schedules—What Is Playing Today, Where, and When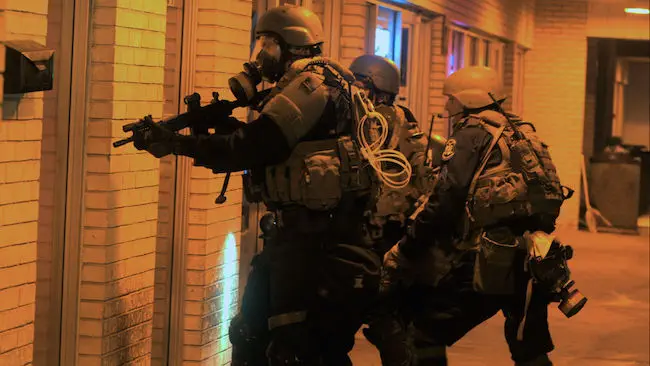 Do Not Resist
through November 26
At the Museum of Fine Arts Boston, Boston, MA
An enthusiastic recommendation for Craig Atkinson's documentary on the current and growing evidence of a police state in America. The film is not stuffed with statistics or factoids. Instead, it exposes with clarity the shocking expansion of the surveillance industry and the militarization of the police in the United States. (The opening night screening, which featured a panel that made it clear that this is not just a racial issue, was sold out.) Do Not Resist is an eye-opening call for diligence — citizens need to inform themselves and speak out. Trailer
Boston Jewish Film Festival
through November 21
Various Venues
The Boston Jewish Film Festival will take place at 11 theaters, including AMC Framingham, Arlington Capital Theatre, Brattle Theatre, Coolidge Corner Theatre, JCC Greater Boston Riemer-Goldstein Theater, Maynard Fine Arts Theatre Place, Museum of Fine Arts Boston, NewBridge on the Charles, Showcase Cinema de Lux at Patriots' Place, Somerville Theatre, and the West Newton Cinema. Some of the highlights of the 2016 festival include:
– The Massachusetts Premiere of Sand Storm, Israel's official entry to the 89th Academy Awards
– A live taping of the podcast Ronna & Beverly, a live chat show hosted by America's favorite fictional Jewish mothers from Marblehead and Swampscott.
– The Boston Premiere of A.K.A. Nadia which won The Israel Critics' Forum Award for the Best Feature Film at the 2015 Jerusalem Film Festival.
– The Last Laugh offers insights into the Holocaust, our psyches, and the outer reaches of humor.
– The Spotlight Screening will be One Week and A Day is a dark comedy that deals with the aftermath of loss.
– The closing film of Who's Going to Love Me Now will be screened at the Museum of Fine Arts.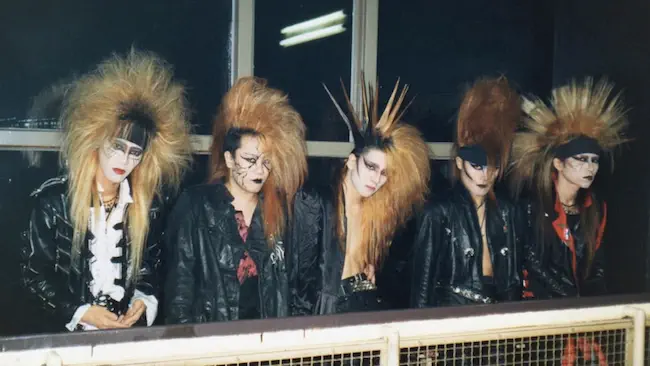 We Are X
through November 14
Brattle Theatre, Cambridge, MA
Under the enigmatic direction of drummer, pianist, composer, and producer Yoshiki, X Japan has sold over 30 million singles and albums and pioneered a spectacle-driven style of visual rock, creating a one-of-a-kind cultural phenomenon.
Chronicling the band's exhilarating, tumultuous ,and unimaginable history over the past three decades — there has been plenty of personal, physical and spiritual heartaches — the film culminates with preparations for the group's breathtaking reunion concert at New York's legendary Madison Square Garden. This is an intimate portrait of a deeply haunted, but unstoppable virtuoso and a music phenomenon. From director Stephen Kijak (Cinemania, Scott Walker: 30 Century Man).
Genius
November 15 at 7 p.m.
Bright Family Screening Room, Paramount Center, Boston, MA. Free
Colin Firth stars in this biopic of famous literary editor Max Perkins, which centers on his personal and professional relationship with eccentric author Thomas Wolfe (Jude Law). As Wolfe becomes consumed with his lengthy novels and begins to alienate his lover Aline Bernstein (Nicole Kidman), Perkins struggles to reel in his talent in order to deliver another best-seller for Scribner Publishing during the 1930s. Discussion with biographer A. Scott Berg to follow. Arts Fuse review.
An Art That Nature Makes
November 16 at 7:30 p.m.
Brattle Theater, Cambridge, MA
Local artist Rosamond Purcell finds unexpected beauty in the overlooked, discarded, and decayed. In her stunning photographs she has developed a body of work that has garnered international acclaim, including fruitful collaborations with writers such as Stephen Jay Gould and filmmakers like Errol Morris. This wonderful film details Purcell's fascination with the natural world – from a mastodon tooth to a hydrocephalic skull – offering insight into her unique way of recontextualizing objects both ordinary and strange into sometimes disturbing but always breathtaking visual studies. Music by local composer John Kusiak. Rosamond Purcell will be at the screening in to discuss her work. Arts Fuse preview.
— Tim Jackson
Not Reconciled. The Cinema of Jean-Marie Straub and Danièle Huillet
At the Harvard Film Archive, Harvard University, Cambridge, MA, through November 28.
A retrospective of films, often radically political ("Long live dynamite!"), by major European moviemakers Jean-Marie Straub and Danièle Huillet. "Compared early on to the work of Bresson, Dreyer and Brecht, their films are, nevertheless, truly singular. These are films that disorient and overwhelm. And through the moments of disorientation come brilliant moments of clarity. These films stare at, and listen intensely to, the world and its people, so that we may see what is always present but absent. Filmed with a camera Straub once described as an 'accomplice,' the characters energetically burst off the screen through carefully rehearsed performances that focus on the voice and minimal, but immense, gestures. We experience their struggles, their hopes, and their pain as though they were sitting right in front of us." (HFA) Many of their films draw on literary sources: stories by Böll, Kafka, Duras, and Pavese; poems by Dante, Mallarmé, and Hölderlin; a long-forgotten Corneille play, an essay by Montaigne, a film by D.W. Griffith, a painting by Cézanne, an unfinished opera by Schoenberg. Standout entries for me, some because of their theater connections—Machorka-Muff and Not Reconciled, or Only Violence Helps Where Violence Rules, Antigone, Eyes Do Not Want to Close at All Times, or, Perhaps One Day Rome will Permit Herself to Choose in Her Turn (Othon), The Death of Empedocles, Moses and Aaron, and These Encounters of Theirs.
— Bill Marx
---
Dance
The First Four
November 18 at 8pm; November 20 at 6pm
The Dance Complex
Cambridge, MA
Doppelgänger Dance Collective's The First Four premiered in March at the Granoff Center for the Creative Arts at Brown University in Rhode Island. Now, the work travels to Cambridge, as its company assumes its role the Dance Complex's 2016-17 Artist in Residence. This particular production is set to a string ensemble led by musical director and cellist Adrienne Taylor.
And further afield…
Pooka in the Woods
November 19 at 7 p.m.; November 20 at 2 p.m.
Ipswich Performing Arts Center
Ipswich, MA
This Celtic harvest celebration utilizes dance, music, and storytelling to personify the Celtic folk tale about the Pooka (a half human, part animal spirit). Presented by Ipswich Moving Company, Pooka in the Woods turns a theater into a magical forest, a spellbinding entertainment for children as well as adults.
— Merli V Guerra
---
Theater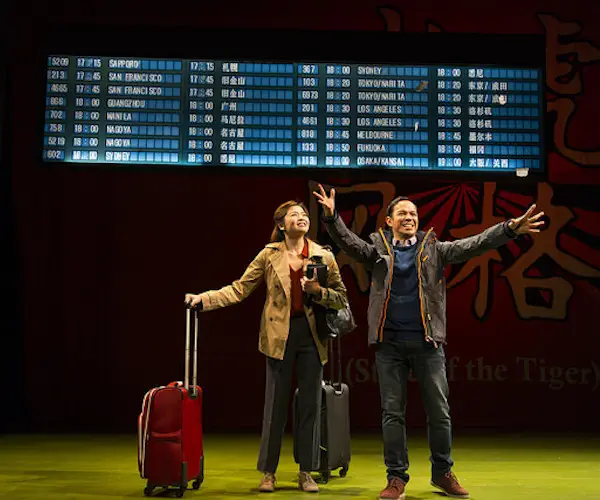 Tiger Style! by Mike Lew. Directed by Moritz von Stuelpnagle. Staged by the Huntington Theatre Company at the Calderwood Pavilion at the Boston Center for the Arts, Boston, MA, through November 20.
"A hilarious new comedy that examines race, parenting, and success with wit and sharp humor." The sit-com set-up: "Squabbling siblings Albert and Jennifer Chen reached the pinnacle of academic achievement. But as adults, they're epic failures: he's just been passed up for promotion and she's been dumped by her loser boyfriend." Arts Fuse review
Warrior Class, by Kenneth Lin. Directed by Dawn M. Simmons. Staged by the Lyric Stage Company of Boston at 140 Clarendon Street, Boston, MA, through November 13.
Playwright Kenneth Lin's (TV's House of Cards) script focuses on "a New York assemblyman who's been dubbed 'The Republican Obama.' The son of Chinese immigrants and a decorated war veteran, he looks forward to a seemingly limitless political career. When someone from his past threatens to reveal a college transgression, he must decide how far he'll go to keep the incident out of the public eye." Arts Fuse review
When January Felt Like Summer, by Cori Thomas. Directed by Benny Sato Ambush. Staged by the Underground Railway Theater at the Center Square Theater, Cambridge, MA, through November 13.
"In Central Harlem during a mysteriously warm winter, the Hindu God Ganesh presides over the destinies of five people on paths of self-discovery and transformation as their disparate lives intersect. An urban romantic comedy humming with vibrancy and possibility of change and transcendence." Arts Fuse review
Revolt. She Said. Revolt Again, by Alice Birch. Directed by Summer L Williams. Staged by Company One at the Plaza Theatre, Boston Center for the Arts, through November 19.
The New England premiere of a play that the company claims "morphs language and explodes boundaries to explore the myriad ways women are styled, shaped, and confined to fit society's expectations, asking us: What happens when we rebel?" Could be interesting—post-Trump sexist meltdown. Arts Fuse review
Mala, written and performed by Melinda Lopez. Directed by David Dower. Staged by ArtsEmerson in the Jackie Liebergott Black Box Theatre at the Emerson/Paramount Center, Boston, MA, through November 20.
The world premiere of a one-woman show by (and starring) Lopez, a celebrated local playwright. The script "puts a sharp focus on what it means to do our best to put our loved ones first, right to the very end, and what happens when we strive to be good, but don't always succeed."
How Soft the Lining, by Kirsten Greenidge. Directed by M. Bevin O'Gara. Staged by Bad Habit Productions at the Calderwood Pavilion at the Boston Center for the Arts, Boston, MA, through November 20.
The world premiere of a historical drama: "Inspired by the lives of Mary Todd Lincoln and Elizabeth Keckly, Mrs. Lincoln's freed black seamstress, the story is set in the White House after the assassination of the 16th president. The stigma often associated with Mrs. Lincoln has been etched away to reveal a friendship that both women come to hold dear."
Bedroom Farce by Alan Ayckbourn. Directed by Maria Aitken. Staged by the Huntington Theatre Company at the Boston University Theatre, Huntington Avenue, Boston, MA, through December 11.
The Huntington Theatre Company takes on its first Alan Ayckbourn farce: "4 couples. 3 bedrooms. One hilarious night. Trevor and Susannah, with their marriage on the rocks, invade 3 bedrooms of their family and friends over the course of an evening, spreading chaos in their wake. Director Maria Aitken (The 39 Steps, Private Lives) returns for "this rollicking comedy of marital misunderstandings."
King Arthur by Henry Purcell and John Dryden. Directed by Robert Scanlan. Music directed by Ian Watson. Staged by the Poets' Theatre, in partnership with the Henry Purcell Society of Boston and the Arcadia Players, at the Cathedral Church of Saint Paul, 138 Tremont Street, Boston, MA, November 19. (There will also be a concert version of King Arthur presented in Western Massachusetts at the Grace Episcopal Church, on the Amherst Town Common, 14 Boltwood Ave., Amherst MA, on Sunday, November 20 at 4 p.m.)
"This great Restoration semi-opera (1691) is part spoken play, part sung and played music. This hybrid work will be semi-staged by Bob Scanlan, of the Poets' Theatre, and conducted from the harpsichord by Arcadia Players' musical director Ian Watson, with full orchestra of period instruments." The stellar cast features Benjamin Evett as King Arthur; he will be joined by Paula Langton, Ken Cheeseman, Esme Allen, David Gullette, Glen Moore, Rebecca Lehrhoff and others.
Straight White Men by Young Jean Lee. Directed by Vince Petronio. Di and Viv and Rose ​by Amelia Bulmore. Directed by Kate Kataja. Both productions are running in rep. Staged by the Wilbury Group at the Trinity Square Theater at the Southside Cultural Center, Providence, Rhode Island, through December 23.
Two scripts from contemporary playwrights that, as least according to the New York Times and NPR pundits, serve up edgy entertainment. Jean Lee's play is "a razor-sharp comedy that confronts the complexities of identity and hypocrisies of privilege." Bulmore's script "spans the years, and spins the yarns to evoke a story of enduring friendship that is undoubtedly one of the most moving tales to hit the stage in many years."
A Dream Play by August Strindberg. Adapted and Directed by Daniel Kramer. Presented by the Theater, Dance & Media Concentration at Harvard University in Farkas Hall, Harvard University, 12 Holyoke Street, Cambridge, MA, through November 18.
Yes, a student production: "The cast and several of the members of the crew and design assistants are current Harvard undergraduates and acting students from the A.R.T. Institute for Advanced Theater Training at Harvard University." But, given how conservative theater has become (particularly at the American Repertory Theater), this production offers a chance to see what promises to be an intriguing deconstruction/update of Strindberg's marvelously surrealistic epic.
"In this pared-down, politicized, and highly physical interpretation, Agnes, a daughter of the Gods, snaps through space and time, witnessing and experiencing the struggles of daily life under the American Dream – black, white, female, male, poor, rich, immigrant. Enter a non-linear world of Happiness and Shame, Discord and Harmony, Hope and Despair – Mud and Dancing."
Daniel Kramer is the Artistic Director of English National Opera, London.
Margo Veil by Len Jenkin. Directed by Wesley Savick. Presented by the Suffolk University Theatre Department at the Modern Theatre, 525 Washington Street, Boston, MA, through November 20.
Yes, another student production, but given how safe and sedate our theater scene has become a production of a Jenkin's script — which is guaranteed to be provocatively weird — is more than welcome. Here's the time-tripping, ego-swapping plot: "Startling, satirical and funny, drawing from 1950s paranoia, the play explores the instability and volatility of the human experience and the fracturing of individual identity. We jump into the consciousness of failed actress Margo Veil who uses outlawed technology to leap from place to place, identity to identity – as her reality collides with illusion."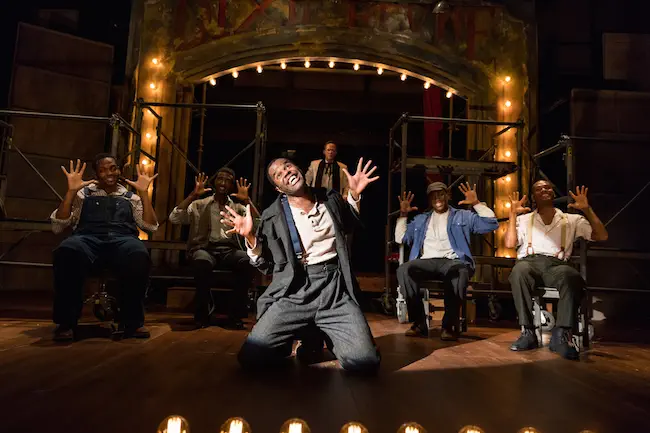 The Scottsboro Boys, music and lyrics by John Kander & Fred Ebb. Book by David Thompson. Directed by Paul Daigneault. Music direction by Matthew Stern. Choreography by Ilyse Robbins. Staged by SpeakEasy Stage Company at the Boston Center for the Arts, Boston, MA, through November 20.
"In this, their final collaboration, legendary songwriting team John Kander and Fred Ebb (Cabaret, Chicago) bring to light one of the most infamous events in American history: the shocking true story of nine African American boys jailed in Alabama in 1931 for a crime they did not commit." Arts Fuse review
Happy Ending by Anat Gov. Directed by Guy Ben-Aharon. Staged by Israeli Stage, 170 Beacon Street, Boston, MA, on November 13.
An American premiere — via a staged reading — of a "touching, funny, and poignant look at one woman's decision to end cancer treatment." After Happy Ending's debut in 2012, dramatist Anat Gov died, "but she wouldn't leave you without a laugh and a tear." The impressive cast includes Nancy E. Carroll, Alice Duffy, Jaronzie Harris, Maureen Keiller (of Anat Gov's Oh God), Will LeBow, Karen MacDonald, and Brett Silverman.
— Bill Marx
---
Visual Arts
Inventing Impressionism
through June 11, 2017
RISD Museum, Providence, RI
Although the Impressionists are probably best known as artists who painted haystacks, churches, water, flowers, and ballet dancers in loosely stroked, fresh colors, their real innovation was to show contemporary life in all its messy, Steam Age glory. This exhibition, drawn from the RISD collection, focuses on the innovative use of materials, techniques, and subject matter in the work of Paul Cézanne, Camille Pissarro, Berthe Morisot, Pierre-Auguste Renoir, and Mary Cassatt, among other artists. Featured are rarely seen works on paper, including Degas's arresting pastel group portrait, Six Friends at Dieppe, and Monet's A Walk in the Meadows at Argenteuil, a recent gift to the museum.
Embodied Absence: Chilean Art of the 1970s Now
through January 8, 2017
Carpenter Center for the Visual Arts, Cambridge, MA
Following the 1973 right-wing coup that ended the Marxist presidency of Dr. Salvador Allende, Chilean artists were forced into a kind of half-life, living abroad or underground, working under pseudonyms, exhibiting in public spaces or artist-run galleries, making a coded art to avoid the censors. This exhibition and related performance series, co-organized with Harvard's David Rockefeller Center for Latin American Studies in collaboration with contemporary Chilean artists who are confronting an elusive cultural past, documents a largely ephemeral art movement, whose works often disappeared as soon as they appeared.
2016 Biennial
through January 24, 2017
Center for Maine Contemporary Art, Rockport, ME
Last June, the Center for Maine Contemporary Art opened a stunning new home, designed by the international award-winning architect Toshiko Mori, in Rockland, Maine's booming art district. The CMCA's biennial, held in the fall of every even-digit year, opens in the new building for the first time this November. The selection for this Down East salon includes more than a dozen artists, hailing, near and far, from Lewiston and Portland to Eastport and Spruce Head.
— Peter Walsh
---
Classical Music
Brahms and Andres
Presented by the Boston Symphony Orchestra
November 15-19, 8 p.m. (1:30 p.m. on Friday)
Symphony Hall, Boston, MA
The BSO's Brahms festival concludes with Helene Grimaud playing the Piano Concerto no. 2, Andris Nelsons conducting the Symphonies nos. 3 (on 11/15 and 11/17) and 4 (on 11/18 and 11/19), plus the debut of Pulitzer Prize-runner-up Timo Andres' Everything Happens So Much.
Zuill Bailey plays Dutilleux
Presented by the Boston Philharmonic Orchestra
November 17 (at 7:30 p.m.), 19 (at 8 p.m.), and 20 (at 3 p.m.)
Sanders Theater, Cambridge, MA (on the 17th and 20th) and Jordan Hall, Boston, MA (on the 19th)
Cellist Bailey joins Benjamin Zander and the BPO for Henri Dutilleux's haunting Tout un monde lointain…, one of the 20th-century's greatest cello concertos. Debussy's Prelude to the Afternoon of a Faun is also on the program, as is William Walton's brilliant Scapino Overture and Elgar's much-loved Enigma Variations.
Entartente Musik
Presented by the Cantata Series
November 18, 7:30 p.m.
Academy of Arts and Sciences, Cambridge, MA
The first program of the Cantata Singers' chamber series focuses on music deemed, for various (mostly racist) reasons, degenerate by the Nazi regime. Music by Weill, Eisler, Korngold, and Goldschmidt is heard alongside pieces by Gal, Hindemith, Schrecker, Zemlinsky, and Wellesz.
The Picture of Dorian Gray
Presented by the Boston Modern Orchestra Project and Odyssey Opera
November 18, 8 p.m.
Jordan Hall, Boston, MA
Odyssey's season continues in conjunction with BMOP's in this semi-staged performance of Lowell Liebermann's setting of Oscar Wilde's The Picture of Dorian Gray. Jon Jurgens, Matthew Curran, and Thomas Meglioranza headline the cast; Gil Rose conducts.
Flight
Presented by Radius Ensemble
November 19, 8 p.m.
Pickman Hall, Cambridge, MA
Music by Copland and Paganini frame the Boston premiere of Augusta Read Thomas' Avian Escapades and Shirish Korde's The Tenderness of Cranes.
Russian Radiance, Haydn's London
Presented by the Bach, Beethoven, and Brahms Society
November 20, 3 p.m.
Faneuil Hall, Boston, MA
Lucia Lin plays Tchaikovsky's Violin Concerto and Steven Lipsitt leads his BBBSO in Stravinsky's Ragtime and Haydn's magnificent London Symphony (no. 104).
Masur conducts Hindemith
Presented by Boston University
November 21, 8 p.m.
Symphony Hall, Boston, MA
Ken-David Masur leads the BU Symphony Orchestra in music by Haydn, Hindemith, and Bartók.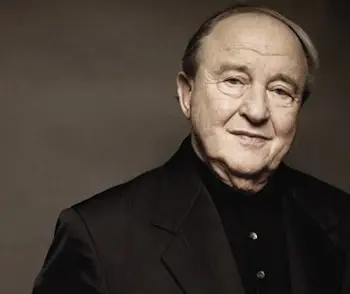 Pressler plays Mozart
Presented by the Boston Symphony Orchestra
November 22, 25, and 26, 8 p.m. (1:30 p.m. on Friday)
Symphony Hall, Boston, MA
The ageless Menahem Pressler comes to town to play Mozart's glorious, valedictory Piano Concerto no. 27. BSO assistant conductor Moritz Gnann conducts Mendelssohn's Hebrides Overture and Dvorak's New World Symphony.
— Jonathan Blumhofer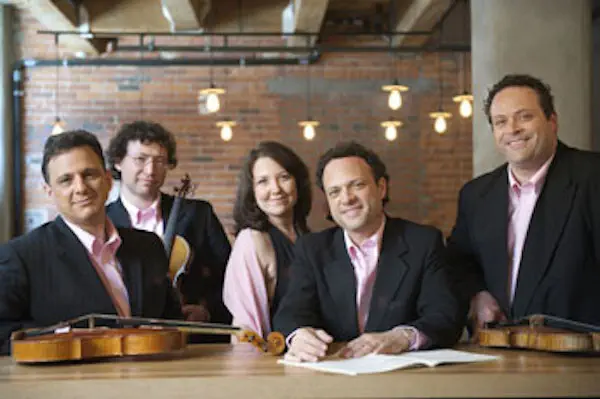 Walden Chamber Players
November 13 at 4 p.m.
At Wilson Chapel/Andover Newton Theological School, 210 Herrick Road, Newton, MA
On the program: Schubert's String Trio D581; Lerdahl's Waltzes for violin, viola, cello and bass; Milhaud's Sonatine a Trois; Beethoven's String Trio Op. 9, No. 1.
Saint Cecilia Day Celebration
November 18 at 8 p.m.
At St. Cecilia Church, 18 Belvidere Street, Boston, MA
On the program: The Rutter Requiem and works by Hovhaness, Clark, Bach, and Telemann. Richard J. Clark directs, featuring soprano Allesandra Cionco-Dahlberg.
Cappella Clausura's Music of the Spheres
November 19 at 8 p.m.
At Emmanuel Church, 15 Newbury Street, Boston, MA
November 20 at 4 p.m.
At Eliot Church, 474 Centre Street, Newton, MA
Cappella Clausura presents a program that includes music by Sulpitia Cesis, Arvo Pärt, and John Tavener.
Commonwealth Chorale: Eloquence in Brass
November 19 at 8 p.m.
At the Church of the Holy Name, 1689 Centre Street, West Roxbury, MA
On the program: Belgian composer Joseph Jongen's sumptuous Messe en l'honneur du Saint-Sacrement interlaces counterpoint, lush harmonies, and plainsong melodies for chorus with brass and organ accompaniment evoking Gabrieli. There will be works by two Commonwealth Composers. Patricia Van Ness's Nocturnes, which we commissioned in 2000 weaves ethereal Latin chants that draw upon elements of medieval and Renaissance music. And Daniel Pinkham fuses early music and contemporary styles in his festive Christmas Cantata, an audience favorite since its debut in 1957.
Spectrum Singers: A Christmas Prelude
November 19 at 8 p.m.
At First Congregational Church in Cambridge, 11 Garden Street, Cambridge, MA
On the program: Schütz's Psalm 150; Praetorius's In Dulci Jubilo; Pinkham's Christmas Cantata; Dello-Joio's To Saint Cecilia; Mathias's Bell Carol.
— Susan Miron
---
Jazz
"America? America!"
November 14 at 7:30 p.m.
Jordan Hall, 30 Gainsborough St, Boston, MA.
New England Conservatory's Contemporary Improvisation department, under the direction of fiddle virtuoso and multi-instrumental polymath Eden MacAdam-Somer, takes a look "at the music that makes the US who we are, in our country of many cultures. Anthony Coleman leads Survivors Breakfast in Earl Robinson's 'Ballad for Americans,' the CI Chamber Ensemble presents Charles Ives' 'General William Booth Enters Into Heaven,' and Nedelka Prescod's African American Experience Through Music Ensemble shares their version of Mahalia Jackson's 'Canaan Land.' You'll hear Taylor Swift, the Dixie Chicks, Aaron Copland, Charles Mingus, Billie Holiday, Randy Newman, Hank Williams, Blind Willie Johnson, folk music, and originals performed by CI students, faculty, and special guests, including Farayi Malek, Raf Natan, Sam Jones, Daniel O'Brien, Franzi Seehausen, Sam Fribush, Utsav Lal, Isaiah Johnson, Damon Smith, Adam Tuch, Melissa Weikart, Drew Wesely, Caroline Kuhn, and many more." Sounds like the perfect post-election hangover cure. If we've all survived, that is. ("Coming Attractions" goes to press on Sundays.)
Earprint
November 16 at 7 p.m.
Middle East Upstairs, 472-480 Massachusetts Ave, Cambridge, MA
This "chordless collective" features saxophonist Kevin Sun, trumpeter Tree Palmedo, bassist Simón Willson, and drummer Dor Herskovits, playing the kind of post-Ornette post-bop that manages to be both knotty and transparent, fractured but also lyrical and swinging, rambunctious and balanced. Like!
Yoko Miwa
November 17 at 8 p.m.
Scullers Jazz Club, 400 Soldiers Field Rd, Boston, MA
Pianist Yoko Miwa can spin out long arcs of musical narrative with singular lyricism and swing — and, when she's in the mood, she does a nifty medley cover of Aerosmith's "Seasons of Wither" and the Velvet Underground's "Who Loves the Sun."
The Bad Plus
November 18 and 19 at 8 p.m. and 10 p.m.
Scullers Jazz Club, 400 Soldiers Field Rd, Boston, MA
This heretical piano trio, who have covered everything from Black Sabbath and Nirvana to Stravinsky's "Rite of Spring" and Ornette Coleman's "Science Fiction," as well as creating a formidable book of original work, hits Scullers for four shows over two nights. The band's latest, "It's Hard," covers, among others, Coleman, Prince, Cyndi Lauper, the Yeah Yeah Yeahs, and TV on the Radio.
Macuco Quartet
November 18 at 8 p.m.
Third Life Studio, 33 Union Square, Somerville, MA
This ensemble of veteran players likes to dig into all forms of Latin-American music ("especially Brazilian"), and cites as influences Julius Hemphill, Carla Bley, Hermeto Pascoal, and Sun Ra. The front line comprises Allan Chase, Rick Stone, and Joel Springer, backed by bassist Fernando Huergo and drummer Austin McMahon.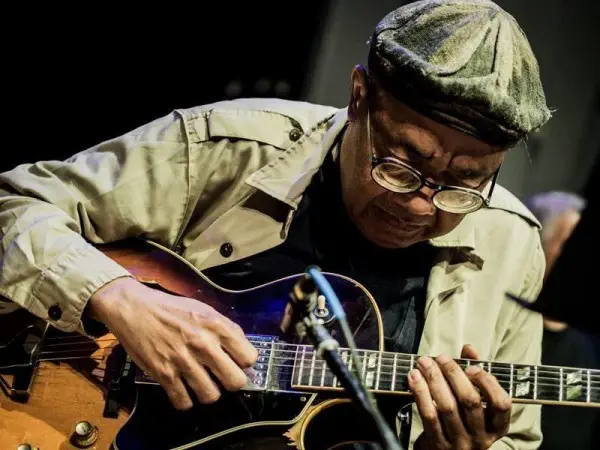 Bern Nix
November 19 at 8 p.m.
Outpost 186, Cambridge, MA.
Guitarist Bern Nix studied at Berklee and went on to become a key figure in the avant-garde of the mid-'70s and later. He was one of the two guitarists (with Charlie Ellerbee) in the first edition of Ornette Coleman's, working with the group for more than a decade. His other fellow travelers have included Ronald Shannon Jackson's Decoding Society, John Zorn, Kip Hanrahan, and James Chance and the Contortions. Shorthand description of Nix's music: funk meets out. He makes one of his semi-regular local appurtenances with his former Prime Time bandmate Dave Bryant (keyboards), bassist Nate McBride, and drummer Eric Rosenthal.
Clear Audience
November 19 at 8 p.m.
Third Life Studio, 33 Union Square, Somerville, MA
This quartet can assay rockist thump alongside supple swing without breaking the mood or flow of musical conversation. Guitarist Steve Fell can float with Jim Hall-like articulation and tone, sprinkle electronic oscillations, or bust out splintered declamatory runs. The band is rounded out by saxophonist Andy Voelker, bassist Jef Charland, and drummer Luther Gray.
— Jon Garelick
---
Rock, Pop, and Folk
Wild Beasts with Porcelain Raft
November 13 (doors at 7)
Middle East Downstairs, Cambridge, MA
On its 2011 third album Smoother, the English quartet Wild Beasts sounded like it was occupying the shared space where the circles of a Roxy Music-Talking Heads Venn diagram overlap. It was very much to the band's credit that it sounded similarly modern, if not quite ahead of the curve, as those two groups did in the early and late 1970s. Wild Beasts continues to update its sound two albums later with Boy King, which employs taut rhythms that afford it a certain degree of R&B and hip hop flavor. Hear how the band has progressed over the course of its eight-year career at the Middle East Downstairs tonight.
Jeff Rosenstock with Hard Girls, Katie Ellen, and Early Bird
November 15 (doors at 7, show at 7:45)
The Sinclair, Cambridge, MA
Unapologetically DIY musician Jeff Rosenstock has made all of his solo albums available for free or a suggested donation on his website. These include his 2012 solo debut I Look Like Shit and Worry., the title of which suggests that he may have had the then-upcoming election on his mind ahead of its October 14 release. The fact that he previously fronted a band called Bomb the Music Industry! unsubtly suggests that he is not likely to sign a major-label contract anytime soon. Rosenstock's mostly east-of-the-Mississippi River tour with Hard Girls and Katie Ellen will include Boston's Early Bird when it stops at The Sinclair on Tuesday.
Stevie Nicks and The Pretenders
November 16 (show at 7)
TD Garden, Boston, MA
A vote among 100 or so fans of both of these acts to determine who should headline a double bill could easily split pretty much evenly. But given that Stevie Nicks was one of the two main voices behind the late-'70s/early '80s commercial powerhouse Fleetwood Mac, she understandably gets the edge. The opening set by The Pretenders will surely be too short no matter how long it runs, but any amount of Chrissie Hynde live is worth taking in.
HOOTS AND HELLMOUTH | "Diction" from Hoots Hellmouth on Vimeo.
Hoots and Hellmouth with Great American Canyon Band
November 17 (show at 10)
Atwood's Tavern, Cambridge, MA
Philly-based quartet Hoots and Hellmouth will unveil its fourth album, In the Trees, on October 28. The band has been previewing material from it on the road all month, however, and the last few dates of the tour include one at Atwood's Tavern on Thursday. Joining them then and there will be Great American Canyon Band, a husband-and-wife duo from Baltimore whose debut Only You Remain came out this past April.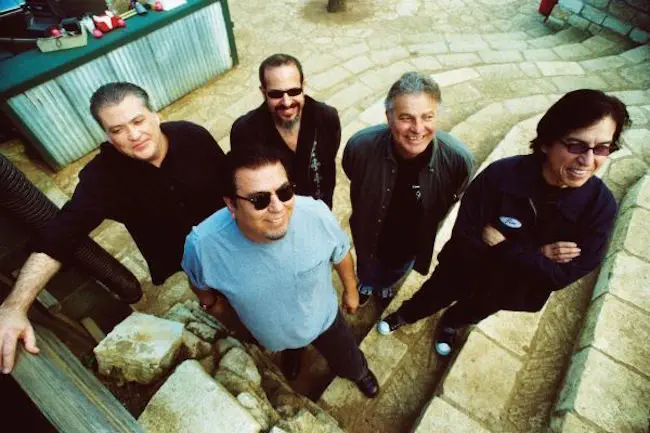 Los Lobos with Big Ol' Dirty Bucket
November 18 (doors at 7, show at 8)
The Cabot, Beverly, MA
Were there to be a prize that recognized acts that maintained its non-commercially intended artistic integrity while attracting the admiration of both hip and independent musicians (The Blasters, Elvis Costello, T-Bone Burnett) and massive superstars (Paul Simon, Santana, The Dave Matthews Band), it could justifiably be called The Los Lobos Award for Never Selling Out but Always Being Successful.
Granted, this East L.A. quintet hit #1 with their version of "La Bamba" from the #1 soundtrack of the 1987 movie of the same title. On either side of that spotlight-shining moment, however, the group has strayed nary an iota from its commitment to the sounds of its Mexican heritage and love of American music in almost all of its forms. Ryan Bray wrote in The Onion's A.V. Club this year, "…if we're to judge the best band in America strictly in terms of body of work, Los Lobos has proven itself over the past 40-plus years to be underrated-but-well-deserving contenders for the crown." If you are lucky enough to live on the North Shore or are willing to travel in from the surrounding area, you can check out "The Wolves" at The Cabot this Friday.
The Righteous Brothers
November 18 (doors at 6, show at 7:30)
Lynn Auditorium, Lynn, MA
Lynn Auditorium will be hosting back-to-back visits by two of America's most readily identifiable vocalists this weekend. On Friday night, Bill Medley brings his new musical partner Bucky Heard to town to perform an evening of Righteous Brothers classics, two of which ("You've Lost That Lovin' Feelin' and "Unchained Melody") are as familiar to those who heard them in the 1960s as they are to 1980s kids—including me—who first heard them in the movies Top Gun and Ghost.
Ingrid Michaelson
November 18 and 19 (doors at 6, show at 7)
House of Blues, Boston, MA
Ingrid Michaelson isn't and might never be a multi-million-selling, chart-topping, trend-setting, media-darling supernova. However, this Staten Island native's popular and critical stock has risen quite respectably over the course of the past decade. The House of Blues has been her regular Boston stomping grounds in recent years, and this time around she will be playing two consecutive nights there. Old and new fans can expect to be treated to longtime favorites such as "The Way I Am" (to which my wife and I danced at our wedding), present-day hits that include 2014's "Girls Chase Boys," and her recent single "Hell No," after which her current tour is named.
Smokey Robinson
November 19 (doors at 6:30, show at 8)
Lynn Auditorium, Lynn, MA
As a songwriter, William "Smokey" Robinson was the composer of—among myriad others—"My Girl" for The Temptations and "My Guy" for Mary Wells. As the leader of The Miracles, he penned "Shop Around," "I Second That Emotion," "The Tears of a Clown," "You Really Got a Hold On Me," "The Tracks of My Tears," etc., etc. Thus, Robinson is single-handedly responsible, as a writer and producer, for some of the most significant, popular, and oft-covered songs in American popular music. (He was even the subject of the 1987 song "When Smokey Sings" by the English new wave duo ABC, which was in the US top 40 at the same time as Robinson's "One Heartbeat.") Lynn Auditorium will hit the jackpot again when the Rock & Roll Hall of Fame inductee, Kennedy Center honoree, and 2016 Gershwin Prize recipient takes the stage there on Saturday.
— Blake Maddux
---
World Music and Roots
Alabama Day
Nov. 13
Charles Street African Methodist Episcopal Church, Dorchester, MA
Boston's traditional gospel community includes many Alabama-born transplants. Once a year they celebrate their heritage with a day of singing and preaching. When radio host Bishop Harold Branch was interviewed by the Arts Fuse earlier this year he promised that Alabama Day would be a "shoutin' good time."
Songs for Syria
November 13
Old South Church, Boston, MA
For those who feel like they need some musical healing in the wake of the election, this event offers a double-bill of Ilene Stahl's Klezperanto and the Layaali Arabic Music Ensemble — proceeds will go to the Syrian American Medical Society's efforts to help Syrians inside the country as well as refugees.
America? America!
November 14
Jordan Hall, Boston, MA
Another (alas) timely musical event from the NEC Contemporary Improvisation Department faculty and staff. The program presents different visions of our fractured country from Charles Mingus, Randy Newman, the Dixie Chicks, and Aaron Copeland.
Anna and Elizabeth
November 16
Club Passim, Cambridge, MA
The last time this Appalachian duo played Passim it was one of the folk highlights of the year. Besides keeping old-time ballads alive, they also bring along "crankies," old-time scrolling 'proto-movies' that depict the stories they sing about.
Mighty Gabby
November 19
Lantana's Function Hall, Randolph, MA
This year Barbados is celebrating 50 years of independence. In honor of the occasion, many local Bajan organizations are hosting formal balls and functions. One of those groups is bringing in Anthony Carter who, as the celebrated calpysonian Mighty Gabby, has been telling the stories about Bajan culture, music, and society since the late '60s.
REVMA
November 20
Arts at the Armory Cafe, Somerville, MA
Xylouris White
November 20
ONCE, Somerville, MA
If you have an interest in the music of Greece and the Grecian islands you'll want to be on Highland Avenue in Somerville on Sunday. First, the local quartet REVMA play traditional sounds from around the region. Then, just across the street, the intense duo of Cretian lutist George Xylouris and Dirty Three drummer Jim White make their welcome return to the area.
— Noah Schaffer
---
Author Events
Garth Risk Hallberg
Organized Complexity: The Novel and the City
In Conversation with Claire Messud
November 15 at 4:15 p.m
10 Garden Street, Cambridge, MA
Free
The author of the bestselling, massive, and massively promoted New York City novel City on Fire comes to Cambridge to discuss the novel of the city in history, taking into consideration works from Charles Dickens to Henry James. He will be joined in discussion with the venerable novelist and Harvard lecturer Claire Messud.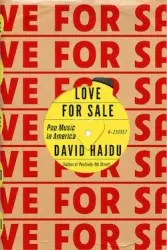 David Hajdu
Love for Sale: Pop Music in America
November 15 at 7 p.m.
Harvard Book Store, Cambridge MA
Free
The widely published music critic and author of the pop culture appraisal Heroes and Villains will read from his latest, which takes the history of pop music and its transforming impact on social norms, from the Victorians to Blondie playing disco at CBGBs. He will be in conversation with veteran jazz critic Bob Blumenthal.
John Edgar Wideman
Writing to Save A Life: The Louis Till File
November 16 at 7 p.m.
Harvard Book Store, Cambridge, MA
Free
The dreadful story of Emmett Till is already well-known, but the story of his father is less widely discussed. The venerable scholar of African-American studies investigated the tragic story of the father of the Civil Rights martyr, and will present the results of his research, which takes on a particular relevance in today's racial dialogue.
Robbie Robertson
Testimony
In Conversation with Peter Guralnick
November 17 at 7 p.m.
Porter Square Books, Cambridge MA
$30 tickets, include copy of the book
On the 40th anniversary of The Last Waltz concert in San Francisco, the legendary singer of The Band, friend and collaborator with the likes of Bob Dylan and Martin Scorsese, and writer of countless classic rock singles, has gotten in on the rock memoir trend.  He will sit down in Porter Square with the great Peter Guralnick, biographer of Elvis and many other canonical pop music figures.
Zadie Smith
Swing Time
In Conversation with Christopher Lydon
November 18 at 7 p.m. (Doors open at 6:30)
First Parish Church, Cambridge MA
$28 tickets, including book
After several bestselling and widely praised books, there's little doubt that Zadie Smith is one of the most visible and vibrant authors on the international literary scene. She will read, sign, and discuss her latest novel, which tells the story of two women who long to be dancers, with Radio Open Source's Christopher Lydon.
— Matt Hanson