"We are creating as many ways as possible to answer the question, what does a musician need in order to be the most prepared for a career in music today?"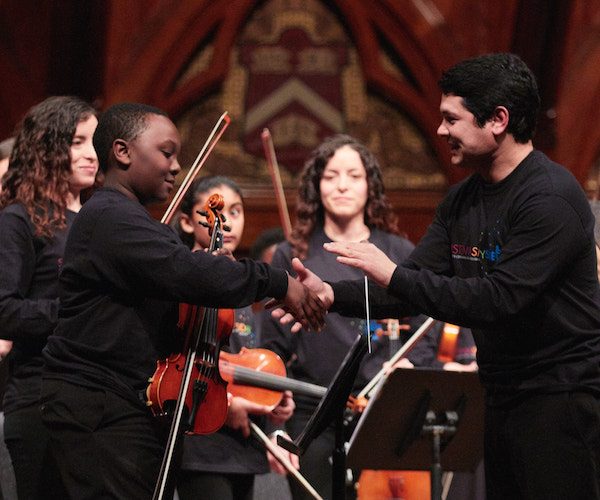 By Jonathan Blumhofer
Tucked away on a reasonably quiet stretch of Garden Street, just a few blocks from the Cambridge Common and opposite Harvard, sits the Longy School of Music of Bard College. This past year the institution celebrated its 100th birthday. Founded in 1915 by Boston Symphony Orchestra oboist George Longy, with a curriculum modeled on that of the famous Paris Conservatoire, Longy has always been a small school: its enrollment for the 2015-16 academic year was just over 200.
But it boasts an impressive pedigree and remarkable reach. Longy's faculty over its first several decades included the likes of Walter Piston, E. Power Biggs, Sarah Caldwell, Nadia Boulanger, and Roman Totenberg. Today's roster of teachers is similarly prestigious, including several members of the Boston Symphony Orchestra, Emmanuel Music, and Aston Magna, as well as notable virtuosi like Peter Serkin and Kenneth Radnofsky. Its alumni populate major orchestras, ensembles, academic and arts institutions, and community outreach programs across the globe. Unlike the New England and Boston Conservatories, Longy offers only graduate-level courses – though it does give an undergraduate diploma in conjunction with Emerson College's Bachelor of Music degree – and this has ensured that the school has a close-knit community of students, faculty, and alumni. It's also helped keep the institution's storied history alive in a special way.
Celebrating Longy's rich past has been a big part of the school's focus these past months. "Our centennial has been a tremendous opportunity to showcase how Longy continues to blaze new trails, building off the adventurous spirit on which it was founded and living out our mission to ensure our students are prepared for a meaningful life in music," says Longy's president, Karen Zorn. "Some things remain the same, like a strong foundation in the fundamentals of music, but some things are different, like our pursuit of finding new ways to engage any audience, anywhere."
The blend of core fundamentals and experiencing music in new ways was apparent in several of Longy's concert offerings over the past year, from SeptemberFest, a three-day concert series that sought to draw musical connections between 1915 and today, to the school's Sistema Side-by-Side gala in March, which brought students from Longy and across Massachusetts together for performances with the Boston Cello Quartet.
Also memorable were what Zorn describes as "two unprecedented projects" that allowed students to work alongside some of the region's most creative professionals in developing innovative performances geared towards finding new ways to connect with communities and audiences. The first of these, a collaboration with the Boston Opera Collaborative called Intertwining Lives: Song Cycles by Argento and Schumann, was presented in February. Inspired by Punchdrunk's New York production of Sleep No More, Intertwining Lives transformed Longy's Zabriskie House into a stage: each room became a setting in which to explore the parallels between the lives of women living 100 years apart. The audience was guided from room to room to watch the scenes, performed by Longy students and accompanists, unfold; the evening culminated with the assemblage gathered on the dais of Pickman Hall, while two vocalists sang of grief across the wide, empty space. "The end result," Zorn recalls, "was profoundly moving."
Then, in April, came a further collaboration between Longy and the Boston Camerata in the 13th-century drama, The Night's Tale: A Tournament of Love. Using the piece as a springboard for the students to engage in a months-long study of the music, dance, and social customs of 13th-century France, the performance itself, Zorn says, cast Longy's well-known early-music program "in a whole new light." Using all of Pickman Hall, including the lobby, as an extension of the theater, the production placed the audience literally in the center of this story that unfolds during a day of jousting and feasting.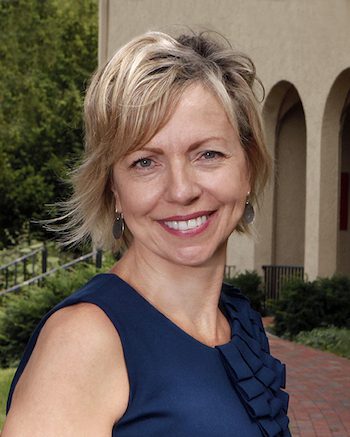 These opportunities proved "not only great experiences for our students [who got] to rehearse and perform alongside professionals in this way," Zorn enthuses, "but it also showed them how to create an experience for audience members that will really stand out."
And, moving out from the centennial, that latter concern is at the forefront of the school's plans to provide a meaningful education for 21st-century musicians. Looking ahead, Zorn says, "we are creating as many ways as possible to answer the question, what does a musician need in order to be the most prepared for a career in music today?"
Part of that involves providing hands-on experience for students to organize, plan, and produce performances. "This coming year we're launching a new project-based curricular model that we're calling 'Performance.Design.Production,'" Zorn explains. "Conservatory students spend so much time studying musical works, we wanted to find a way to get them to dig deeper, thinking about how they would produce a work, what design elements they would use to bring it to life, and how their performance of it might resonate most deeply with their audience. Then, we want them to go out and actually execute those ideas, breaking out of the traditional proscenium model and experimenting with new ways of building a musical performance."
Longy's curriculum also provides some practical assistance for soon-to-be graduates. "We have the Portfolio Project," Zorn points out, "where students are coached in creating the professional collateral they will need after graduation – a website, recordings, artist statements, and so on – while encouraging them to think deeply about who they are as artists. We are also designing a program in entrepreneurship and developing ways for our students to do fieldwork at local arts-centered organizations."
In addition to instilling pragmatic skills, Longy's focus on uncompromising excellence in music education remains front-and-center. The recent appointments of pianist Shai Wosner and cellist Nicholas Tzavaras to the teaching faculty, as well as naming the Horszowski Trio as ensemble-in-residence, speak to this. "We seek to provide master artist-teachers who are deeply committed to guiding our students as they develop the skills they'll need to launch their careers," Zorn says. "We're always on the look-out for those artists who can demonstrate adventurous and creative concert curation. Shai, Nicholas, and the Horszowski Trio absolutely do that."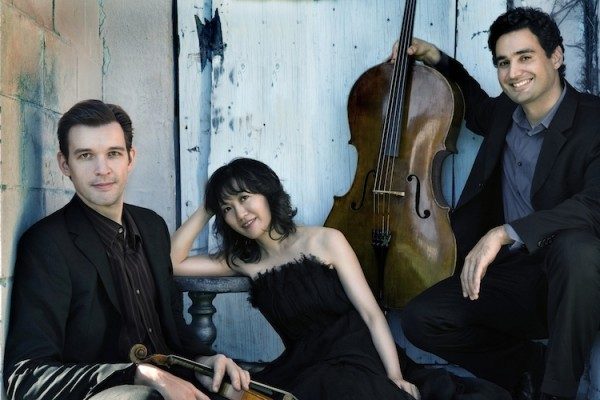 Wosner, in particular, made a strong impression in his Celebrity Series-sponsored appearance last November that paired music by Beethoven with selections by living composers. "In a master class the day of the performance, I was really impressed with how Shai was able to connect with our students," Zorn remembers. "He was so eloquent and insightful. Then seeing how 'Bridge to Beethoven' [Wosner and violinist Jennifer Koh's touring recital series] contrasts classic Beethoven works with premieres of pieces by contemporary composers who were inspired in some way by Beethoven, it was obvious to me that Shai needed to join the Longy family."
Similar positive feelings surround the appointment of the Horszowski Trio, an ensemble named after the pianist Mieczysław Horszowski, whose long lifespan (he lived to be almost 101) was marked (among other things) by the embrace of a broad repertoire. "That's one aspect that we are really mindful of," Horszowski violinist Jesse Mills tells me, "being comfortable playing music from the past, but also being adventurous and creative when it comes to contemporary music. This is something that we see in Longy, too, which is innovative and dynamic, but also informed by the legacy of its past." On top of that, "it feels good at Longy because there's a real community there," Mills points out. "There's a family atmosphere with the students, and that's why we really wanted to have a bigger presence there as a Trio."
And the Horszowski's have a history at Longy. Both Mills and its pianist, Reiko Aizawa, serve on the school's faculty and both have long held an interest in involving the Trio in a more official capacity at the institution. The ensemble's mission seems to fit well with the prevailing, immersive atmosphere that Longy cultivates. "We're excited to do more collaboration – not just performing ourselves, but also performing with students and working with composers, both faculty and students," Mills explains. "We are going to try to make it a really inclusive feeling with everyone working together. That's what we want to do with this residency."
Zorn sees the group filling the roles of "master curators" and teachers as well as building on themes related to the centenary. In particular, she enthuses about their teaching a class on curation and leading a concert series built around the theme of "homeland." The last, she points out, "has multiple layers of significance. Relevant to our centennial, Longy was founded by a Frenchman, who came to Boston, founded the school, and then later returned back to France after retirement, so clearly the idea of being home versus being away from home was something he grappled with for the decades that he spent in the United States. Today, Longy is a second home for our students, who spend countless hours on campus, developing deep connections to their classmates and faculty, who often become something like surrogate families. And of course, the Longy student body is incredibly diverse, including students from all around the world, so the concept of homeland is tied into a celebration of both native and adopted cultures."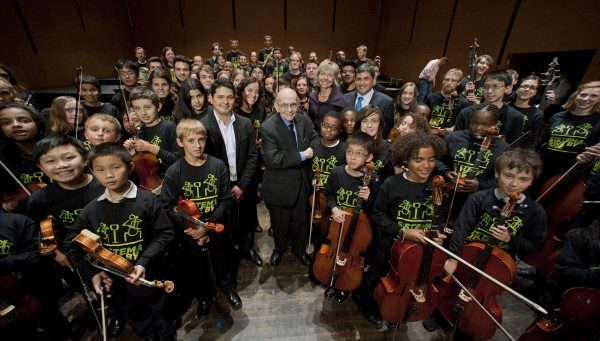 Longy's forward-thinking academic initiatives are but part of a larger institutional philosophy, one that sees music as a way to reach and serve a larger community and, ultimately, to play a role in effecting social change. "Longy has always served the community," Zorn says. "In 2006, [it] adopted its current mission and vision to more boldly articulate that. El Sistema has become a key method of delivering that mission, as has our Teaching Artist Program, teaching assistantships, and so on. The idea of service is fundamental to how we design the student experience and develop programs and curricula. It's worked because the generation of students today believe in service. People want to make a difference. Programs like Sistema Side by Side create a virtuous cycle of partnering and giving back."
Indeed, in recent years, Longy's El Sistema program – modeled on the Venezuelan initiative and partnered with a similar undertaking in Los Angeles – has received much attention, and, in coming months, it's expected to grow, both in size and focus. "This summer, a number of our Sistema Side by Side faculty will be participating in the National Take A Stand (TAS) Festival, a three-year initiative to create the first-ever, national youth orchestra featuring children from El Sistema-inspired organizations across the U.S.," Zorn tells me.
Involving additional partners like the Aspen Music Festival and School and El Sistema USA, this summer's activities will feature intensive regional orchestra camps at Aspen in June and at the Bard College campus in New York in August. Next year, the camps will unite in Los Angeles to participate in concerts led by El Sistema's most famous graduate, Gustavo Dudamel.
"Here in Cambridge," Zorn says, "we're exploring ways to expand Sistema Side by Side to make it even more impactful both for the children who come to Longy to participate and for our students. That might include a second level of orchestra, new guest artists and conductors, new venues, and certainly increasingly challenging repertoire."
Crucially, El Sistema provides opportunities for youth who otherwise wouldn't have them to study and perform music. And the way it is organized, the program celebrates the various musical and cultural backgrounds of its participants. Such perspective naturally fits well with Longy's all-embracing aim of giving to the community. "Sistema Side by Side was built on the idea of introducing youth from underserved communities to intensive musical training, so celebrating diversity and inclusiveness are central features in what happens during rehearsals and performances," she continues. "Those are also key aspects of the program's bigger picture objectives. While our conservatory students learn to teach and connect with diverse student populations, Sistema Side by Side creates a pipeline for the future that will include more diverse musicians, audiences of the future, and future teachers."
Another notable element in Longy's quest to meaningfully engage with the wider world is the school's Teaching Artist Program (TAP), a unique, signature element of it curriculum. "I think we're still the only music conservatory in the world that has Teaching Artistry as a core, required component of its graduate curriculum," Zorn posits. Designed to develop students' skills required to engage and communicate with audiences of all ages and backgrounds, Longy's Teaching Artist Program involves active learning experiences, discussions, readings, and presentations all geared towards getting students to think deeply about music's role in society, their own career options, and ways in which artists can influence social change.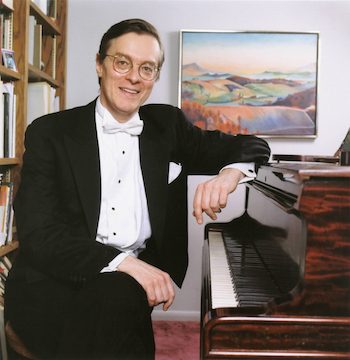 And it embraces the challenges set by our pluralistic society. "We encourage our student musicians to cross boundaries and not limit themselves to genres," Zorn says. "Modern and contemporary musical styles such as jazz and improvisation are at the heart of our Modern American Music department, and there is frequent collaboration between our MAM students and their colleagues across the Conservatory that can often defy categorization. In our Composition department, students are empowered to explore, experiment, and take risks while creating every kind of music."
So, while questions of artistic purpose or focus may dog some of the country's larger performing arts institutions, at Longy, the institution's aim is refreshingly straightforward. "Part of why we do [what we do] is that we recognize how critical it is for artistic output to be more than technically impeccable – it also has to be relevant," Zorn says. "To live a meaningful life in music, an artist needs to be able to connect with his or her community, and there is no better way to learn how to make that happen than through teaching assistantship placements in schools, programs like Sistema Side by Side, and our collaborations with artists like those at Boston Opera Collaborative, Boston Camerata, and countless others."
Mills agrees. "We always look for connections, whether that's a common musical idea between composers or works," he says in regard to his practical experiences coaching student ensembles and curating programs, "and sometimes we group pieces that are reactions to non-musical events. That kind of exploration of thematic connections or contrasts can open up a lot of creative opportunities for artistic expression."
In days as tumultuous and unpredictable as ours, such a focus is invaluable – and it necessarily calls to mind the words of Longy's former president, Kwang-Wu Kim, whose inaugural address in 2001 concluded with the observation that "the making of music remains a moral act and an act of courage. In the harsh light of today's frightening reality, our work…stands revealed for what it truly is: noble, necessary, and of infinite value." So the situation remains as Longy bravely enters its next century.
---
Jonathan Blumhofer is a composer and violist who has been active in the greater Boston area since 2004. His music has received numerous awards and been performed by various ensembles, including the American Composers Orchestra, Kiev Philharmonic, Camerata Chicago, Xanthos Ensemble, and Juventas New Music Group. Since receiving his doctorate from Boston University in 2010, Jon has taught at Clark University, Worcester Polytechnic Institute, and online for the University of Phoenix, in addition to writing music criticism for the Worcester Telegram & Gazette