Ever since the Guggenheim got its face-lift a couple of years ago at age 50, Frank Lloyd Wright's once-controversial museum has become one of my favorite visual arts venues in the city. I like strolling up the spiraling ramp, looking at one picture after another placed in the order that the curator thought the exhibition should be seen. Some people don't. They like to wander from room to room making their own viewing choices without what they regard as the manipulation of a curator.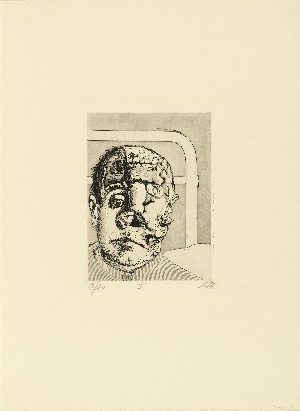 I don't like being coerced into someone else's concept as in, say, the D. C. Holocaust Museum where once you're in the metaphoric route, it's hard to get off or out. But the Guggenheim is not coercive. An elevator allows you to start on the top floor and walk through an exhibit backwards if you so desire. And there are small rooms off the main drag that allow for as many and as long digressions as you choose.

The mixed media show on view through January 2011, Chaos and Classicism: Art in France, Italy, and Germany 1918–1936, lends itself well to the Guggenheim's space. Ambitious, wide-ranging, and full of surprises, it was curated by a team headed by New York University (NYU) professor Kenneth E. Silver that  included the museum's Helen Hsu and Vivien Greene. I don't know whether it lives up to its claim of being "the first exhibition in the U. S. to focus on the vast transformation in European culture between the world wars," but it's certainly thorough.
Its extensive scope—150 works of painting, photography, sculpture, film, fashion, and other decorative arts, by 80 artists, some well-known and much reproduced paintings by artists such as Picasso, De Chirico, Maillol, and Balthus; some by artists little-known in the U. S.; some from private collections; many never exhibited in America before—makes it a thrilling as well as deeply enlightening experience.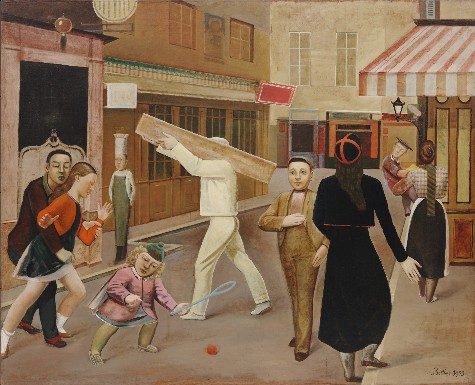 Dr. Silver looks at the period between the signing of the Armistice in 1918 and the Nazi Olympics of 1936 as a time of reaction against the various avant-gardes of the pre- World War I world: an international return to classicism, which in France goes under the term retour a l'ordre; in Italy, a ritorno al mestiere (craft) ; and in Germany, a Neue Sachlichkeit (New Objectivity). It is a movement that refers back to Greek and Renaissance aesthetics in its consideration of the idealized human body but also to the brute power of Roman sculpture, which both the Left and Right of the 1920s and 1930s seize upon for purposes of political propaganda.
There are too many individual artists and individual works to discuss in this blog, but the breadth of the show is suggested by Otto Dix's prints of the male body disfigured by der Krieg; dresses by Madeleine Vionnet and Molyneaux inspired by Greek garments; and Picasso and Balthus and Cocteau paying their various homages to classicism. I wanted to download the Ziegler panels of Aryan perfection that hung in one of Hitler's living rooms and a clip from Leni Riefenstahl's cinematography of those Olympic Games but—appropriately—they exceeded the capacity of my computer!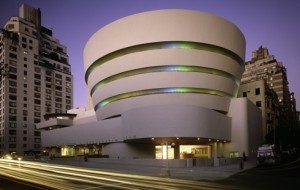 For an excellent introduction to Chaos and Classicism: Art in France, Italy, and Germany 1918–1936, see the Guggenheim website's video narrated by Dr. Silver with additional and valuable commentary by historian Atina Grossman.
This is an extremely rich, thought-provoking exhibit that demands more than one viewing. I plan to go back soon.
=======================================
Helen Epstein's profiles of art historian Meyer Schapiro as well as of her athlete father Kurt Epstein, who competed in the Berlin Olympics of 1936, can be downloaded from the Kindle store here.