This is truly exciting, world-beating Beethoven, played with gusto and a kind of musical intelligence that you simply can't take for granted.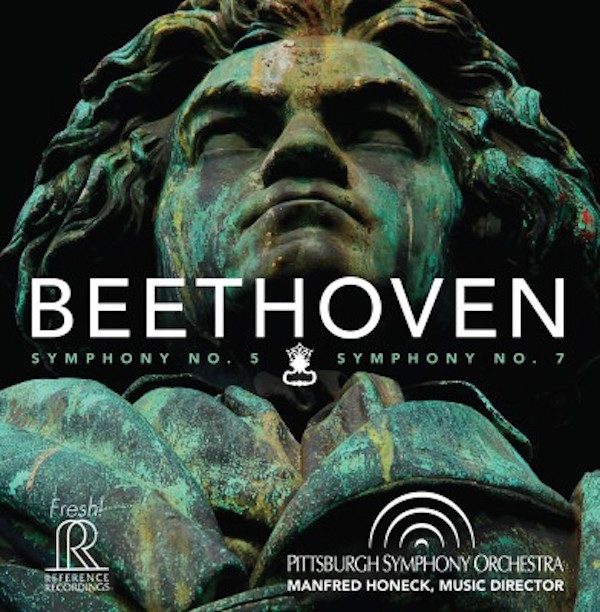 By Jonathan Blumhofer
There are many fine accounts of Beethoven's Fifth and Seventh Symphonies already on record; many others are more or less competent, if rather faceless. But the truly exceptional readings are few indeed. Manfred Honeck's new accounts of both symphonies with the Pittsburgh Symphony Orchestra (PSO) on the aptly-named Reference Recordings, though, is, without a doubt, a major addition to that extraordinary handful.
Honeck clearly has a very deep understanding of this music and his interpretations are highly personal. Take the famous opening motive of the Fifth's first movement. Those four notes are so familiar that it's almost impossible to get them to speak in a way that's not either predictable or ironic. In Honeck's reading, neither of those characteristics are present. The PSO plays the first phrase with weight, to be sure – the whole trajectory of the Symphony hangs on it, as Honeck's excellent liner notes make clear – and deliberation, but also with a striking lightness of touch. The result is bracingly fresh, unpretentious, compelling, and, yes, heroic. And the movement grows in striking paragraphs as a result, gathering such momentum and depth that, by the time its driving coda rolls around, it carries with it a genuine thrill and sense of revelation.
The subsequent movements build on these qualities. Honeck leads a beautifully flowing rendition of the not-too-slow second, one that revels in its lyricism but never at the expense of the music's sense of mystery (in its several quizzical moments) or abandon (in the big explosions that often follow them). The taut scherzo pulses with energy even as its shifting moods flicker like the light of a candle. It says something, too, of Honeck's reading that the transition between the third and fourth movements, which often comes off a bit rough, is here about as smooth and natural-sounding as one might imagine it possible. The triumphant finale then blazes forth out of it like the sun cresting a mountain peak on a clear day: bright, warm, inextinguishable.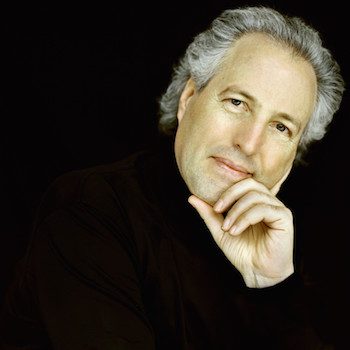 In Honeck's hands, the Seventh is cut from similar cloth. All four of its movements pulse with rhythmic vitality, the first possessing an almost-charming (if driving) lilt, while the finale marches with a kind of manic glee. Throughout, strong but subtle attention is given to the threads that tie the Symphony together – the long dominant pedals in the outer movements, the unexpected inversions in the second, and so on – which gives the reading a remarkably organic aspect. If some moments towards the end of its most boisterous of finales (in which Honeck takes all the repeats, including the infrequently-done one of the exposition) sound like a train just about to go off the rails, it at least feels like that's the place in the score where such a thing should be happening. And, while, nothing does actually go wrong, the illusion of such a possibility lends this performance a genuine, edge-of-the-seat quality.
The PSO plays everything brilliantly. No phrase is commonplace, no gesture meaningless. On the contrary, both performances are charged with electricity and, happily, are a bit brash. In fact, I don't think I've ever heard a non-period orchestra sounding, well, so much like a period ensemble in terms of articulation and sonority. The strings and winds sing energetically and the brass play with real bite and edge. Honeck's tempos, which generally seem to take Beethoven's metronome markings to heart, are brisk, which not only enlivens the playing but also helps with textural clarity.
The result is an utter triumph: this is truly exciting, world-beating Beethoven, played with gusto and a kind of musical intelligence that you simply can't take for granted. In recent years, Honeck has been widely praised for the singularity of his interpretations of the core repertoire. If, like me, you haven't been able to hear him in concert (yet), this disc offers a taste of what all the fuss is about. And it's breathtaking.
---
Jonathan Blumhofer is a composer and violist who has been active in the greater Boston area since 2004. His music has received numerous awards and been performed by various ensembles, including the American Composers Orchestra, Kiev Philharmonic, Camerata Chicago, Xanthos Ensemble, and Juventas New Music Group. Since receiving his doctorate from Boston University in 2010, Jon has taught at Clark University, Worcester Polytechnic Institute, and online for the University of Phoenix, in addition to writing music criticism for the Worcester Telegram & Gazette.