"My first order of business is to do a listening tour. I will have the same question for everyone I meet: what do you need to do your work?"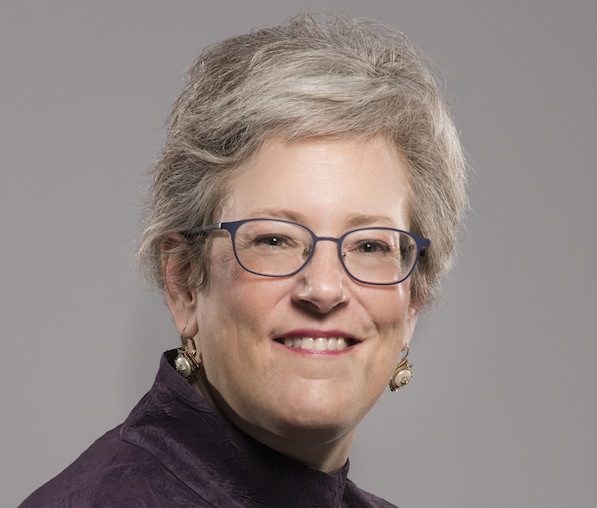 By Bill Marx
This week, Arts Fuse Senior Contributor Debra Cash was named Executive Director of Boston Dance Alliance. I asked Debra about her plans for her new position, how she plans to improve dance's public visibility in the Boston area, and what this new gig means for her future involvement with The Arts Fuse.
---
Bill: Congratulations! I hear you got a new job!
Debra: I am so excited. I think you know that I have wanted to contribute full time to the cultural sector for years, and this was a rare opportunity with my name on it.
Bill: What's Boston Dance Alliance?
Debra: Boston Dance Alliance is an organization that provides dancers, dance companies, dance teachers, and dance lovers with services, infrastructure, and advocacy. It was established in 1985, but really took off in the last ten years with the hiring of Ruth Birnberg, a Boston dancer and choreographer who had gotten an MBA. Ruth and her board and staff identified a number of shared resources that would enable Boston dancers to reach new audiences. The most game-changing, I think, was the creation of a rentable portable dance floor. For the first time, dancers could give a performance — safely — anywhere there was a ready audience, be that a senior center or an outdoor venue.
BDA also sponsors collective auditions, offers a competitive residency where dance companies can go on retreat to develop new work, and provides fiscal sponsorship so that they can accept tax deductible donations to keep going. It posts information on classes and performances, and offers discounts on tickets and services such as bodywork. And of course there is a fabulous party every spring where one valuable member of the community is named Boston Dance Alliance's Dance Champion. Iris Fanger, who has written on theatre and dance for the Fuse, got that award in 2005.
As a membership organization, BDA provides direct services to people actively involved in generating dance activity. We cover a huge spectrum of genres, from ballet to classical Indian dance, and from tap to contact improvisation. We have an opportunity to build stronger links with the social and participatory dance community, and serve as a clearing house for anyone — young, old, gay, straight — who wants to go dancing any day of the week.
One of the things I'm most enthusiastic about is enlarging BDA's scope to serve both members and the general public. I have started saying that if you look at our logo, the heart of Boston Dance Alliance is DANCE ALL.
Bill: You're starting in February. What does the dance landscape look like in 2015?
Debra: This is an amazing, and probably unprecedented, time in the Boston arts community. We have a new arts czar in Julie Burros in the mayor's office thinking about how cultural planning can be integrated into every department of city government. Cathy Edwards, who is the new director of New England Foundation for the Arts has a background as an experienced and innovative performing arts and dance presenter. There's new leadership and exciting new community building and programming going on at the Dance Complex and Green Street Studios in Central Square, which is the de facto center of Boston's modern dance community. Cathy Young and her faculty have reinvigorated the pre-professional dance training at the Boston Conservatory and the Boston Arts Academy has young dancers who are sponges for new information.
Boston's established presenters, including World Music/CRASHarts and the Celebrity Series, both of whom I've worked for doing preshow talks and writing program notes, have never pulled back from their commitment to contemporary dance, even though it's expensive to produce. The ICA is increasingly adding dance to its programming mix, some of that in partnership with Summer Stages Dance at the Concord Academy. Funders such as the Barr Foundation and local corporations have signaled their commitment to helping the arts thrive in new and sometimes unexpected ways. I am thrilled that I'll be able to contribute to those conversations.
Bill: In Boston, dance is usually the least visible and least supported of the performing art forms. Why do you think that is?
Debra: Ted Shawn, who founded Jacob's Pillow, liked to say that dance was the only art form that was made of ourselves — our own human material. That's not exactly true — there is singing — but it's a form that depends on human presence. You can create a painting and put it in a closet for a year or 100 years until it appreciates in value. Dance doesn't work that way. With the exception of a few standards — Nutcrackers, Swan Lakes — and a few superstars like Baryshnikov or Savion Glover, dance is almost impossible to commodify. Almost no one makes money on it.
That's the bad news but it's also the good news. The value of dance is in the here and now. We're living in a highly mediated, digital world that favors multitasking and short attention spans. Dance goes against that. It's direct and rewards attention. It's ephemeral, but that's what makes it so precious.
The problem, though, is that even when it's following a narrative, dance tends to be an abstract art form. And it's an art form that most people have to go to some effort to learn about. You can hear classical music by turning on your radio; you can check out contemporary art on the internet. I love dance on film, especially dance made for the camera, but it's not the same as live performance. YouTube, not to mention television dance shows, don't do it justice. You have to actually go to a performance to have a dance experience. That's a high bar to entry.
Bill: For the last few years, you've been doing preshow talks, being a scholar in residence and teaching, as well as writing arts criticism. How has that fit into your role as a critic? How will it inform your new job?
Debra: They're two sides of the same coin. My talks set context and give people a way in, a few hooks to explain where the choreographer is coming from, and how the dance the audience is about to see relates to other things in the culture. For a long time, I've argued that dance should be seen as part of the history of ideas, as consequential as the history of visual arts or theatre. Modern dance was created in the United States. That's something we should be very proud of.
Reviews respond descriptively and analytically to the way a company's work plays out, and should be part of a larger conversation. I was never the kind of critic who leaves it at "thumbs up/thumbs down." The problem, as you well know, is that with the demise of newspapers and magazines, there are not enough thoughtful voices responding to serious art. Blogs, even the well-informed ones, tend to have very specialized readerships. There are very few places like the Fuse or Hyperallergic in Brooklyn where you have a range of really good writers gathered together across disciplines to communicate with a general readership. The critical conversation has been truncated.
Look, audiences in Boston are typically educated and sophisticated. They may have seen a lot of dance, or may not know anything at all beyond attending their kids' dance recitals. But no one wants to feel ignorant.
Bill: So that's the audience side. As ED of Boston Dance Alliance, what are you going to do for dancers, dance teachers, and dance companies?
Debra: As much as I can! My first order of business is to do a listening tour. I will have the same question for everyone I meet: what do you need to do your work? Boston Dance Alliance can't offer funds per se, but I intend to be a matchmaker, connecting people with existing resources, and possibly generating new professional development programs in collaboration with existing dance and arts organizations.
I'm an inveterate information sharer, and local dancers and dance organization haven't always taken as much advantage of existing resources as they could.
There's another special dimension for dance that I should mention. Most people involved with concert dance — ballet, modern — tend to be young people, early in their careers. Boston Dance Alliance can help them sustain their cultural entrepreneurship, since that's what it is. I'm also aware that a huge percentage of dancers leave or limit their commitment to the field after about age 40. They go onto other things. I am eager to think about how we can continue to benefit from their love and knowledge of dance, even when they go on to other professional lives outside the arts.
Bill: I'm happy for you, but what does this mean for your involvement with the Arts Fuse? You've been here since the beginning!
Debra: I'm going to be fully focused on my new responsibilities as Executive Director, and am taking a leave of absence from writing about performance. I'll still do preshow talks for World Music/CRASHarts, and am expecting to be doing more talks and public engagements with and for the broader dance community. Believe me, I'll make sure The Arts Fuse knows about upcoming dance events of all varieties and genres! But I will continue to write about books for the Fuse, and talk up the value of informed, independent arts criticism as part of the cultural ecology that we need to go forward as a community. The arts need it, and Boston deserves it.
---
Bill Marx is the Editor-in-Chief of The Arts Fuse. For over three decades, he has written about arts and culture for print, broadcast, and online. He has regularly reviewed theater for National Public Radio Station WBUR and The Boston Globe. He created and edited WBUR Online Arts, a cultural webzine that in 2004 won an Online Journalism Award for Specialty Journalism. In 2007 he created The Arts Fuse, an online magazine dedicated to covering arts and culture in Boston and throughout New England.