Arts Fuse critics select the best in music, film, theater, visual arts, author readings, and dance that's coming up in the next week.
By The Arts Fuse Staff
Film
Boston Area Film Schedules – What is playing today, Where and When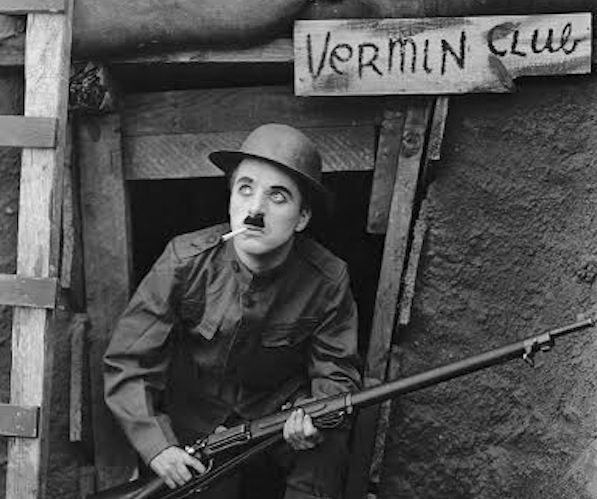 Code Black
Through August 9
At the Museum of Fine Arts, Boston, MA
Physician Ryan McGarry follows a dedicated team of charismatic, young doctors-in-training as they wrestle openly with both their ideals and with the realities of saving lives in a complex and overburdened health system. Their training ground and source of inspiration is "C-Booth," Los Angeles County Hospital's legendary trauma bay, the birthplace of Emergency Medicine, where "more people have died and more people have been saved than in any other square footage in the United States." Arts Fuse Review
He Who Gets Slapped
August 8, 8:30 p.m.
MASS MoCA, North Adams MA
The Alloy Orchestra performs their brilliant live score to the 1924 silent classic He Who Gets Slapped, a tragic tale of a scientist who loses his research — and his wife — to a dishonest man and then becomes a circus clown with a very peculiar act. The film stars the brilliant Lon Chaney in one of the oddest, most surreal films of the era. Alloy performed with the film at the Somerville Theatre earlier this year. If you have dread of clowns, hang on to your seat! Arts Fuse feature
Editor's Note: This is an extraordinary film, the violence and despair of pre-Revolutionary Russia inspiring a vision of masochism so extreme it anticipated the Theater of the Absurd. One of my favorite Lon Chaney performances — only 1927′s The Unknown, directed by Tod Browning, offers a stranger portrait of self-punishing psychological derangement. That movie is also set under the big top. For silent film makers, the circus's seeming innocence, its celebration of the childish imagination, made it the perfect place to explore some of the darkest elements of humanity. — Bill Marx
Charlie Chaplin Shorts
August 10 at 2 p.m.
Somerville Theatre, Somerville, MA
A great family show with live music: a gathering of restored prints of some of Charlie Chaplin's most popular short comedies. The films include Shoulder Arms, A Dog's Life, Sunnyside, and A Day's Pleasure. This is part of an admirable monthly series at the Somerville Theatre dedicated to keeping the experience of screening 35 mm film alive for a new generation. The exacting projection work of the legendary David Kornfeld is on hand to make sure things are done right.
— Tim Jackson
---
Visual Arts
Pure Souls: The Jain Path to Perfection, Museum of Fine Arts, Boston, MA, August 9 through November 30.
Based in the Asian subcontinent, Jainism has never gotten the press of other native Indian religions like Buddhism or Hinduism, even though its teachings of nonviolence, spiritual independence without a deity, and reverence for all forms of life all seem appealingly modern. Jain is a religion with many poets, saints, and scholars, a rich tradition of literature, and an extraordinarily high literacy rate of 94.1 percent among its Indian practitioners.
The MFA's Pure Souls concentrates on illustrated manuscripts and cloth paintings, brilliantly colored and often decorated in gold, showing the lives of Jain saints, maps of the cosmos, images of the Sanskrit syllables used in Jain meditation, embroidered book covers, and a selection of distinctive Jain sculptures.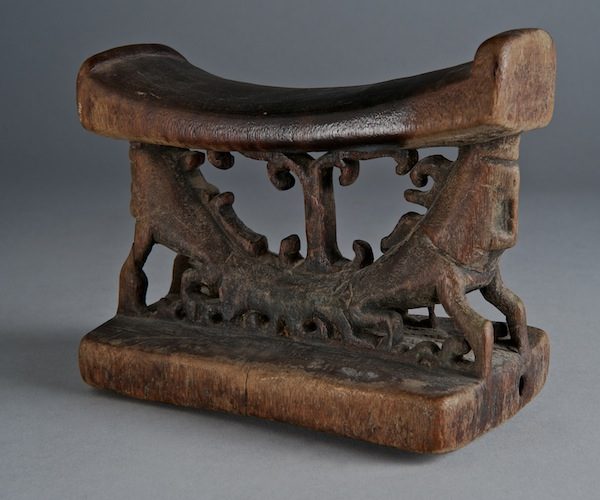 East of the Wallace Line: Monumental Art from Indonesia and New Guinea, Yale University Art Gallery, August 15, 2014, through February 1, 2015
The British naturalist Alfred Russel Wallace was one of those maniacally energetic Victorian polymaths whose intellectual pursuits evaded any constricting academic boundaries. It stretched from evolution (he famously came up with the idea of natural selection independently of Darwin) all the way to political economy (he suggested abandoning the gold and silver currency standards in an a influential paper decades before politicians decided that it was quite a good idea).
Among Wallace's many important contributions to bio-geography was the "Wallace Line," a ecologic boundary he drew through the Indonesian islands. The line separated species of Asia from a mixed Asia-Australian eco-zone. The Yale exhibition East of the Wallace Line uses the boundary to divide the cosmopolitan culture of western Indonesia, heavily influenced by the civilizations of India and Southeast Asia, from that of the eastern Islands, including New Guinea.
The 120 objects in the show, dating from the 17th to the 19th centuries, are powerful and, as the exhibition title suggests, "monumental," both in scale and, even in small pieces, in their confident, abstract forms and intricate decorations. The islander artists worked in strikingly distinct styles that, though little known in America, have a strong appeal to contemporary taste. To many if not most visitors, the show may come as a revelation.
— Peter Walsh
---
Dance
Beantown Tap Fest Showcase
August 9
Deborah Mason School of Dance
624 Somerville Ave.
Somerville, MA
Three generations of hoofers cap off a weekend of intensive master classes in a performance that includes former Stomp cast member Lisa La Touche, Boston Conservatory student Ian Berg, and Urban Nutcracker's Khalid Hill, alongside Beantown Tap regulars Sean Fielder and Josh Hilberman, in from his new home in Belgium.
24 Hour Choreofest
Aug 9
Dance Complex
Cambridge, MA
A fun event spearheaded by Luminarium Dance Company: a deep dive into collaborative choreographic processes and physical inquiry — fueled in part by serious quantities of caffeine — generates an intensive, overnight work session and fresh-off-the-studio floor public presentation of the results.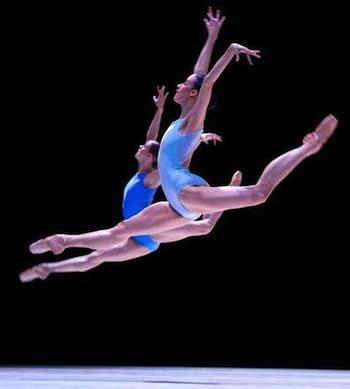 Pacific Northwest Ballet
and

David Roussève/REALITY in Stardust
August 6- 10
Jacob's Pillow
Becket, MA
The qualities of taste and intelligence that made Peter Boal such an exemplary Balanchine dancer have carried over to his work leading the Pacific Northwest Ballet. In this too-rare East Coast appearance at the Ted Shawn Theatre, the company brings work by British choreographer David Dawson, Nacho Duato, and Broadway baby Susan Stroman, encouraging the dancers to kick up their heels to the off-beats of Dave Brubeck and Paul Desmond. Meanwhile, over at the Duke Theatre on the Pillow campus, David Roussève/REALITY portrays the life of a gay, African-American teenager trying to make sense of intimacy in a world awash with technology. This weekend at the Pillow has special programming for LGBTQ individuals, couples and families, so don't be surprised if you bump into Pillow fan Rachel Maddow. (But no promises.)
— Debra Cash
---
Jazz
Newport Jazz Festival
August 3, 11 a.m.- 6:25 p.m.
Fort Adams State Park, Newport, RI
The final day of the 60th anniversary edition of the venerable fest includes performances by Lee Konitz, Ravi Coltrane, the Ron Carter Trio, the Mingus Big Band, Dr. John, Danilo Pérez, Gary Burton, the Vijay Iyer Sextet, David Sanborn (with Joey DeFrancesco and Billy Hart), Bobby McFerrin and more.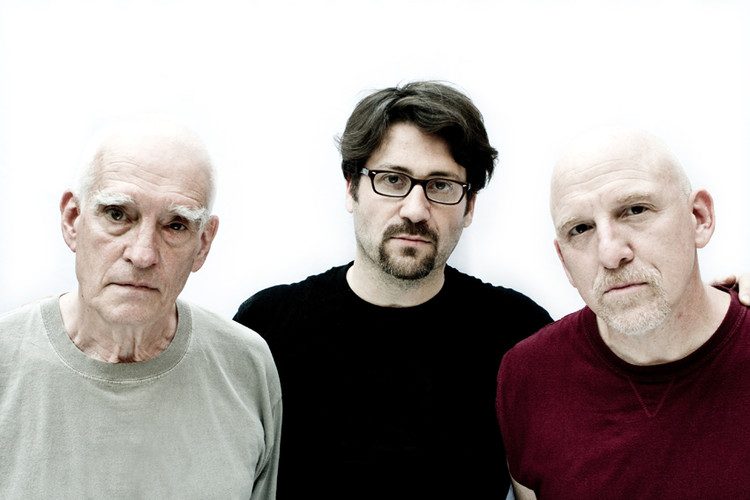 Swallow-Talmor-Nussbaum
August 5, 7:30 p.m.
Regattabar, Cambridge, MA.
Legendary veteran bassist/composer Steve Swallow has a long association with the saxophonist Ohad Talmor. In 2008, they joined forces with drummer Adam Nussbaum (who goes back even further with Swallow) and recorded the album Playing in Traffic, with compositions by all three. They celebrate the release of a new CD at the Regattabar.
Claire Dickson
August 5, 8:30 p.m.
Ryles Jazz Club, Cambridge, MA
One of the most exciting young musicians on the Boston scene is Claire Dickson — a winner of seven DownBeat Student Music Awards, and an assured jazz singer at — eeek! — 17. But don't hold that against her. She comes to Ryles fresh off the Michael Feinstein Great American Songbook High School Finals.
Bad Plus/Joshua Redman
August 7, 8 p.m.
Shalin Liu Performance Center, Rockport, MA.
The Bad Plus's last project was a riveting piano-trio arrangement of Stravinsky's The Rite of Spring. Hard to say what they'll come up with in this collaboration with formidable saxophone star Joshua Redman, but we can guess it won't be an evening of jazz standards.
Greg Hopkins Cyrogenic Renaissance Orchestra
August 7, 9 p.m.
Ryles Jazz Club
This band – a/k/a the Greg Hopkins Nonet – starts with the low-brass heavy Miles Davis's "Birth of the Cool" nonet as a baseline (performing several pieces from those sessions) and takes off from there, with pieces by McCoy Tyner, and plenty by distinguished trumpeter/composer/arranger Hopkins. The band features saxophonists Shannon LeClaire and Allan Chase, trombonist Jeff Galindo, tubist Greg Fritze, French horn player Megan Riccio, pianist Tim Ray, bassist Keala Kaumeheiwa, and drummer Bob Gullotti.
Anthony Strong
August 7, 8 p.m.
Scullers Jazz Club, Boston , MA.
Rising English star pianist-vocalist Anthony Strong takes a detour from the festival circuit for a club show at Scullers.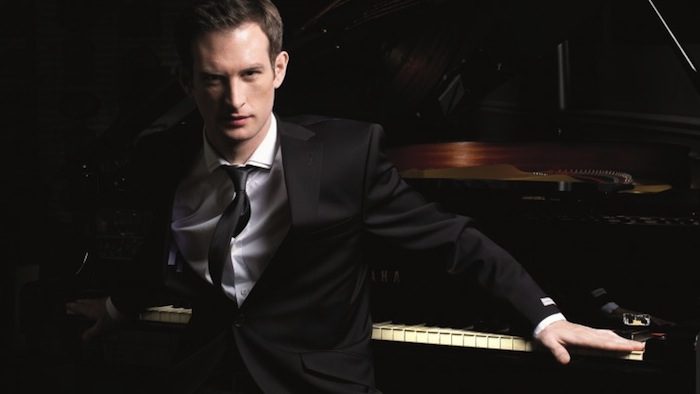 Litchfield Jazz Festival
August 8-10
Goshen Fairgrounds, Goshen, CT.
For some, the intimate, tented Litchfield Jazz Festival is a sweet alternative to big daddy Newport. This year's performers include Cyrus Chestnut, Cécile McLorin Salvant, Jimmy Greene, Mike Stern, Jane Bunnett, Curtis Fuller, Mario Pavone, Claudio Roditi, and more.
Springfield Jazz & Roots Festival
August 9, 11 a.m. – 10 p.m.
Court Square, Springfield, MA.
Springfield hosts a free festival with a line-up that includes Phil Woods, Charles and Charmaine Neville, Grace Kelly, the Chuchito Valdes Quartet, Jessica Freeman, and more.
— Jon Garelick
---
Classical Music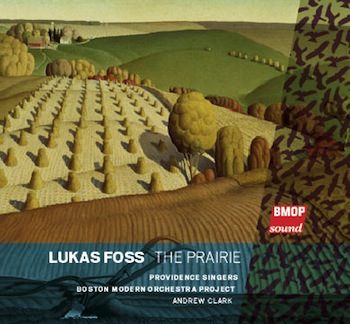 Copland and Foss
Presented by Monadnock Music
August 3, 3 p.m.
Peterborough Town House, Peterborough (NH)
Monadnock Music's biggest production of the season (at least so far) pairs Copland's Old American Songs with Lukas Foss's Carl Sandburg setting, The Prairie. Andrew Clark – who led the 2008 BMOP recording of the latter score – conducts the Boston Modern Orchestra Project and Harvard Summer Chorus.
Gil Shaham plays Barber
Presented by the Tanglewood Music Festival
August 8, 8:30 p.m.
Tanglewood Music Shed, Lenox
Leonard Slatkin's 70th birthday is commemorated with an (appropriately) American-heavy program, featuring a world premiere by William Bolcom (Circus Overture) and Gil Shaham as soloist in Samuel Barber's Violin Concerto. Wayne Barlow's The Winter's Passed and Elgar's Enigma Variations round out the evening.
Quartets by Chadwick and Bartók
Presented by Monadnock Music
August 10, 3 p.m.
Wilton Center Unitarian Church, Wilton Center (NH)
The final Sunday afternoon concert of Monadnock Music's season brings a wonderfully diverse program of string quartets written just over one hundred years apart. George Whitefield Chadwick's String Quartet no. 3 and Charles Ives's rarely heard String Quartet no. 2 are perhaps the highlights, though Schubert's brief Quartettsatz and Belá Bartók's String Quartet no. 6 are also often-neglected gems. How happy to have them all together here.
From the New World: the Legacy of Spirituals
Presented by the Boston Landmarks Orchestra
August 13, 7 p.m.
Hatch Band Shell, Boston
The BLO's enticing summer season continues with a program that focuses on the influence of African-American spirituals on 19th- and 20th-century concert music. Dvorak's From the New World Symphony is paired with R. Nathaniel Dett's The Chariot Jubilee and a premiere from Trevor Weston, Griot Legacies. The New England Spiritual Ensemble and One City Youth Choir join the BLO and conductor Christopher Wilkins.
— Jonathan Blumhofer
Tanglewood on Parade
August 5, starting at 2 p.m.
Koussevitzky Music Shed, Lenox, MA
An all-star gathering that begins in the afternoon with family entertainment: a magician will roam the grounds at Tanglewood. There will also be face painters. At 8:30 p.m., the festival's three orchestras – the Boston Symphony Orchestra, Boston Pops, and Tanglewood Music Center Orchestra – will perform in a single extended concert. French conductor Stéphane Denève ail be joined by Boston Pops Conductor Keith Lockhart, Andris Poga, Leonard Slatkin, and Laureate Conductor John Williams for a program that will include music by Shostakovich, Gershwin, Dave Brubeck, and Williams, as well as the traditional finale of the event – Tchaikovsky's 1812 Overture. The concert is followed by fireworks over the Stockbridge Bowl. Fireworks, Shostakovich, and face painting … need we say more?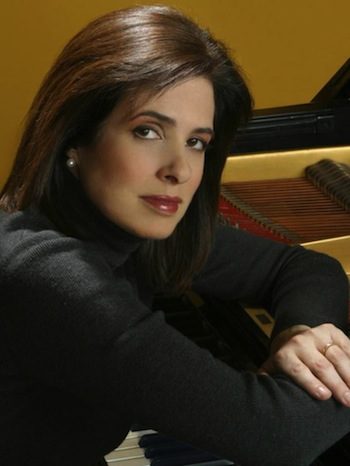 Cape Cod Chamber Music Festival
Wednesday, August 6 at 7:30 p.m.
At First Congregational Church, Chatham, MA
The CCCMF presents cellist Amit Peled and pianist Noreen Polera in a program of Bach (Suite No. 1 in G Major for Unaccompanied Cello, BWV 1007), M. Kopytman (Kaddish for Cello and Piano), S. Tsintsadze (Five Folk Pieces for Cello and Piano), and S. Rachmaninoff (Sonata in G Minor for Cello and Piano, Op. 19).
George Li
Friday, August 8, at 7:30 p.m.
Walnut Hill School, 12 Highland Street, Natick, MA
The Foundation for Chinese Performing Arts presents the superb young pianist in a program of Tchaikovsky, Beethoven (Sonata No. 32 in C minor, Op. 111), Rachmaninoff (Variations on a Theme of Corelli, op. 42 and Ravel (La Valse).
— Susan Miron
---
Theater
The Annotated History of the American Muskrat, by John Kuntz. Directed by Skylar Fox.
Through August 16
Staged by the Circuit Theatre Company at the South End/Calderwood Pavilion at the Boston Center for the Arts, Boston MA.
Dramatist/actor John Kuntz pens quirky dark comedies. This project, commissioned by Circuit Theatre, is described as a "wild, epic play" that "explores American history and identity like a Wikepedic collage infused with dance and Little Debbie Snacks. Step into the exhibit. Look, but don't touch. Or touch. If you dare." I say definitely worth a look.
Dancing Lessons by Mark St. Germain. Directed by Julianne Boyd.
August 7 through 24
Staged by Barrington Stage Company at the Boyd-Quinson Mainstage, Pittsfield, MA.
The world premiere of a romantic comedy in which "a young man with Asperger's seeks the instruction of a Broadway dancer, now sidelined with injuries. As their relationship unfolds, they're caught off-guard by the surprising discoveries – both hilarious and heartwarming – that they make about each other." John Cariani and Paige Davis star.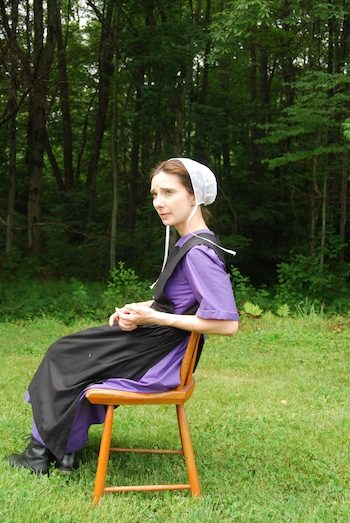 The Amish Project, by Jessica Dickey. Directed by Daniel Elihu Kramer
August 14 through the 24.
Staged by the Chester Theatre Company, Chester, MA.
The company ends its 25th season with a one-woman show starring one of the stage's favorite performers, Allison McLemore. She "plays a host of characters in an Amish community devastated by a terrible tragedy." Associate Artistic Director Daniel Elihu Kramer believes that "this is a beautiful play about our capacity for love, and our ability to surprise ourselves."
Sister Play, written and directed by John Kolvenbach.
August 14 through September 6.
Staged by the Harbor Stage Company, 5 Kendrick Avenue on Wellfleet Harbor, Wellfleet, MA.
A world premiere of a play "written expressly for the Harbor Stage Company." The setting is "in a dilapidated Cape Cod cabin, where two sisters, haunted by the memory of their departed father, encounter hope and heartache in the visage of a mysterious stranger." Sounds as if D.H. Lawrence's novella "The Fox" might be an influence, but who knows? The cast includes Stacy Fischer, Jonathan Fielding, Robert Kropf, and Brenda Withers.
— Bill Marx
---
Author Events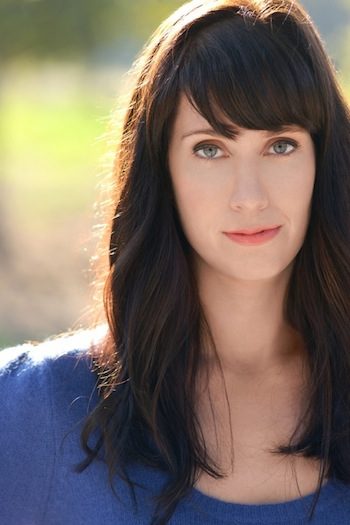 Elizabeth Little
Dear Daughter
Brookline Booksmith
August 5 at 7 p.m.
Free
Bestselling author Tana French calls this novel "an all-nighter." The plot: former "It-Girl" Janie Jenkins returns to her isolated South Dakotan town to hunt down clues that might lead her to who killed her mother.
Andre Dubus III and Josh Weil
Dirty Love and The Great Glass Sea
Newtonville Books
August 7 at 7 p.m.
Free
Andre Dubus made headlines back in 1999 with his bestselling novel House of Sand and Fog. He will be reading from his latest work, a series of linked novellas (set in a fictional Massachusetts town on the coast) in which selected characters leave one narrative and walk into the next. He will be reading with Josh Weil, whose latest novel (which has gotten a lot of buzz) deals with twins who grow up in an 'alternative" Russia.
Annie Weatherwax
All We Had
August 7 at 7 p.m.
Porter Square Books
Free
The new book from sculptor and painter Weatherwax tells a story that's all-too-familiar for millions of Americans across the country. Thirteen-year old Ruthie and her mother Rita live paycheck to paycheck. After the pair move to another city, they have a chance to rent a house of their own. But what happens when a smooth-talking mortgage broker comes into their lives?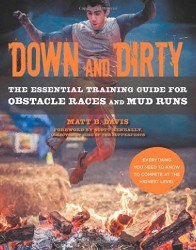 Matt B Davis
Down and Dirty
August 8, 6-8 p.m
The Harvard Coop, Cambridge, MA
Free
Ever wanted to learn how to master obstacle courses and mud runs like Tough Mudder, Warrior Dash, and Rugged Maniac? Author Davis will read from his new book and then discuss some of the most interesting race courses and share tips he gleaned from experts about the best ways to navigate them.
Fiction Fridays
August 8
Harvard Book Store, Cambridge, MA
All summer long, the Harvard Book Store is offering 15% off fiction purchases in the store. The promotion isn't limited to just fiction, however – book lovers can get the discount on poetry, graphic novels, audiobooks and YA fiction as well.
— Matt Hanson