What's clear is that something needs to give and, after nearly thirty-five years of labor-management harmony, it's apparent that the Met's problems start at the top.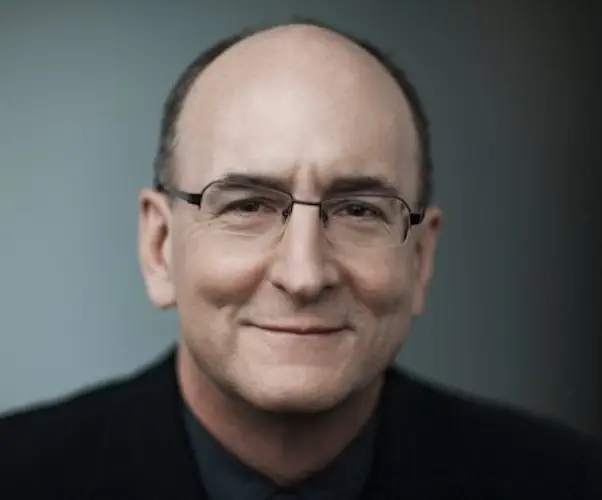 By Jonathan Blumhofer
You almost have to feel sorry for Peter Gelb, the Metropolitan Opera's incredibly shrinking general manager. Just last month he had to fend off rounds of criticisms when he cancelled the Met's planned November radio and HD broadcasts of John Adams' opera The Death of Klinghoffer. In that instance, the head of the Anti-Defamation League, Abraham Foxman – a man who hasn't actually seen the opera in question, mind you – won the day, convincing Gelb that, though Klinghoffer, which deals with the 1985 hijacking of the cruise liner Achille Lauro, may not be anti-Semitic, it might be misunderstood as such and was, therefore, in need of being censored.
That was a prime example of artistic cowardice, but now it appears to have just been the tip of the iceberg: from the looks of things, Gelb appears ready to pull the plug on the Met's whole forthcoming season. He's locked in a series of acrimonious negotiations with 15 of the Met's 16 unions, all of whose contracts are set to expire on July 31st. At issue are a series of pay cuts Gelb wants instituted in order to cover last year's $2.8 million deficit and ensure a stable financial footing going forward.
Bad blood is everywhere. According to the New York Times, Gelb argues that the union representatives haven't shown a serious willingness to negotiate until recently. The unions, unsurprisingly, aren't fond of the proposed cuts, but their requests for financial transparency from the company have apparently been met with silence. What the Met has to hide is anyone's guess, but it looks like they'll be keeping whatever it is under wraps for the foreseeable future. Earlier this week, Gelb sent out a letter to his employees that read, in part: "If we are not able to reach agreements by July 31 that would enable the Met to operate on an economically sound basis, please plan for the likelihood of a work stoppage beginning Aug. 1." This, with nine days yet to negotiate.
How did we get to this point? Well, the finer details are a bit murky, but in the eight seasons Gelb has been at the helm of the Met, its operating expenses have increased 48%, from $209 million in 2006 to $311 million this year. The primary reason for this seems to be new productions for which Gelb has strongly advocated. To date there have been around fifty, some of which (like Anthony Minghella's 2006 Madame Butterfly) have been received with acclaim.
Gelb has argued, rightly, that, in order for opera to remain a viable art form, new productions are needed to counter familiar revivals. "We are obliged to continue to take artistic risks," he said recently, "since there is no safe programming harbor for grand opera." And yet, he has proven himself singularly incapable of getting the big new productions right.
Luc Bondy's 2009 reimagining of Tosca was one of his more spectacular misses, an effort in Regietheater that even Gelb admits was "a fiasco." His most notorious blunder, Robert Lepage's $19.6 million production of Wagner's Der Ring des Nibelungen, was costlier financially and critically, and has only reinforced the image of Gelb as incompetent impresario. Last year's revival, commemorating the Wagner bicentennial, accomplished the almost-impossible, realizing, according to the Wall Street Journal, only 58% of its box-office potential. Yet these developments haven't stopped Gelb from spending lavishly on these productions, or from scheduling long-running operas that rack up significant overtime costs for both rehearsals and performances.
In response to the recent release of some of these figures, Gelb has started sounding whiny and defensive. During an interview this week, he reiterated his favorite, tired mantra of the last few months, namely that classical music audiences are graying and dying off: "The problem is that opera in general as an art form and the classical performing arts are on a slow decline in terms of overall audience and we are facing a problem in terms of audience that all opera companies in this country and abroad face – a declining subscription base and a declining audience."
Even his best idea – live HD broadcasts to movie theaters around the world – is now, for Gelb, part of the problem, not its solution. Rather than drawing a new, younger audience, these broadcasts, says Gelb, primarily cater to the aged, many of whom would otherwise not be able to attend performances at Lincoln Center anyway. Perhaps he could jet off to Texas to speak with Keith Cerny, his opposite number at Dallas Opera, whose own HD broadcasts draw a substantial audience (upwards of 80%) under 65 while also selling seats at the Winspear Opera House.
Or not: Gelb has never been unduly bothered by the realities of the situation, especially when they contradict his worldview. In fact, to read his statements to the press as this debacle has heated up, it's clear he sees little or no future in opera. "The box-office sales are down because box-office sales in every city in this country are down for classical music and opera," he told an interview with NYC-Arts on July 13th. Aside from the fact this isn't true – Chicago's Lyric Opera and the Houston Grand Opera, among others, reported record sales for last season, and a number of orchestras, from Chicago to Los Angeles, defy Gelb's pessimistic outlook – how is his attitude supposed to instill confidence in the opera-going public or buy any leverage with the unions that represent the bulk of the Met's employees?
It's true that not all of the Met's problems are of Gelb's making. Ticket prices are too high (and efforts to raise them a couple years back, coupled with Hurricane Sandy, didn't do anything to aid the company's bottom line). The theater, which seats an absurd 3800, is way too big (comparable opera companies in Europe typically have houses that only seat one- to two-thirds that number). Institutionally, the Met's a lumbering, old organization to which reform will only come slowly. And drawing new audiences is a perennial challenge, as difficult in good economic times as bad.
But what's equally clear is that Gelb is out of ideas. His prized new productions typically run overtime and over budget, and they don't draw enough at the box office to break even. More crucially, there's no one at the Met to rein in his spending.
On Saturday, the musician's union presented a series of proposals that would save the company upwards of $20 million without cutting players' base salaries. If adopted, among other things, they would limit new productions, lower ticket prices, and cut overtime rates to 2005-06 levels. Reports of the union's meeting with management were not promising (the Times described it as "less than harmonious"), so the watch continues.
What's clear is that something needs to give and, after nearly thirty-five years of labor-management harmony, it's apparent that the Met's problems start at the top. The cleanest solution would be to appoint a new GM, preferably someone, unlike Gelb, with an actual background in opera, who unequivocally believes in the vibrant future of the art form, and who can work creatively within a budget.
Just don't expect the current inhabitant to go quietly or quickly. The Board is fully behind him and he sees nothing wrong with his initiatives. On the contrary, as far as Gelb is concerned, he's up against virtually insurmountable odds: "The problem [here] is not because, I believe, I have mismanaged the Met," he recently told an interviewer, striking his now standard martyr-pose, "but because of the endemic problem of opera in general – it is an old art form. The fact that it is old doesn't mean it will live forever…everything I have been doing is trying to prolong its life."
That his efforts aren't working and don't seem to be the correct treatment – let alone his an accurate diagnosis – of the problem doesn't seem to have occurred to Gelb. But at least he believes what he's saying. Hopefully, that will be ample comfort for him; the Met's locked-out musicians, singers, stagehands, and myriad others; and all of us this winter when the biggest hall at Lincoln Center looks like it will be unnecessarily shuttered.
---
Jonathan Blumhofer is a composer and violist who has been active in the greater Boston area since 2004. His music has received numerous awards and been performed by various ensembles, including the American Composers Orchestra, Kiev Philharmonic, Camerata Chicago, Xanthos Ensemble, and Juventas New Music Group. Since receiving his doctorate from Boston University in 2010, Jon has taught at Clark University, Worcester Polytechnic Institute, and online for the University of Phoenix, in addition to writing music criticism for the Worcester Telegram & Gazette.