The Noble Hustle gives talented novelist Colson Whitehead an opportunity to spelunk in some of the gnarlier corners of the American dream, in this case the Tropicana in Atlantic City.
The Noble Hustle: Poker, Beef Jerky, and Death by Colson Whitehead. Doubleday, 256 pages, $24.95.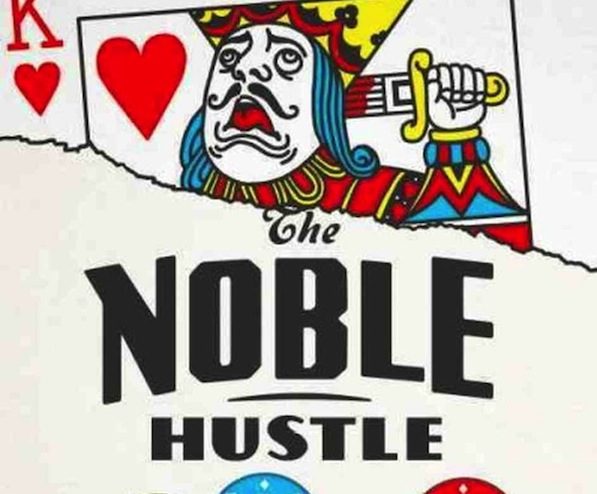 By Matt Hanson
In 2011, Grantland magazine sent novelist Colson Whitehead to cover the World Series of Poker. At first, the choice might have seemed a bit counter-intuitive, given that Whitehead is best known for several excellent and acclaimed fable-esque satiric fictions, such as The Intuitionist and Apex Hides the Hurt, as well as the sharp, apocalyptic zombie dystopia Zone One. What's more, Whitehead was a casual poker player at best, usually joining his fellow ink-stained wretches about once a month to drink craft beer, gossip, and complain about their editors. He's far from a sun-starved online poker fan boy or a swashbuckling cardsharp, which makes his anthropological immersion into the world of professional card playing all the more intriguing.
Of course, the Grantland articles, taking giddily amused stock of what Whitehead referred to as the "Leisure Industrial Complex," went viral. By this he meant not only that rather seedy, vaguely despairing, All-American past time known as competitive poker, but also the shrill escapist culture, particularly the human oddities that glom unto it. It's a classic fish-out-of-water scenario, if in this case the guppy is a talented and witty novelist with a fine sense of the absurd and the water in question is a glistening hotel pool filled with coins, plankton, and cigarette butts.
Naturally, given his ironic, New Yorker sensibility, Whitehead loves this tawdry tableau. The opportunity to spelunk in some of the gnarlier corners of the American dream by way of the Tropicana in Atlantic City and its "smell of ancient cigarette smoke and the mellow undertones of men's room disinfectant" is too good to pass on. As his novels prove, Whitehead knows his apocalyptic disaster scenarios through and through; anyone who understands zombies has Atlantic City's number.
In The Noble Hustle, Whitehead makes plenty of snarky hay over the mesmerizing ennui of twenty-four hour blackjack tables, slot machines, and the aggressively humongous Bobby Flay cafeteria entrees. The narrative voice adopts a stranger-in-a-strange-land stance, the writer dubbing himself a representative of "The Republic of Anhedonia." The phrase is of his own coinage, based on a term that refers to a pathological inability to experience pleasure. Like Bill Hicks's hypothetical "people who hate people party," it's an anti-club for "depressed shut-ins everywhere." It's not only amusing but wickedly prescient that he would designate himself as being down for "some primo degradation" as far as the tournament is concerned. Considering how hell bent for pleasure Americans are and the increasingly soul-deadening ways they find to get their fix, an Anhedonian is just the guy to write it up.
Anhedonia notwithstanding, the writing is actually great fun throughout. You don't have to be up on your poker terms or general gaming strategy to be highly entertained by Whitehead's self-deprecation and his near-giddy buzz at the obsessive, near-NASDAQ side of poker, with its frantic acronyms and abstract cash obsessions. Here's his informal, slangy description of the hierarchies of various suits:
What do I see when I'm dealt a straight?…To my tribe, that's five misfortunes in a row, but not the same brand of misfortune. Let's say one afternoon, one after the other in sequence, you: forget the name of someone you've met several times; e-mail an important document late; require an emergency root canal; overcook the risotto; and pick an argument with your partner because you blame them for everything that happened today. That's five misfortunes, but a mix of social, professional, and health-related misfortunes. They are 'differently suited.'
The World Series of Poker comes off as as a kind of Star Trek convention for cardsharps, and Whitehead is in touch with his inner nerd enough to evoke its particularly squalid beauty. The writer also puts his own cash on the line to boot, which adds a bit of urgency to the wheeling and dealing. As for competitive play, he lasts for longer than one day, but he doesn't really make any money or rise very far in the tournament.
Whitehead's book is also chock-full of interesting folks. Many appear to essentially live for online poker and have a near-autistic obsession with the zen of knowing precisely when to hold em' and when to fold 'em. He gives monikers like Robotron and Shecky Green to the characters he encounters around the bar and at the late-night lounges. To up his game, Whitehead seeks the guidance of a kind of combination personal trainer and poker guru. The latter utters gnomic game play advice along the lines of "get into your spine" and "get into your body." Jack Link's Beef Jerky, not only a tournament sponsor but the sustenance of choice for famished players during live play, gets a rather affectionate treatment. And why shouldn't it? The freshness seal really locks the flavor in!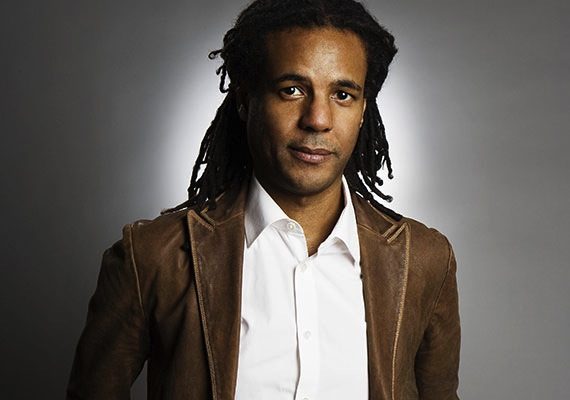 In some ways, Whitehead shows how the best journalism can come from an outsider's perspective rather than from the jaundiced view of an expert. His narrator is a consistently perceptive and engaging companion through the vertigo of professional card play. After a while, the phenomenon of poker as a multi-faceted world unto itself becomes slightly less interesting than hanging out with the narrator as he's buffeted to and fro through the dizzying world of the 'noble hustle.' And hustle he does: after Whitehead drops his kid off at school he boards the bleak morning bus from New York into a world of straights and flushes and crackling, filthy chips and staying up all night in the bleary dawn of Atlantic City. He skims dense books of poker wisdom while waiting in the omelet line. Novelist David Foster Wallace was an Anhedonian in his own right, and his nonfiction is a distinct precursor to The Noble Hustle. Wallace wrote some of his best work when he brought his detailed and hyper-analytical eye to such humdrum subjects as a cruise ship and a county fair. Hopefully, the success of The Noble Hustle – in both quality and popularity – will inspire more fiction writers to step outside their literary comfort zones into real life hustles heretofore unimagined.
---
Matt Hanson is a critic for the Arts Fuse living outside Boston. His writing has appeared in The Millions, 3QuarksDaily and Flak Magazine (RIP), where he was a staff writer. He blogs about movies and culture for LoveMoneyClothes. His poetry chapbook was published by Rhinologic Press.