Groupmuse is a social network that directly connects classical musicians in the area to homes in the community; out of this comes organically generated chamber music house parties, which are called groupmuses.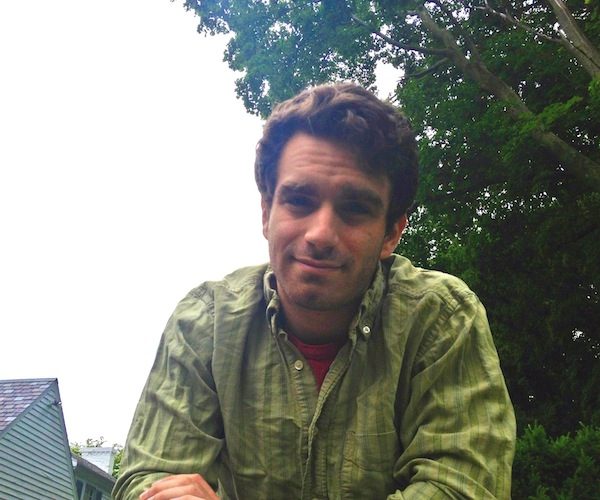 By Charlie McEnerney
We recently launched a new series called Fuse Tech, putting the spotlight on technology companies in Greater Boston working in the arts, culture, and entertainment sectors. Read our Fuse Tech column on Grouptones.
In classical music circles, it is often noted, usually with a furrowed brow, that the audience for many of their concerts is aging and organizations are increasingly concerned about who will be attending performances in the future if they don't attract a younger audience.
Meanwhile, in music circles in recent years, there has been the rise of house concerts, often organized by independent artists who sought after places to perform that were more intimate then the usual public venue — and where they could see more income than playing at a space that takes a cut from the sales at the door.
Sam Bodkin, Founder and CEO of Groupmuse, is next up in our Fuse Tech series, explaining how the site is bringing a younger audience to classical music—and vice versa.
---
Arts Fuse: What's your background and how did you come up with the idea behind Groupmuse?
Sam Bodkin: I grew up in Newton, MA, and I graduated from Columbia University in 2012 with a degree in political science. I knew I'd never do much with the degree because I'd decided years prior to devote my life to classical music. I discovered classical music in my best friend's basement in December of 2008, when he showed me a late Beethoven String Quartet (op.133). I'd also been a music nerd, but for reasons I'd go on to spend many hours pondering, classical had never been on my radar. But soon after I discovered Beethoven, classical music became the focal point of all of my intellectual energy. And I grew very bothered and concerned by the extent to which my peers didn't seem to know or care remotely about it.
The idea behind Groupmuse was born of two primary inspirations: 1, Couchsurfing.com, which I had used extensively during a gap year before college, and 2, a series of parties I would go to in at an apartment in Allston featuring incredible musicians from New England Conservatory playing chamber music at a very high level. It was such an exciting and immediate and fun way to experience these great masterpieces, I concluded that everyone in my generation should be exposed to classical music in this format. I combined those ideas and conceived of Groupmuse.
The idea first occurred to me toward the end of my junior year of college and then, the September after I graduated, I moved back in with my folks and started working on it full time. Ezra Weller joined the following June and Kyle Nichols-Schmolze joined four months after that, so we're now we've got a three man founding team.
Arts Fuse: What is Groupmuse and what problem(s) are you solving?
Bodkin: Groupmuse is a social network that directly connects classical musicians in the area to homes in the community; out of this comes organically generated chamber music house parties, which we call groupmuses. A groupmuse is an experience that's as musical as it is social and as convivial as it is stimulating. Hosts sign up on the website and invite their friends, musicians offer to play, and members of the Groupmuse community RSVP. When the day comes, everyone gathers, and a warm and wonderful evening ensues. We have as many as 9 groupmuses a week in Boston these days (though the summer season is certainly going to be slower) and we've started in 9 other cities.
We're solving two separate problems with Groupmuse. 1, We're bringing back classical music from the margins of society by working it into the social fabric of our world in a convenient and accessible way and 2, We're providing folks with substantive, meaningful opportunities to connect with members of their communities in the real world around something profound and beautiful.
Arts Fuse: What makes Groupmuse different than existing music organizations and their strategies to attract new listeners?
Bodkin: Groupmuse is a radically new development for the classical music world because of its explicit focus on community building and because of its growth mechanism. We've gotten a whole lot of people unfamiliar with classical music coming to groupmuses on a regular basis because there's something uniquely warm about the social experience. Once you come a couple times, you start to see familiar faces. It's also been growing so quickly because at each individual groupmuse there is a mix of members of the Groupmuse community and friends of the host, so every week, we're exposing new folks to what we do, finding hosts among them, and converting them into returning musers.
Arts Fuse: What is the business model?
Bodkin: We've got a number of business models we're experimenting with.
One is that, while it's always free to host a community groupmuse (one for which members of the Groupmuse community are free to RSVP), it costs $100 to keep your event private for you and your friends. In every other way, it's a normal groupmuse, but we make $100.
Also, we're exploring the possibility of putting on corporate groupmuses, in the interest of employee engagement, consolidating office communities, and giving working folks a regular dose of heavy duty beauty to provide a respite from the grind. We've got a couple of test runs on the calendar already.
We're also going to see if we can charge returning groupmusers a dollar to RSVP. It's not much, but it might serve as a way to verify our users so that hosts feel more comfortable bringing strangers into their homes.
We're also hoping to find a home run corporate sponsor, but those efforts will take considerably longer to bear fruit. We've got an extremely engaged crowd from an allegedly very desirable demographic (culture-seeking millennials), and our user base loves what we do, so we think we'd be very attractive to corporate sponsors. But getting attention from the right people in the right places takes a long while.
In the long term, we've got a variety of other models that we think are very promising, but that's what the short term looks like for us.
Arts Fuse: What are the benefits of using the service for the audiences and artists?
Bodkin: Audience members have been using Groupmuse as one of their foremost social outlets. There are always new people to meet, new parts of Boston to explore, and new masterpieces to listen to. For young classical musicians, Groupmuse has proven itself to be the most powerful crowd-building mechanism out there.
Arts Fuse: Do you have success stories you can share from current users?
Bodkin: Here are a few comments we've received.
Gordon (muser): 'I don't think I've ever been to an event where fewer people were on the cell phones.'
Taylor (muser): 'This movement has changed my life during the past few weeks, in the best way possible. If you like classical music, check it out. If you think you don't like classical music, then DEFINITELY check it out.'
Sophie (muser): 'Groupmuse is honestly changing the world for the better and has opened my eyes to so much this year. If you haven't been yet, GO and get ready for epic loveliness.'
Ryan (violinist): 'Best thing to happen in the Boston music community in the past 6 years I've lived here.'
Anon musician: 'I think Groupmuse is one of the best ideas EVER to boost the life of classical music!'
Julia (cellist): 'I honestly think Groupmuse is one of the best things that could have happened to Boston.'
Arts Fuse: Some other local and national house concerts sites include Concerts in Your Home, Greater Boston House Concerts, and Kick off Your Shoes.
---
Charles McEnerney has held marketing and editorial roles at HBO, WGBH/PBS, Fast Company magazine, ArtsBoston, MovieMaker magazine, Seattle International Film Festival, and worked in film, television, and music production. He was also Host + Producer of the Well-Rounded Radio music interview podcast series from 2002-2010 and is now Principal at Layers Marketing.